Small Bathroom Design, Big Ideas and Perfect Solutions for Small Spaces

Bathroom Ideas

Interior Design Ideas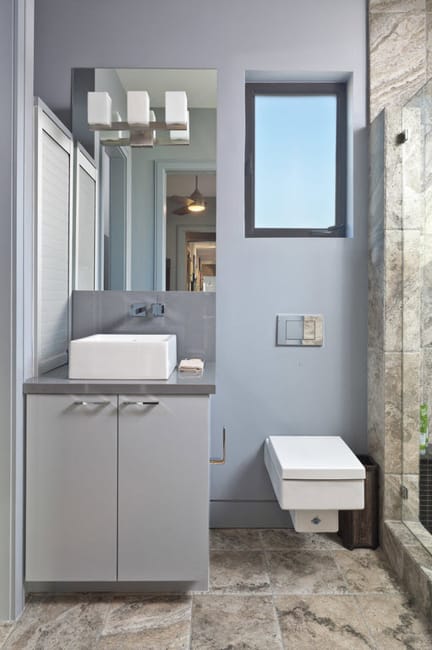 Space-saving bathroom fixtures for small rooms
small bathroom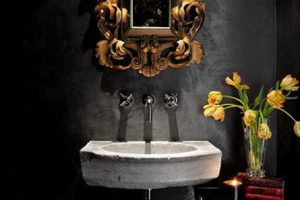 A small bathroom design can look spacious and comfortable if adequately organized. The small spaces can be elegantly functional and stylishly simplified for comfort. If you are looking for small bathroom remodeling inspirations and space-saving ideas, here is the Lushome collection of small bathrooms that offers perfect solutions.
The bathroom and toilet can be separated or divided by a partition wall. This is a convenient solution for a few people living in a small apartment. A small bathroom with a toilet is a common alternative that is more spacious and comfortable.
Modern bathroom remodeling ideas maximizing small spaces
Modern bathroom fixtures and new design ideas
Small bathroom design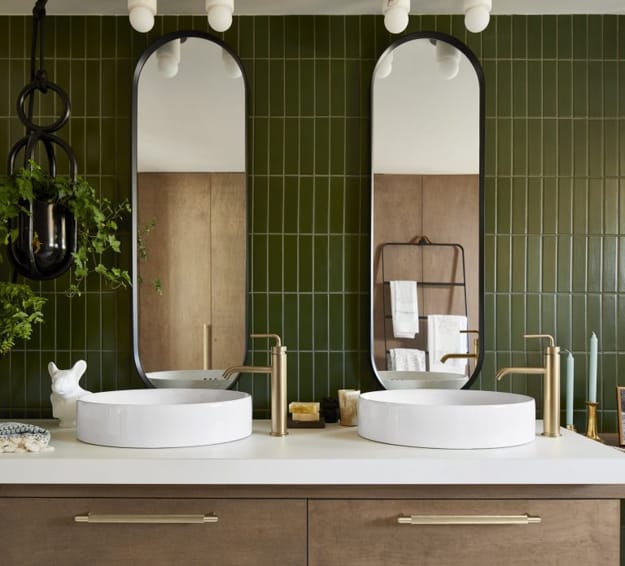 Shower cabin vs. bathtub
Wawantsigns are perfect solutions if you are looking for extra space in your small room. Convenient and modern walk-in shower designs are ideal for families with children and older people.
Bright and beautiful small bathroom design ideas
Space-saving ideas, small bathroom layouts
Small bathroom remodeling ideas and inspirations for creating modern interiors
Compact bathroom features
The space-saving bathroom features are perfect solutions for small rooms. Space-saving designs make the interior lighter and more comfortable.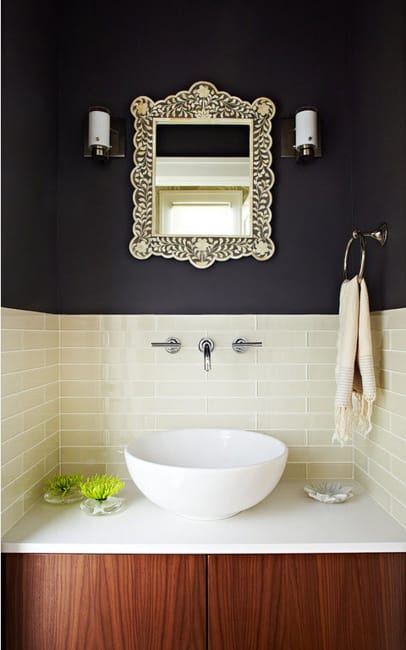 Storage solutions
Under-sink cabinets with shelves or drawers and wall shelves are great ideas for storing things you need in your bathroom.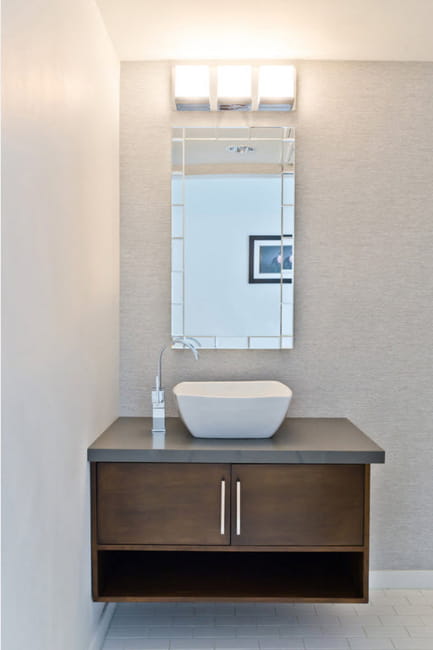 Bathroom colors
Light colors are ideal for decorating a small bathroom. Also, you can use whites and two or three light colors to add interest to your small bathroom design.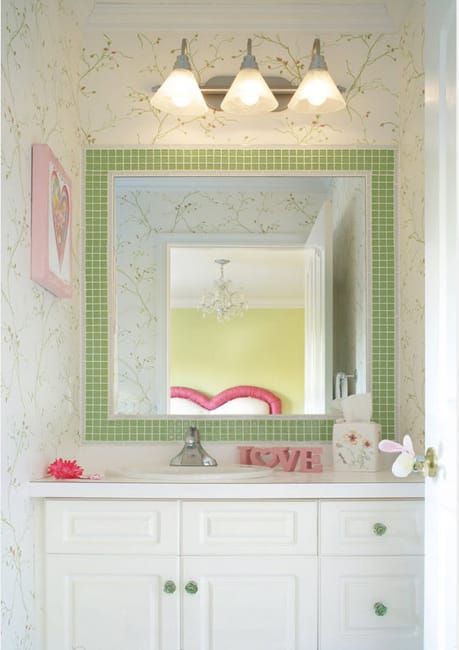 Bigger mirrors
Bathroom wall cabinets with mirrored facades and large wall mirrors help visually enlarge the space, creating a pleasant optical illusion of infinity at eye level.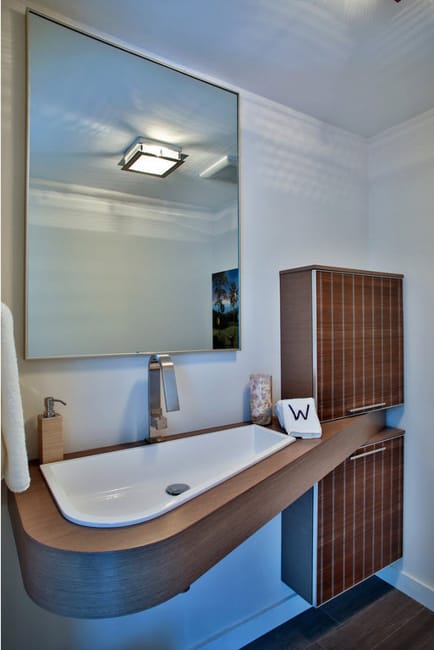 Space-saving shelves
Shelves in wall niches can further save space in small rooms. Mirrored walls and glass shelves increase the space-stretching effect.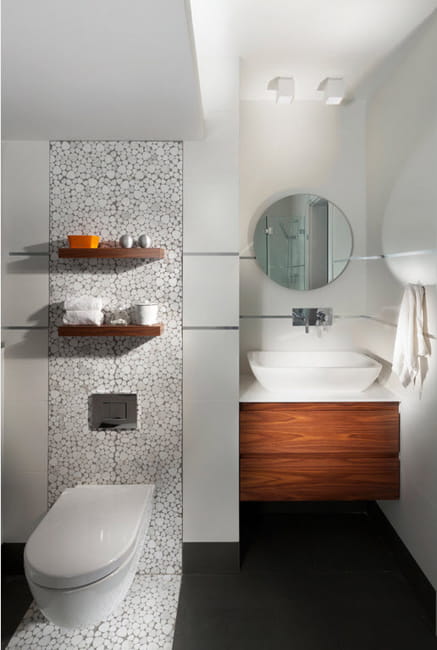 Modern bathroom lighting fixtures
A few lighting fixtures are a must in small spaces. The room looks much smaller with one lamp, as deep shadows in the corners hide its size. Illuminated mirrors and additional lighting fixtures on shelves create a bright and spacious look.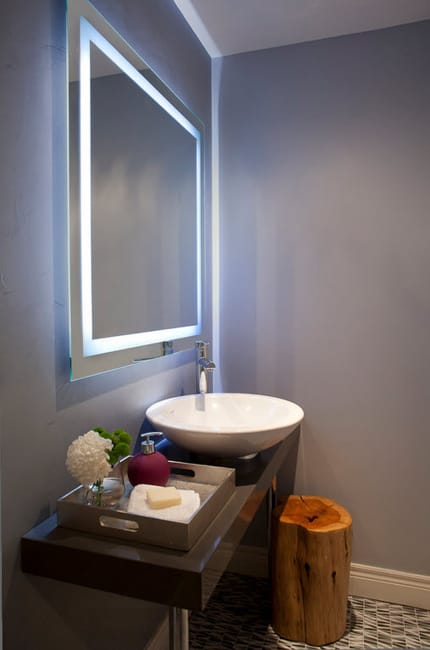 Bathroom storage and organization
Shelves and storage racks are preferable in a small bathroom. Open storage solutions are perfect for small interiors, as cabinet doors can visually shrink the space.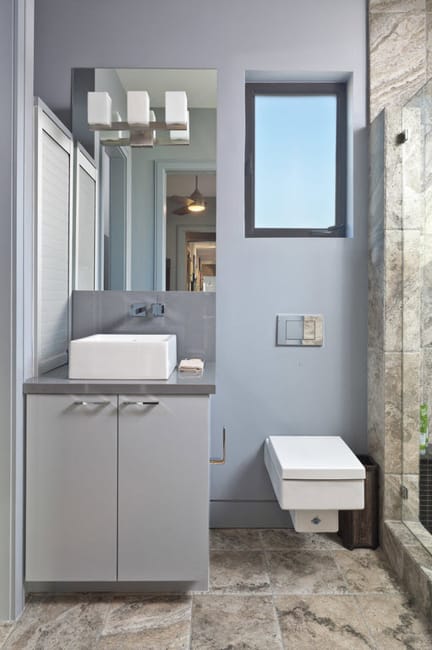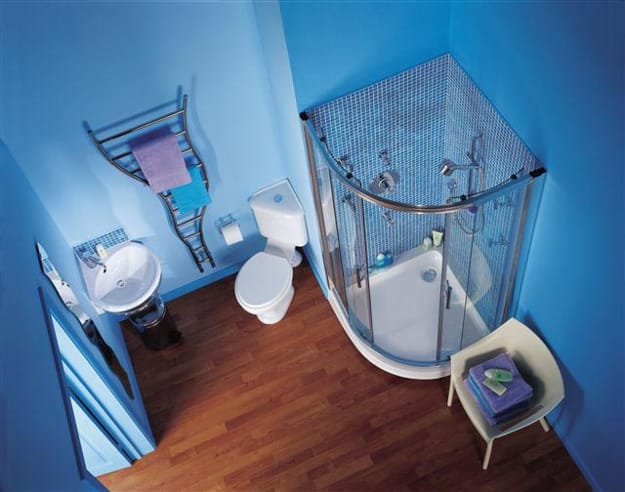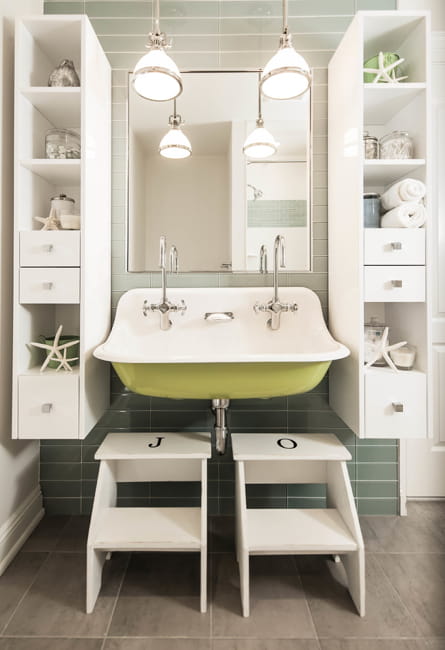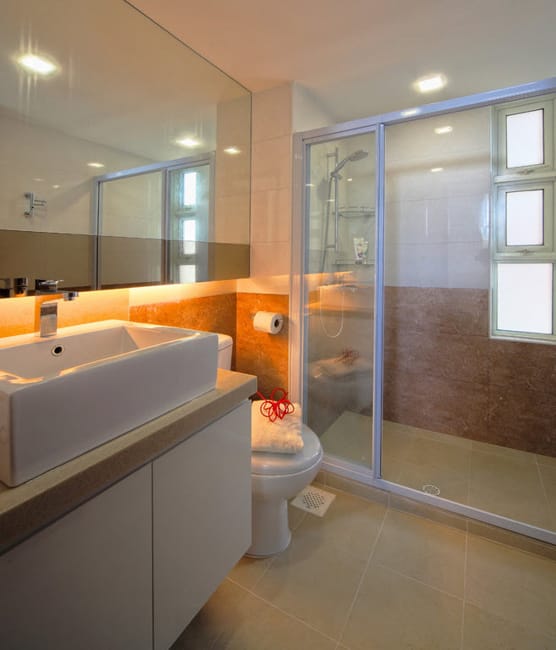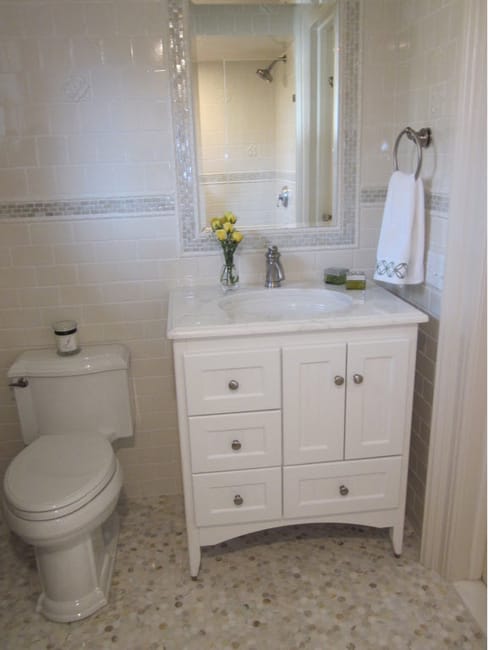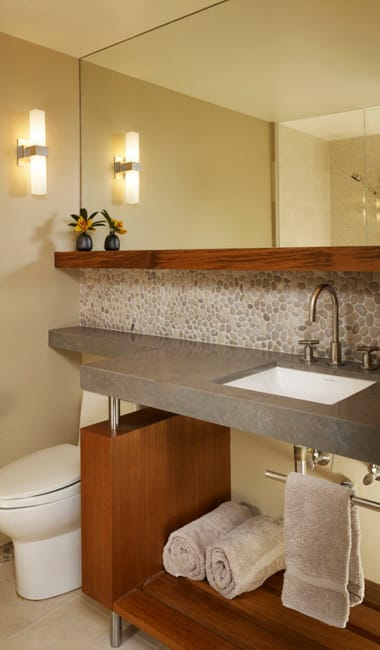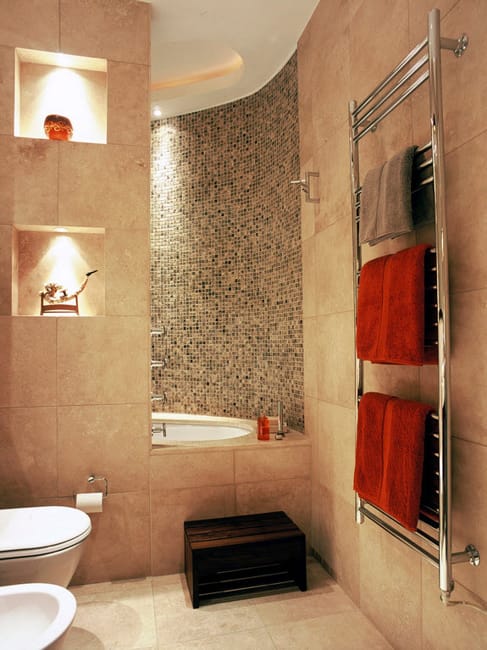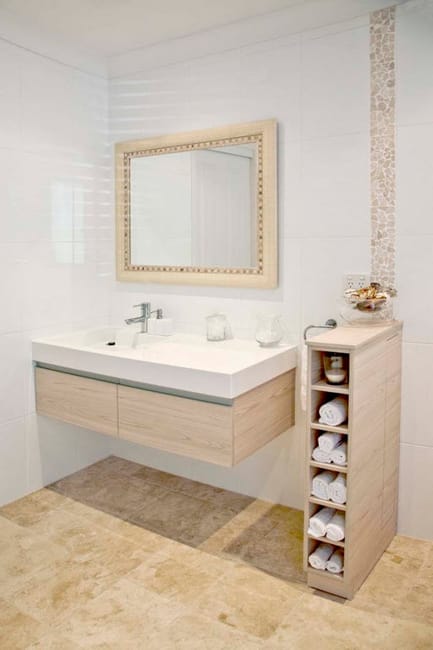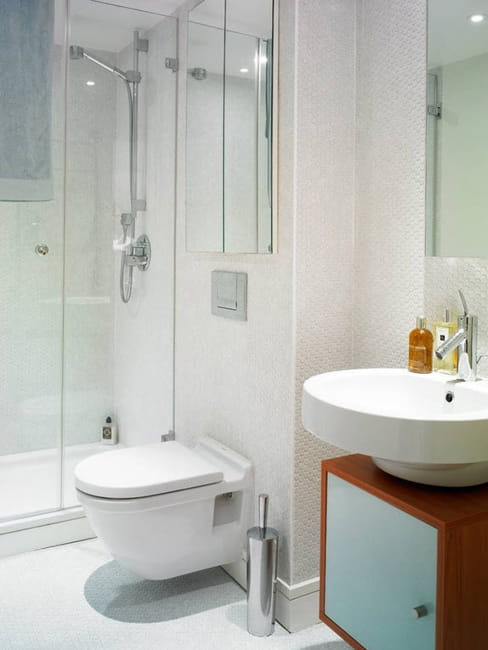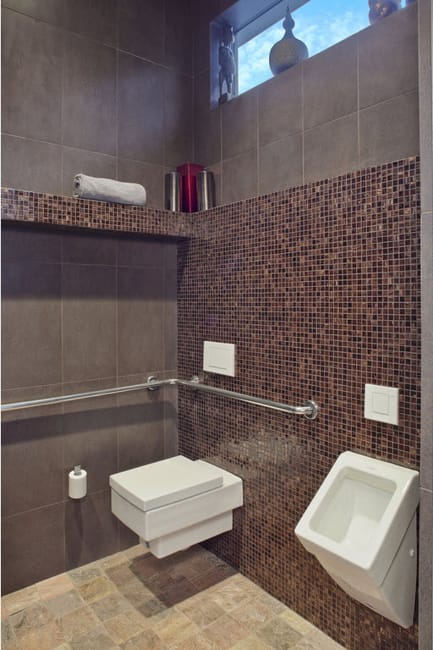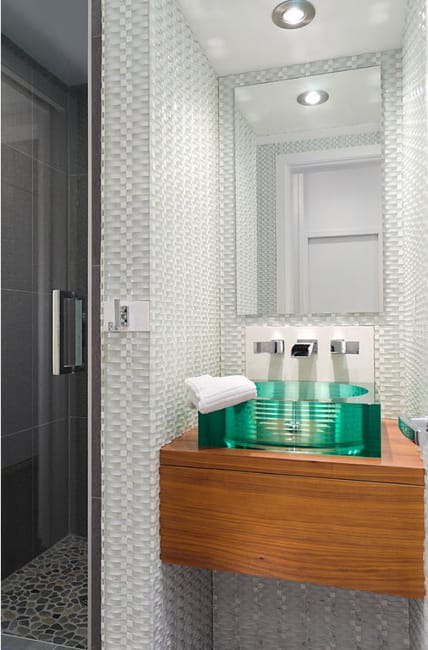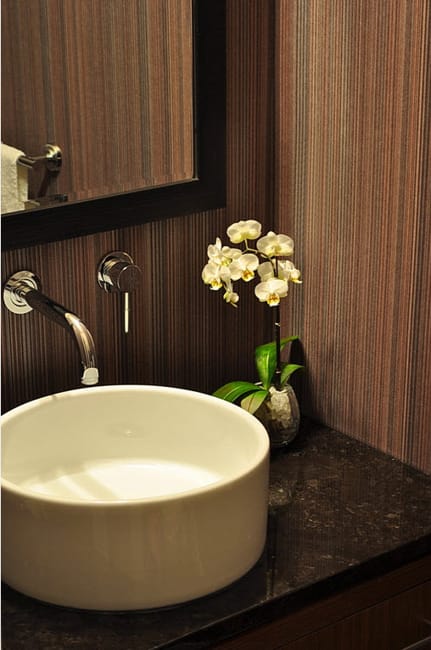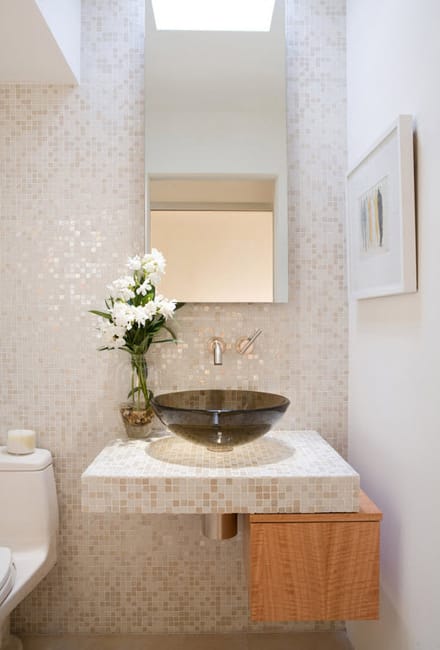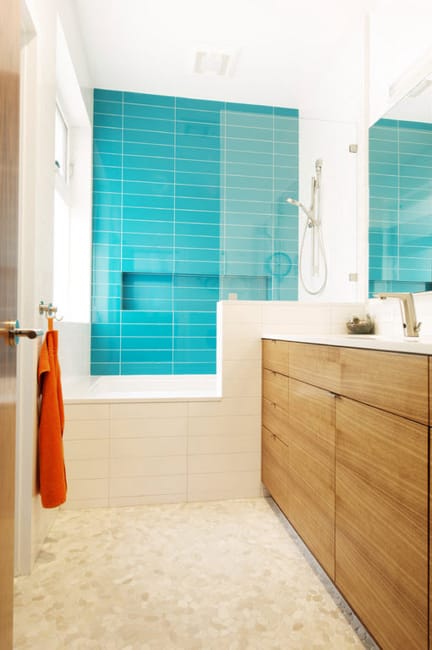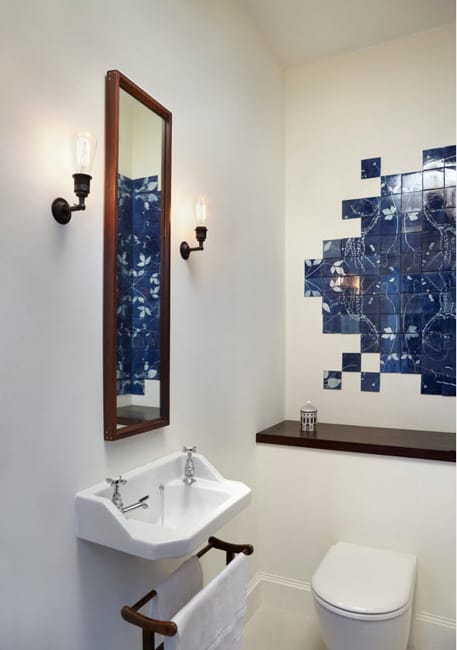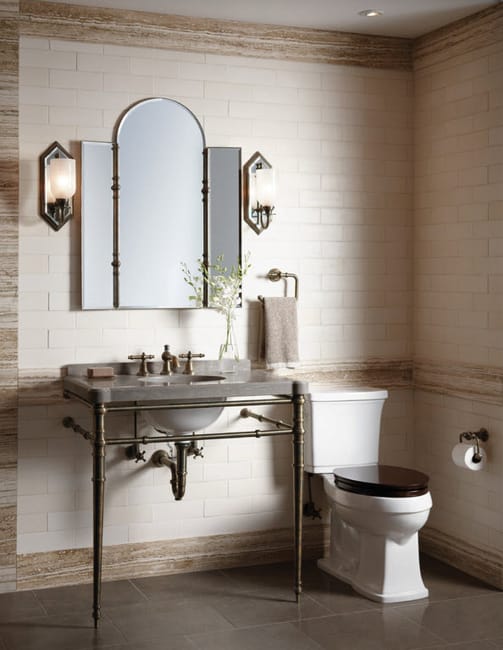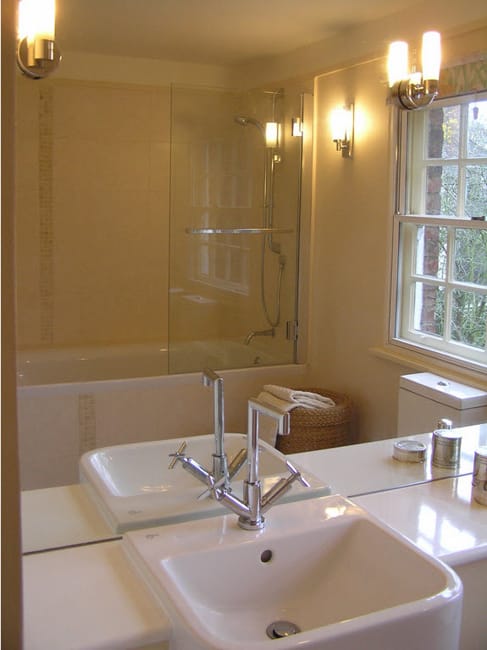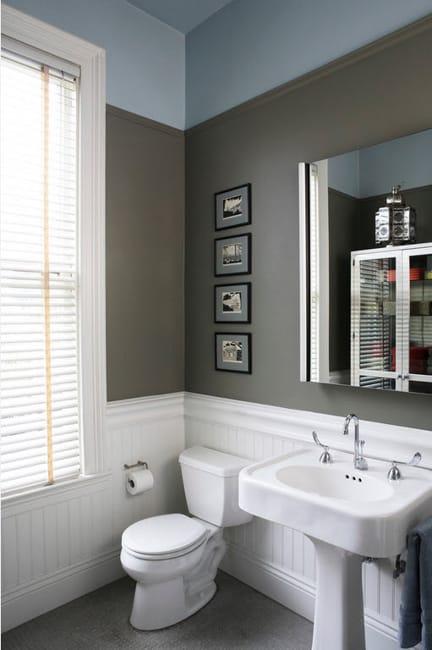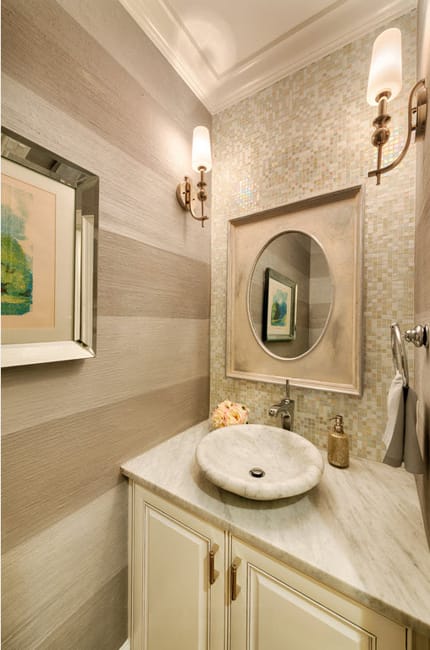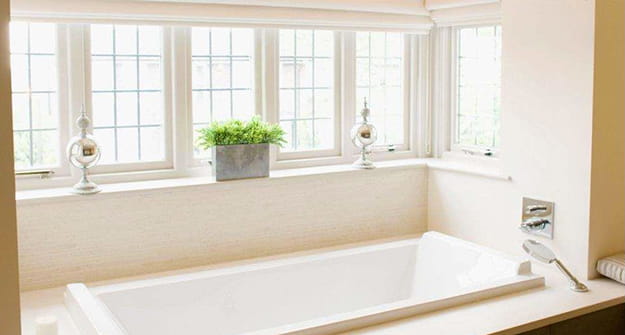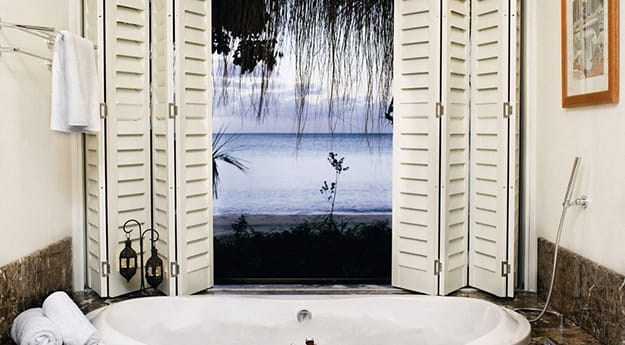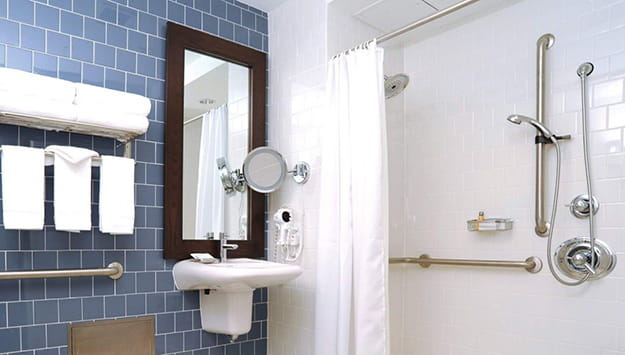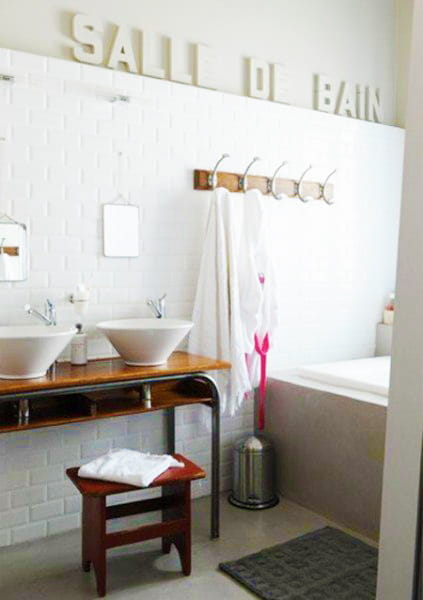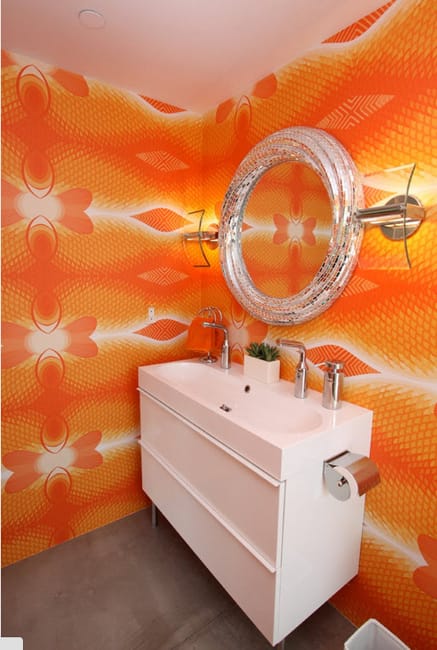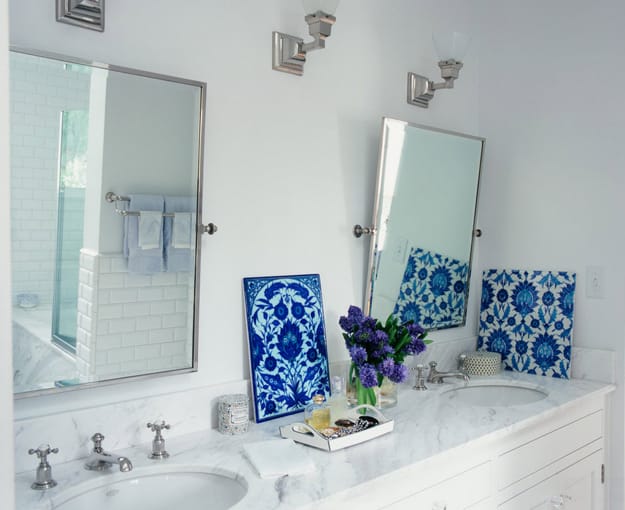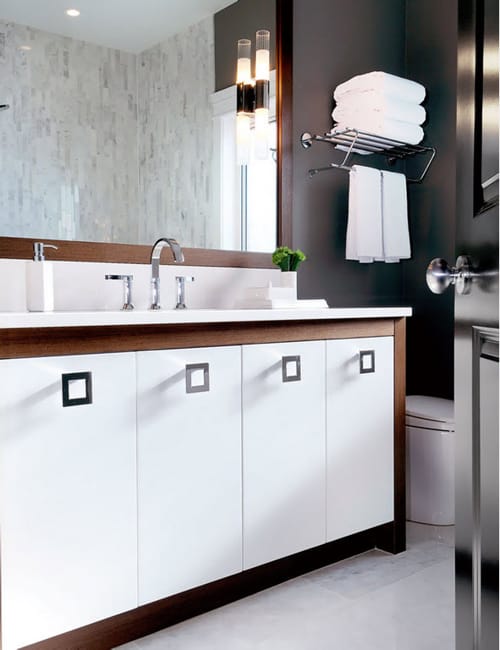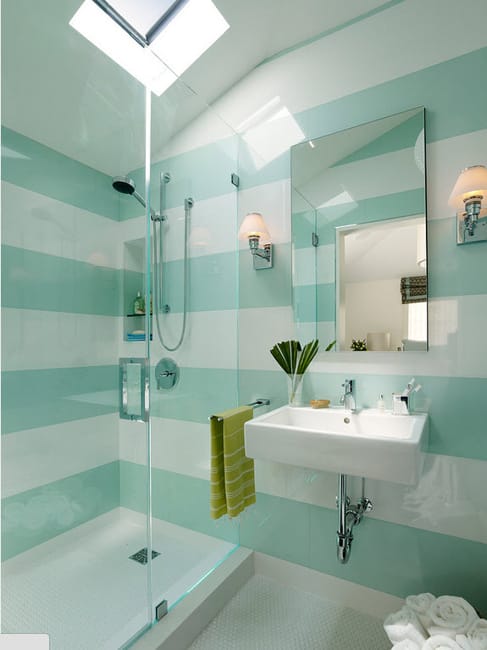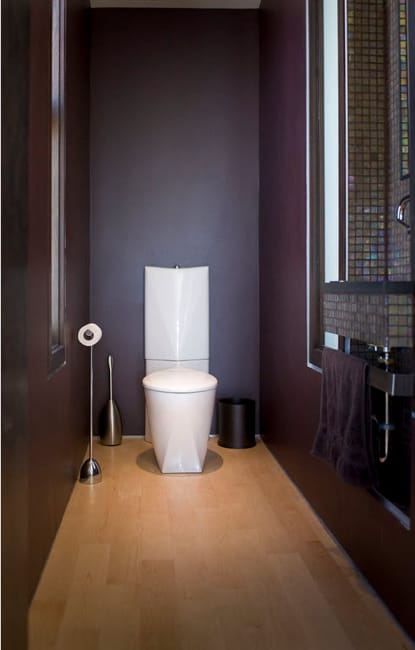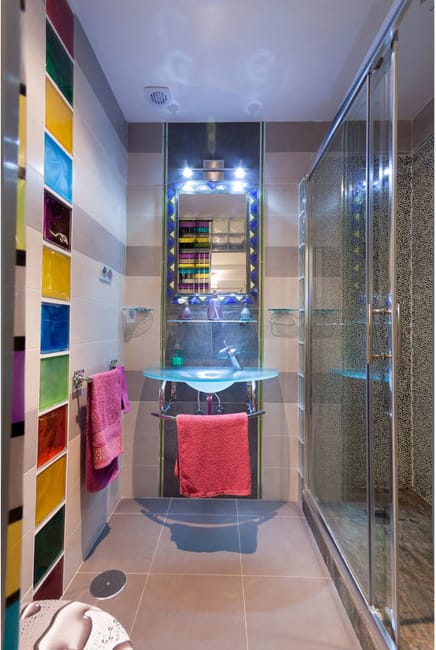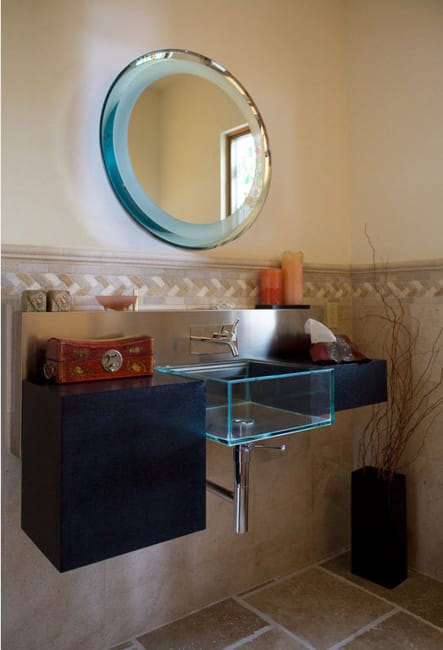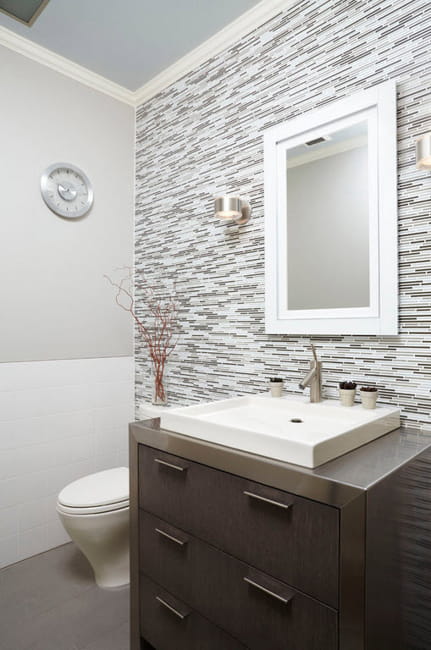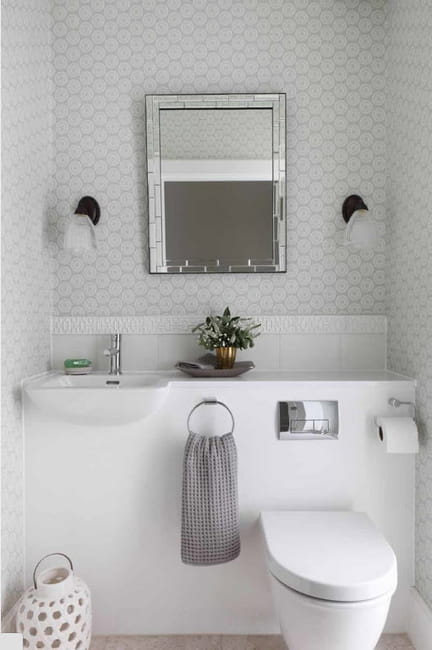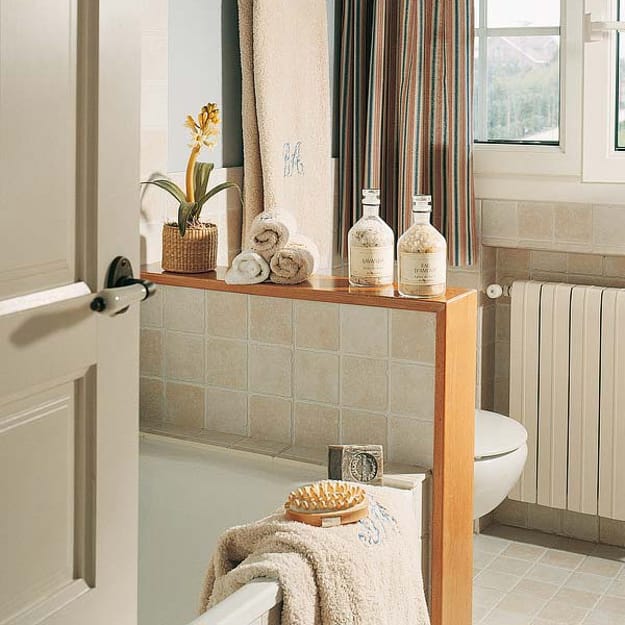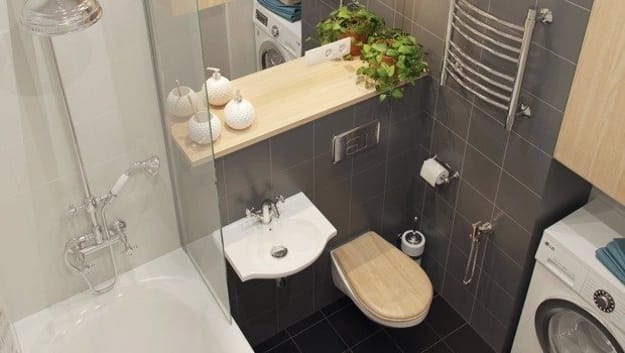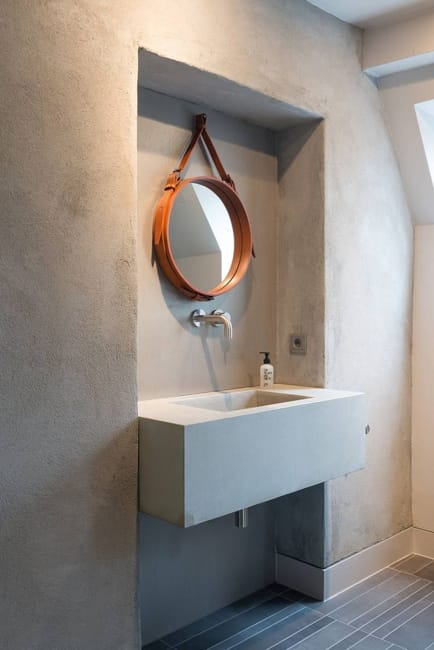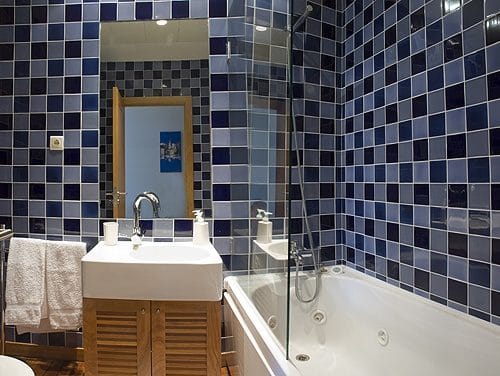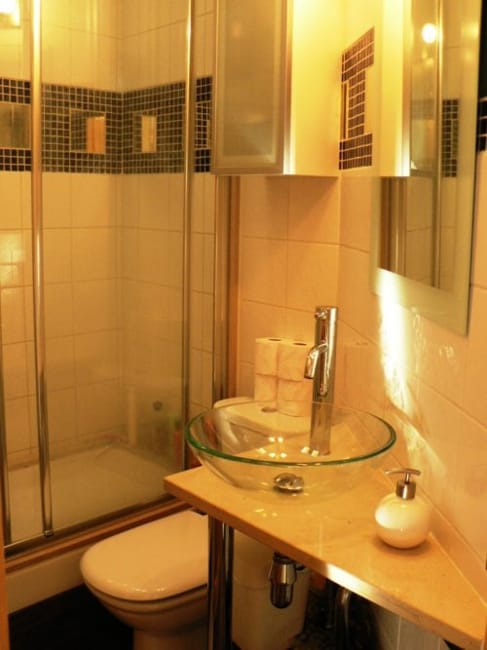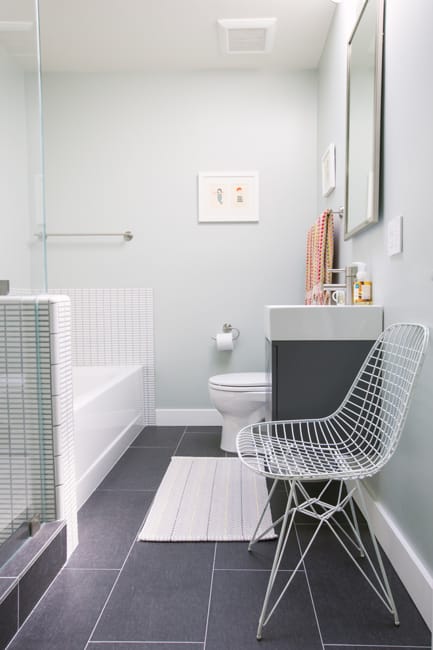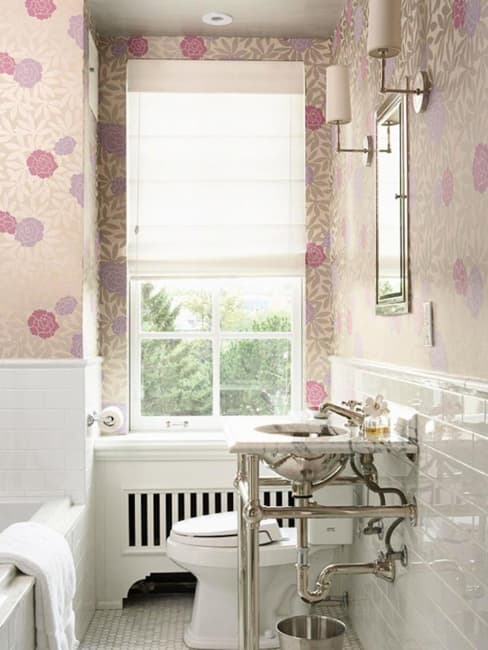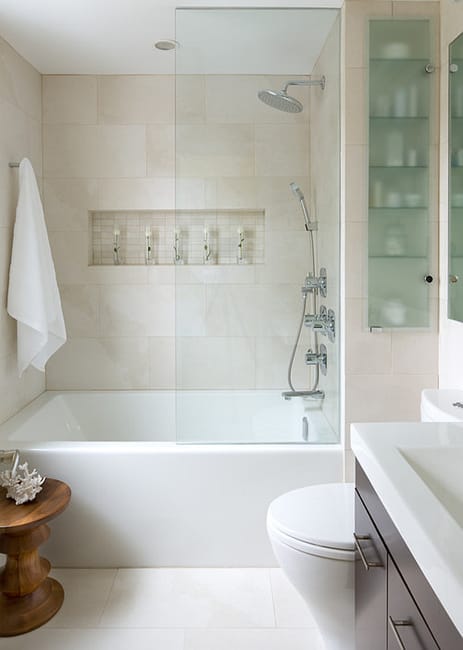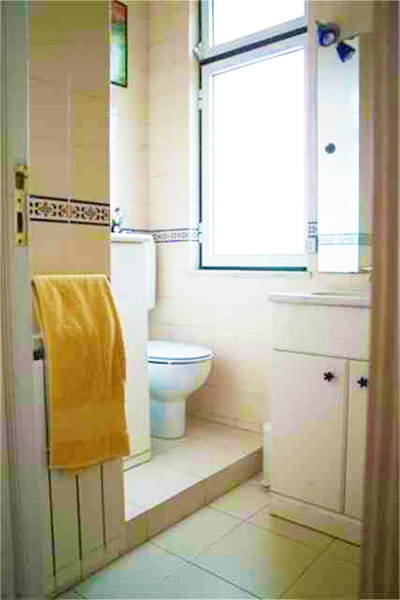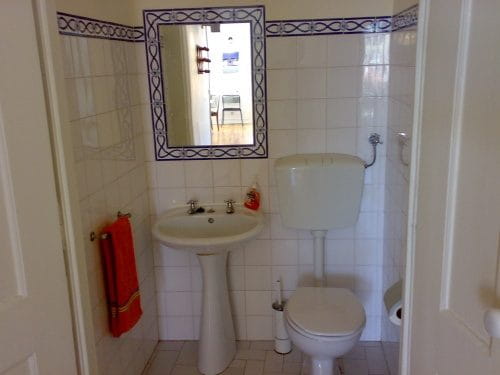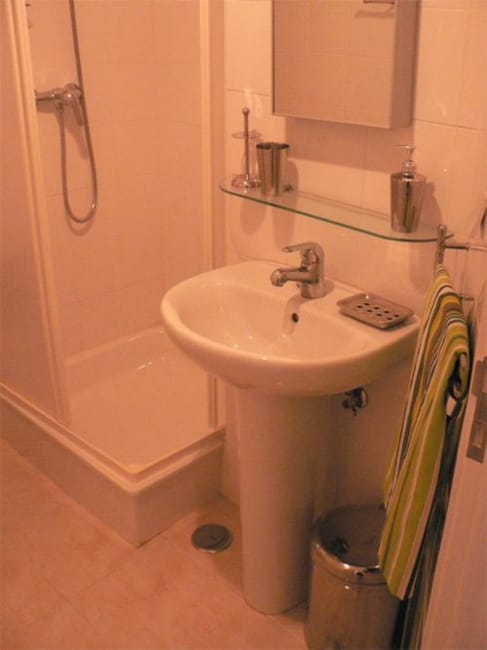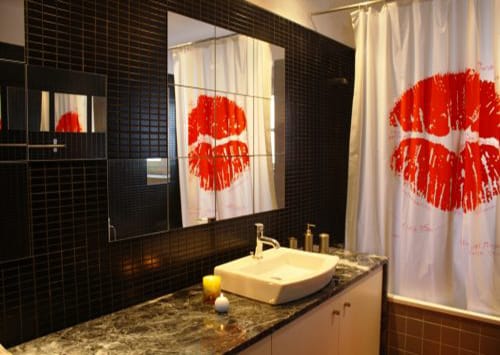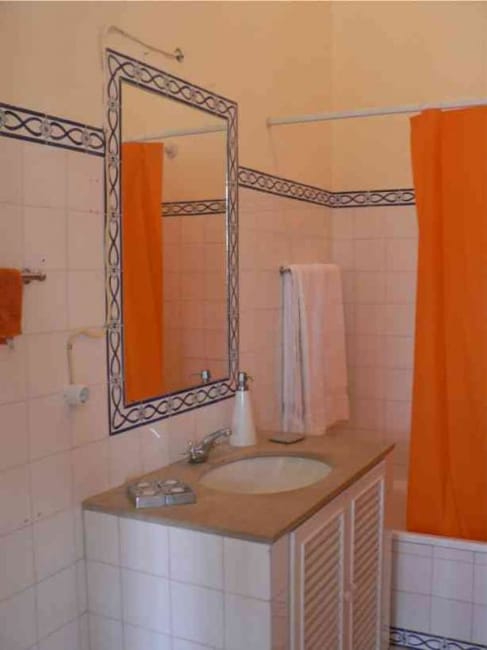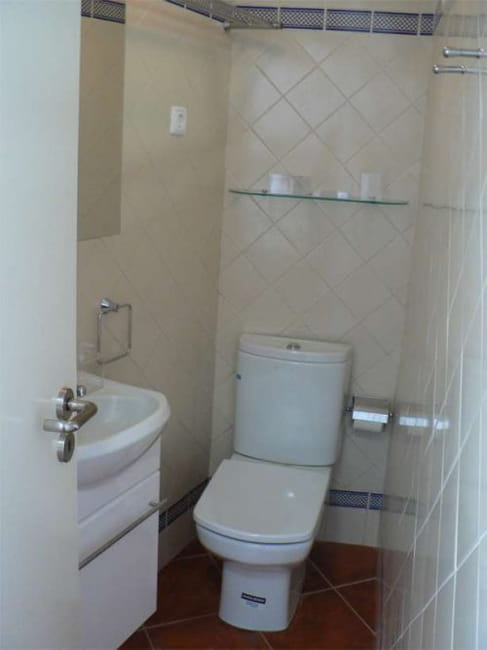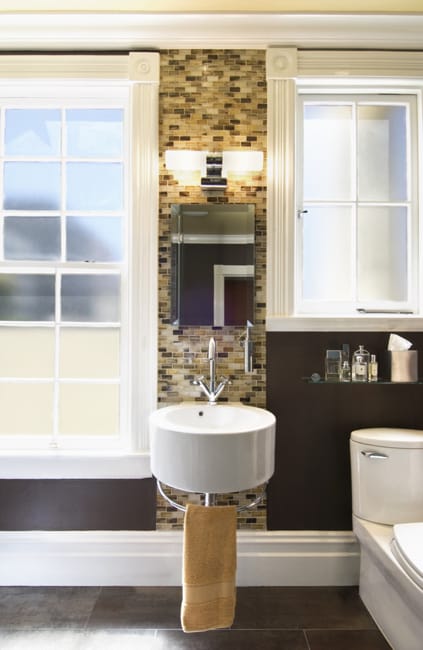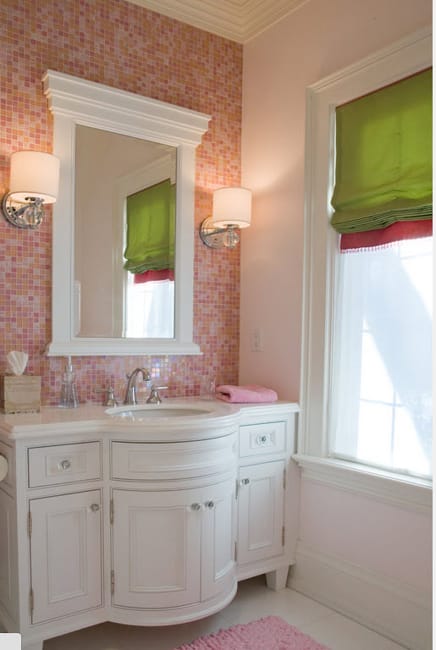 More from modern bathroom

Remodeling bathroom interiors is an essential part of creating a modern home. A beautiful, functional, well-planed, and modern bathroom design affects...
and enjoy free articles sent to your inbox