6 Red Color Schemes Accentuating Gray and White Decorating Ideas

Red Color Accent

Room Colors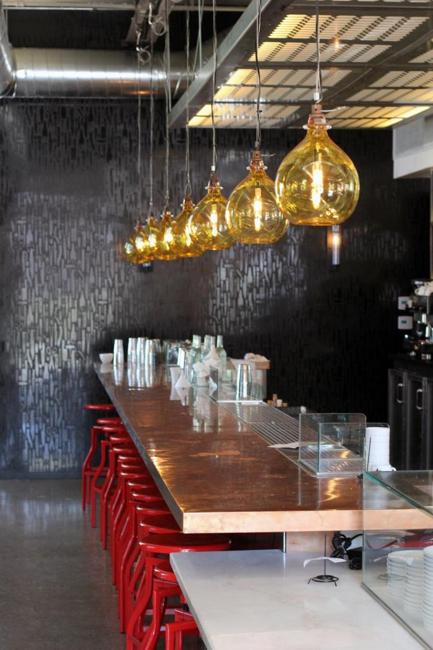 Copper table, red chairs and modern lighting, modern interior decorating with red accents
color schemes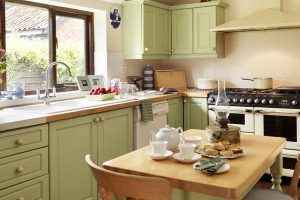 Red and white decorating ideas can bring the fabulously charming retro styles into modern homes, brighten up home interiors, energize and improve room design. Lushome shares terrific red and white color schemes, perfect for all who appreciate fresh and brave ideas or like to experiment with playful color combinations. They allow mixing contemporary home furnishings with accents in retro styles, add warmth and passion to traditional and modern homes. The red and white with all gray color tones are the brightest, latest trends in decorating color schemes that give a festive, playful, and beautiful touch of the 50s and 60s styles to contemporary home decorating.
Red and white are ideal colors for Canada Day, a federal holiday celebrating on the 1st of July. The celebrations paint the entire country in white and red, – the national flag colors, and commemorate Canada instated as a single country. The birthday of Canada brings the fabulously bright color scheme which is inspiring, timelessly modern, and perfect for home decorating.
Red and white decorating ideas stay attractive and stylish, painting contemporary and vintage decor in white and red colors and creating an exciting fusion of styles. Current trends call for retro-red accents, and the color schemes with whites and reds offer a wonderful way to enhance interior design while giving warmth, nostalgic feel and fresh, energetic look to decorating with a touch of the retro styles.
25 modern red ideas for kitchen designs
Red color accents energizing interior design and decor
Red and white color inspirations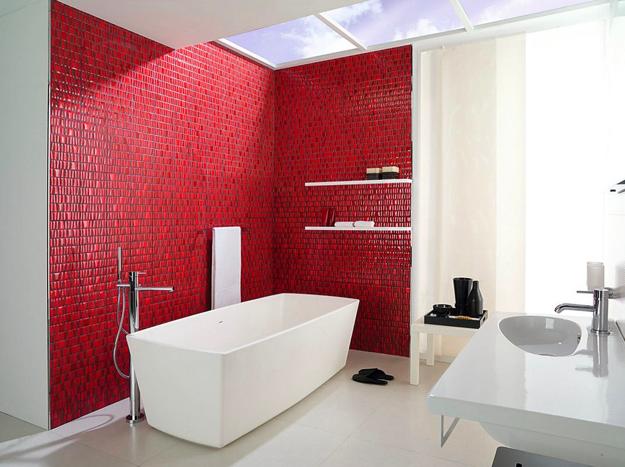 1. National flags.
About 20 countries have red and white national flags. Austria, Bahrain, Canada, Denmark, England, Greenland, Hong Kong, Indonesia, Japan, Latvia, Malta, Monaco, Peru, Poland, Switzerland, Singapore, Tonga, Turkey, Tunisia enjoy the beautiful red and white colors of their national flags.
The color combinations of reds and whites are glorious, brilliant, and symbolic, perfect for patriotic decoration.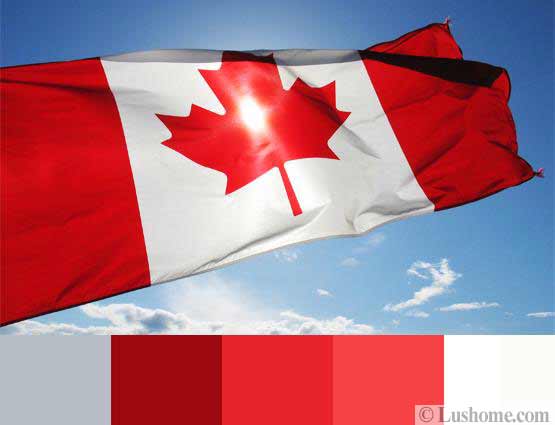 2. Summer decorating ideas.
Reds symbolize love, romance, passion, warmth, and festivals. White and red color schemes are ideal for holidays and carefree, vibrant summer decorating. The red and white look balanced and beautiful together making the powerful color combination very easy to use. Modern gray color tones add stylish flair to these gorgeous, elegant and spectacular decorating color schemes.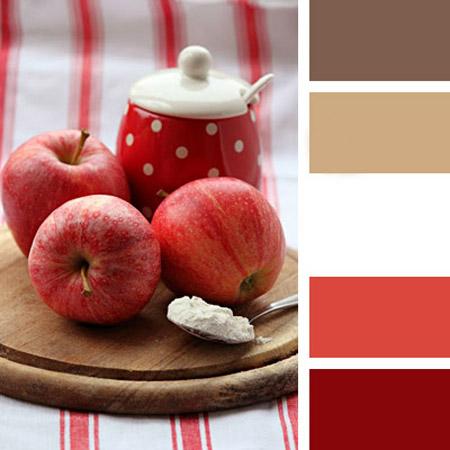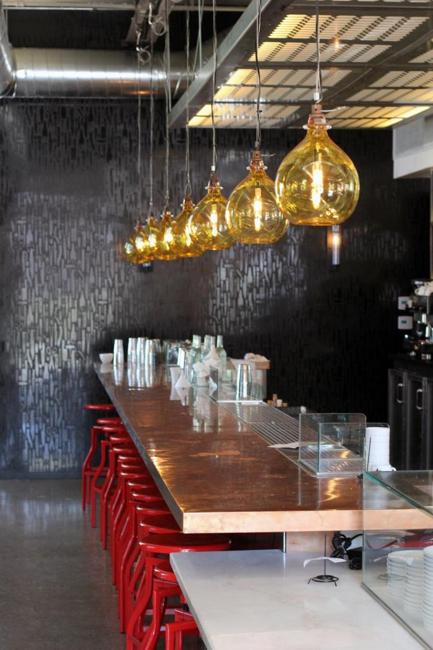 3. Red berries and fruits.
Summer berries, red cherries, and fruits offer juicy colors as inspirations. To accessorize white decorating you can add red linens, chairs, pillows. You can create a red accent wall or bring a strikingly bright sofa in your room. Red indicates danger and symbolize warmth, causing a natural reaction of admiration. White, on the other hand, is a quiet, peaceful, neutral color, ideal for balancing bold reds.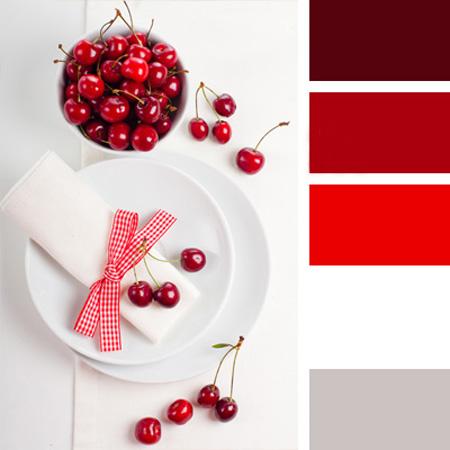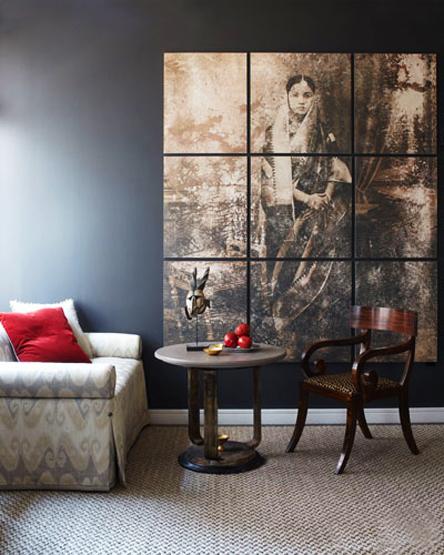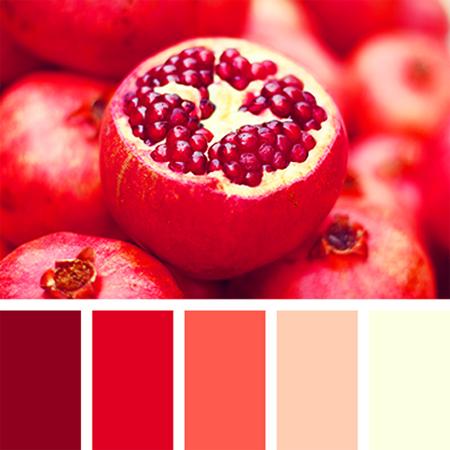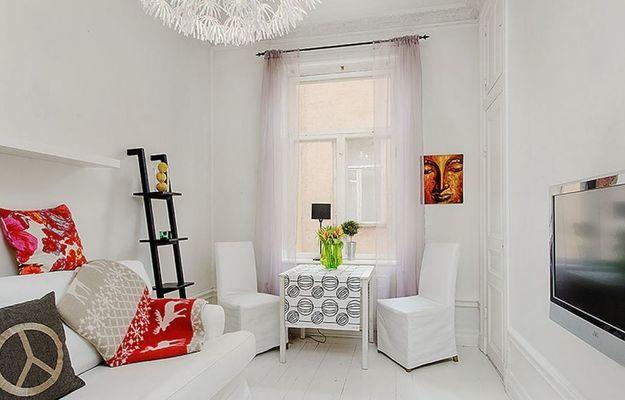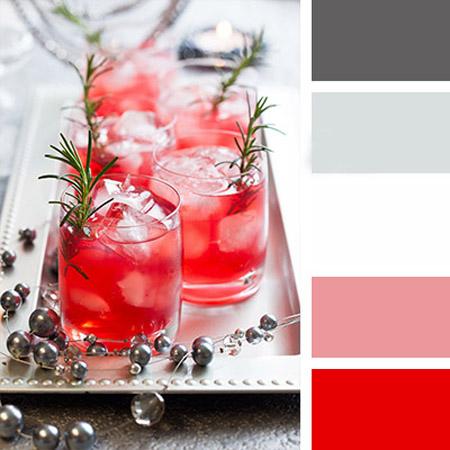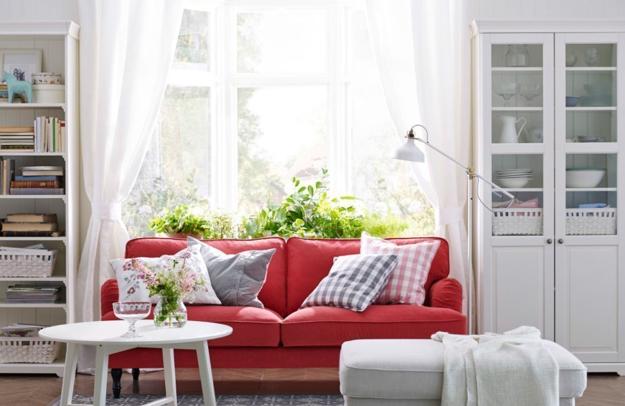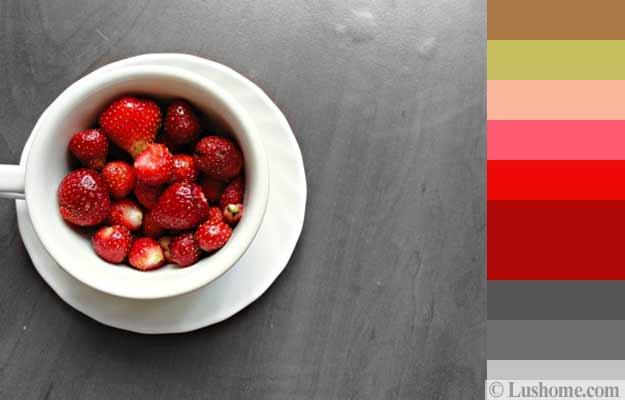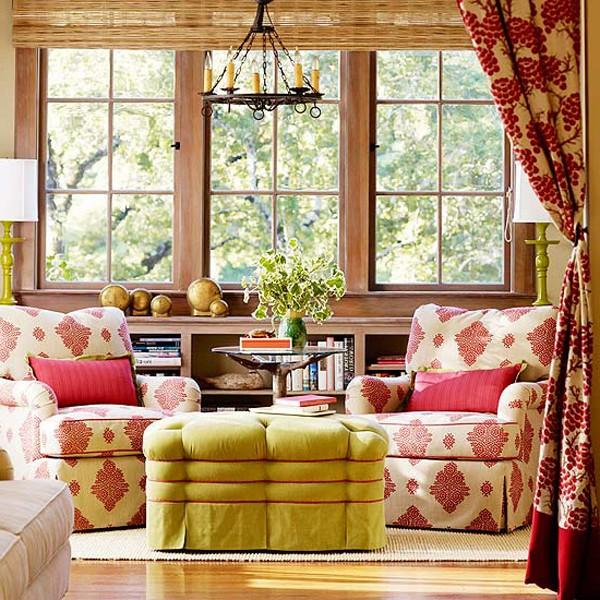 More from interior colors

Bright home interiors and amazing views of the ocean make this beach house a dream place. Large windows, light, neutral room...
and enjoy free articles sent to your inbox