30 Bay Window Decorating Ideas Blending Functionality with Modern Interior Design

Interior Design Ideas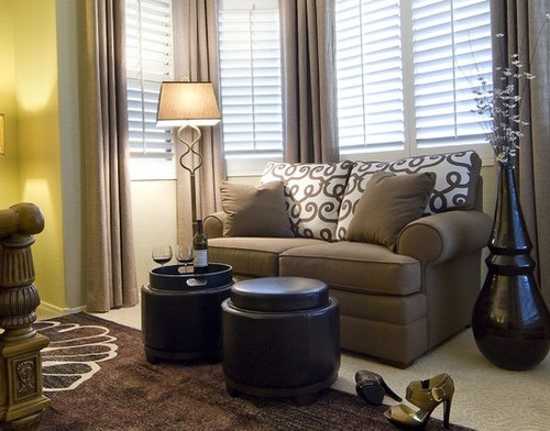 window seat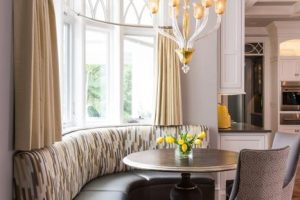 Bay windows are beautiful features that give unique charm to old homes and attractively decorate modern houses, with natural light and gorgeous views of picturesque surroundings. Rounded, rectangular or polygonal shape bring the outdoor inside rooms, connecting modern interior design with the nature.
30 bay window decorating ideas that blend the functionality and gorgeous decor into comfortable and modern interior design can inspire you and guide you in the search for the perfect way to incorporate your bay window into your home interior, creating a wonderful place to relax, read, work or watch the kids play on the floor.
Whether you choose building a nook  with a cozy window seat or moving a sofa to the window for creating a perfect spot for reading, bay window decorating enrich your interior design and create pleasant and light room decor. Dining furniture and home office furniture look great in a bay window nook. A game table with chairs or a decorative vase with lavish window curtains add charm to bay window designs, beautifying your home interiors.
40 year old house renovation, modern house design with bay window and rooftop garden
9 window seat designs with heaters, modern interior design ideas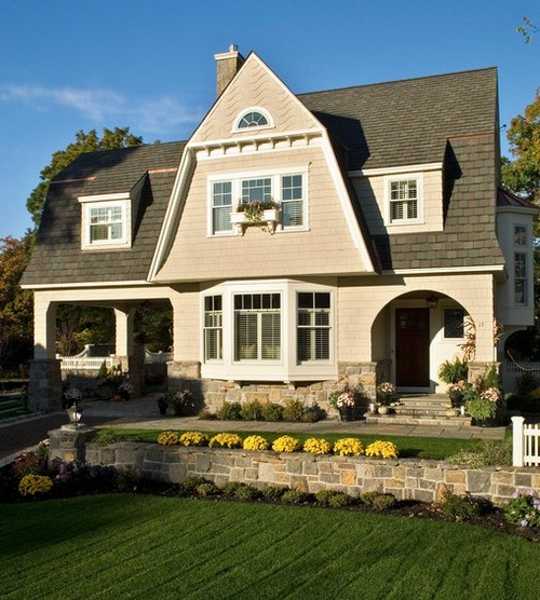 Modern interior design around bay window
A bay window can pose a challenge for many people. 30 creative ways to utilize the space under the window or attractively leave it empty will help select the best interior design idea for your room and make it feel comfortable and beautiful.
Skillful bay window decorating ideas are a nice way to emphasize your house architectural features and add charming details to the room. Love seats and sofas, decorative pillows, cushions, attractive window curtains and comfortable window coverings, built-in window seats, house plants or tables are wonderful items for creating gorgeous interior design.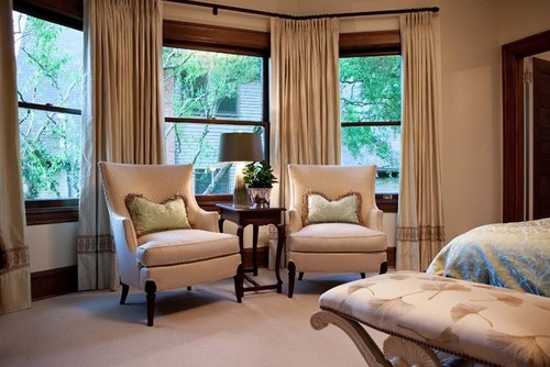 The bay window can become a dramatic centerpiece, offering a focal point for functional and pleasant interior design. The bay window in your room can become your favorite place with a seating or dining furniture, or create a lovely home office your have been thinking about with a breath taking view and lots of natural light.
Cozy window seat design inspiration
Window seat designs, 15 window bench design ideas
House plants are a nice alternative for your bay window decorating. A splash of green color and unique texture of green leaves will bring a fresh breeze into interior design, offering a peaceful and tranquil area that will connect your room with the surroundings.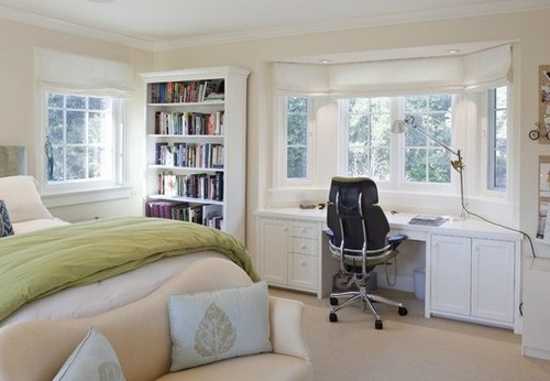 More from decorating with glass

Red Creek House is built on the shores of the picturesque Peconic Bay in Long Island in California. The fabulous, luxurious...
and enjoy free articles sent to your inbox