25 Compact Dining Furniture and Transformer Furniture Design Ideas for Small Spaces

Interior Design Ideas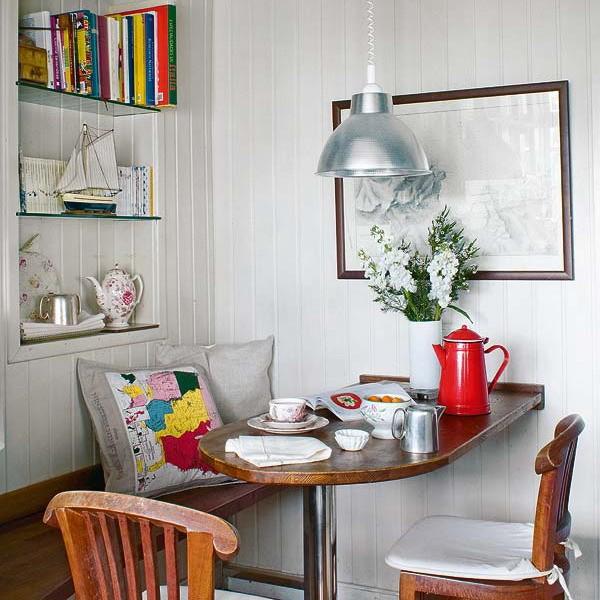 small kitchens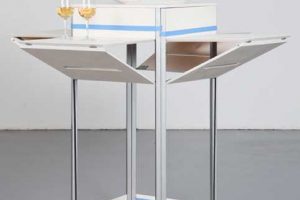 Compact dining furniture pieces and transformer designs are ideal for decorating small kitchens and dining areas. Lushome unveils a collection of dining furniture, tables, and chairs bringing space-saving ideas into modern homes. The items allow creating comfortable and functional small kitchen designs and decorate tiny dining rooms, kitchen nooks, and eating areas in elegant style while maximizing available spaces.
Small kitchen interiors are typical for many apartments, while large, separated dining rooms are luxuries that not everyone can afford. Compact dining furniture sets, folding tables, and chairs, wall mounted shelf tables, and transformer designs are the latest trends in decorating small spaces that can turn kitchens and dining areas into comfortable and beautiful without compromising functionality and style.
Wooden furniture in light brown colors, golden shades or creamy white is perfect for small kitchens and eating areas. Light pastels and pale interior colors tend to open out small spaces and make kitchens and dining rooms feel more spacious and bright. Light neutral colors are another design choice that stretches small kitchen interiors visually. A colorful accent wall can brighten up white kitchen design and define a beautiful color combination for fresh, exciting and spacious interior decorating.
Transformer furniture, space-saving ideas for small rooms
Dining furniture for small spaces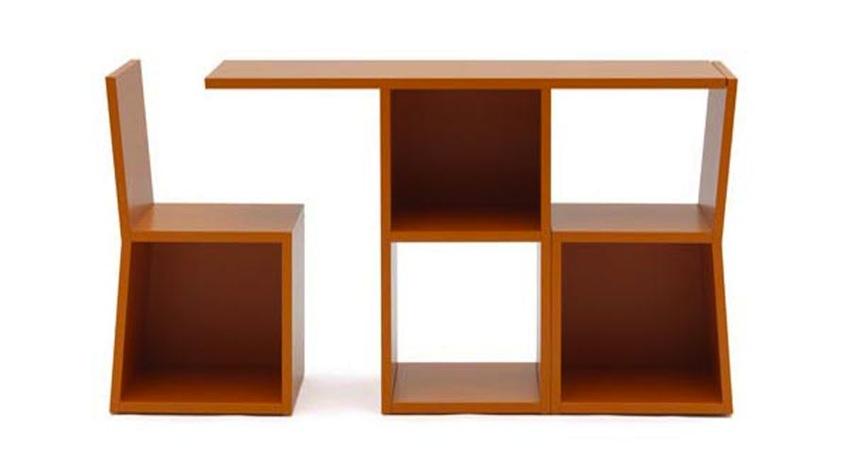 Bright lighting design and soft neutral colors make small spaces feel big. Natural light from windows and wall mirrors increase the pleasant visual effect of airy rooms. Compact dining furniture sets, folding tables, chairs, pull-out tables and transformer furniture are fantastic, space-saving options for decorating small kitchens and dining areas.
22 transformer furniture design ideas to maximize small spaces
Coffee tables that turn into dining tables, folding tables and pull out models, as well as small tables on wheels and small bar tables are contemporary, practical and convenient ideas for space-saving design in small spaces.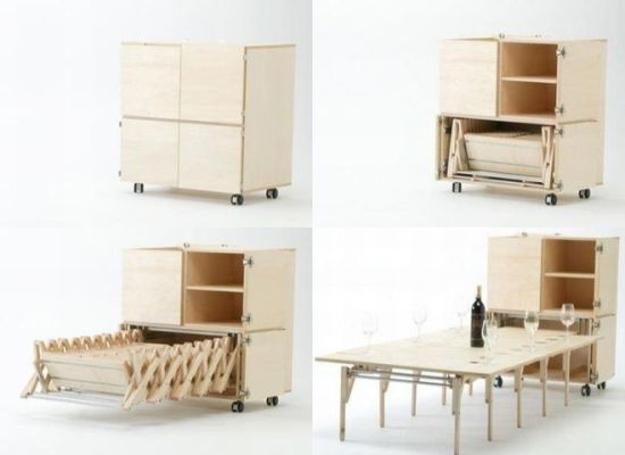 When selecting dining furniture for a small interior, it is a good idea to choose space-saving models thinking of proportions and sizes of your kitchen and dining area. You can seat more people at a round table, but the table takes more space and makes small rooms look tiny.
Transformer design ideas, space-saving furniture design for small rooms
Armless and slender chairs take less space and create a pleasant illusion of a big dining room. Double chairs, benches, and folding chairs are excellent options if you want to make the best of the small spaces. Also, extendable tables, folding tables or customized bar designs make the best use of your small dining area or kitchen.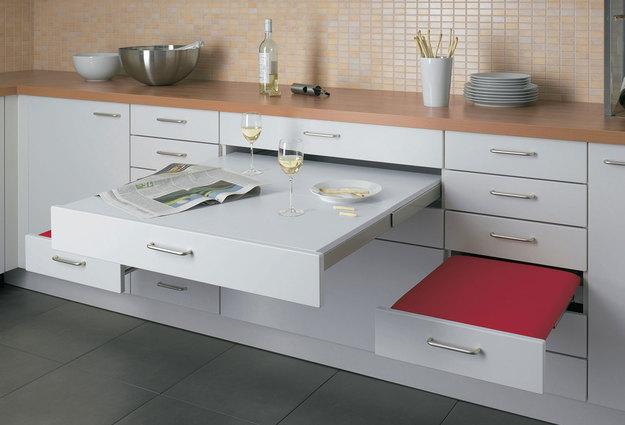 To create a beautiful, inviting and comfortable dining area in your small kitchen, think about these space-saving ideas and select the best furniture for your small spaces you can afford. It is important to consider various ways of maximizing your spaces and find a compact and comfortable dining furniture set or transformer design that fits your small kitchen and dining area perfectly.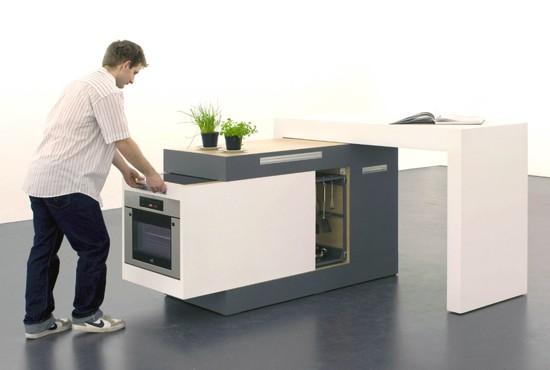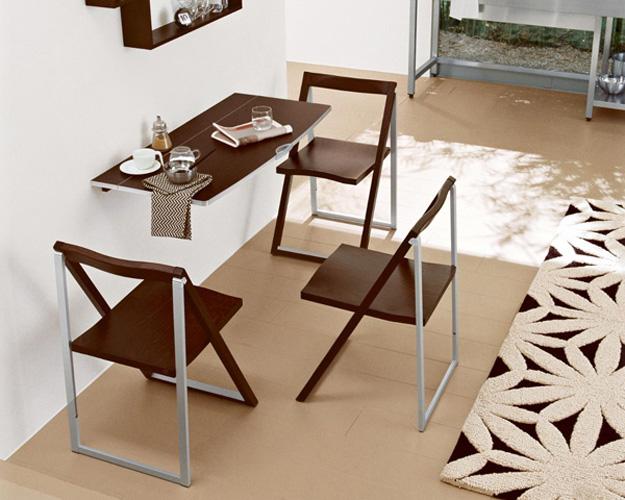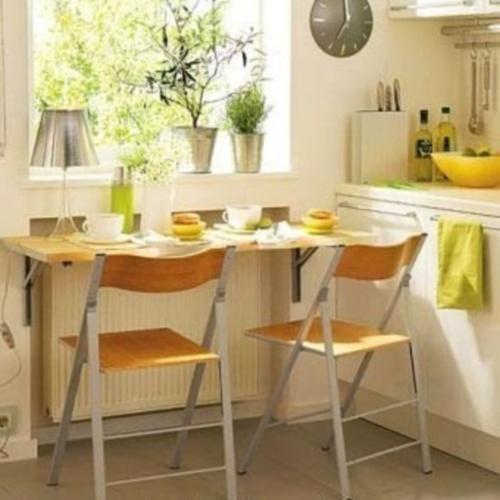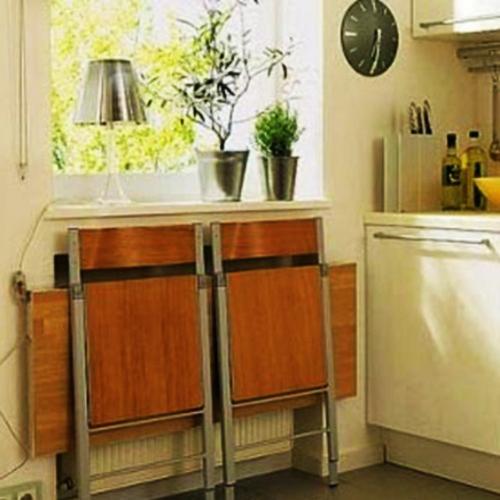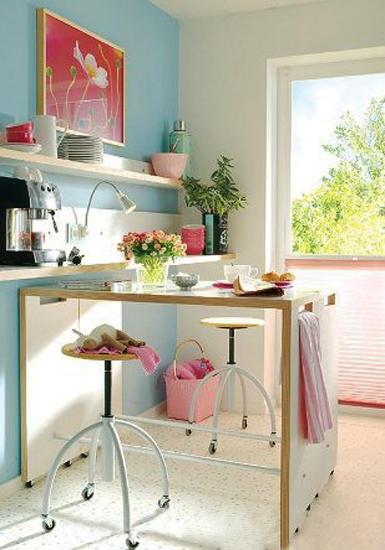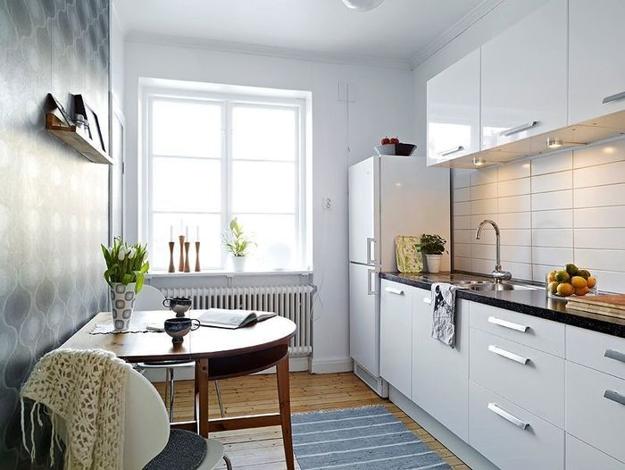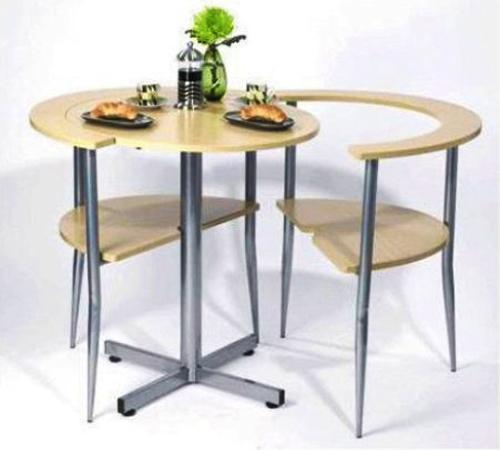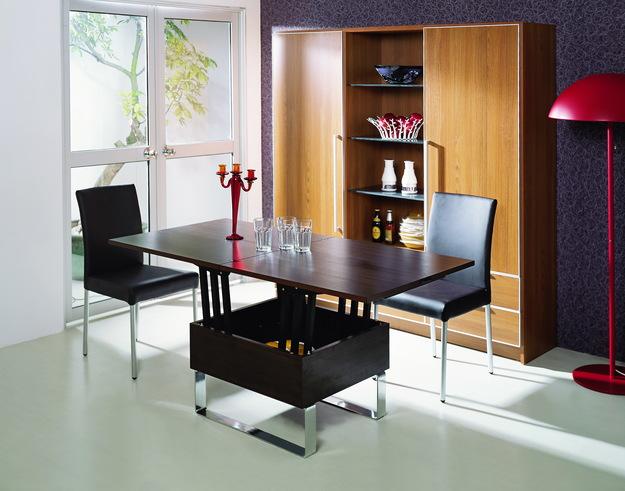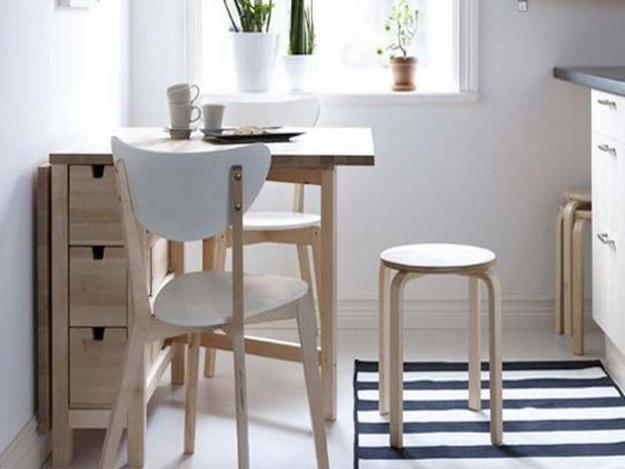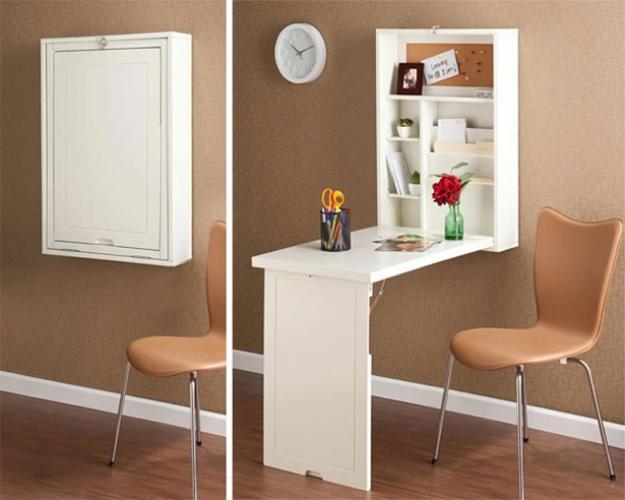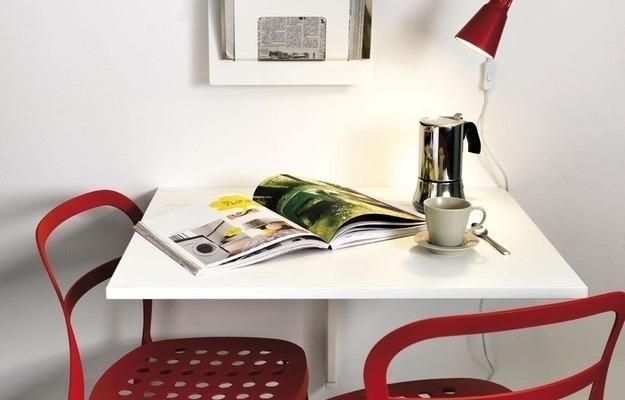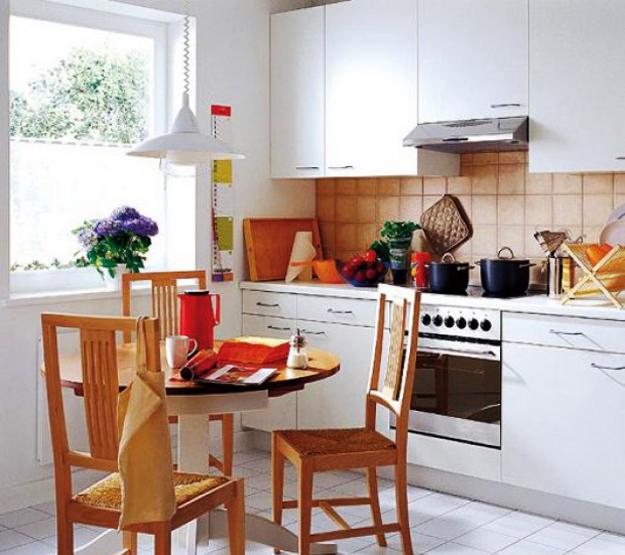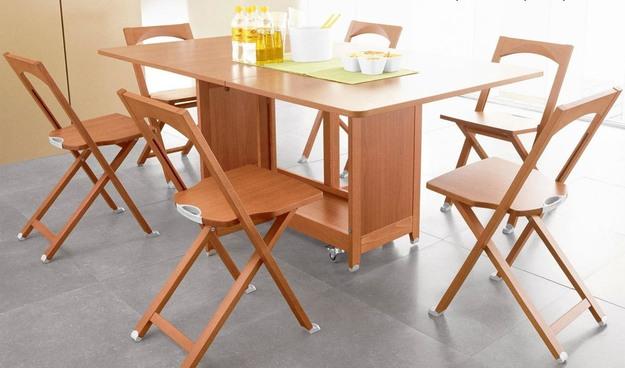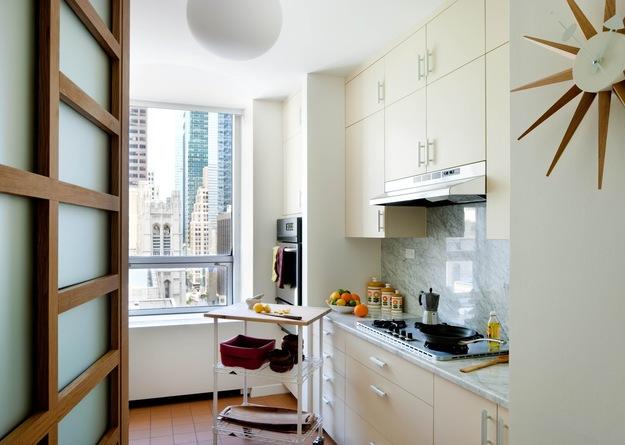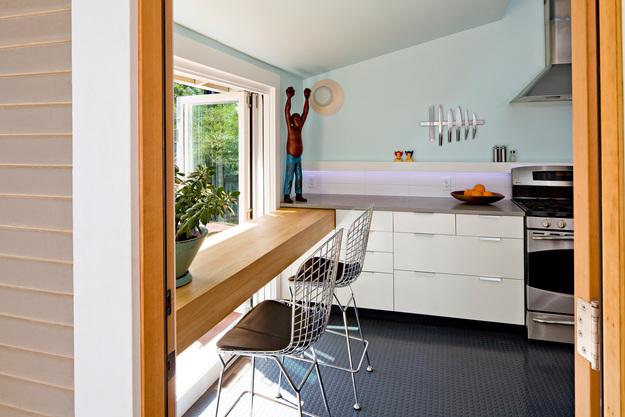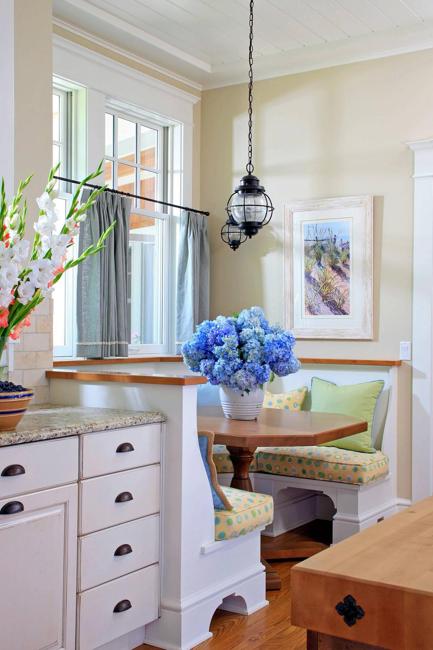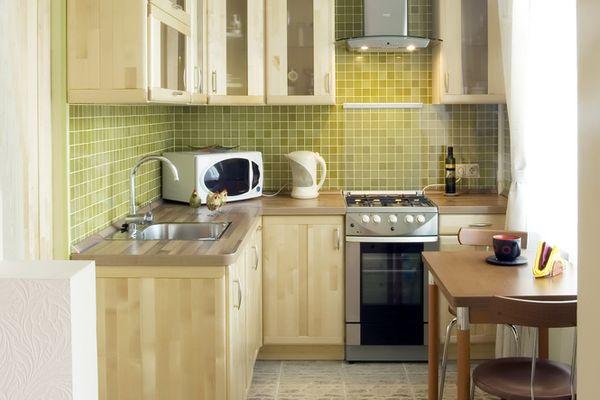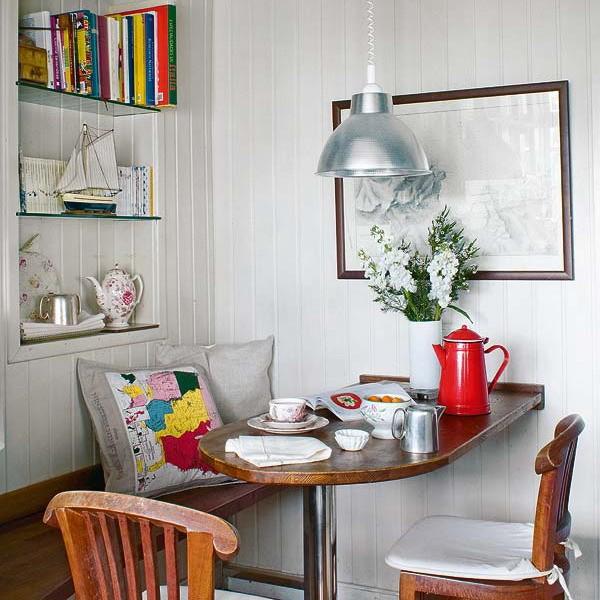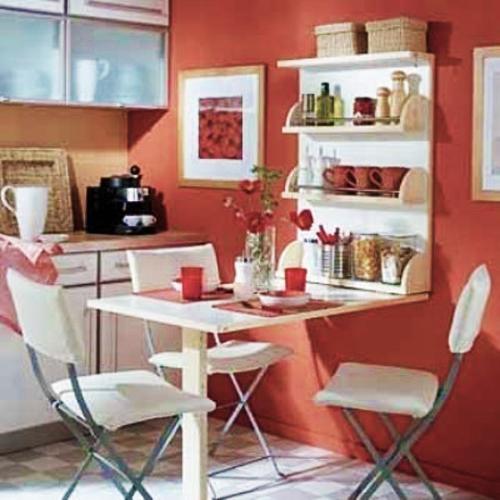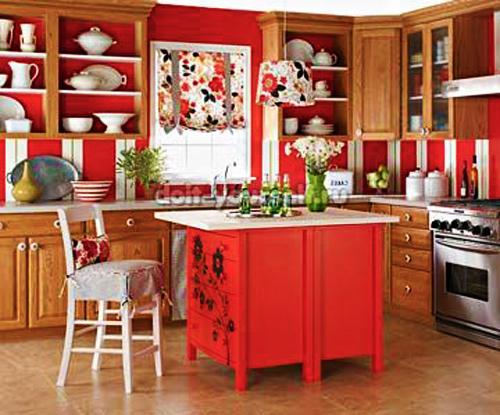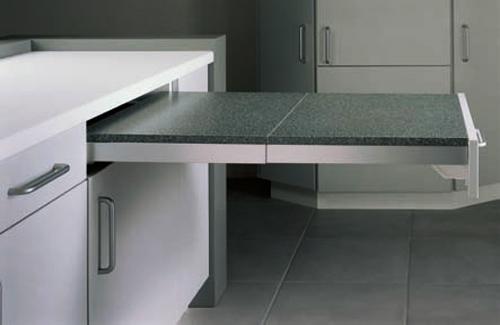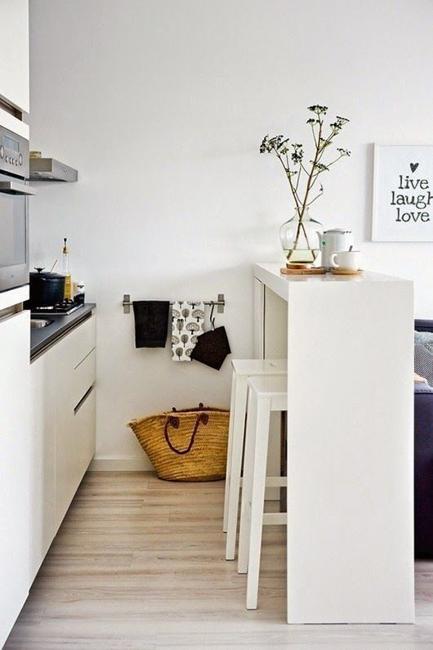 More from modern furniture

Weave furniture design blends traditional techniques and modern trends in decorating with handmade items. Using natural ropes and twines, you can...
and enjoy free articles sent to your inbox