22 Space Saving Furniture Design Ideas, Transformer Furniture Design to Maximize Small Rooms

Furniture Accessories

Interior Design Ideas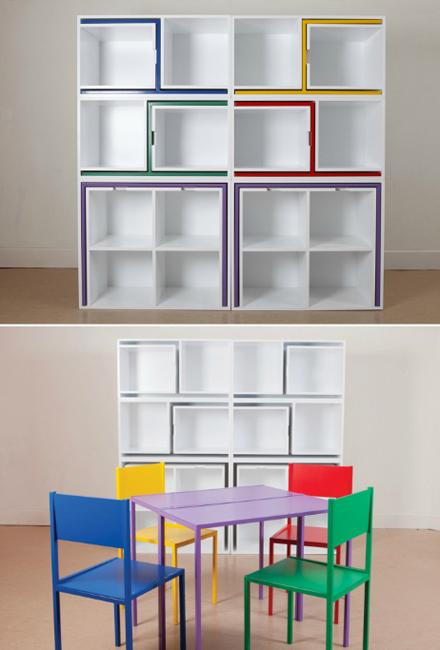 Table, chairs and modular shelving system, transformer furniture and space saving design
decorating small apartments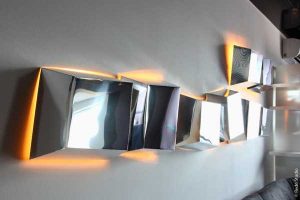 Decorating small apartments and homes with space saving furniture is fun. Contemporary furniture design offers attractive, practical and convenient solutions for room furniture in small rooms. Beds, cabinets, shelves and chairs for small spaces, and especially transformer furniture design ideas are great for decorating small apartments and homes.
Folding and stacking, rolling and transforming modern furniture pieces add comfort and contemporary vibe to modern homes. Space saving furniture is versatile and suitable for all large and small rooms, but transformer design ideas are especially great for decorating kids rooms and studio apartments for young singles and couples.
Id yo like transformer furniture design ideas and space saving solutions, consider new concepts in modern furniture design which make work better for decorating small apartments and homes. Transformer furniture design is contemporary and interesting, but traditional space saving furniture can be used for decorating small rooms also.
Creative transformer furniture design ideas for decorating small apartments and homes
Transformer design, modern furniture for small spaces
Space saving furniture design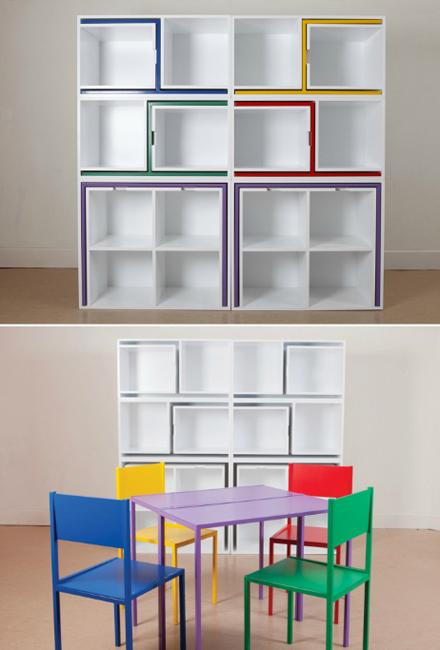 A space saving table which comes complete with hideaway chairs, or a bed that can be transformed in a modern sofa are designed to maximize small spaces and create beautiful, comfortable and stylish contemporary homes.
These drop-leaf table designs, folding beds, transformer furniture design and modern modular furniture are fabulous alternatives to traditional home furnishings. Some furniture design ideas are new and innovative, other contemporary furniture designs just reinvent ideas that have been around for many years.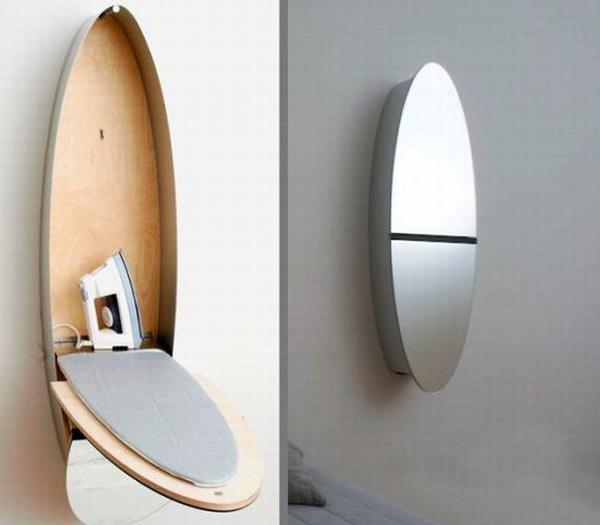 Transformer furniture design is perfect for decorating kids rooms. The contemporary design, bright colors, new materials and interesting details make the space saving furniture for kids and teens look bright and unusual, and help create truly unique living spaces to play, to grow and to feel happy.
Transformer design ideas, space saving furniture for small rooms
Modern sofa blending transformer ideas into space saving furniture design
Kids bedroom furniture, stylish space saving furniture design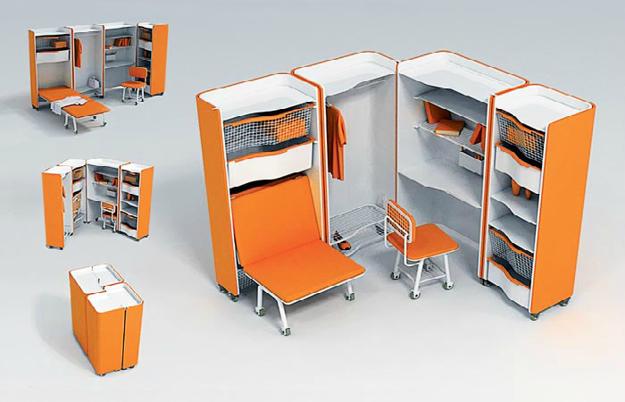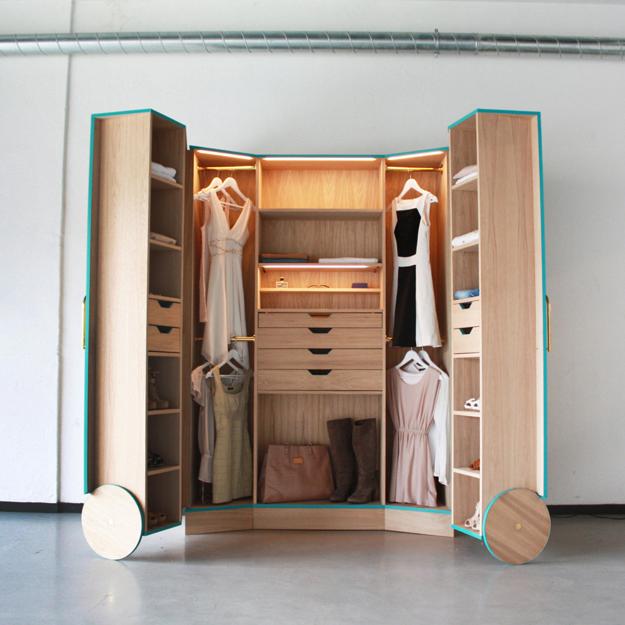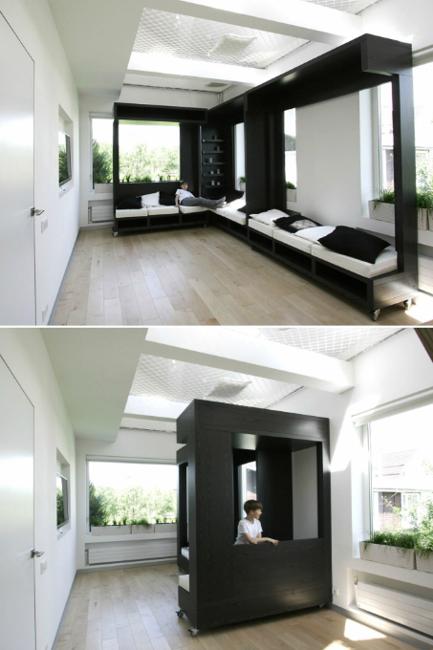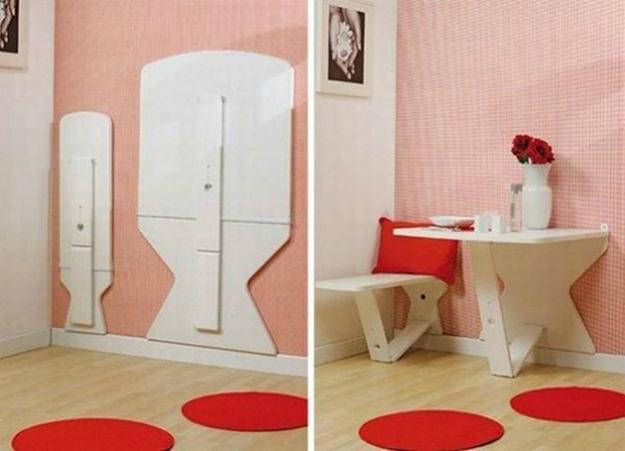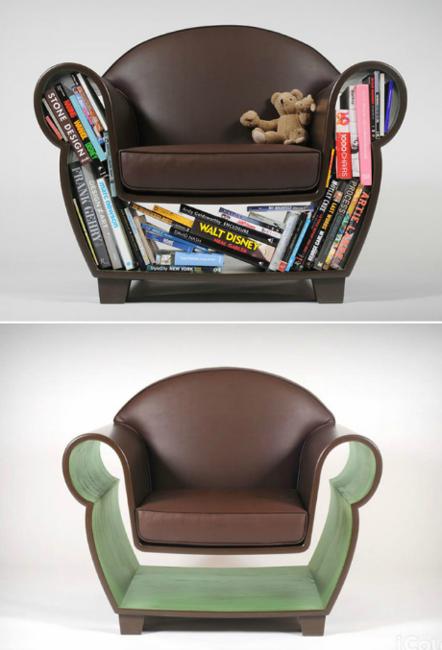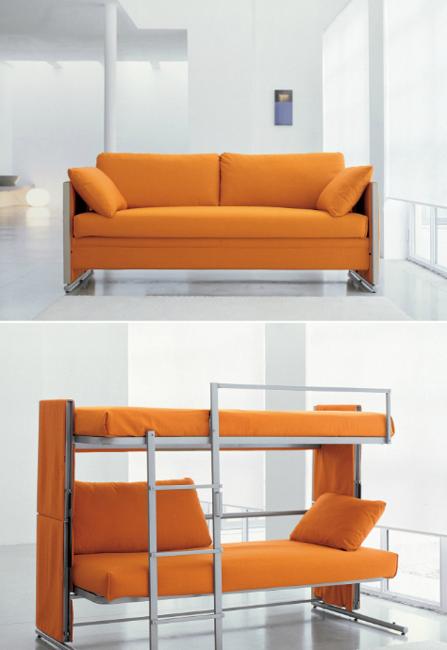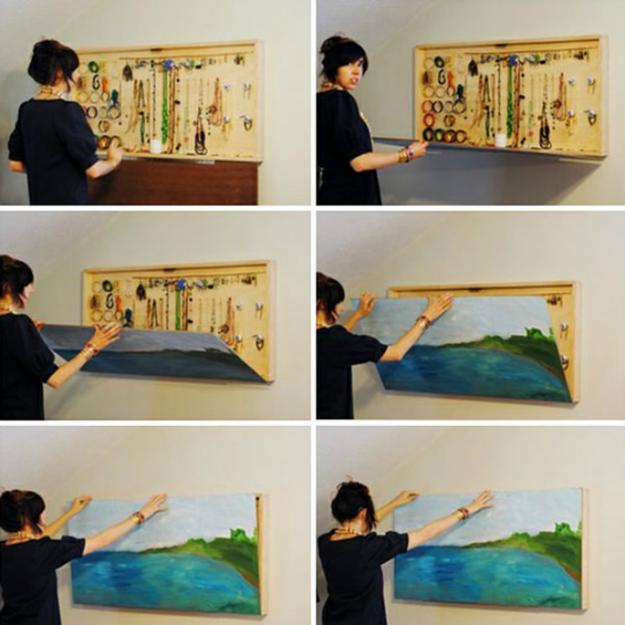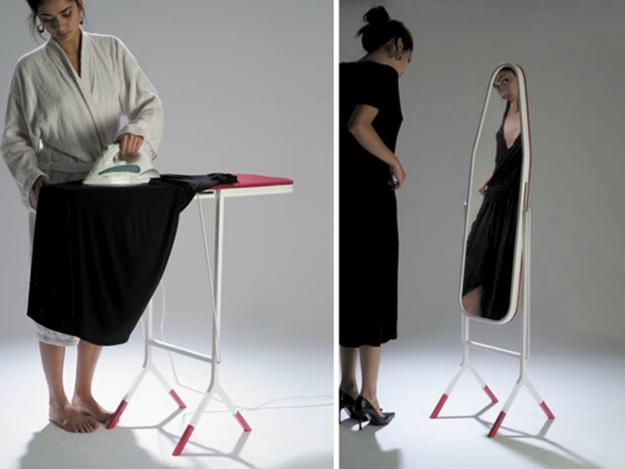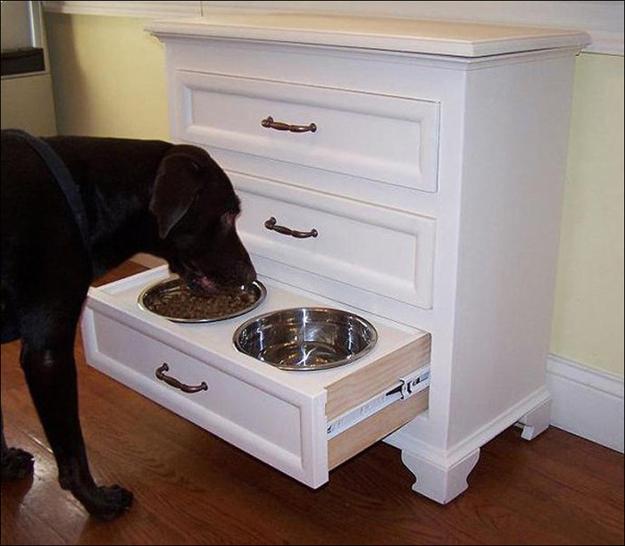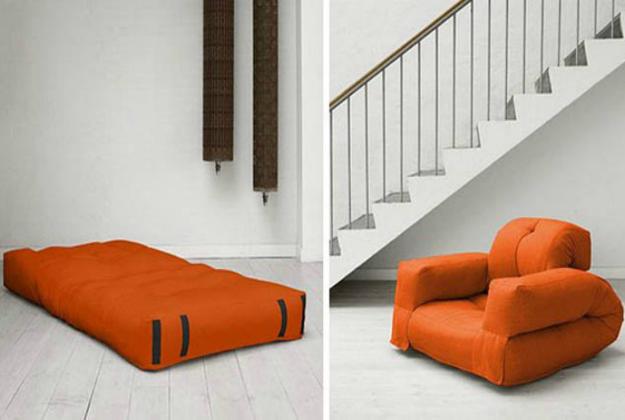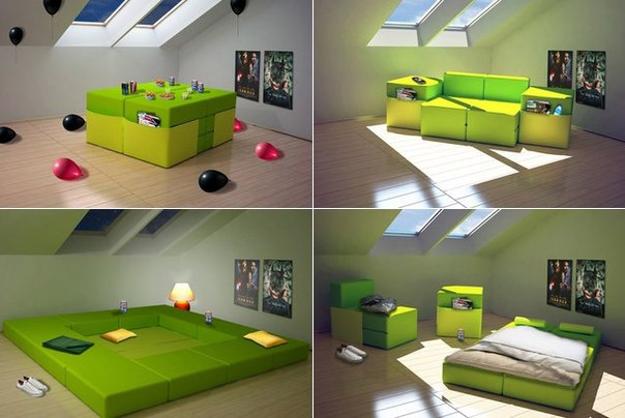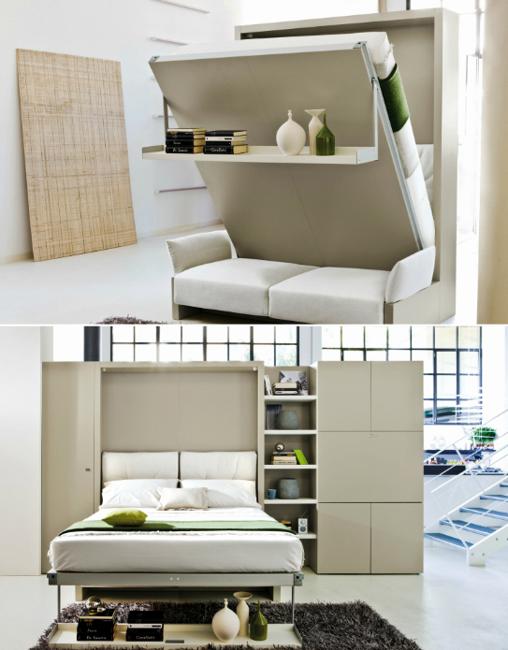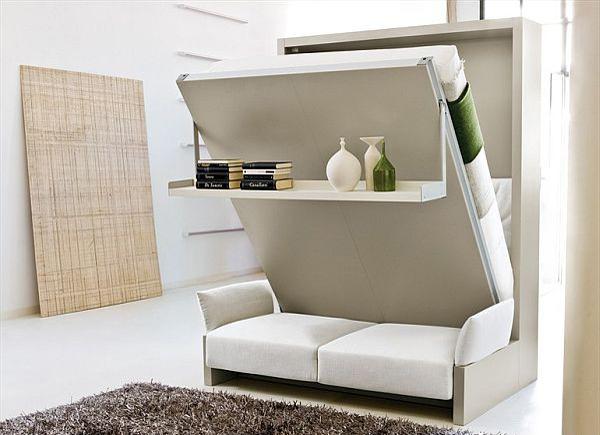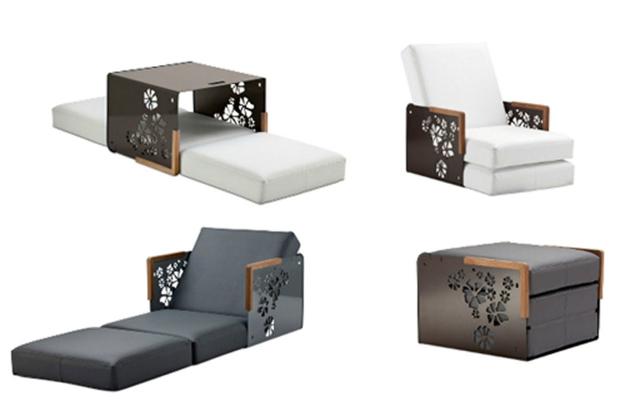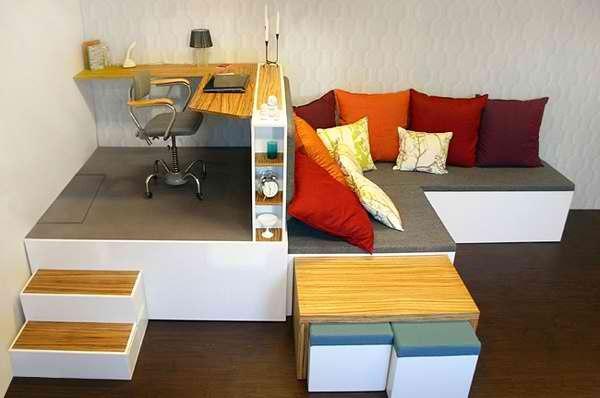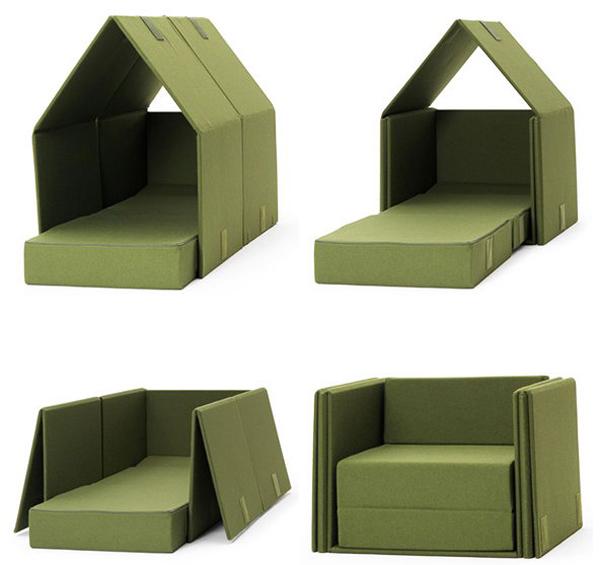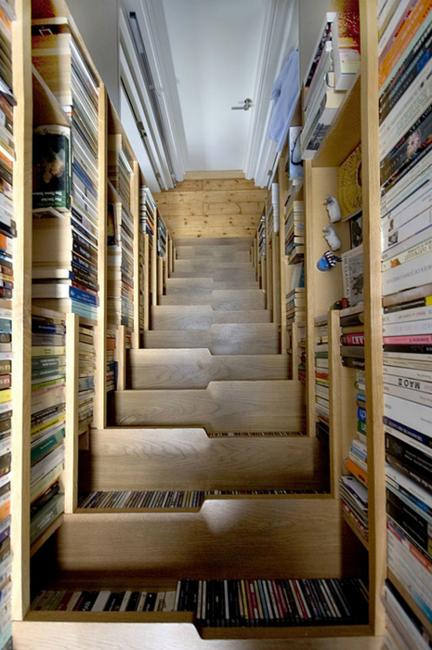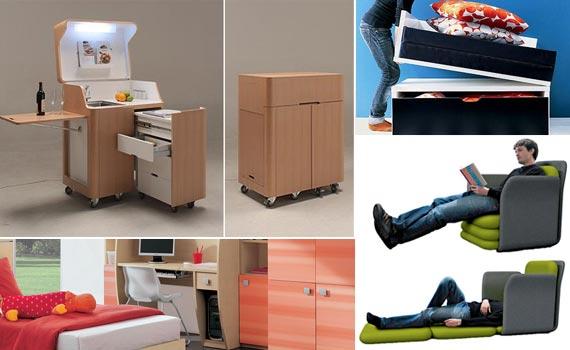 It is possible to find enough space for a small bedroom even in a tiny apartment or home. Here are smart...
and enjoy free articles sent to your inbox