25 Two Sided Modern Fireplaces Working as Beautiful Room Dividers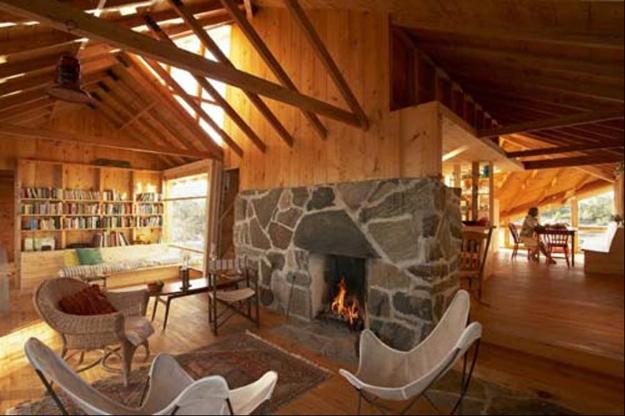 room dividers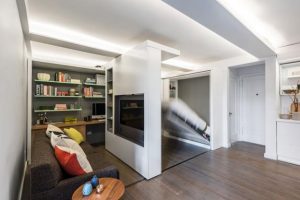 Two-sided modern fireplaces are beautiful and functional. Two-sided fireplace design ideas are impressive and spectacular. Modern fireplace design adds style and contemporary feel to home interiors, while heating rooms. Two-sided fireplaces can be used for creating functional zones in home interiors and outdoor living spaces. They make attractive room dividers.
Wood burning fireplaces got their popularity during the Victorian era. Today there are many various types of fireplace design. Modern fireplaces differ in construction materials and shapes, sizes and burning sources, but all fireplaces provide households a comfortable and stylish environment.
Modern fireplace design gets more advanced, allowing to produce truly amazing, gorgeous and  impressive designs for home decorating. Lushome presents a collection of stunning two-sided fireplaces which work as beautiful room dividers and unique home decorations.
10 gorgeous fireplace design ideas and interior decorating around a fireplace
20 modern living rooms with fireplaces and family friendly decor
Two-sided fireplace design ideas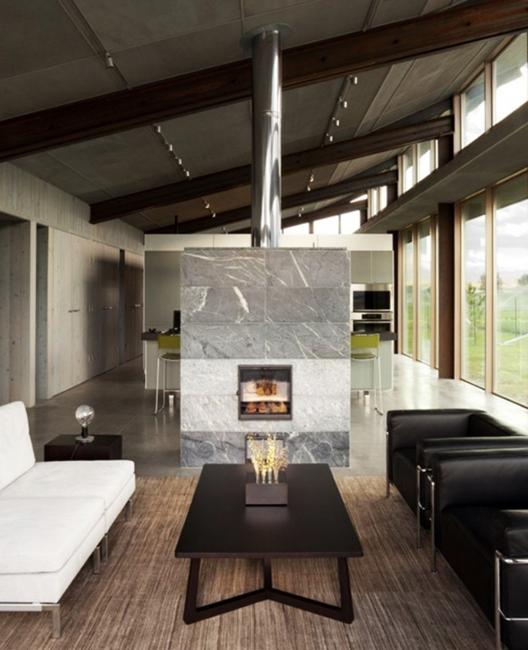 Two-sided fireplaces are versatile and great additions to spacious rooms. Two sided modern fireplaces have capacity to give your mind the peace and bring restful warmth into your living spaces. To sided modern fireplace design is an excellent tool of creating functional zones and improve home interiors with these beautiful room dividers.
Nowadays there are various types of two sided wood burning fireplaces available for different rooms. A conventional wood burning fireplace design is the most popular. Clean burning and EPA endorsed fireplaces are more technologically advanced fireplace design ideas that allow to decrease pollution.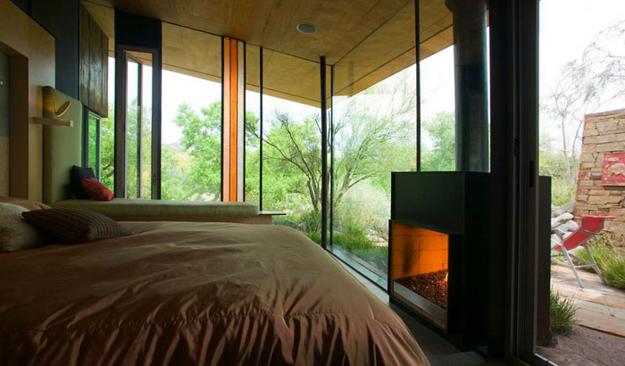 Two-sided appliances are modern fireplaces that are not only spectacular, but providing warmth and comfort to your rooms. These home appliances are energy efficient and affordable. Modern fireplaces are eco friendlier and help improve winter air quality in homes.
Modern homes with beautiful fireplaces
30 multifunctional and modern living room design with TVs and fireplaces
Two-sided fireplace design is created to be used in adjacent living spaces. Two sided modern fireplaces can heat and beautify two rooms simultaneously. Two-sided fireplaces are very attractive, unusual and functional room dividers.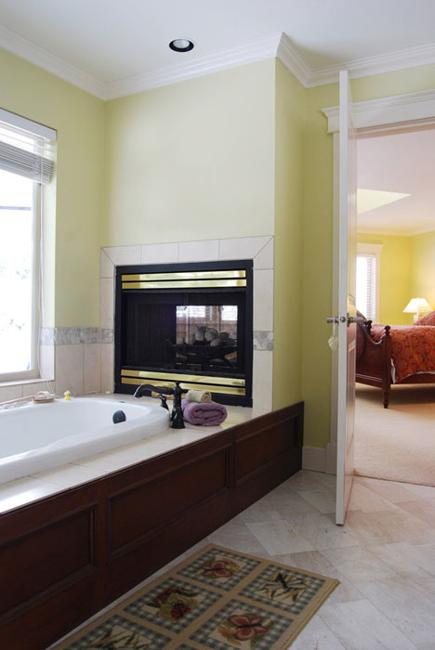 Double-faced fireplaces can look traditional or can feature contemporary design and materials. Double faced modern fireplaces are fabulous additions to any dwellings and spectacular room dividers that add beautiful centerpieces for interior decorating. Modern fireplace design is about efficiency and unique appearance. Double-faced fireplace design is amazing for interior decorating.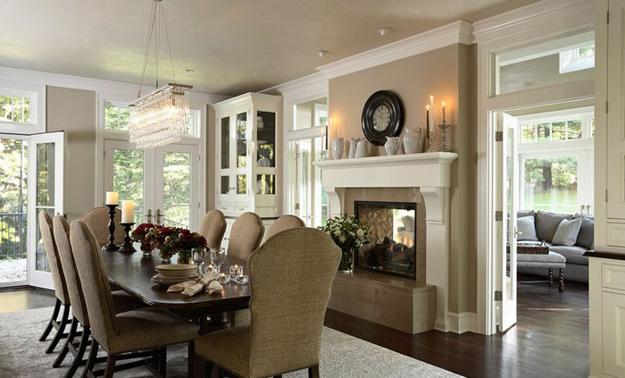 Whether you prefer to join two rooms together to heat them at the same time or adjacently or you want to add unique room dividers to your spacious rooms, contemporary and traditional two-sided fireplace design ideas allow to select the best fireplace design for your home and achieve your tasks while creating warm and beautiful living spaces.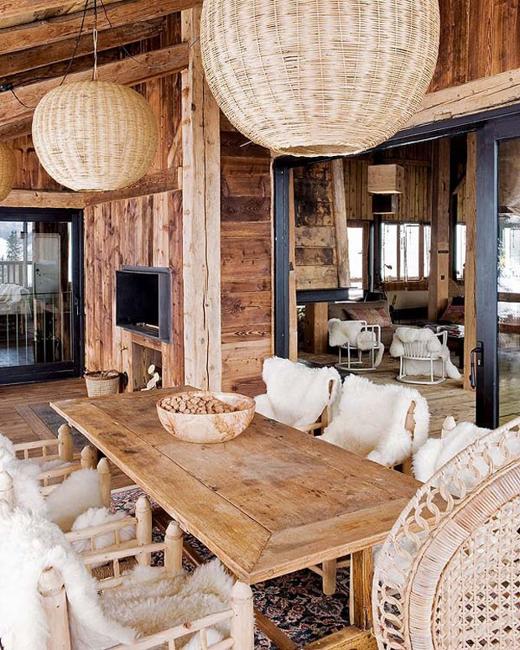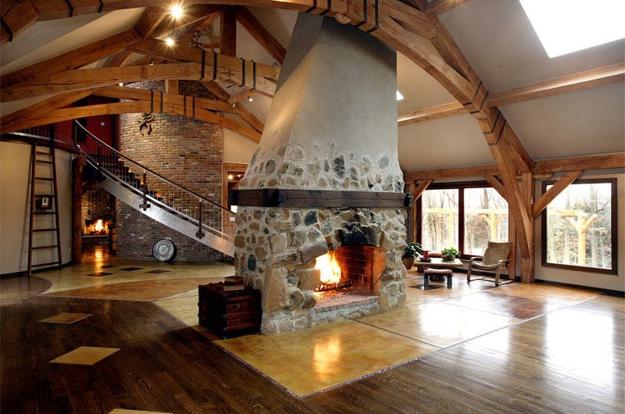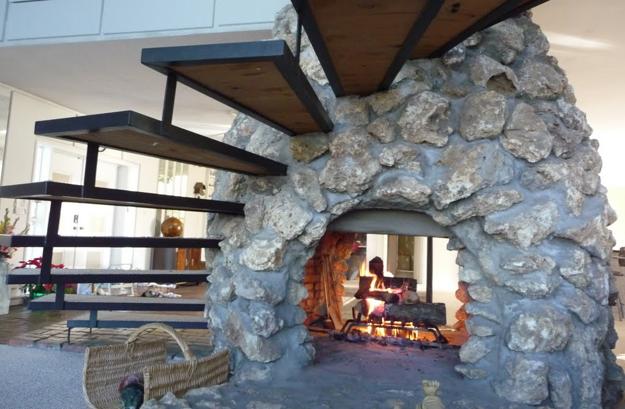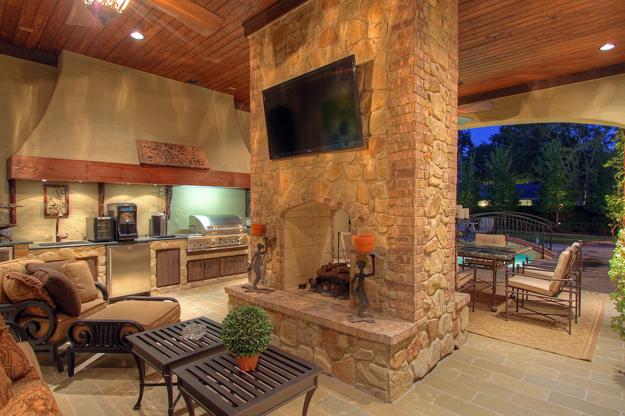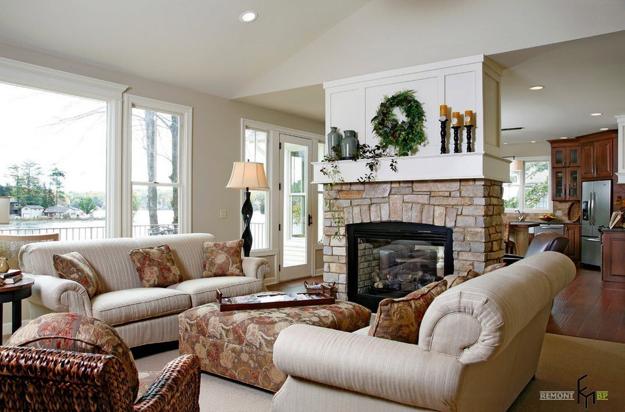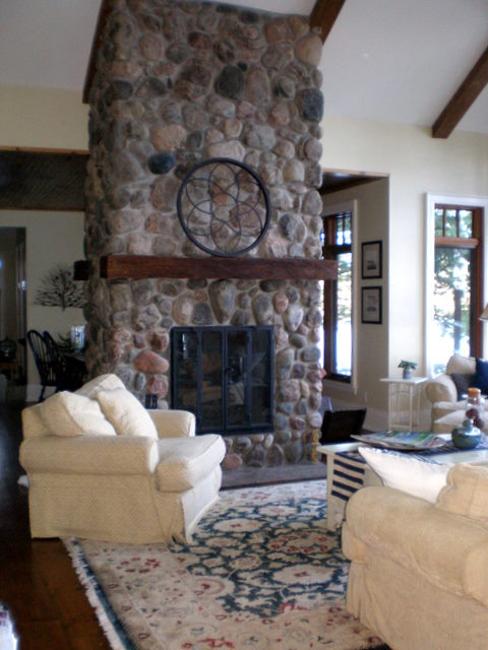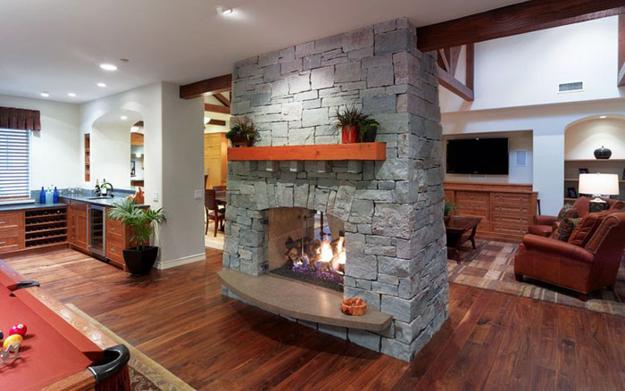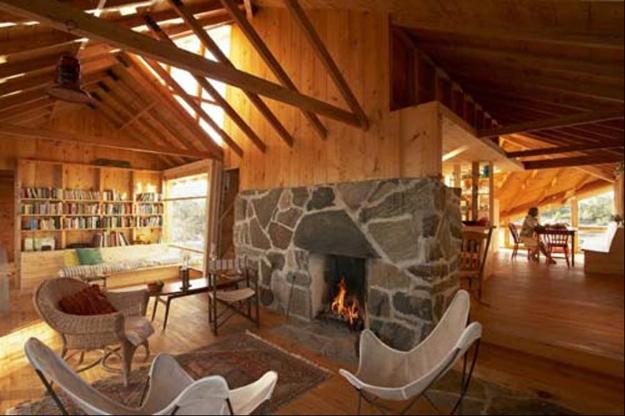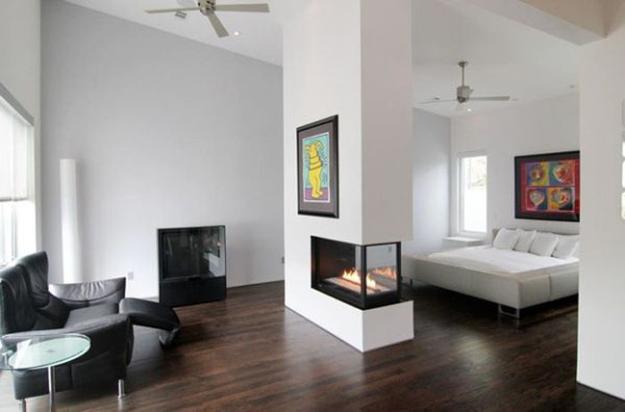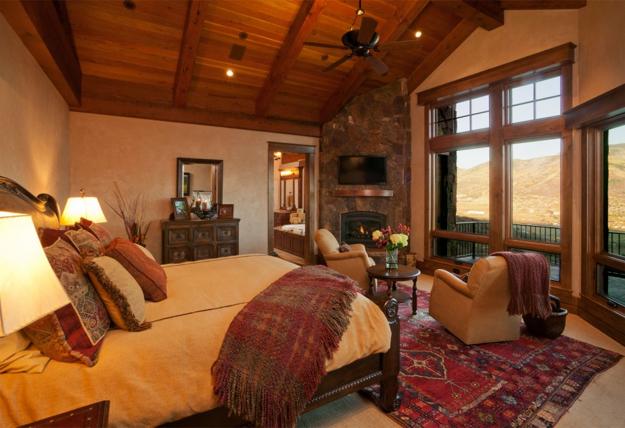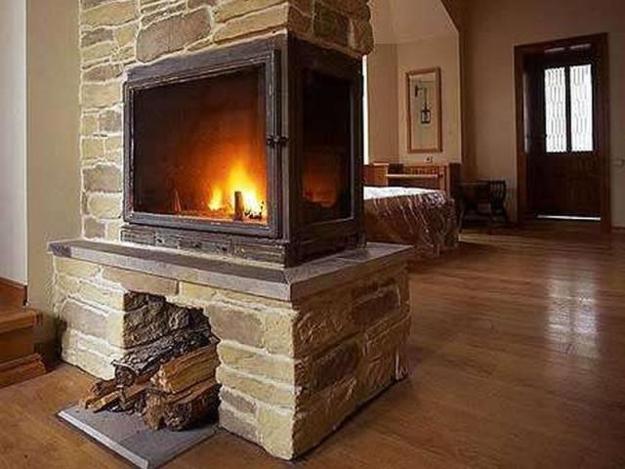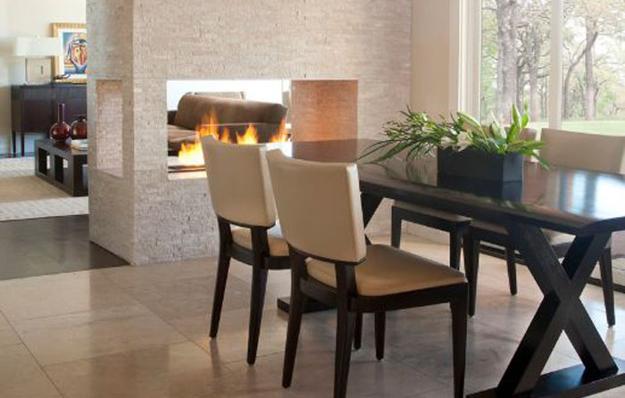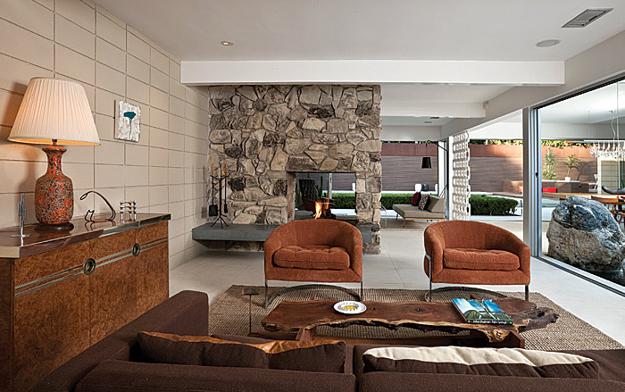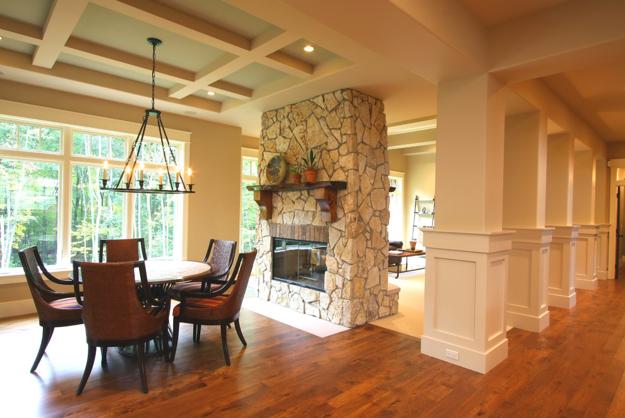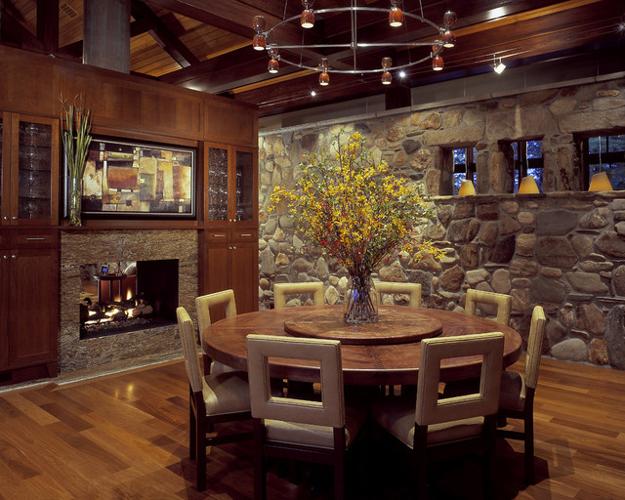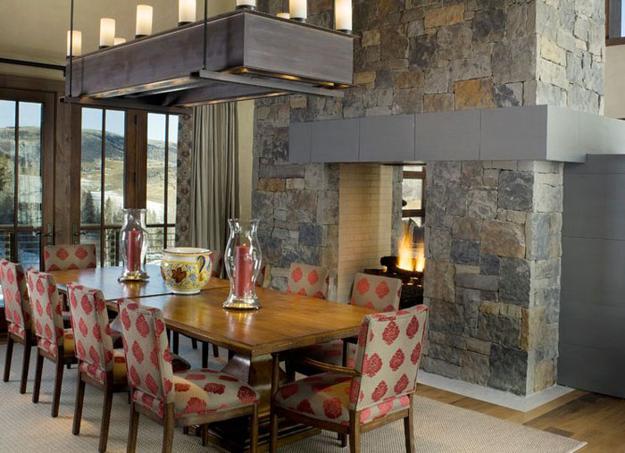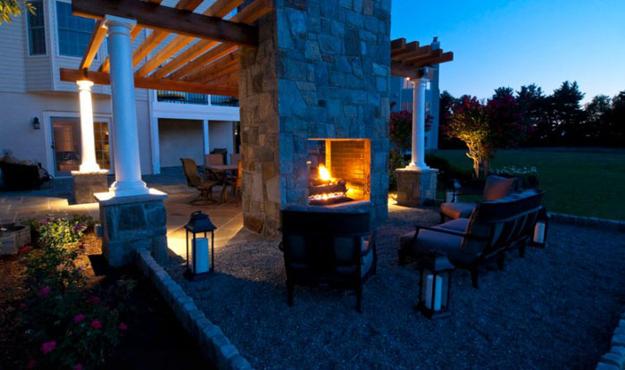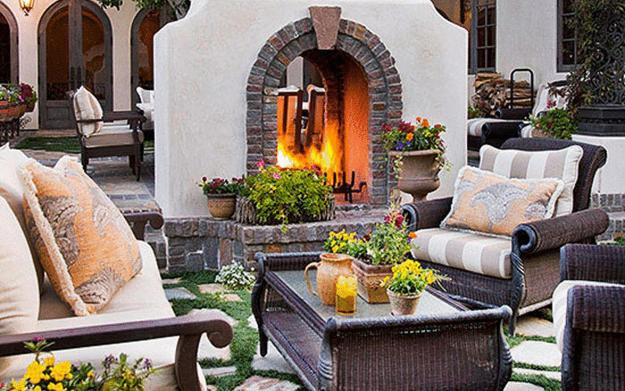 A house without a roof is in California. The house design is envisioned by Craig Steely Architecture and provides beautiful outdoor...
and enjoy free articles sent to your inbox