22 Miniature Garden Design Ideas to Enjoy Natural Beauty in City Homes and Small Outdoor Rooms

Decorating Ideas

Plants and Flowers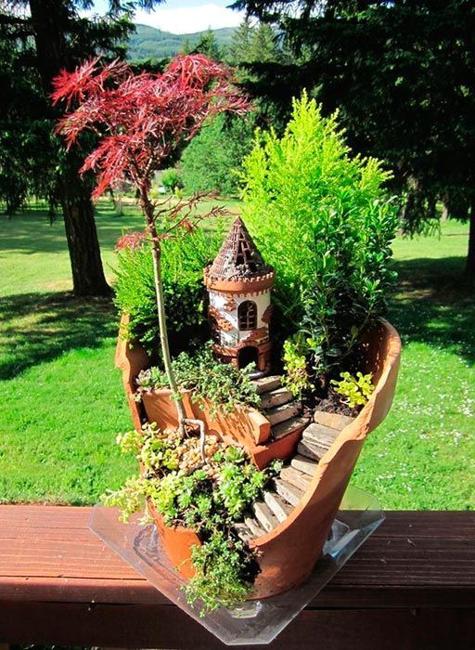 plants for house and yard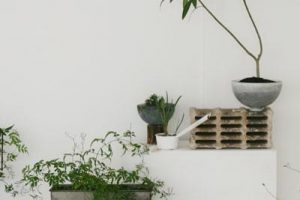 Miniature garden design is one of the latest trends in decorating small spaces. If you live in a small apartment or have a small balcony or open deck in your small home, then miniature garden design ideas are the perfect solutions for decorating your outdoor rooms or home interiors. If you like fairy tale like mini garden designs, then you will appreciate these creative garden design ideas also.
Lushome shares a collection of beautiful mini gardens created in pots which can be placed into baskets, larger containers or wooden window boxes to add mysterious fairy tale accents to any home decorating. When you live in a tall building in a city, you can bring a piece of nature inside your home by designing these beautiful miniature gardens even if you do not possess any land.
A small pot is all you need to cultivate your favorite small plants, decorating your outdoor rooms and home interiors in this creative, eco friendly and modern style. You can have the pleasures of gardening if you are creative, resourceful and inspired by these beautiful miniature garden design ideas that help connect urban homes with the nature. Baskets and wooden window boxes, plastic containers and large ceramic pots can be turned into spectacular, playful and mysterious miniature gardens in your contemporary and high-rise residence or on your small balcony.
Green home decor miniatures, modern tables and Green accessories
33 miniature garden designs, fairy gardens defining new trends in container gardening
Miniature garden design ideas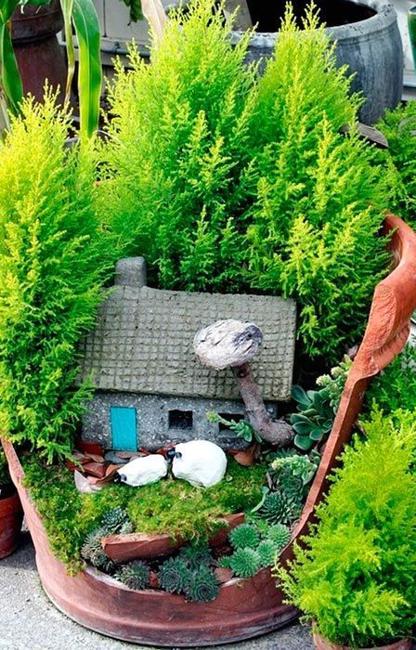 Miniature gardens can be used to spice up backyard landscaping and front lawns, patio designs and open decks. Miniature gardens in ceramic pots, wooden boxes or wicker baskets are a great alternative to city dwellers to create unique and personal garden design.
Miniature garden designs are versatile and charming, suitable for most people living in a countryside or urban residences, large homes with huge backyards and tiny apartments with a balcony.  Open decks, patios, terraces, pool areas or balcony designs benefit from miniature gardens, adding the unique creations to outdoor rooms.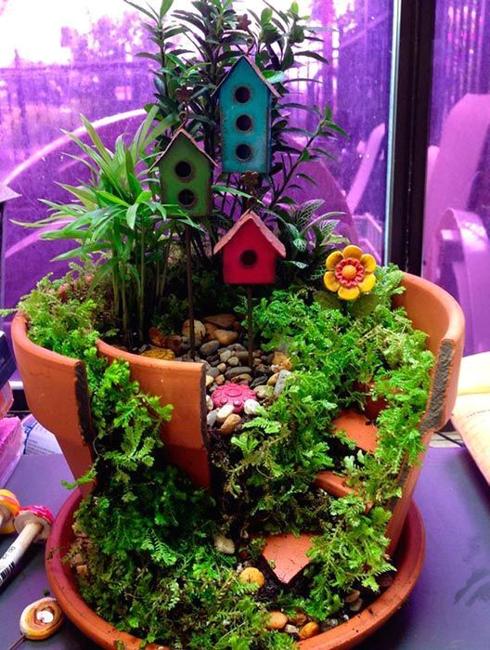 Ceramic pots, wooden window boxes and baskets work best for creative gardeners, but anyone who lives in a city building will be given the fantastic opportunity to experiment and create miniature garden masterpieces.
Modern tables with miniature gardens and grass
30 miniature garden design recycling wood pallets
Small garden designs look beautiful in outdoor rooms and home interiors, and can decorate walls, windows, coffee tables or give amazing look to floor decor.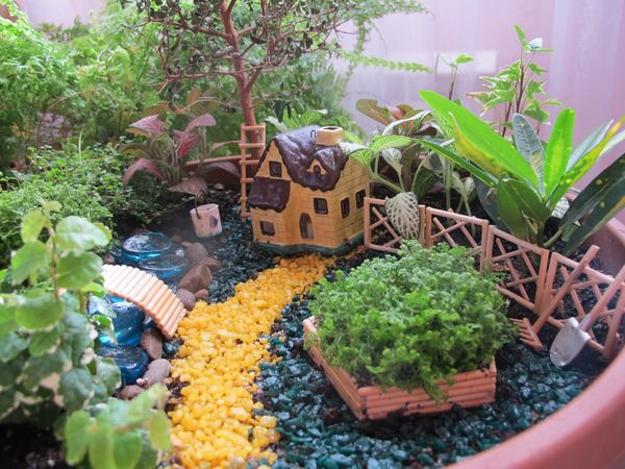 If you have a small home with a tiny backyard or live in a city, you can put a few pots or wooden boxes inside or outside your bedroom or living room areas, or decorate a balcony or a small porch and bring more joy, fresh scent and blooming look into your home decorating, especially by planting your favorite edible herbs or flowering plants.
Rock painting ideas, little houses for miniature garden designs
Small garden design ideas for potholes and cracks, artful landscaping ideas
If you love cooking, you can grow edible herbs on a window box near your kitchen. Freshly-handpicked right before cooking, the herbs give your dish a nice smell and mouth-watering taste while decorating your miniature garden.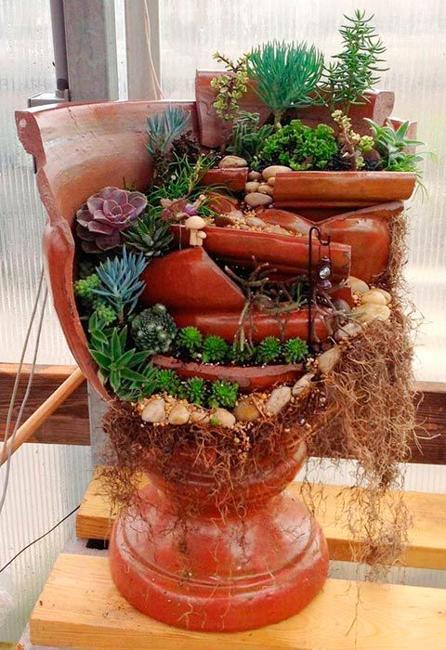 Cedar window boxes and terracotta pots are the best choices for eco friendly, nostalgic and stylish home decorating. They come in variety of sizes, colors and styles. These gardening containers are easy to use for gardening and growing healthy plants in miniature gardens that improve any home decorating.
Miniature Japanese garden designs to Feng Shui homes and yard landscaping
Colorful miniature planters to add creative small garden design to your bike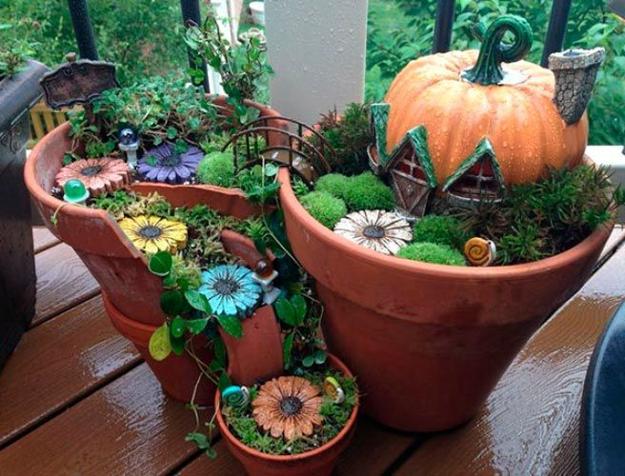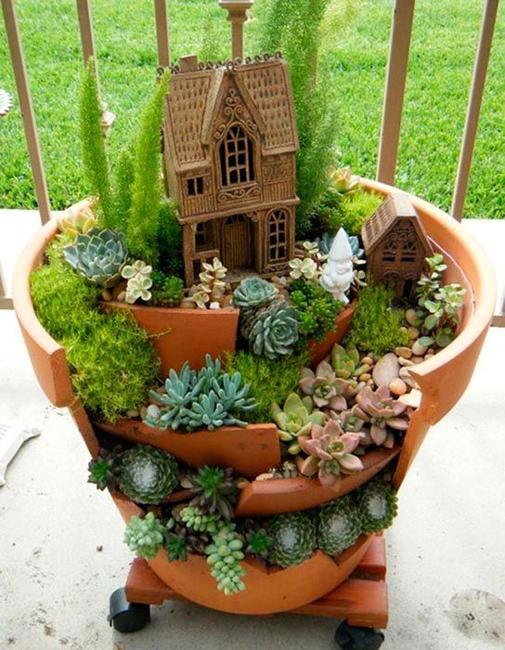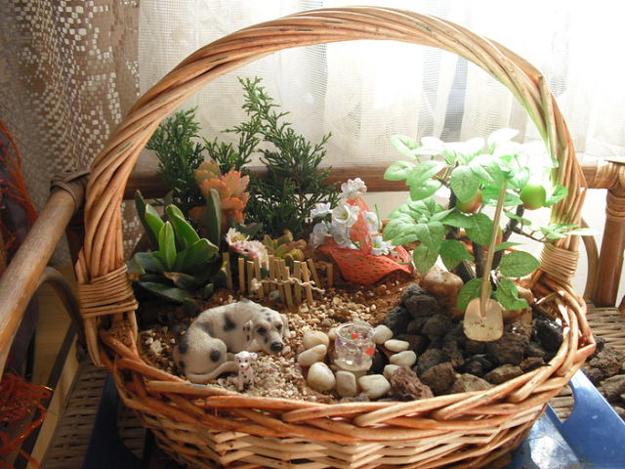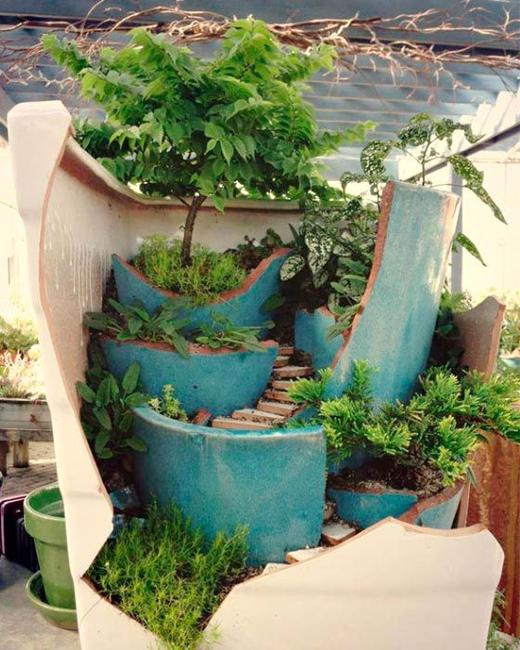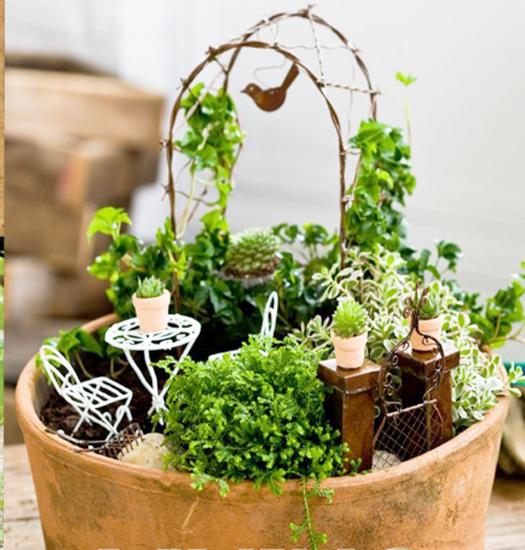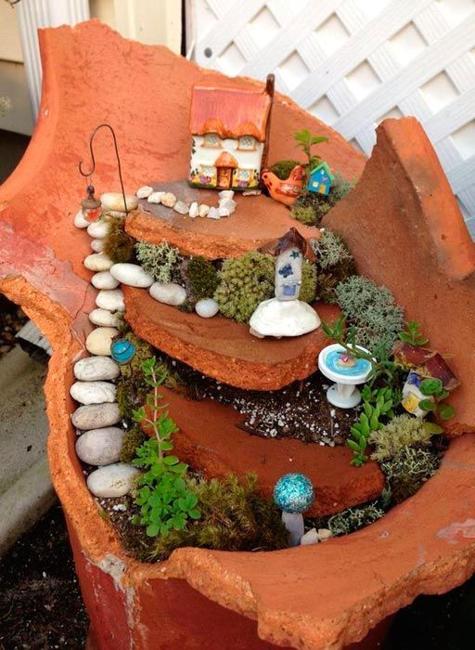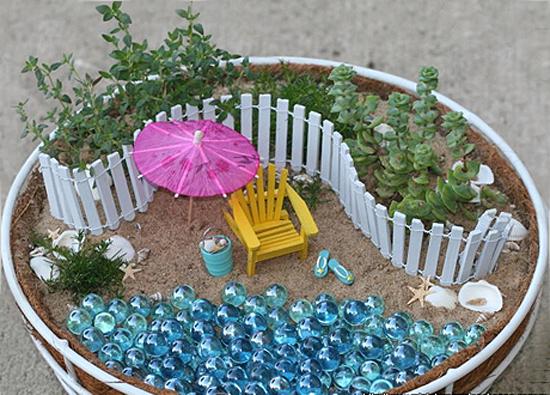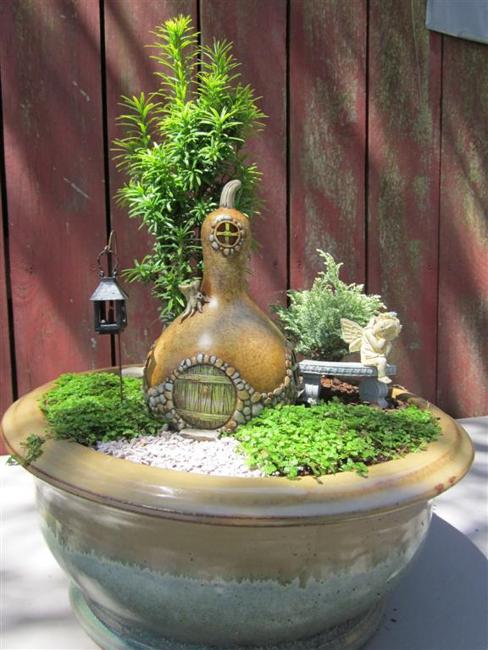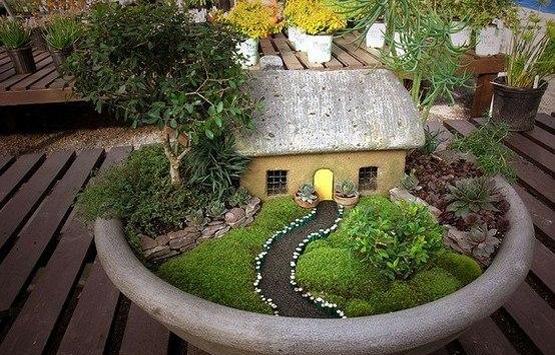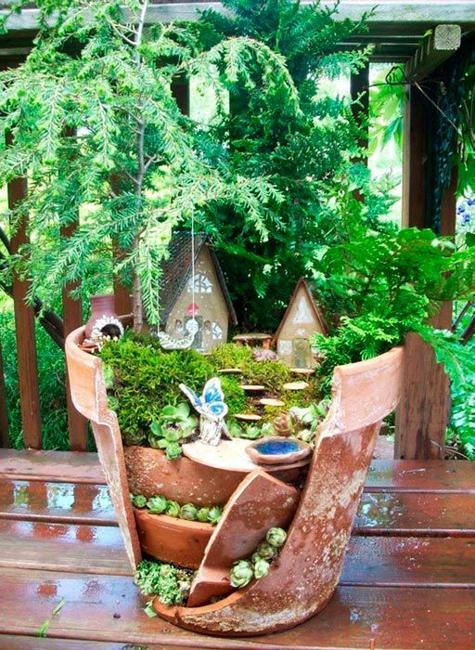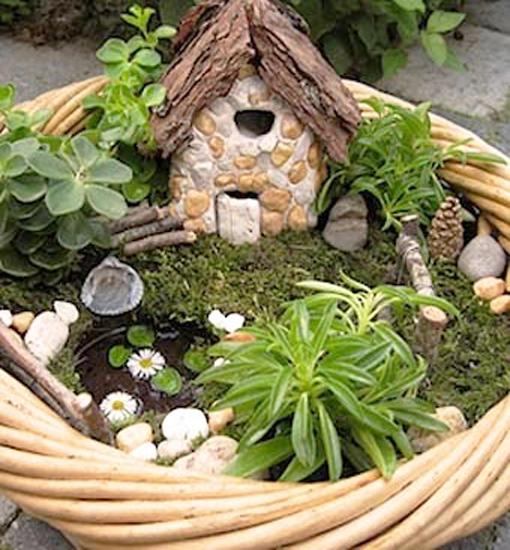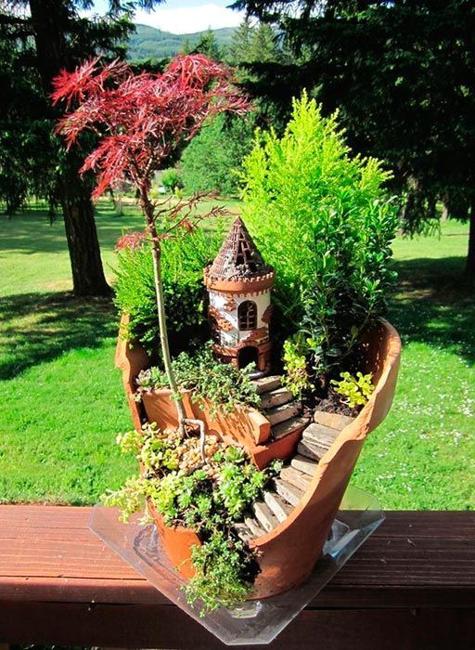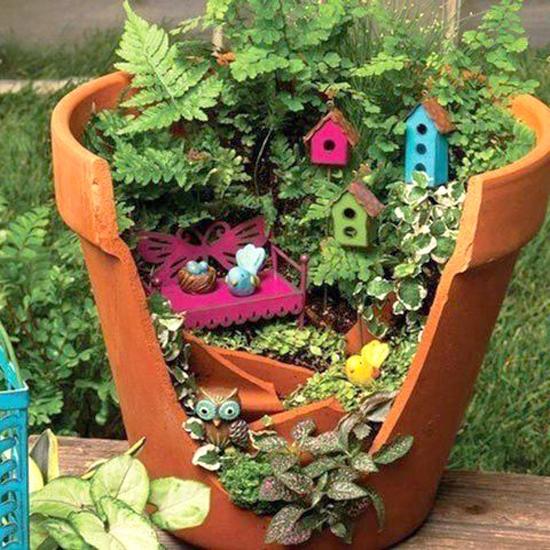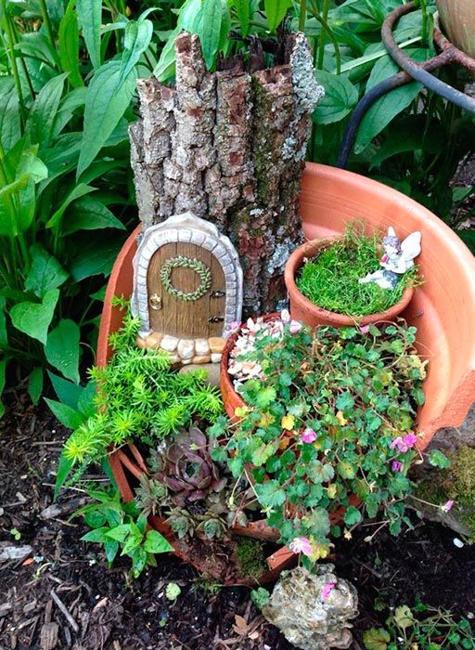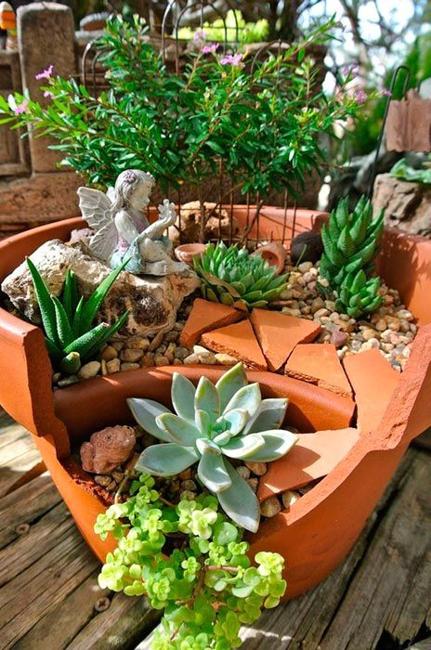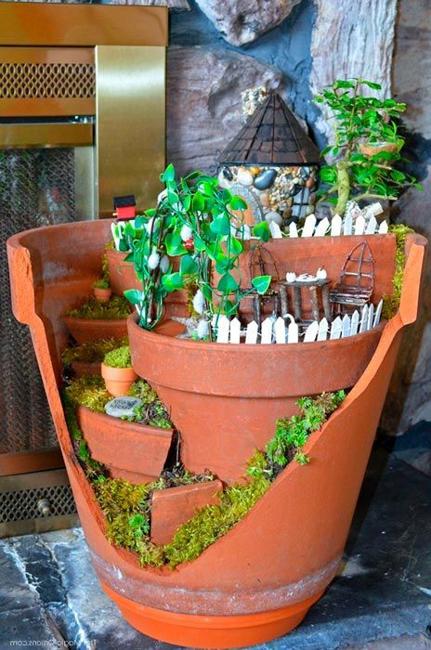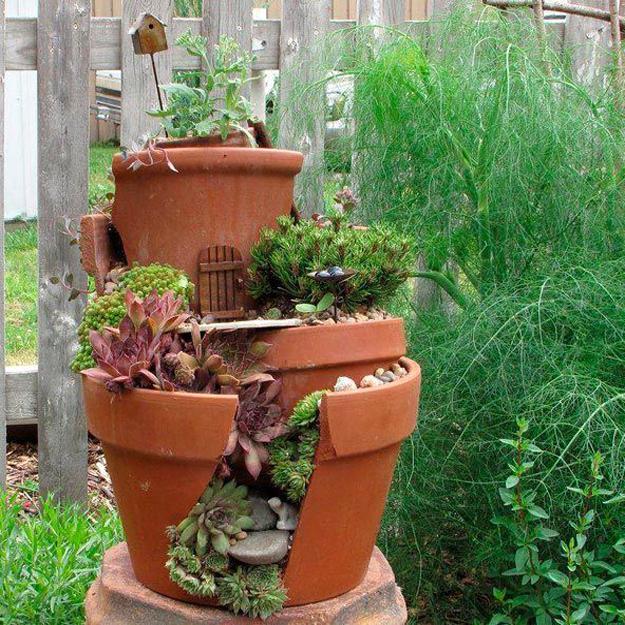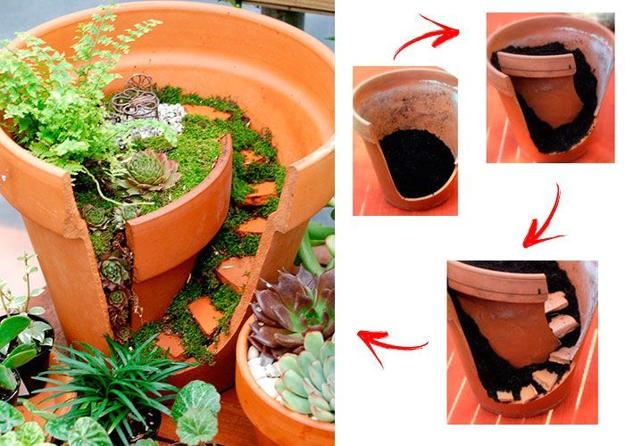 It is possible to find enough space for a small bedroom even in a tiny apartment or home. Here are smart...
and enjoy free articles sent to your inbox