20 Natural Halloween and Thanksgiving Table Centerpiece Ideas
Decorating Ideas

Holiday Decor

Plants and Flowers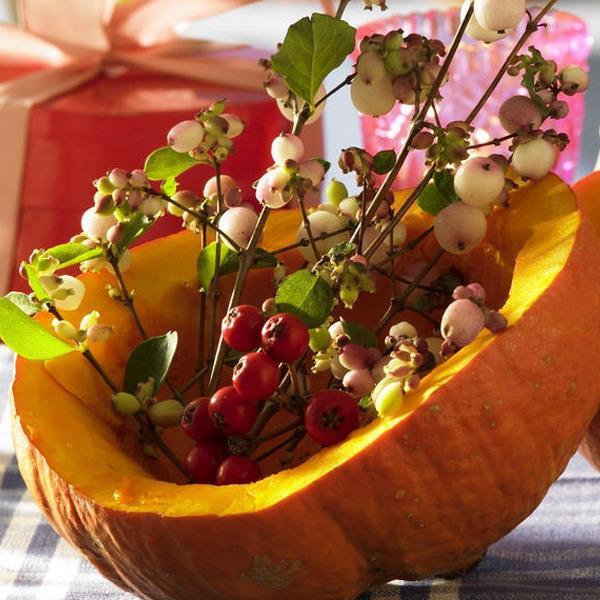 Halloween decorating ideas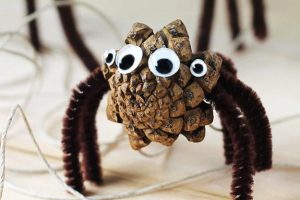 Natural Thanksgiving table centerpieces are not only spectacular, but bot both dramatic and creative. Using pumpkins and gourds as vases for your floral arrangements, adding fruits and vegetables, lace and burlap, fall leaves, small plants and fall flowers in bright colors are modern ideas for Halloween or Thanksgiving decorating.
Table decoration for the traditional Thanksgiving dinner with a turkey can be enhanced by adding natural table centerpieces that bring an eco style into your homes and create the warm atmosphere with rustic and earthy tones of the gorgeous fall season.
Bright white, yellow, orange and red colors look fantastic with soft brown color shades, greens and deep purple colors, adding stunning color combinations to Halloween and Thanksgiving table centerpiece ideas. Your floral arrangements or pumpkin and gourd centerpieces do not have to follow the traditional fall themes and be unusual, contemporary and unique.
Pumpkin floral centerpiece ideas, fall table decorations
25 fall flower arrangements enhancing the spirit of Thanksgiving table decorating
Halloween and Thanksgiving table centerpieces with fall flowers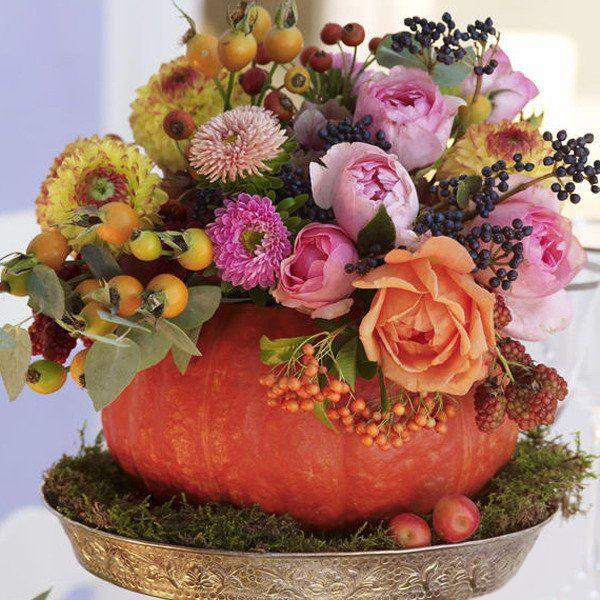 Your Thanksgiving table centerpiece ideas can be different, adding bold splashes of color, texture and surprising details to any of your floral arrangements or table decorations. Here is a collection of a few unique and easy Thanksgiving centerpieces for fall celebrations and table decoration in simple and elegant eco style.
Using pumpkins as wonderful containers and creating interesting vases for your floral arrangements make these colorful,  festive and charming floral Thanksgiving centerpiece ideas very attractive and versatile, suitable for any table decoration or interior decorating style.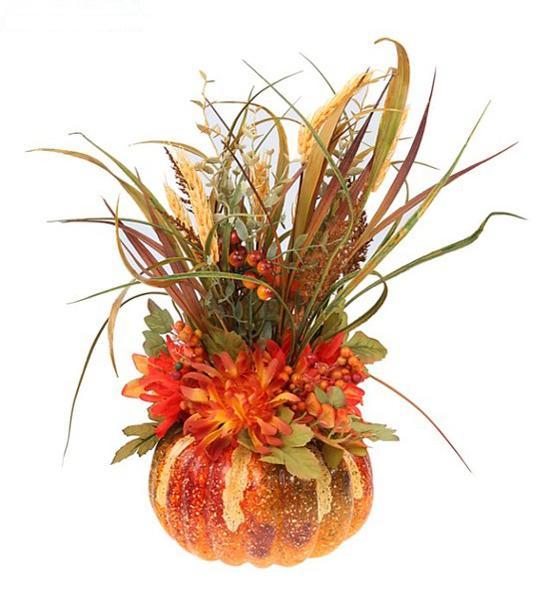 The warm glow of bright floral arrangements and beautiful shapes of pumpkins or gourds create an inviting atmosphere throughout your rooms.
15 fall decorating ideas, Thanksgiving table decorations and centerpieces with berries
22 fall crafts, table decorations and centerpiece ideas beautified with acorns
Pumpkins and gourds Thanksgiving table centerpiece ideas are excellent for designing pleasant and relaxing table decoration or striking displays that make a statement.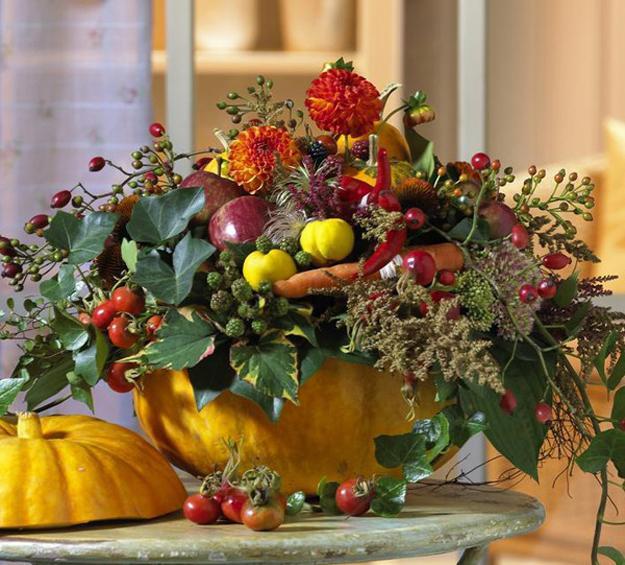 Natural, warm and colorful fall floral arrangements, pumpkin and gourd vases, combined with fall flowers, green plants, lace or burlap, fruits, vegetables or fall leaves look inviting and make a pleasant impression on your family and guests as the weather outside begins to turn cool.
Fall ideas for Thanksgiving decorating, fall leaves and candles centerpieces
22 colorful fall flower arrangements and autumn table centerpiece ideas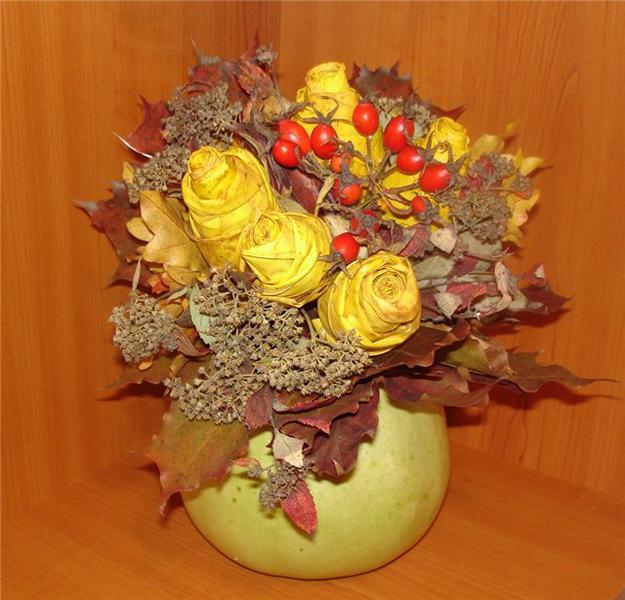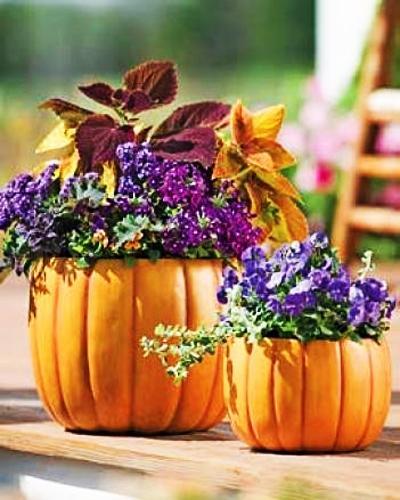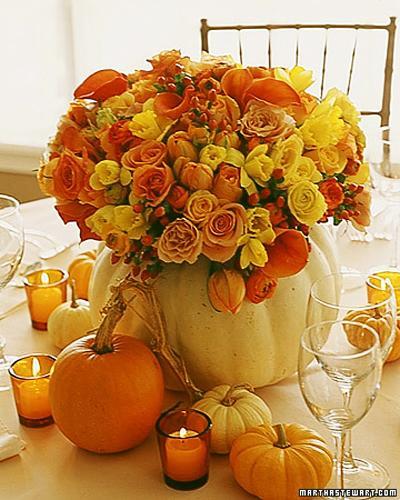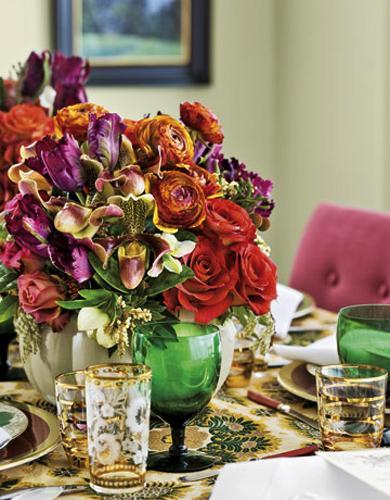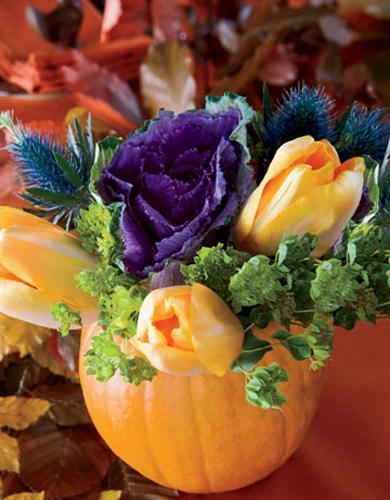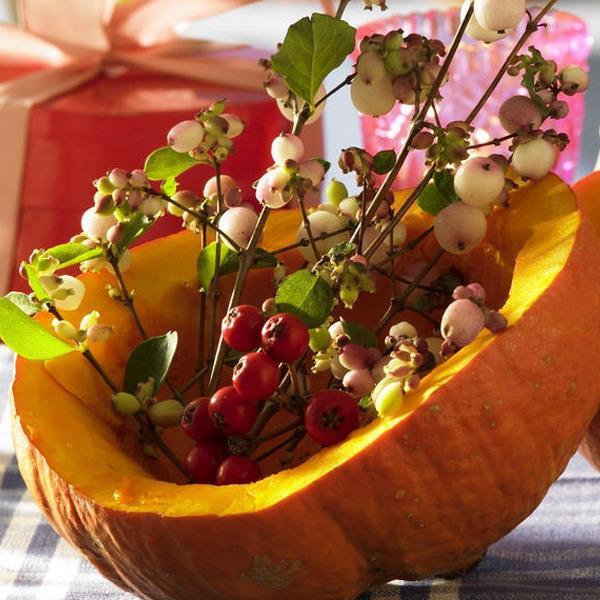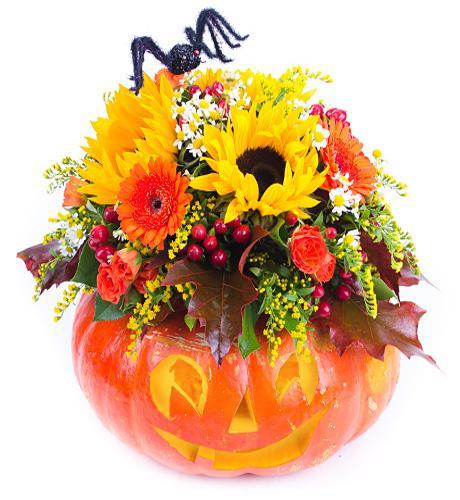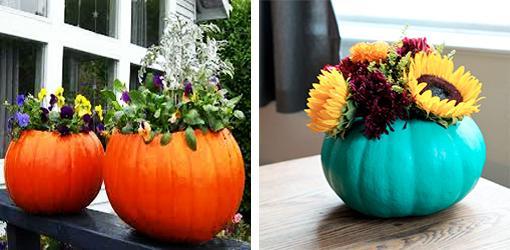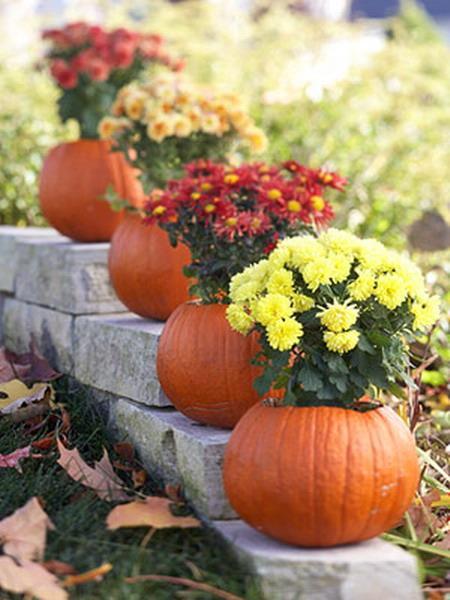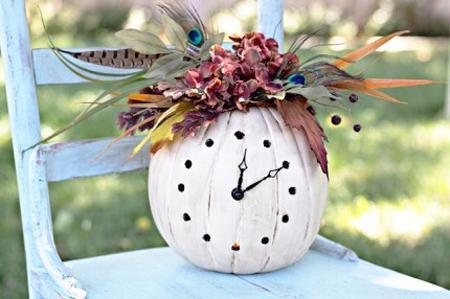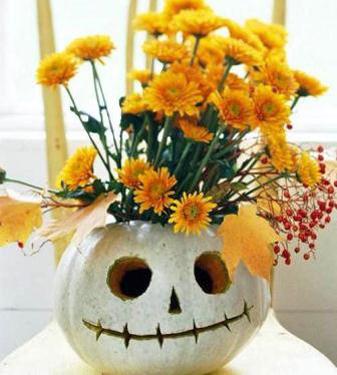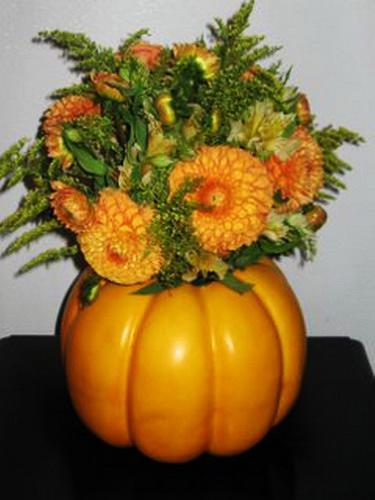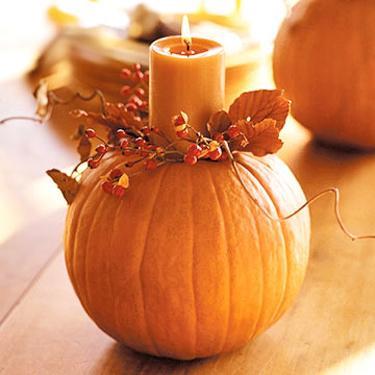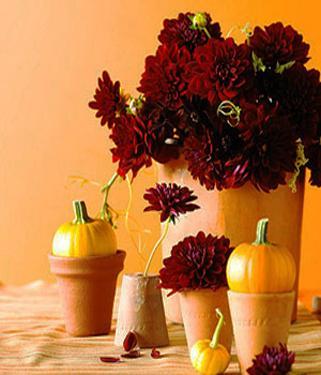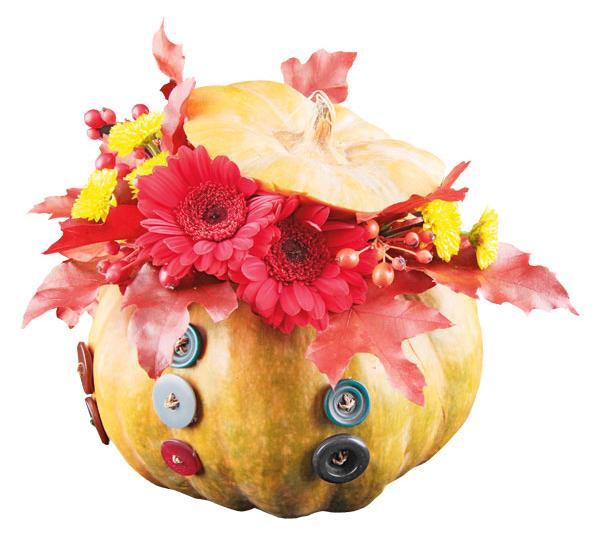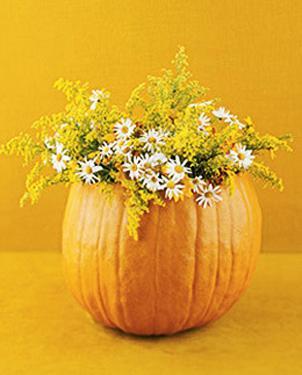 More from fall decorating ideas

Fall floral arrangements are perfect for Thanksgiving decorating. Fall flowers show off traditional hues and unexpected winks of pink, white, and...
and enjoy free articles sent to your inbox