Room Decorating Ideas and Table Centerpieces for Chinese New Year Party

Decorating Ideas

Feng Shui Home

Holiday Decor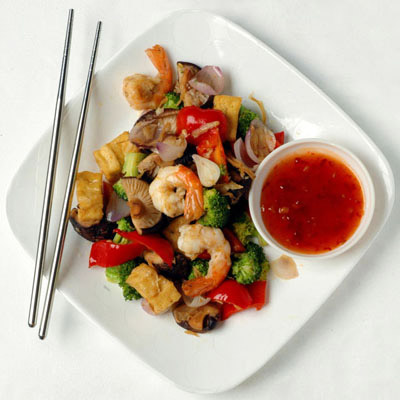 Chinese New Year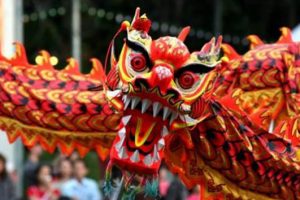 Room decorating for Chinese New Year party is simple and fun. Chinese New Year celebrations are about festive food, joy, golden and bright red colors. Chinese lanterns, symbols and tasty food are all you need for creating bright and welcoming dining room and living room decorating to enjoy another wonderful holiday in winter.
Making Chinese lanterns is simple craft projects. Also Chinese lanterns can be purchased and decorated with Chinese symbols or flowers. Hanging Chinese lanterns in a row on a curtains rod or across the dining room creates festive and bright atmosphere for Chinese feast.
Striking and bright red Chinese lanterns can be made of yarn and fabric stripes. You will need balloons, red yarn or fabrics and a glue. Handmade Chinese lanterns in bright red color are spectacular and perfect for walls and ceiling decorating for informal and festive Chinese New Year party.
Simple room decorating ideas for Chinese New Year party
Wine bottle cover, party table centerpiece idea
Feng Shui home, preparing for Chinese New Year celebrations
The dragon year, Feng Shui colors for Chinese New Year celebrations
Chinese fans, embroidered pillows, dishes with Chinese motifs, wind chimes and mini fountains are great for Chinese New Year party decor.
2012 is the Year of the Black Water Dragon, so Chinese symbols, paintings and photographs with water and floating images, that represent Water element in Feng Shui are excellent for dining or living room decorating for lunar New Year celebration.
Easy to make Chinese lanterns, Chinese New Year crafts
Interior decorating in deep blue, azure, bright blue, green, dark and light turquoise and red colors, combined with black, silver or golden decorations are great for festive party decor.
Wall panel or painting with Chinese dragon are beautiful and meaningful room decorating ideas also. You can create a simple picture of Chinese Dragon on a piece of paper, print from internet or paint and use it for room decorating, adding an exotic flavor to your Asian party decor.
Dragon figurine makes an excellent table centerpiece, and dragon garlands helps attractively decorate dining room and living room interiors in Chinese style.
Write Chinese symbols, characters that means happiness, health, wealth, good luck, on few pieces of paper paper and pin paper pieces to curtains and walls.
Making Chinese lanterns for lunar new year celebration
Lunar new year celebration and Asian decorations
A money tree is another beautiful table centerpiece idea for Chinese New Year table party, that will attract wealth and health to your home.
Lunar new year celebration, making room decorations with Chinese symbols
Red and golden decorations, a glass vase, filled with candies, wrapped in silver and golden foil, and tangerines create gorgeous and bright table centerpieces, adding Asian accents and exotic charm to your dining room and living room decorating for Chinese New Year celebration.
More from room decorating

Throw pillows in various colors, designs, and patterns are one of the easiest ways to refresh your room design and inject...
and enjoy free articles sent to your inbox