20 Modern Wall Decoration Ideas to Reuse, Recycle and Upcycle in Style
---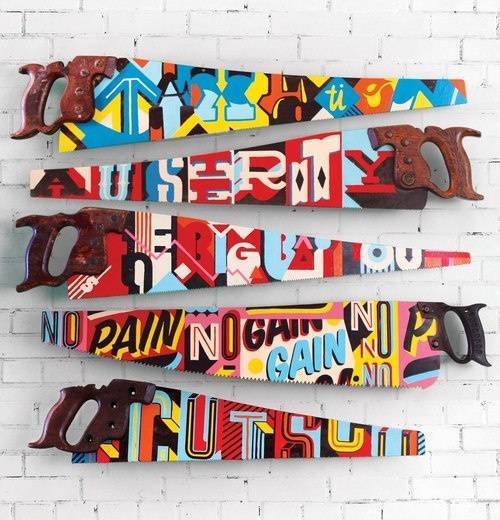 Colorful painting ideas for vintage hand saws, recycled crafts and art projects for modern wall decoration
Modern wall decoration ideas that reuse and recycle what you have for creating stunning accents are creative and exciting trends in decorating. Anything can be used for wall decorating, from old posts, prints and photographs to vintage building and repair tools, reclaimed wood pieces and baskets. Even moss in bright colors or a vintage saw adorned by colorful patterns make modern wall decorations that are unusual and unique.
Lushome collected a few modern wall decoration ideas that demonstrate how to reuse, recycle and upcycle items. People have environmental problems, and the use of recycled crafts and artworks is becoming very stylish and popular. Modern wall decoration ideas are eco friendly, inexpensive and original. Creative designs are intriguing used items, vintage objects and old pieces and turning them into new and different wall decorations.
Fresh, creative, inexpensive and modern ideas to reuse, recycle and upcycle for wall decorating is hot quest in modern interior design. Recycling old wallpaper and fabric pieces, reclaimed wood planks and metal objects, existing decor accessories and old furniture for wall decorations offers great opportunities to create new pieces and experiment with materials while personalizing modern interior design.
15 creative reuse and recycle ideas for modern interior decorating
Modern wall decoration ideas to reuse and recycle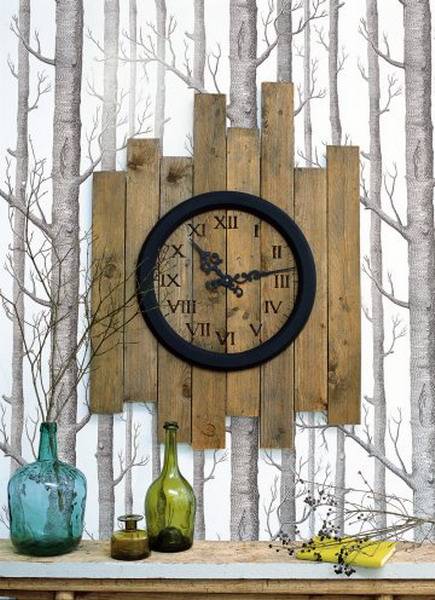 Wall decoration ideas that reuse and recycle are cheap, interesting and eco friendly. These new trends in decorating take diverse room furniture, decor accessories, antique items and useless things and let them shine. Reuse and recycle are wonderful modern trends in decorating that allow to transform basic pieces that do not have a lot of interest and change them into unique home decorations.
The latest trend in decorating go with the old slogan that less is more. Spacious interior design, minimal furniture and home decorations create airy rooms that can be personalized with recycled crafts and handmade details that reuse, recycle and upcycle old items.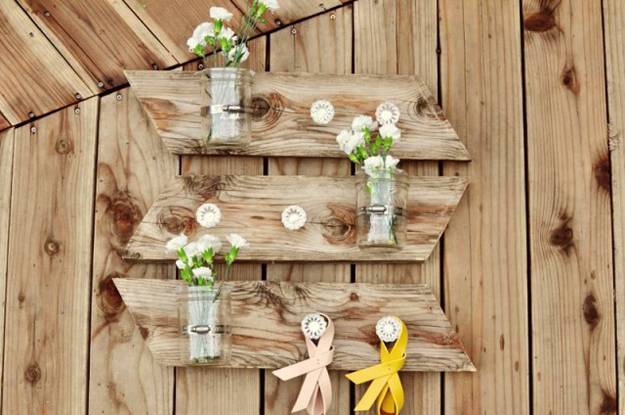 Bright colors, smart and creative ideas to reuse and recycle, surprising materials and designs make modern wall decorating look interesting and artistic, enhance interior design and make a statement.
Decorating empty walls with clutter, modern wall decoration ideas to reuse and recycle
The popularity of recycled crafts and innovative ideas to reuse, recycle and upcycle items made of natural materials is on the rise today. Modern wall decoration ideas surprise and delight, creating bold interior design in eclectic style that blend contemporary and traditional furniture and home decorations into spectacular and unique displays.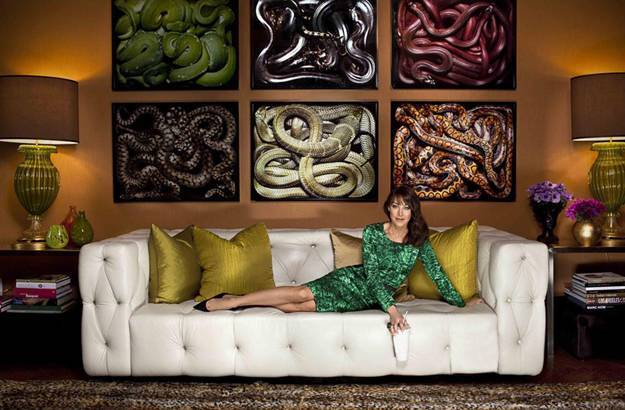 Modern wall decorating trends come and go, but Green ideas to reuse and recycle are timelessly useful and always inspiring.  New and popular recycled crafts allow to save money on interior decorating and personalize outdoor living spaces and home interiors with creative and cheap wall decoration ideas.
25 reuse and recycle ideas for modern kitchen decorating in eco style