20 Modern Bedroom Designs Showing Glamorous Bedroom Decorating Ideas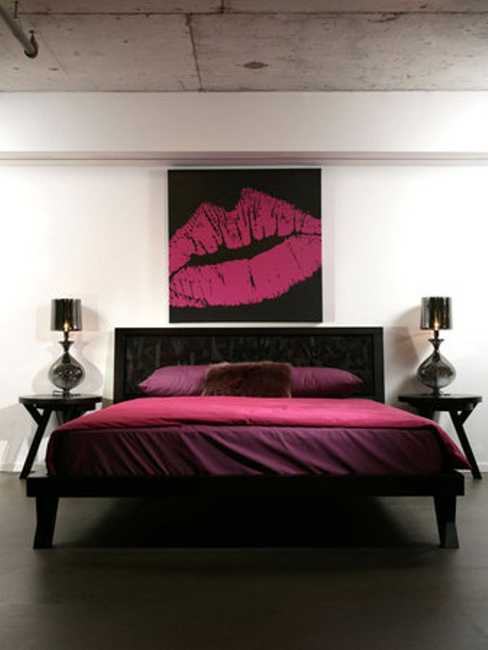 Black and pink bedroom colors, glamorous bedroom decorating ideas
small bedroom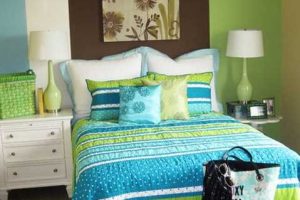 Modern bedroom designs are about monochromatic or rich colors, style, comfort and luxury. Glamorous bedroom decorating ideas blend the look with functionality, beautifying rooms and creating chic places for rest, relaxation and pleasure.
Glamorous bedroom decorating ideas blend chic and functionality, spicing interior design with rich colors and amazing contrasts. Glamorous bedroom decorating brings luxurious furniture and decorative fabrics, gorgeous lighting fixtures and silk or wool rugs into modern bedrooms.
Golden color and flowers, vintage furniture and home decorations, exclusive items and amazing wall decor are glamorous bedroom decorating ideas that feel impressive and exclusive. Glamour is one of wonderful trends in decorating, associated with rich colors and home fabrics. Antique and vintage furniture, decorative accessories, lighting and dramatic colors change bedroom decorating and give rooms a glamorous look.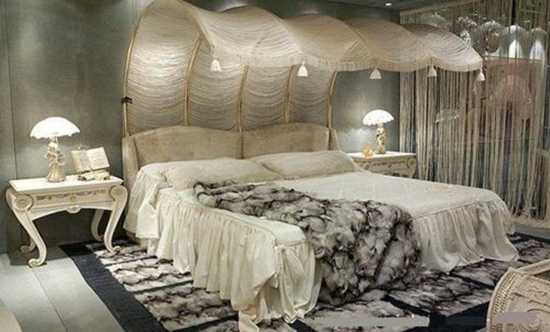 Glamorous bedroom decor and room colors
Classic glamorous bedroom decorating ideas include beautiful curtains, rich drapes, vintage furniture and upholstery fabrics in soft neutral color tones, such as pearl, light gray, milky white, creamy yellow, beige and gold color shades. To add a contemporary chic to modern bedroom decorating you can use rich colors, bright and dark tones, – pink, black, dark red, sapphire blue, emerald green, deep turquoise and glamorize your bedroom decor with silver and gold color shades.
Flowers, butterflies and hearts are great for glamorous bedroom decorating. Charming and feminine, these decoration patterns look fabulous on walls, floor, furniture, table lamps and bedding accessories. Antique mirror frames and aged look, combined with contemporary materials and bedroom decorating ideas give a chic look to modern bedroom designs and make them feel stylish and luxurious.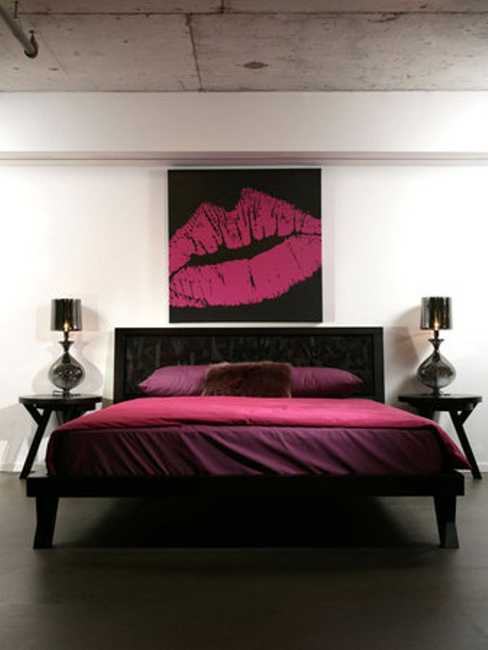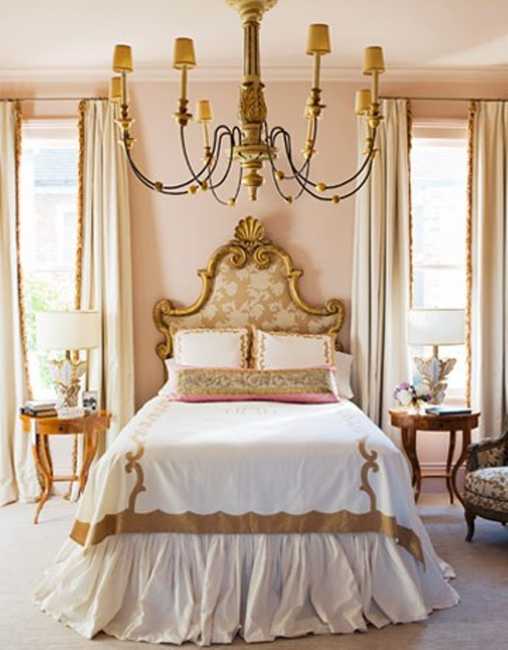 Monochromatic decorating color schemes with bright colorful accents, combined with romantic botanical prints and decoration patterns, bring sophistication into modern bedroom decor and warm up masculine monochrome interior decorating.
5 bedroom interior trends, contemporary bedroom designs
25 bold bedroom designs created with bright bedroom colors
Bold and elegant stripes create dramatic wall design. Symmetry add a classy feel to modern bedroom decorating. You can complement a neutral color scheme by adding a bold, rich color accent, a piece of furniture, a bedding set or accent wall design. Also you can use rich colors to highlight your bed or the opposite wall. These jewel-toned decorative design ideas bring attention down from the ceiling.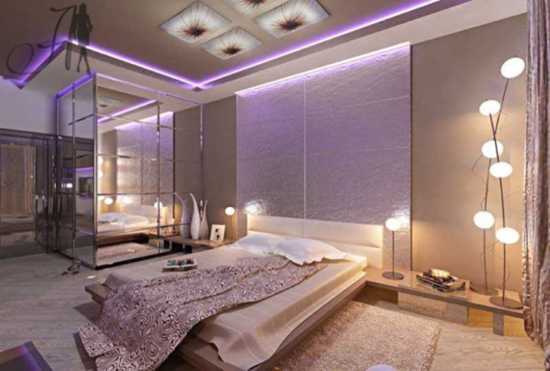 A luxurious bed and a grand bed headboard, light canopy fabrics and luxurious bedding add glamor to modern bedroom decorating. An impressive bed is another way to make a statement. Window treatments can add charm to architectural features, pendant lights, floor lamps and ceiling chandeliers can accentuate glamorous bedroom decor also.
20 small bedroom designs that feel airy and comfortable
White bedroom decorating ideas, vintage furniture and colorful floral designs
Small bedroom designs with glamorous feel
Small bedroom designs do not look truly luxurious. If you like the glamorous bedroom designs, consider loft living style. If you live in a small house, declutter your bedroom and create the Loft living feel with cool, crisp linen, light bedroom colors with bold accents, clean lines, simple shapes, striking wall art and plenty of light. Light decorating color schemes, airy bedroom designs, modern lighting and elegant home furnishings create gorgeous bedroom decor with a touch of glamor.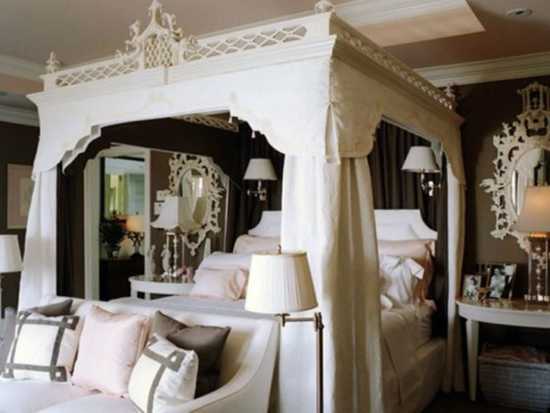 More from bedroom decorating ideas

Modern bedroom designs look elegant and relaxing when blending gray color tones and various textures with white decorating or vibrant accents....
and enjoy free articles sent to your inbox