15 Modern Home Office Designs Enhanced with Space Saving Storage Ideas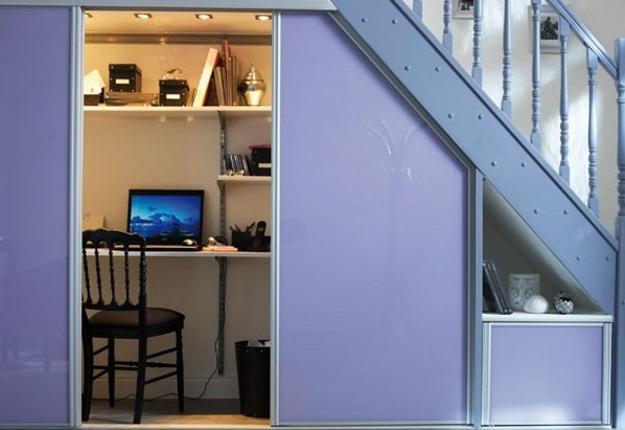 Space saving home office design with sliding doors
office storage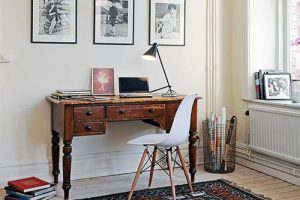 Modern home office designs are a popular topic, as many people prefer to work from home and want to design stylish, comfortable and efficient working space. Home office design is about productivity, pleasant look and comfortable feel. Convenient storage, large working areas, good lighting design and ergonomic office furniture are the most important considerations when you plan your home office.
Corner office furniture is a space saving solution for small rooms, while office desks in front of windows allow to enjoy gorgeous views and keep eyes healthy. L-shaped office desks are a nice alternative that allows space saving office design and enhances your working space with a picturesque view from the window.
Additional storage cabinets with drawers and wall shelves or bookcases add more organization to home office designs and create neat and pleasant working spaces that look elegant and airy. Modular furniture design allows to stretch office storage spaces while adding color unique combinations and contemporary flair to your interior.
Large bookcases, sliding bookcases and shelves
Modern home office designs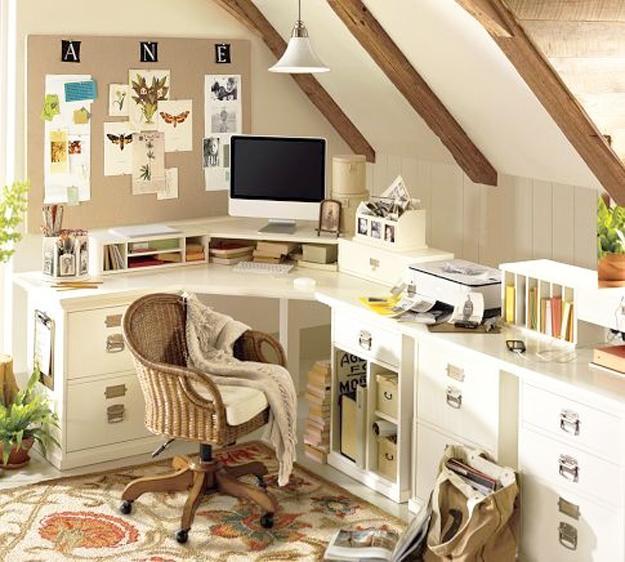 Office furniture in neutral colors, like white, black and gray color tones, is ideal for home office designs. Also natural wooden colors are a great alternative, giving an opportunity to create warm and cozy home office designs and personalize decor with details in bright colors.
Wall niches are great spaces for small home offices. Home office designs that utilize small spaces in closets or under staircases are creative solutions that can be used in small apartments and homes. Bedroom home office designs are not good Feng Shui ideas, but help to maximize space in small rooms. This is one of the most cost-effective and simple options for home office designs.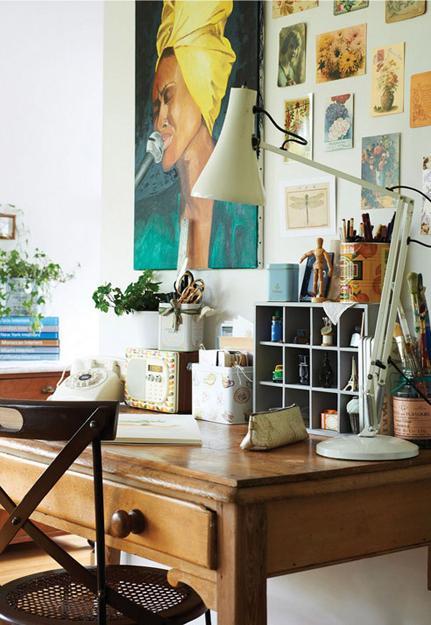 Wood is a great material for home office designs. Warm and inviting, this material add fabulous texture and bring coziness into home office designs. Colorful finishes and painting ideas can brighten up small home offices and turn them into stylish and unique working spaces.
Urban Home book shelves, design and office decorating ideas
30 corner office designs and space saving furniture placement ideas
Wooden materials are inexpensive and very convenient for DIY home office design projects. Built-in storage furniture and office desks look wonderful and neat, while saving space in small rooms and adding character to interior design.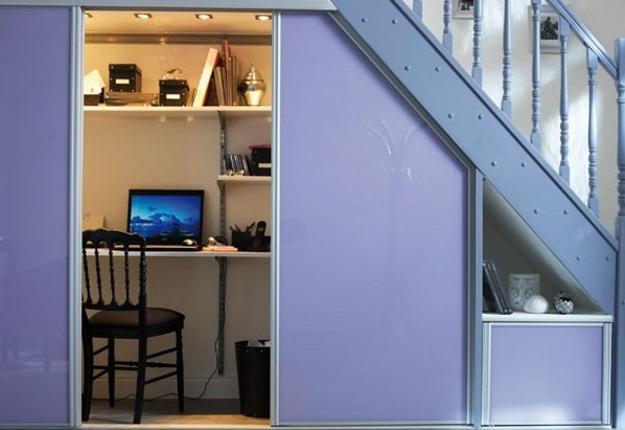 Solid wood, wrought iron, plywood materials, aluminum and stainless steel are modern materials for office furniture design. Neutral colors, combined with bright accents, creative ideas and beautiful materials are all you need to turn your home office into inviting, cheerful, comfortable and productive working space.
Home office, contemporary design using big concept for small spaces
Modular shelving, wall decorating ideas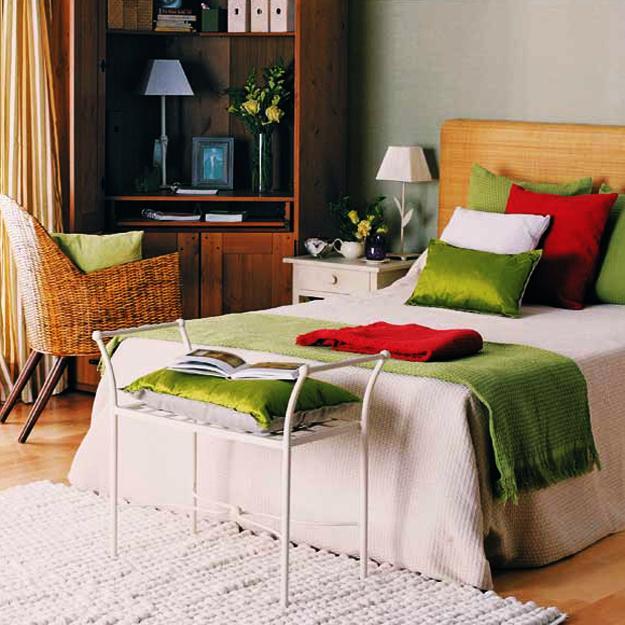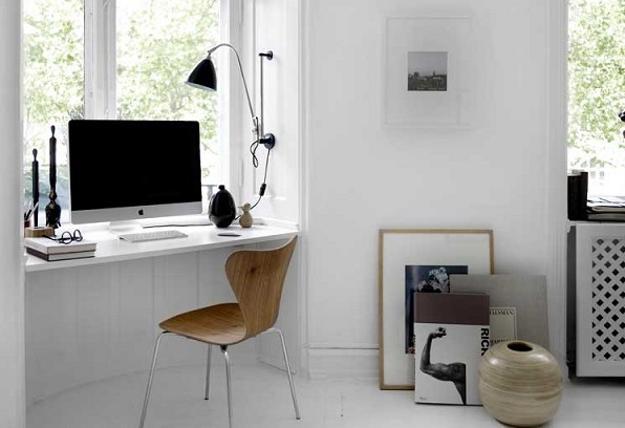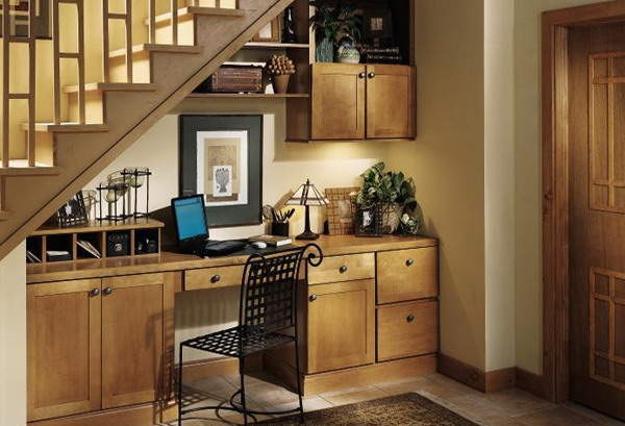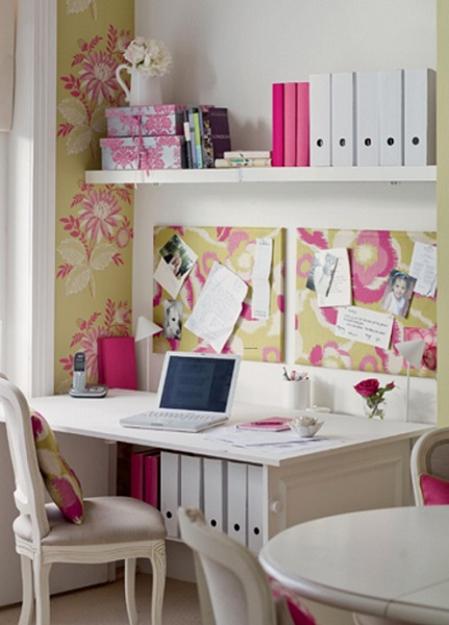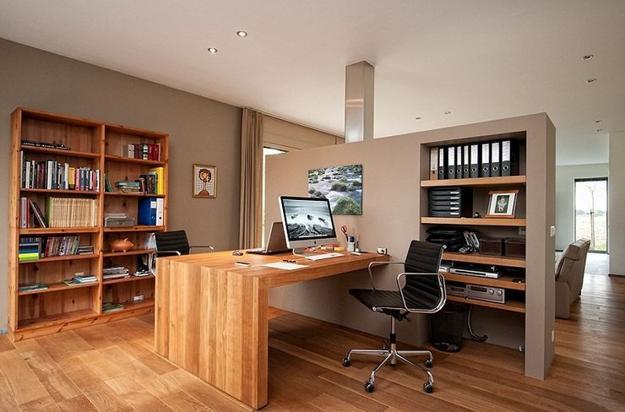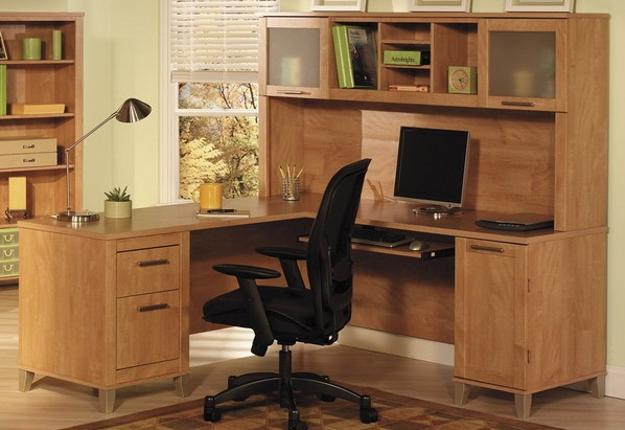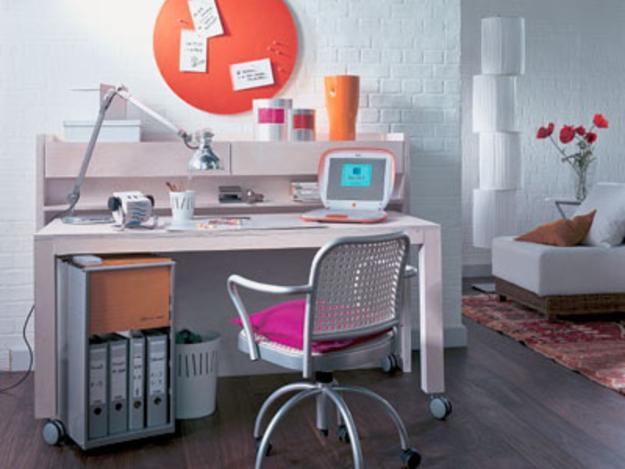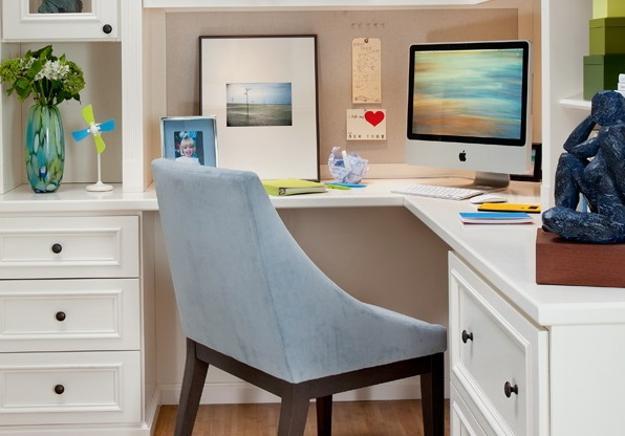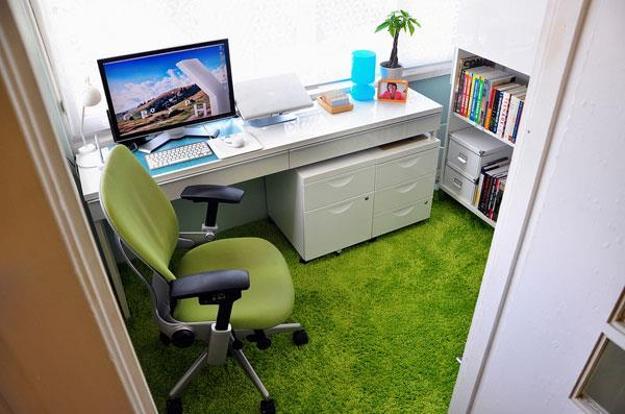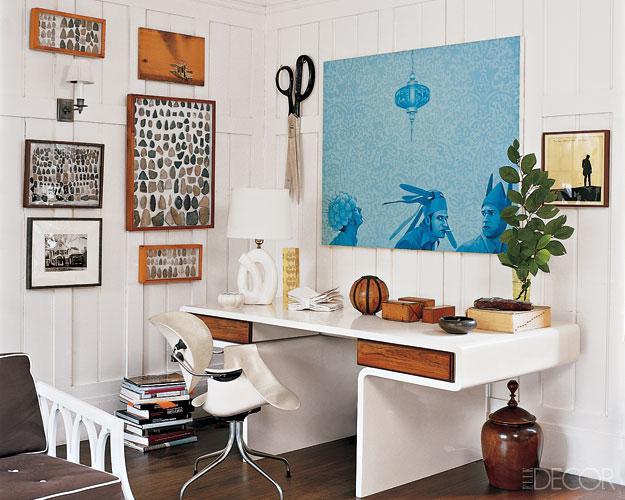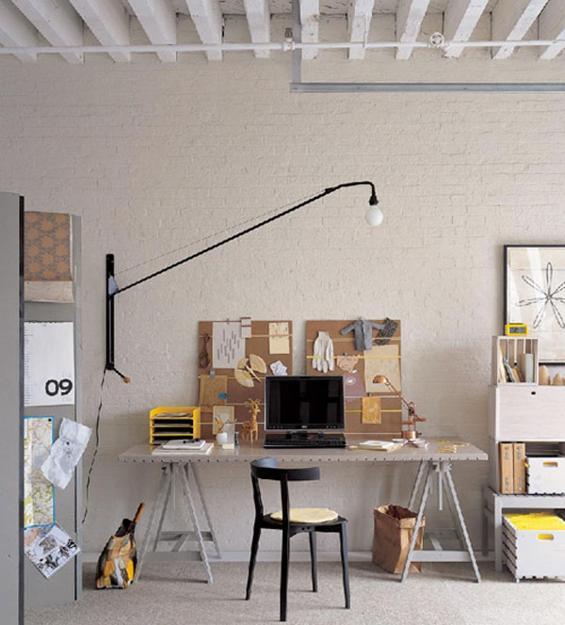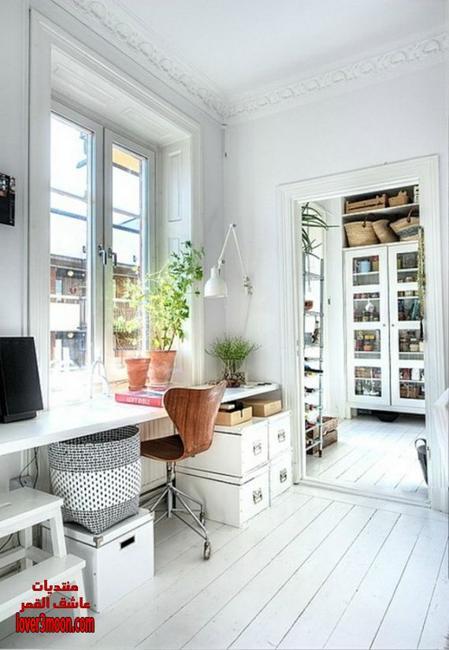 It is possible to find enough space for a small bedroom even in a tiny apartment or home. Here are smart...
and enjoy free articles sent to your inbox