15 Cheap Ideas for Family Friendly Halloween Decorating

Decorating Ideas

Holiday Decor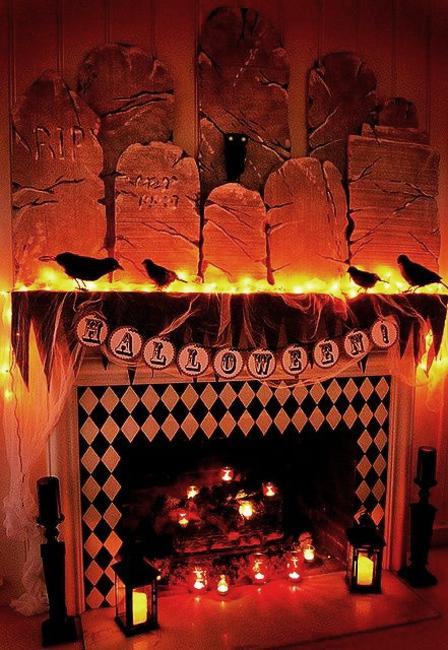 Fireplace decorating for Halloween party
Halloween decorating ideas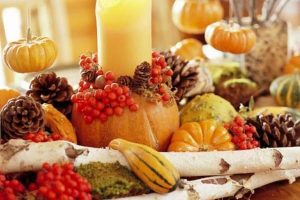 Halloween decorating ideas can be pleasant and cute instead of terribly scary for young kids. Family friendly Halloween decorating ideas are great for all who celebrate this unique holiday with small children and grandparents. Family friendly Halloween can focus on the traditional Halloween decorations, – bright pumpkins, black birds, cats, edible decorations and intriguing stories that reflect the history of Halloween.
Lushome shares a collection of kids friendly, bright and creative Halloween decorating ideas which can bring fascinating stories of Celtic Ireland into your home, transforming this holiday from a night of horror into a family friendly celebration, started as a Pagan holiday long time ago in Ireland.
The ancient origins of the Halloween originate from 2,000 years ago, from Celtic festival called Samhain, celebrating the end of a year and representing the harvest for farmers. People gathered to sacrifice food during this occasion. They also lit bonfires in honor of the dead to keep them away from the living. You can use all these attributes of Halloween for creating beautiful, family friendly and Green holiday.
30 simple Halloween ideas for mysteriously glowing window decorations
Family friendly Halloween decorating ideas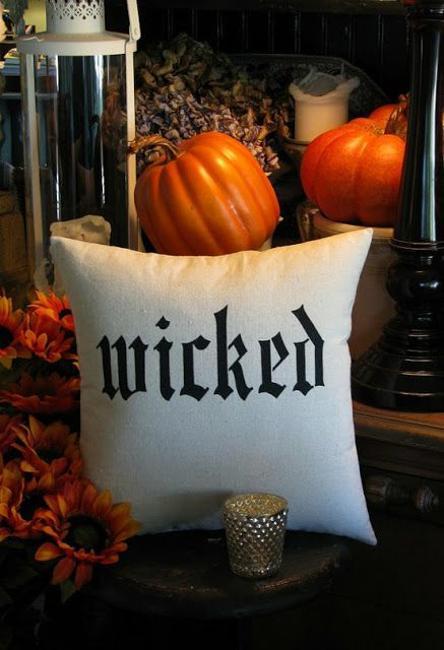 Homemade Halloween crafts and interior decorating while recycling what you have at home are the best ways to celebrate this unique holiday with your kids and grandparents. Costumes and handmade Halloween decorations, favorite foods and delicious treats, traditional colors and creative edible decorations bring lots of fun into homes with kids.
Halloween decorations that kids create with adults offer a meaningful way to enjoy the family and get everyone in the Halloween spirit. Recycled crafts, edible decorations and handmade Halloween decorations are wonderful, meaningful and cheap ideas for unique Halloween decorating.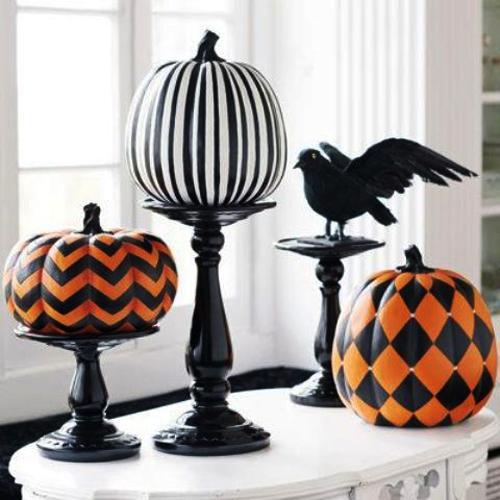 Recycling ideas and simple crafts for kids and adults allow to declutter homes and save money. Handmade Halloween decorations are great for a small budget, unique and Green holiday that male homes look cute and a little spooky.
30 Halloween ideas for kids crafts and handmade holiday decorations
20 kids friendly Halloween decorating ideas
Recycled crafts and simple Halloween decorations help create truly intimate setting for Halloween celebration. Most materials for recycled crafts and handmade Halloween decorations can be found in homes, making decorations cheap, original and personal.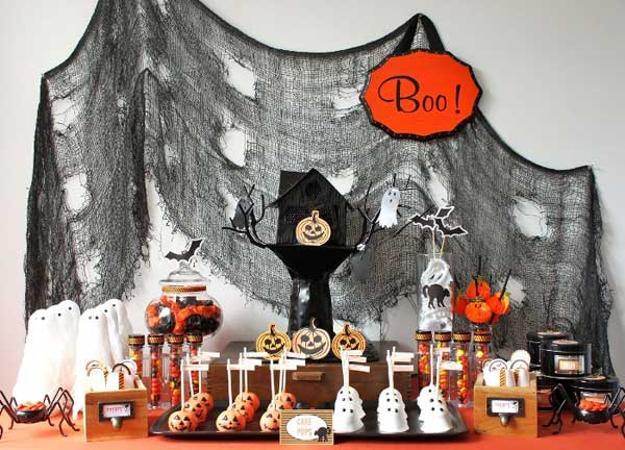 It is fun to make Halloween decorations, lanterns, trick-or-treat bags, paper crafts with your kids. Handmade Halloween decorations do not look terribly scary while bringing the meaning of this ancient holiday into your home. There are several patterns that you can use for making paper crafts with kids. Decorating pumpkins and making edible decorations are fun also.
22 handmade door wreath for Halloween decorating
Pumpkin People yard decorations, eco friendly recycled crafts for kids and adults
Stencils and wall stickers are nice Halloween ideas and are another inexpensive way to decorate homes with kids. Paper crafts can decorate vases and pumpkins, doors and walls, curtains, tablecloths, place mats, napkins, hand towels and trick-or-treat bags. Traditional black and white decorating ideas look fabulous with bright orange color of pumpkins, creating nice contrasts and bringing Halloween spirit into this holiday decor without looking too dark and scary to kids.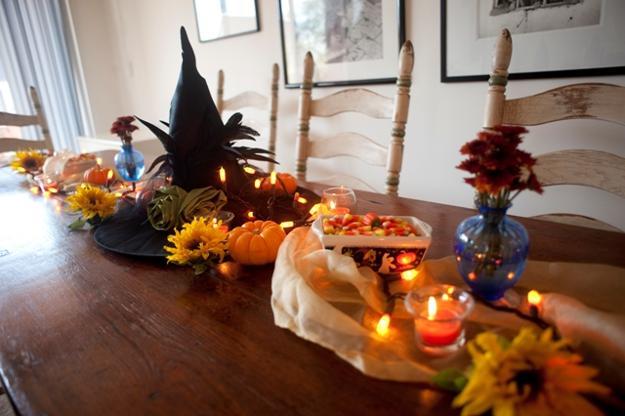 Lights are fabulous home decorations that add mysterious glow and interesting twist to Halloween decorating ideas. All kids and adults like lights which offer great Halloween decorations that beautifully brighten up family-friendly holiday decor.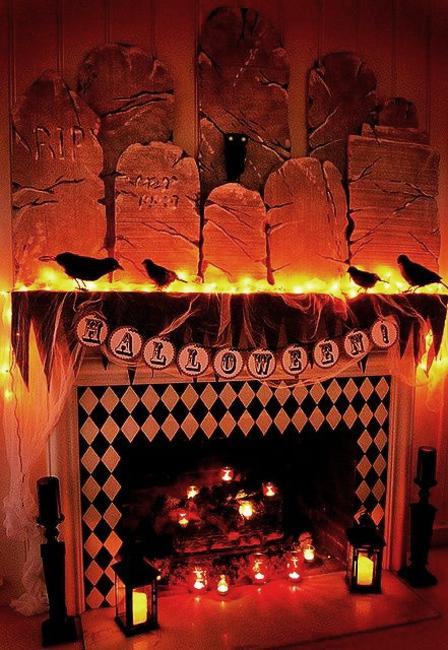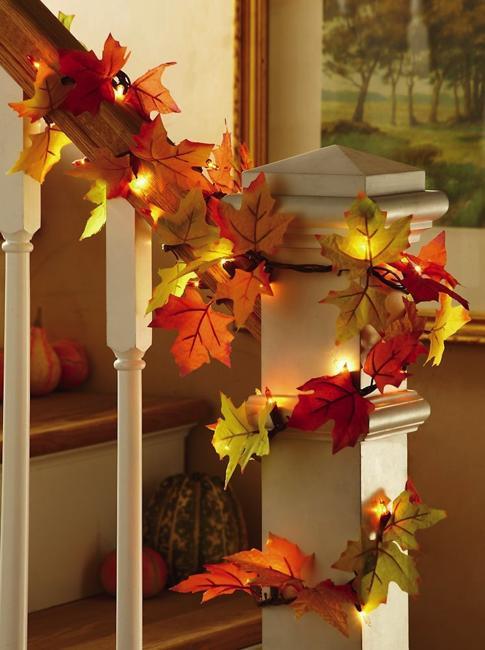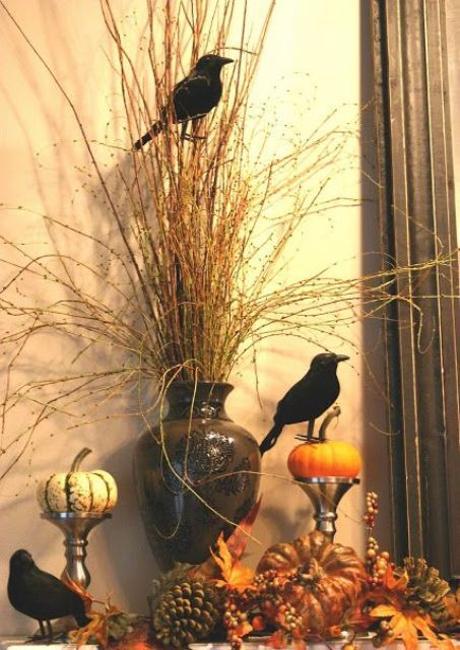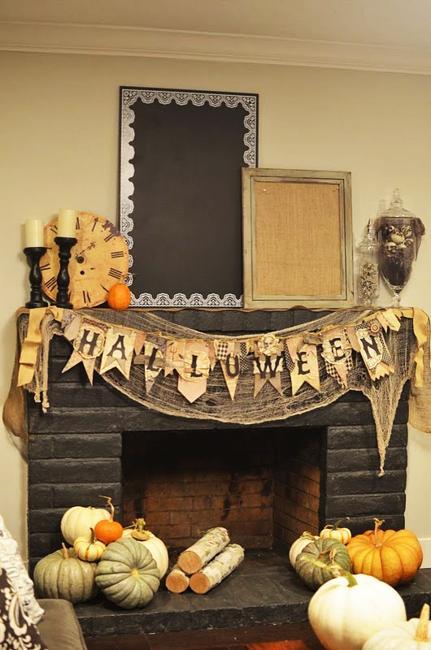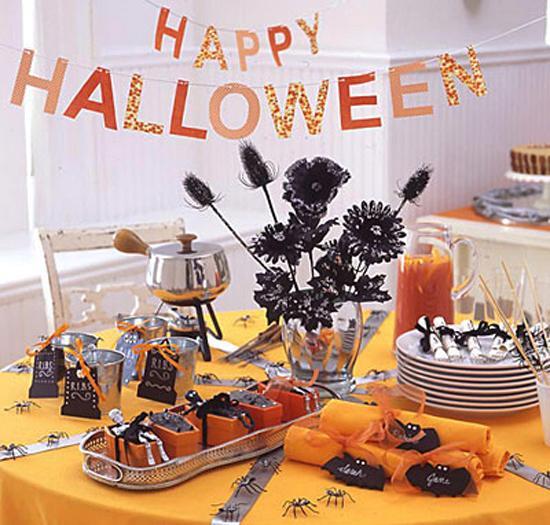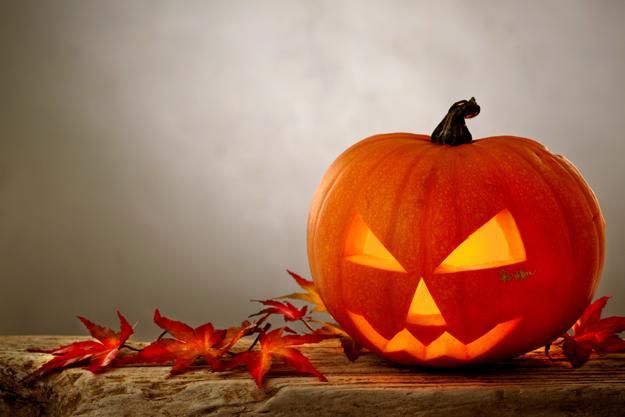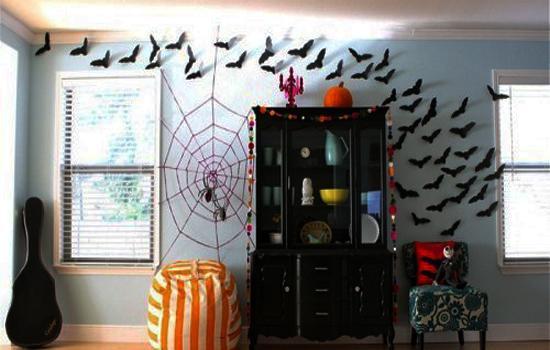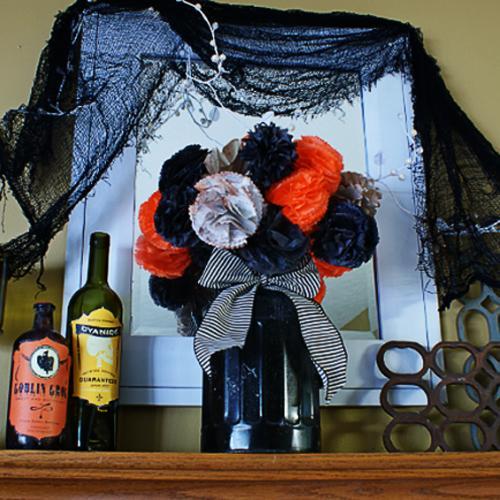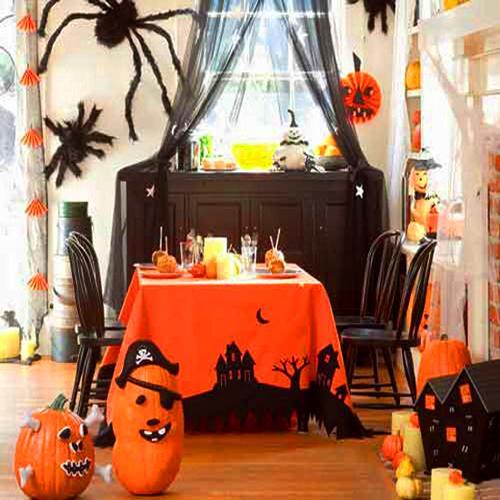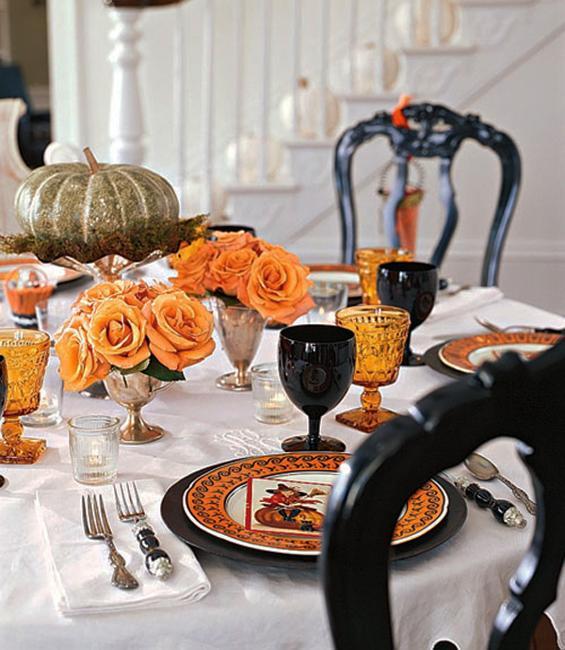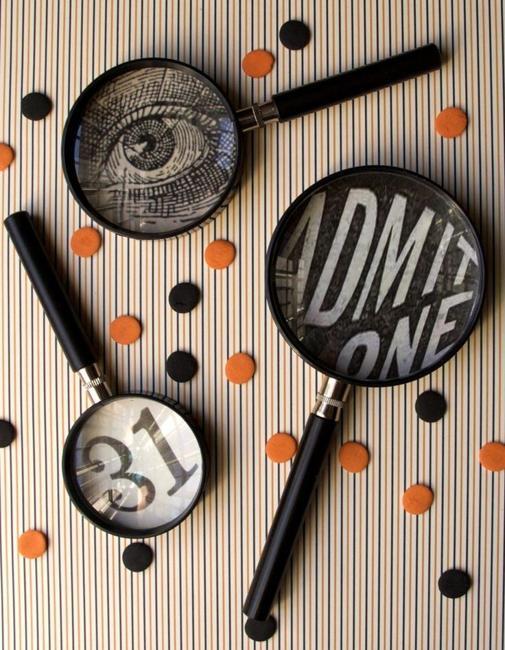 More from holiday decorations

Creative Easter ideas offer many quick and easy techniques for spring eggs decoration. Instead of dyeing eggs, try decoupage turning Easter...
and enjoy free articles sent to your inbox