15 Beautiful Metal or Wooden Gazebo Designs and Garden Pergola Ideas

Decorating Ideas

Outdoor Living

Plants and Flowers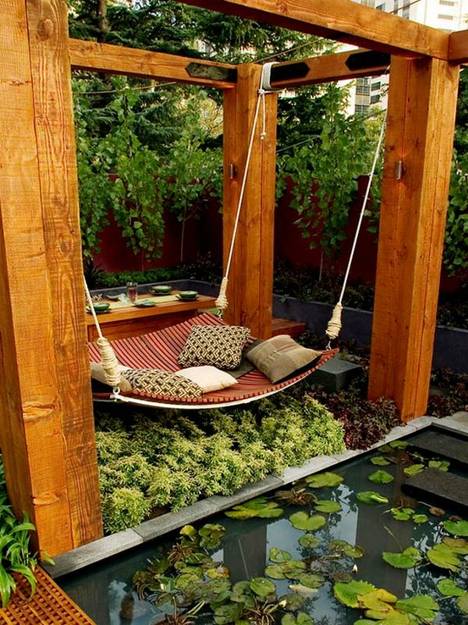 Wooden pergola with hammock bed and small pond, beautiful garden design ideas
wooden gazebo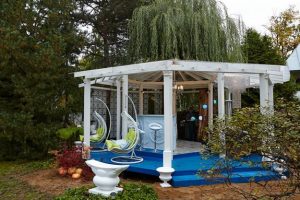 Beautiful pergolas, metal or wooden gazebo designs add charming and romantic atmosphere to yard landscaping. High quality pergola and gazebo designs look elegant, stylish and professional, creating gorgeous details to garden ideas. Lushome collection presents spectacular pergola and gazebo ideas that are inspiring, functional, cozy and inviting.
Well chosen and built metal or wooden gazebo and pergolas, combined with lush vegetation and flowers create amazing outdoor living spaces and add stunning centerpieces to yard landscaping. There are a few key factors to consider while looking for wooden gazebo designs and pergola plans that helps to create the perfect outdoor seating areas.
First decide what material you prefer. Think of all tools you need and your budget for this yard landscaping project.  If pergola or gazebo designs that you like are too complicated, you need more time to create a beautiful centerpiece for your garden. If you like to built a wooden gazebo or pergola yourself, then organization and good planning make things run smoothly and pleasantly.
20 DIY outdoor curtains, sun shades and canopy designs for summer decorating
Metal and wooden gazebo designs and garden pergola ideas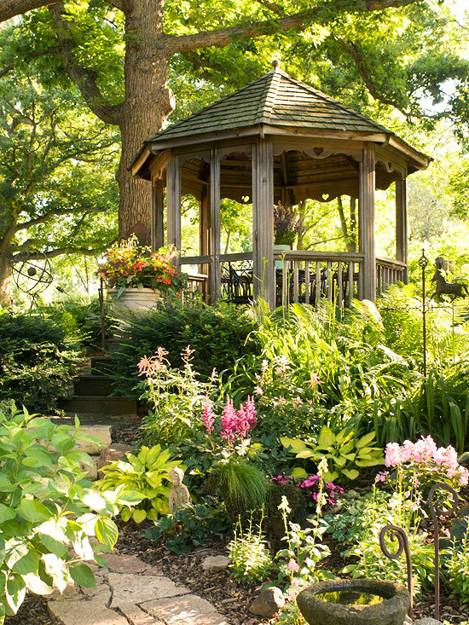 A metal or wooden gazebo or pergola creates a wonderful focal point for yard landscaping and garden design. Good plan and organization allow to add flowering plants to your centerpiece and create truly amazing outdoor seating area for relaxing in your garden in style.
Pergola or gazebo designs with unique details add exclusive and expensive look to yard landscaping, but simple pergolas and gazebos look spectacular also, especially surrounded by attractive shrubs and flower beds or decorated with climbing flowering plants.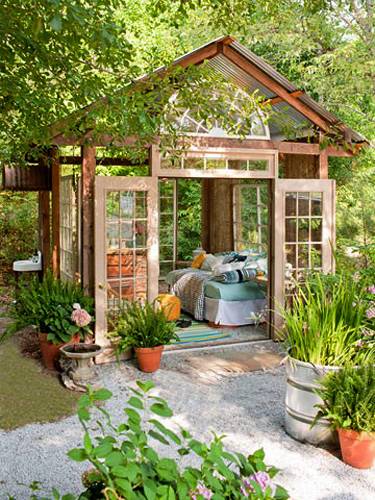 Decorating wooden gazebos and pergolas with flowering plants
22 metal gazebo and wooden gazebo designs creating beautiful yard landscaping
Here are some of the most popular annual climbers: sweet peas (lathyrus odoratus), climbing nasturtium (Tropaeolum majus), canary creeper (T. peregrinum)morning glory (Ipomoea Purpurea), purple bell vine (Rhodochiton atrosanguineus), black-eyed Susan (Thunbergia alata), cup-and-saucer vine (cobaea scandens).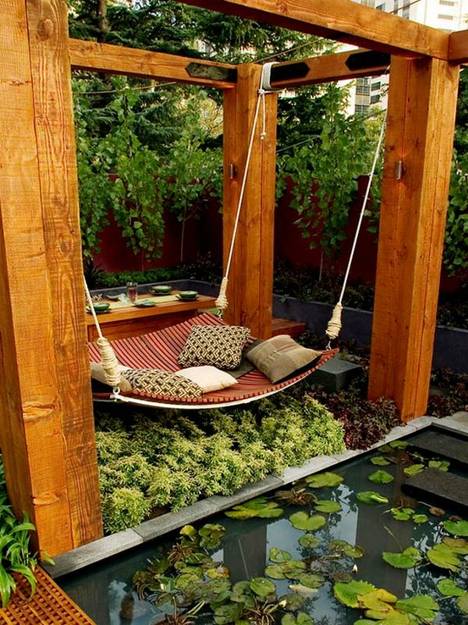 Lush greens, trees, shrubs and flowering plants planted around pergolas and gazebos, like clematis, vines and honeysuckle, turn these garden decorations into colorful and eye-catching displays. With initial care and a bit of yearly maintenance, flowering plants and climbing flowers will reward you year after year with their lush leafy coverage and beautiful flowers.
Salvaged wood gazebo adds spectacular centerpiece to yard landscaping
Vigorous climbing annuals give you the flexibility to create bright displays and change your garden design colors every season and every year. These flowering plants are very useful for softening the structure of new pergolas and gazebos and adding tenderness to your garden design ideas.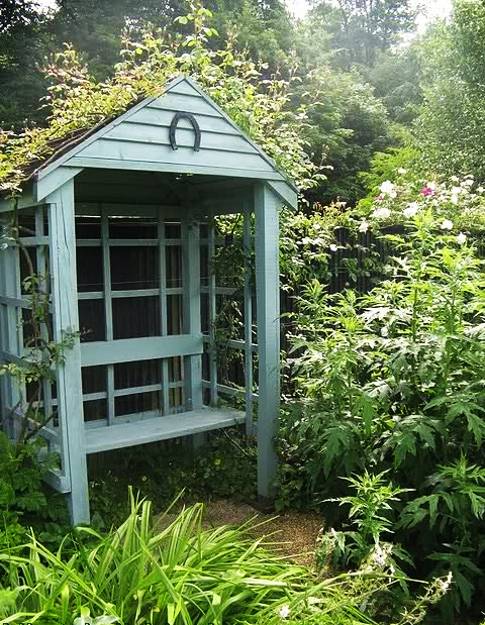 Climbing plants and flowers quickly transform metal or wooden gazebo designs and pergolas with gorgeous foliage and beautiful flowers, creating impressive focal points for yard landscaping.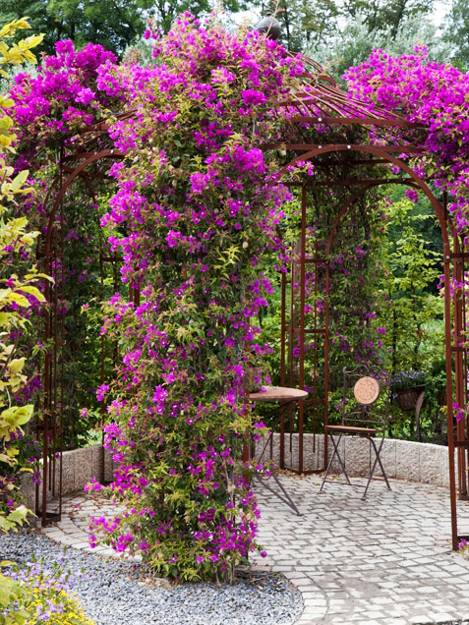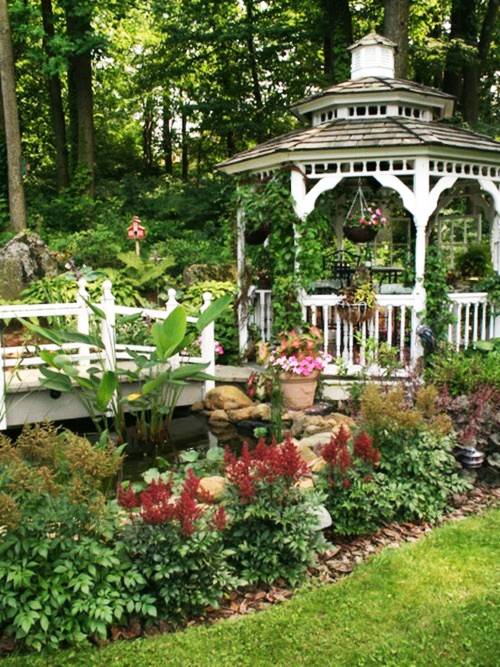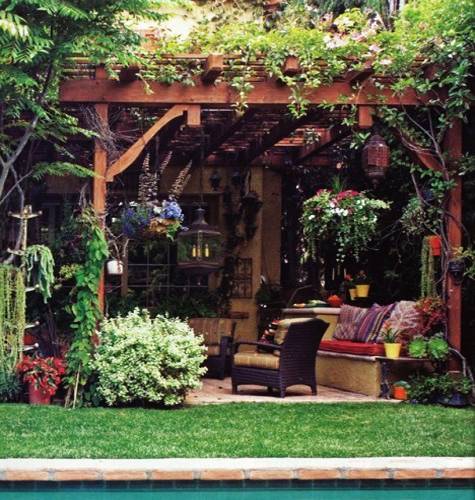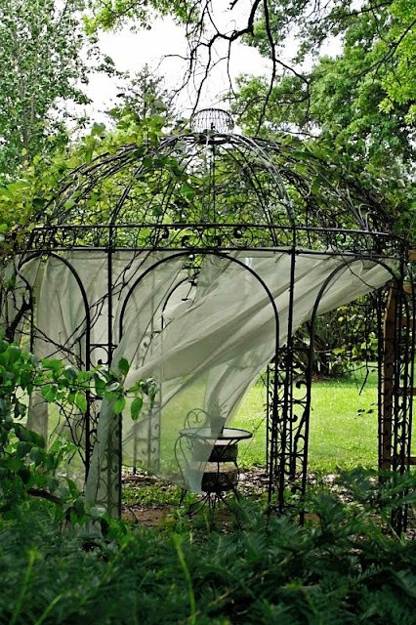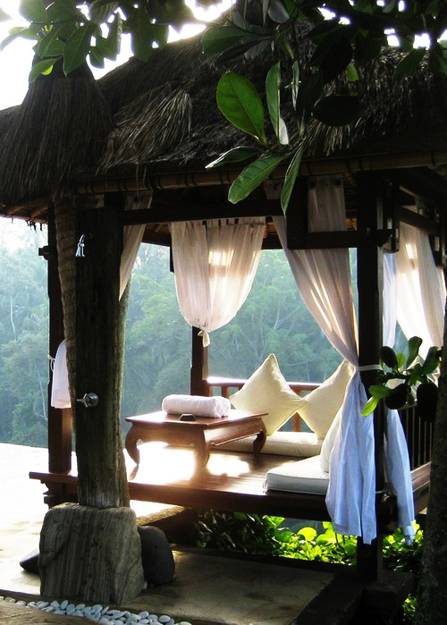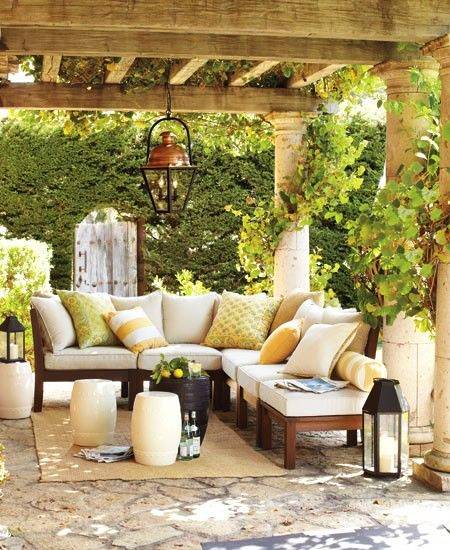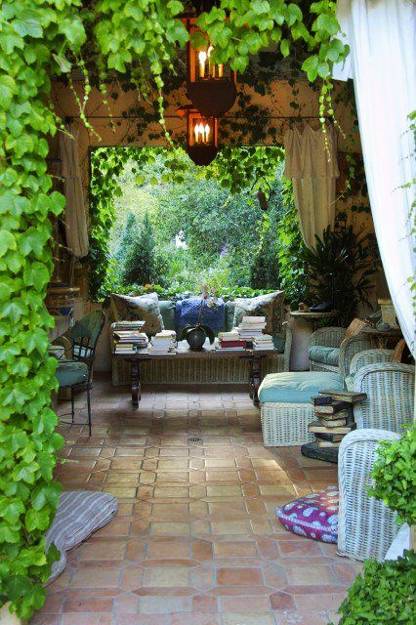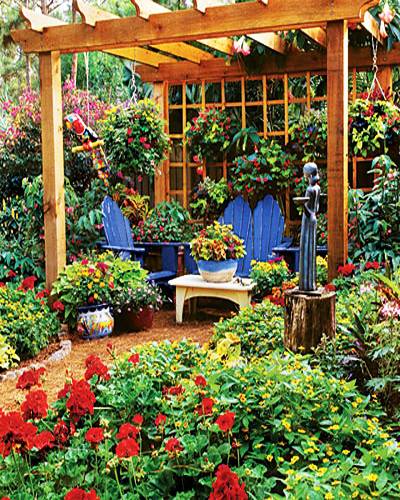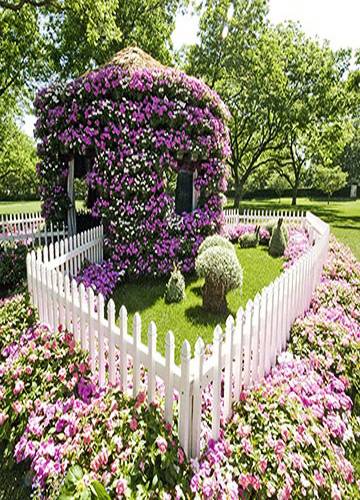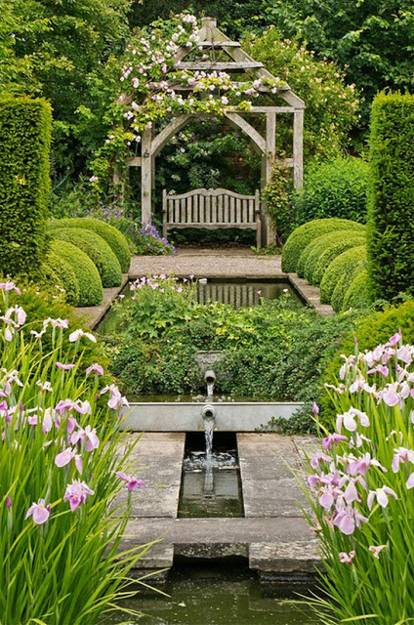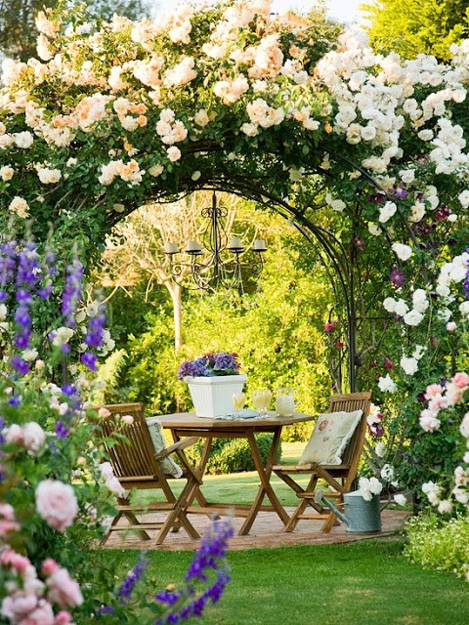 More from landscaping ideas

Outdoor swimming pools built on the hills are spectacular. Envision swimming in the pool perched atop the perfect mountain overlooking the...
and enjoy free articles sent to your inbox