100 Inspiring Dining Room Design and Decorating Ideas, Top 11 Modern Interior Trends

Dining Room

Interior Design Ideas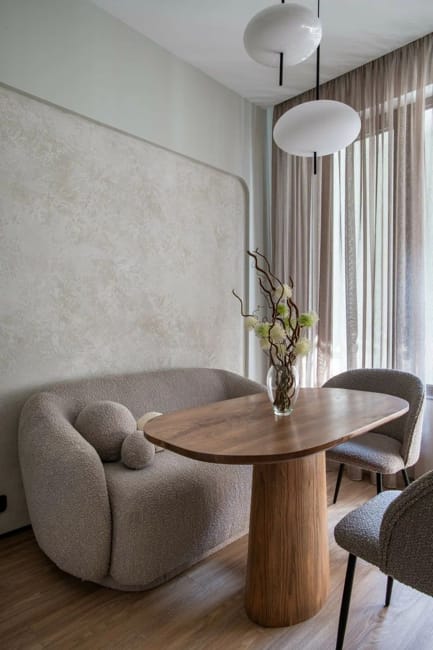 Modern furniture, oval dining table, upholstered seats
room design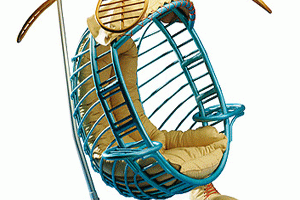 Dining room design includes many things. From dining tables to modern chairs, sideboards, and cabinets for storage, dining furniture styles and colors can optimize your dining room design. Brilliant room decorating ideas help bring complete transformations to dining rooms. Window curtains, blinds, mirrors, and wall art above a buffet and table linen add unique accents to dining room designs. Here is the Lushome collection of inspiring ideas for dining room design and decorating with your existing decor. They help save money, rearrange home furnishings, and add personality with a modern touch to your home. Check them out.
Dining room design is changing with modern interior trends. Modern dining rooms are multifunctional, like meeting spaces, studying rooms, and home libraries. The contemporary dining room design creates a perfect feast hub and an inviting space for the event venue. The multifunctional approach creates modern spaces, uplifting dining room design, and decorating ideas.
Statement-making accents for dining room decorating, modern lighting fixtures
Contemporary design, colorful dining furniture
Chic furniture and lighting fixtures for exclusive dining room design
Modern dining room design trends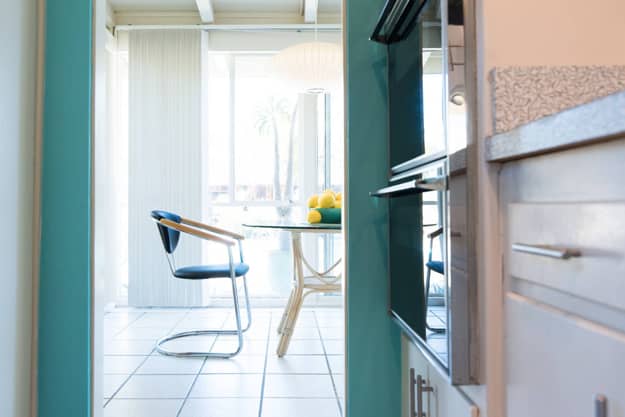 Contemporary dining room design and decorating bring more fun into modern homes and create eye-pleasing home interiors. Many exciting design trends offer plenty of ideas for everybody to find their favorite design and decorating style.
Gorgeous chandeliers and pendant lights for modern dining room decorating
Interior trends in wall decoration, modern dining room design ideas
How to design a modern dining room and add elegant accents to decorating
Natural textures and surprising accents
Neutral tones and natural light, cozy textiles, vibrant accents, greenery, and beautiful lighting fixtures are modern design trends for dining areas. Contemporary design and room decorating create a mix of neutral and bold colors, exciting textures, unique home decorations, traditional finishes, and statement-making materials.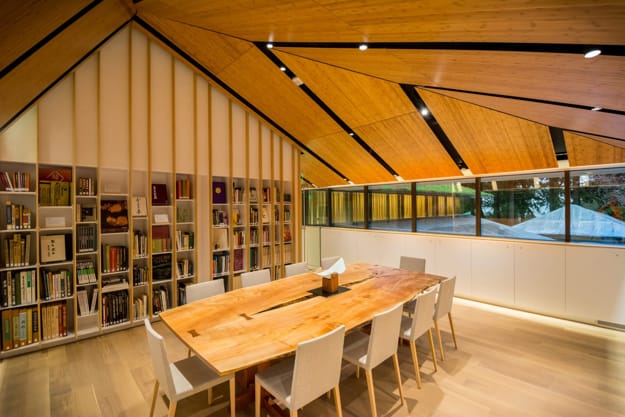 Color trends
Color is back to home decor. Colorful wall paint colors, vibrant furniture pieces, and bright textiles are modern dining room design and decorating ideas. A luxurious palette of rich jewel shades, soothing greens, timelessly elegant blues, and warm earth tones are gorgeous color design trends in 2023.
Modern wall design
Contemporary lighting fixtures accentuating beautiful wooden wall designs are modern interior trends for dining rooms. Walls become fabulous and stylish features in modern dining rooms. Warm wood and contemporary tile designs are popular interior trends for dining room decorating. Stone and wood materials in grayish-brown colors look fantastic with black accents and allow personalizing your dining room design with a touch of your favorite bright color.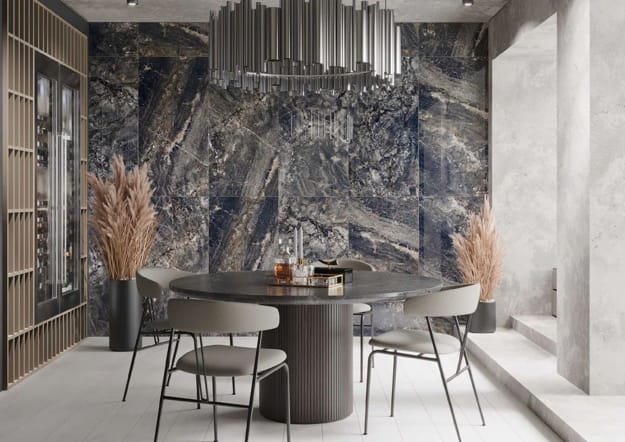 Interior trends
1. Natural and recycled materials
2. Light room colors
3. Natural light and modern lighting fixtures
4. Eclectic-style room design and interior decorating ideas in pop-art style
5. Salvaged wood and vintage furniture
6. Rustic-style wooden dining tables and chairs
7. Creative furniture design and original table bases
8. Round and oval dining tables
9. Curvy chair design
10. Mix-and-match dining furniture
11. Multifunctional dining room design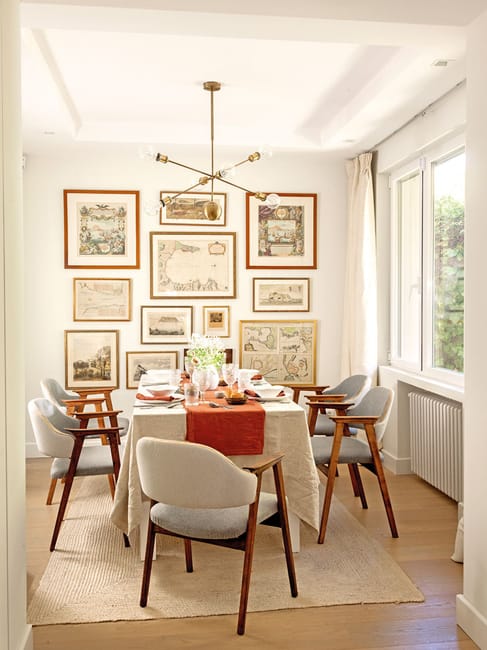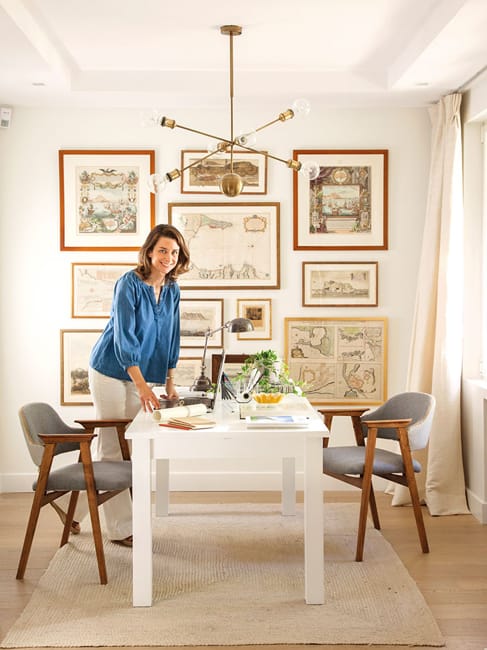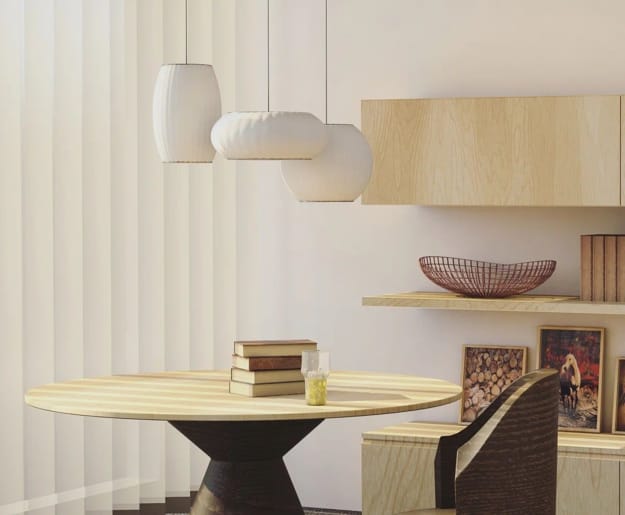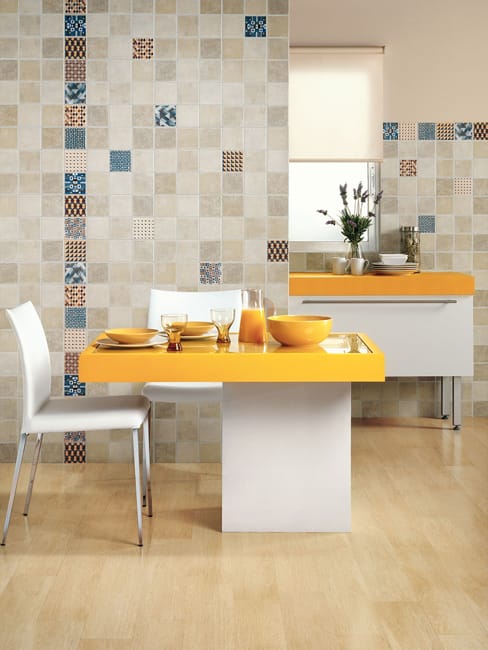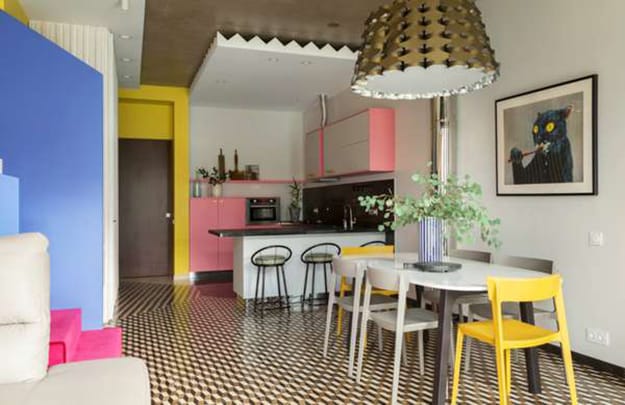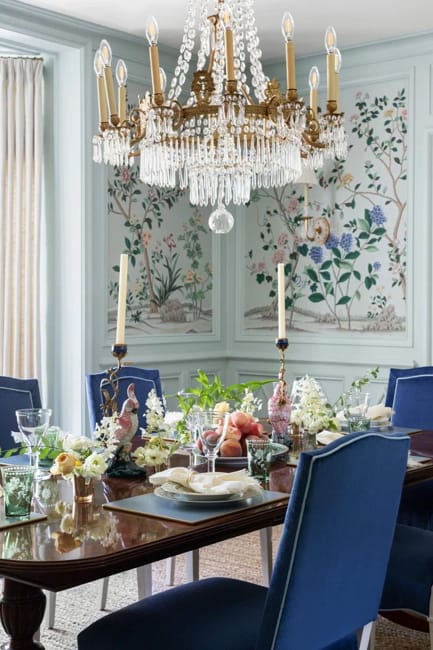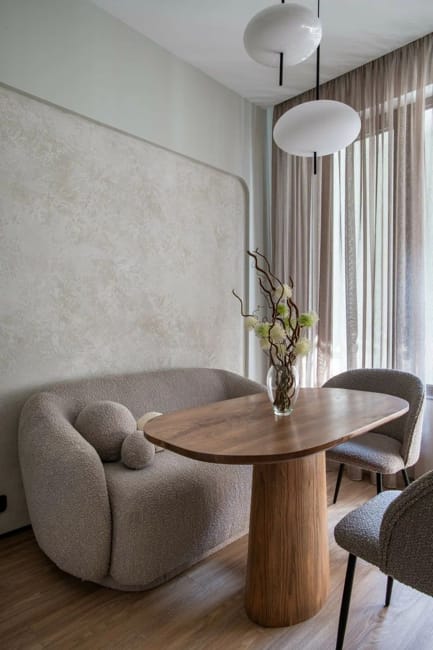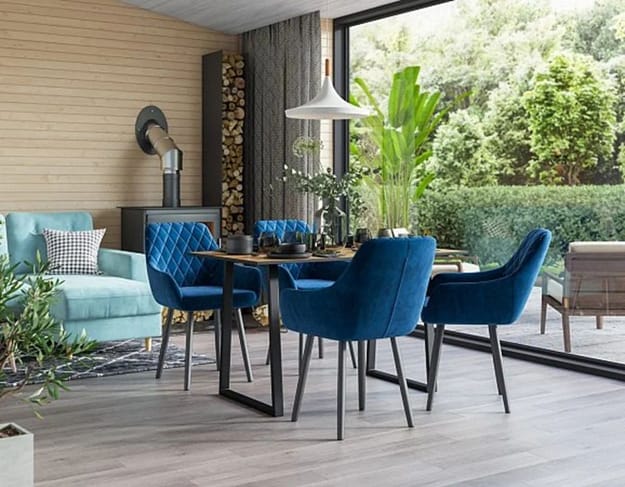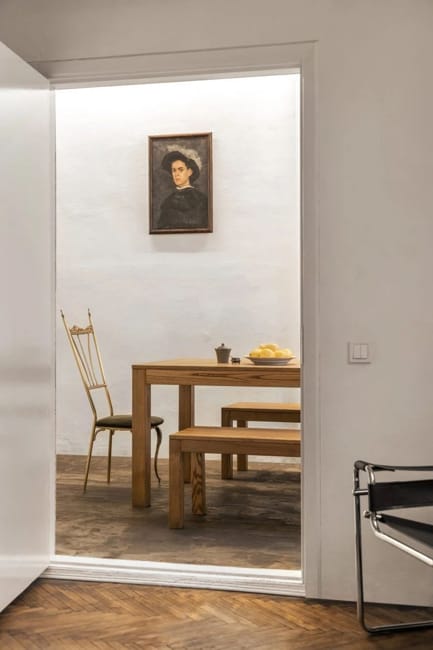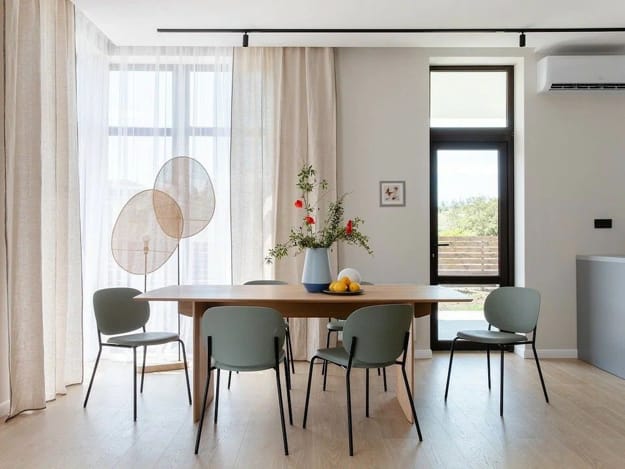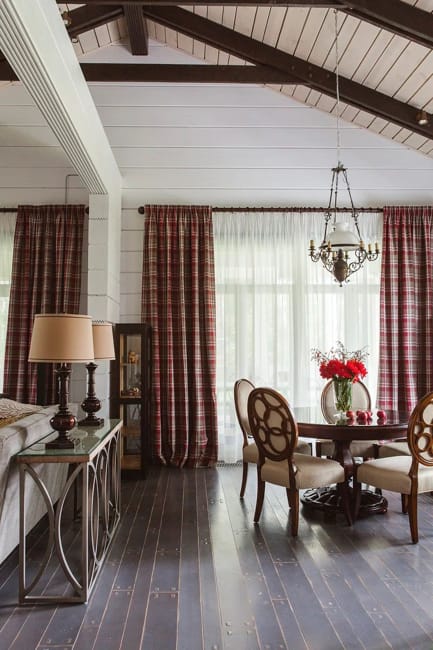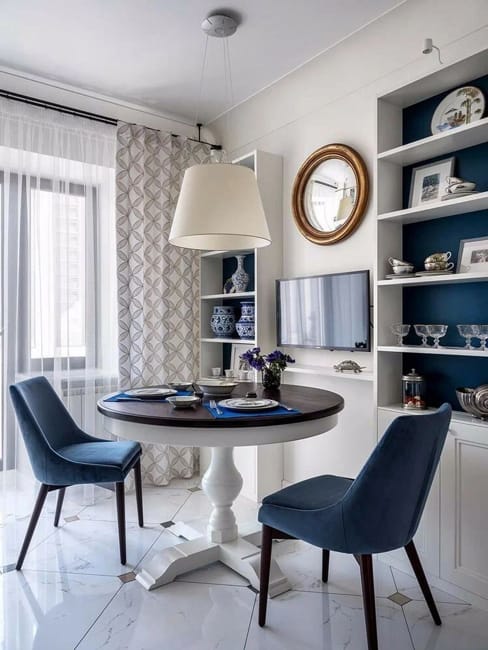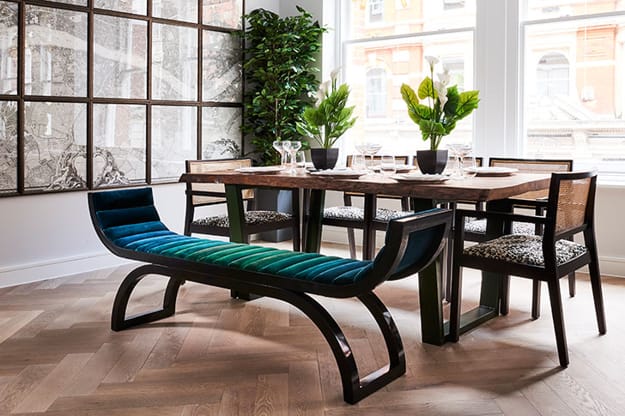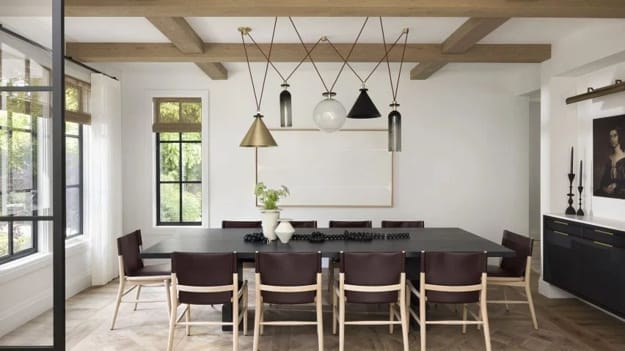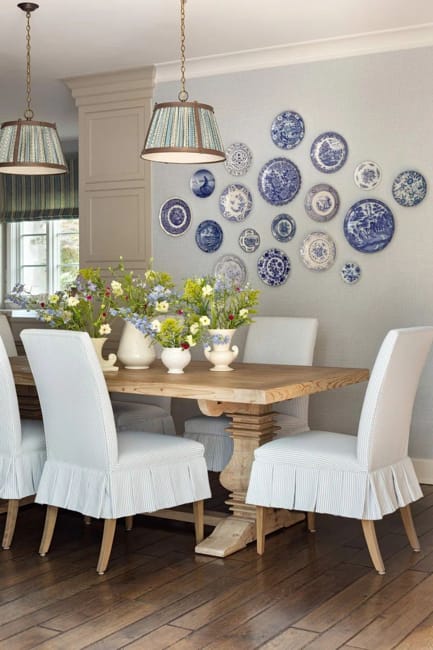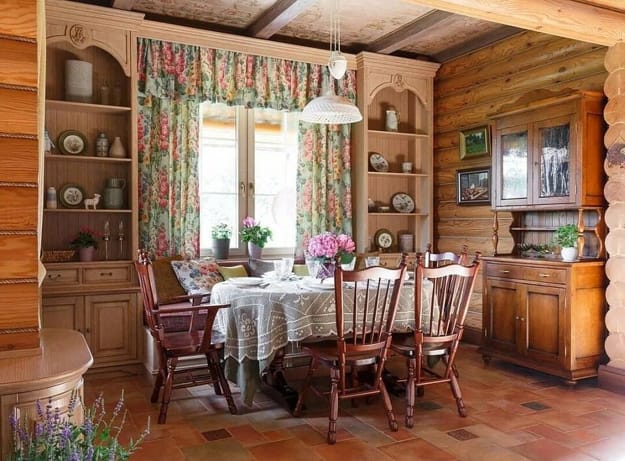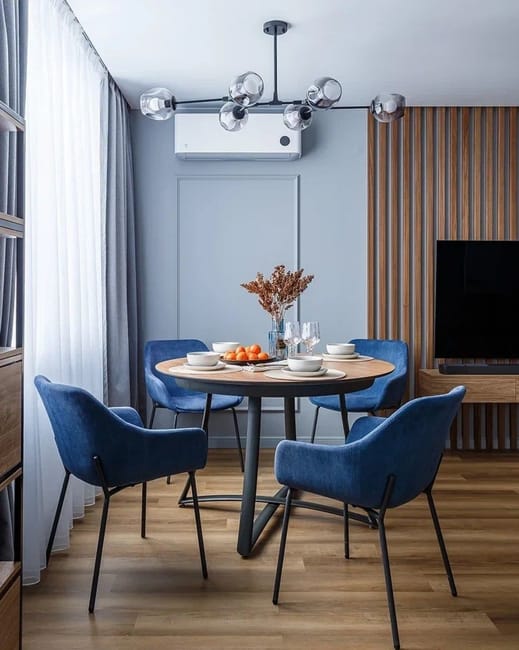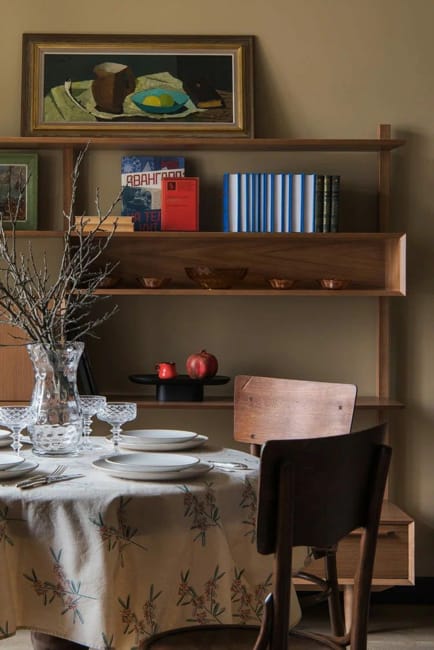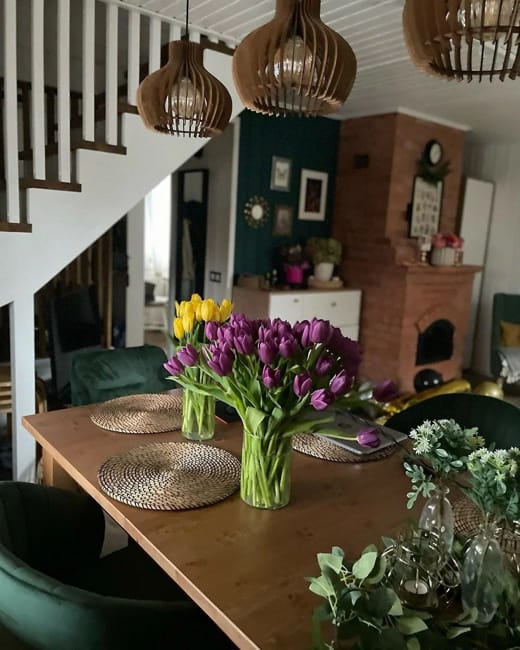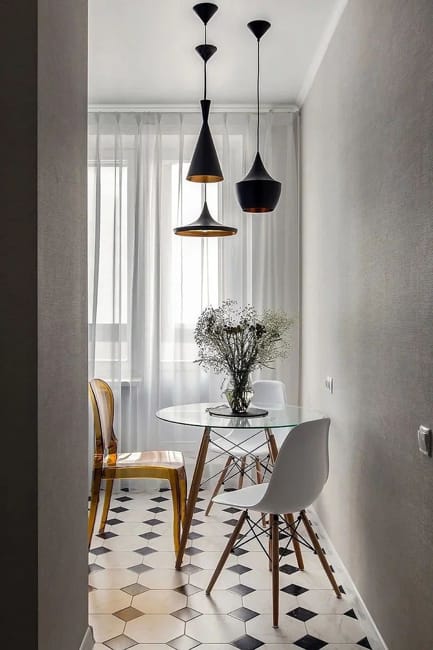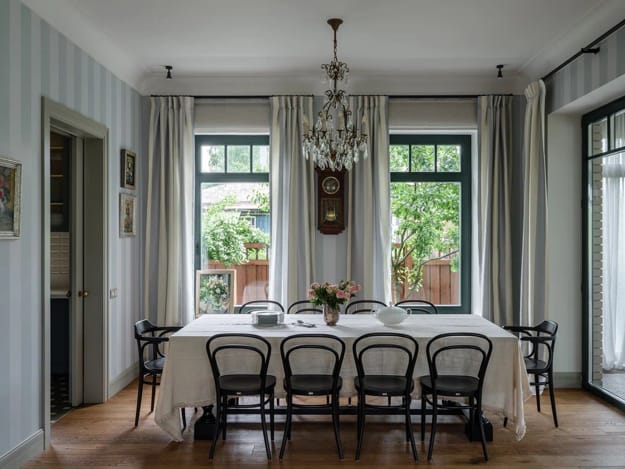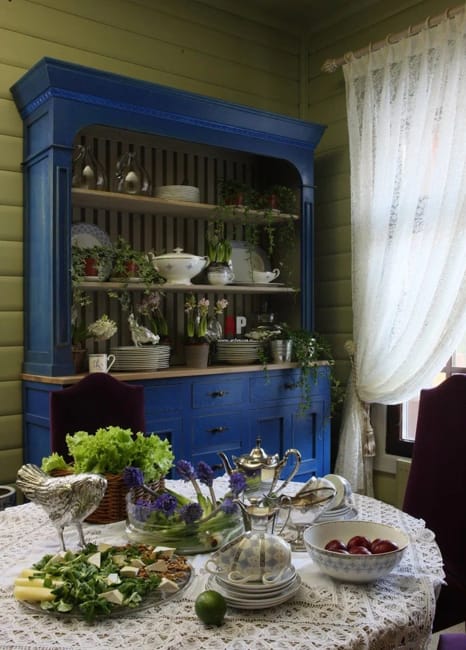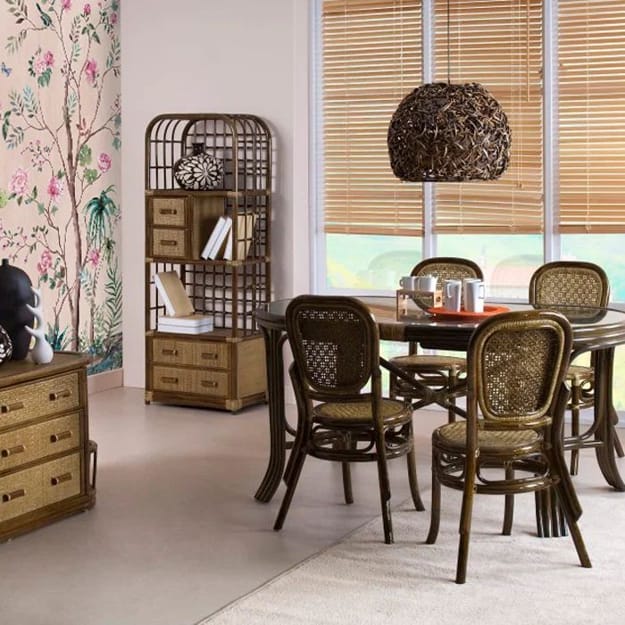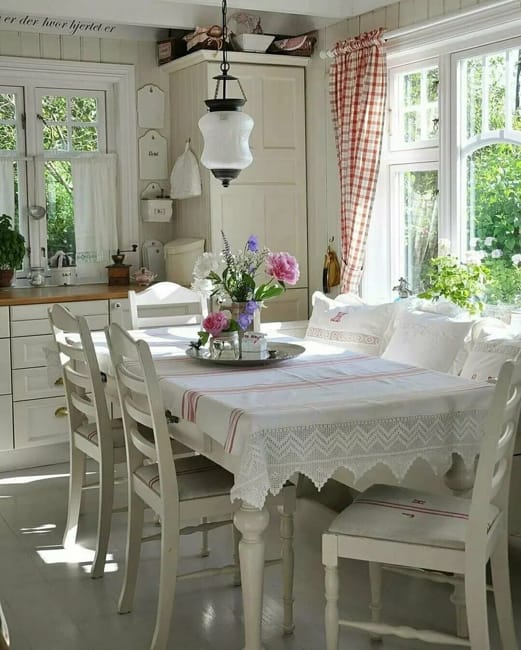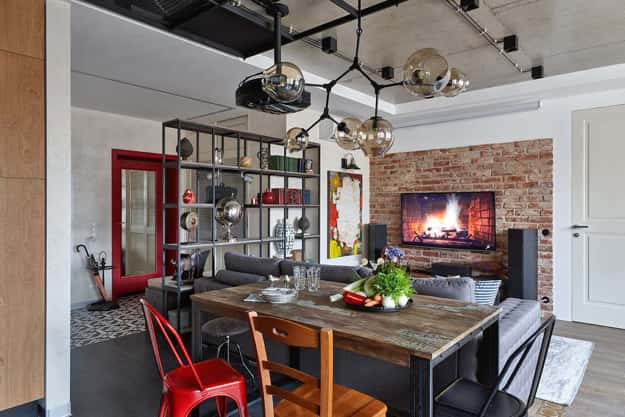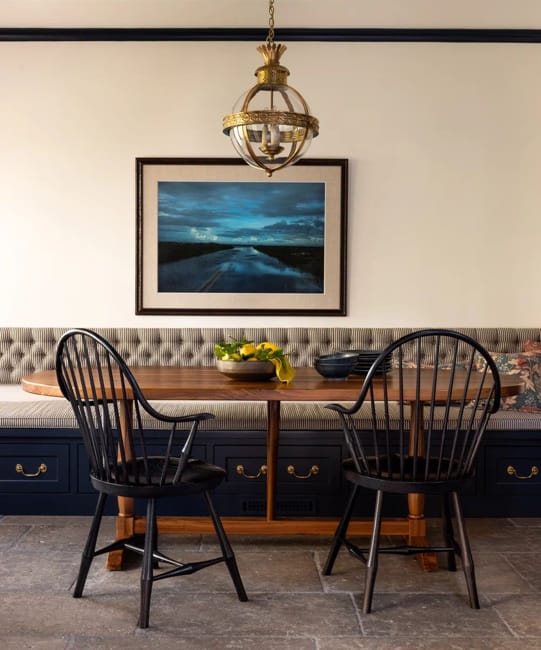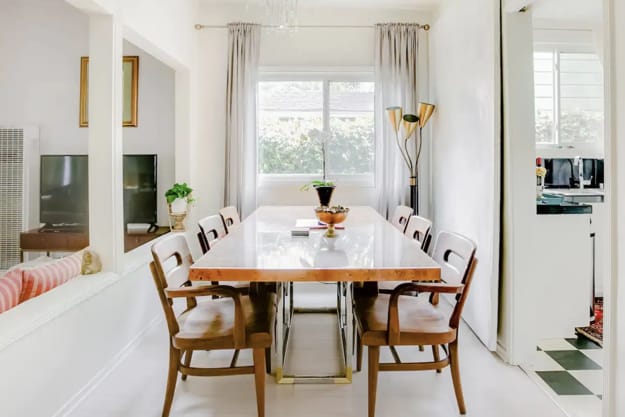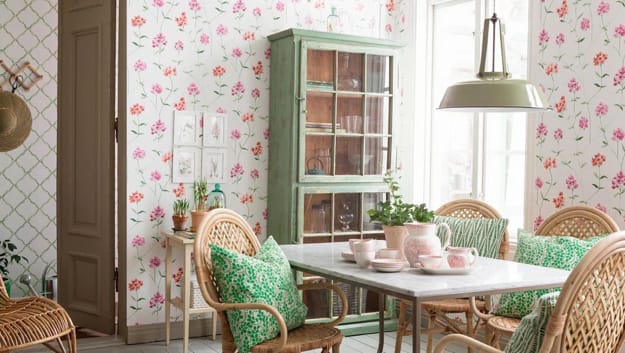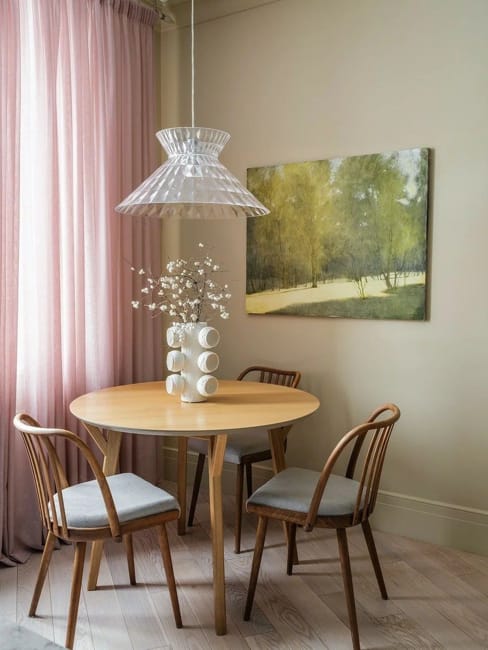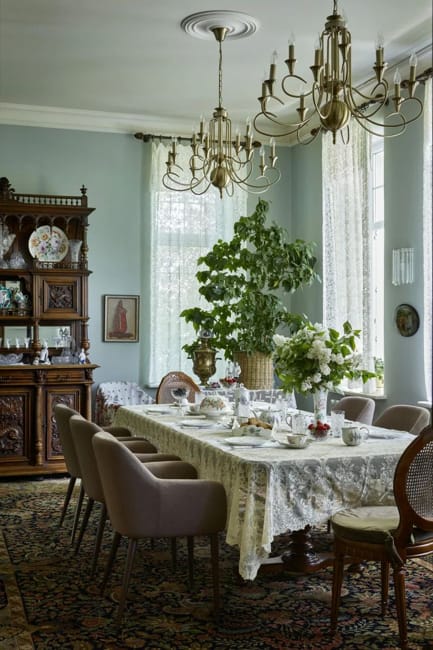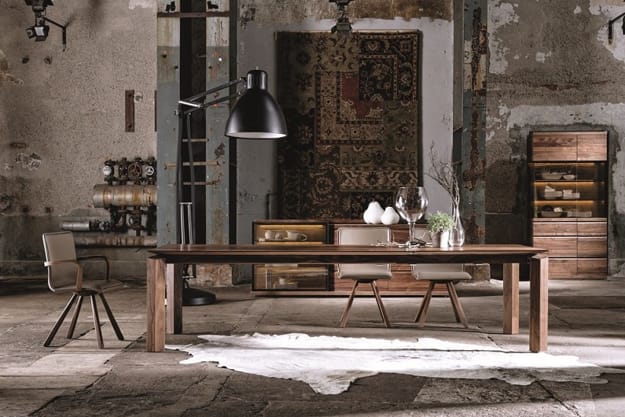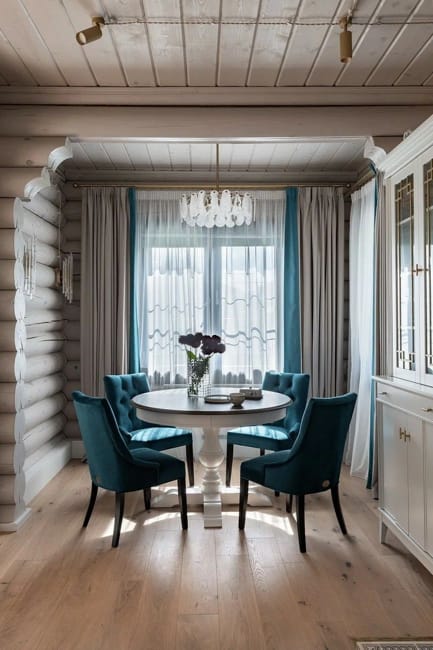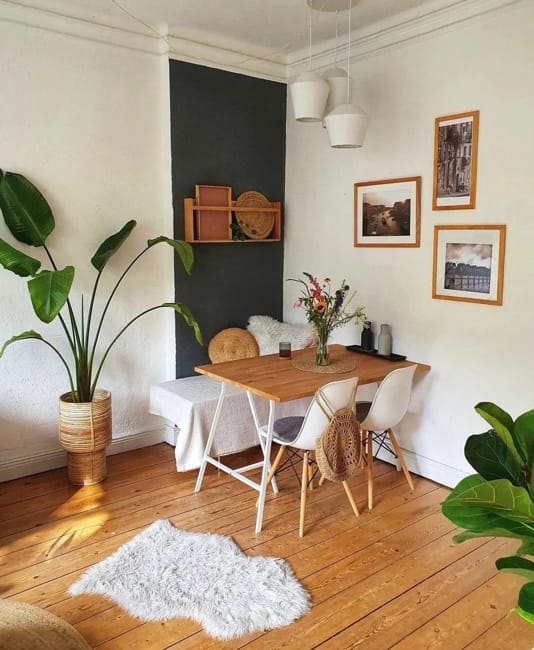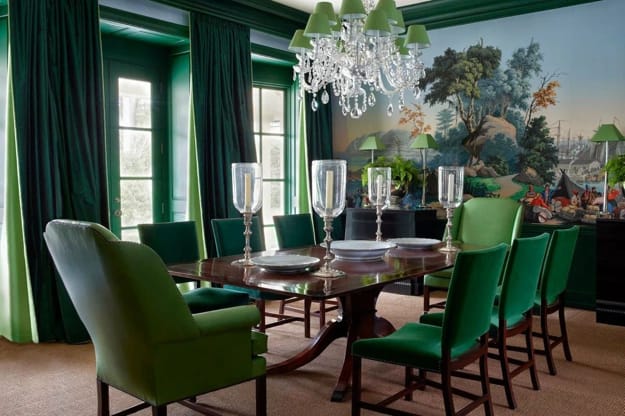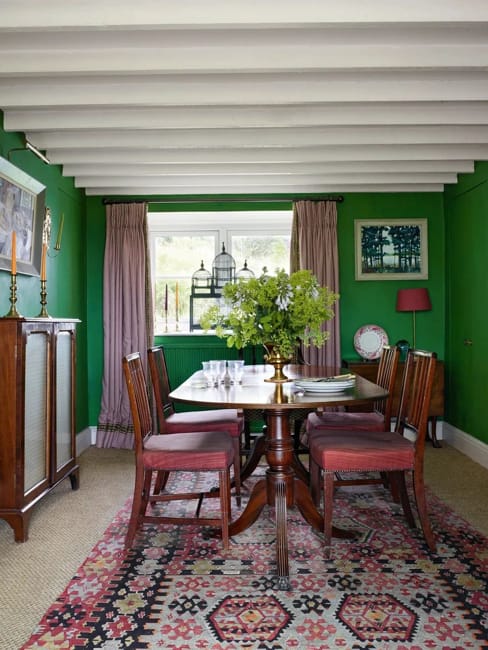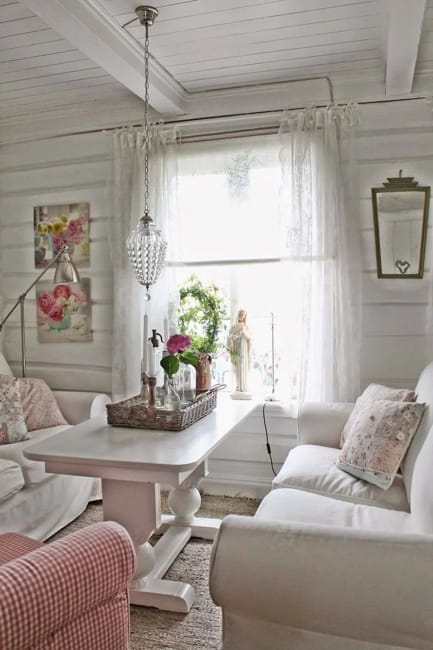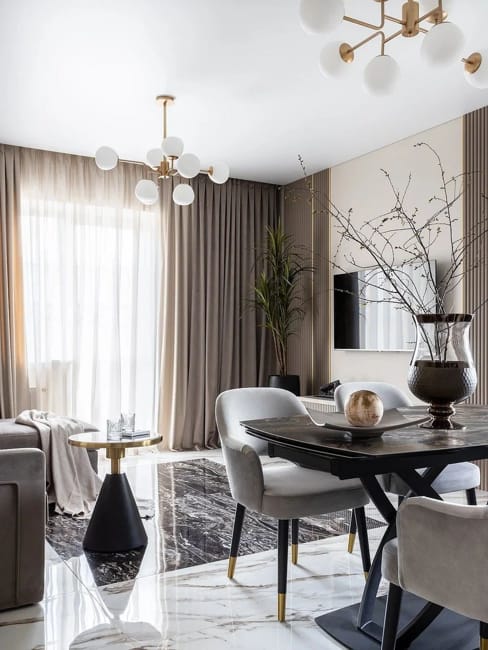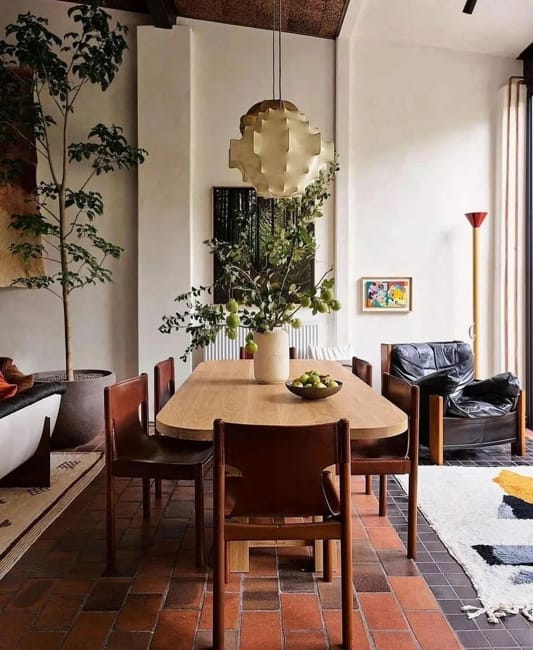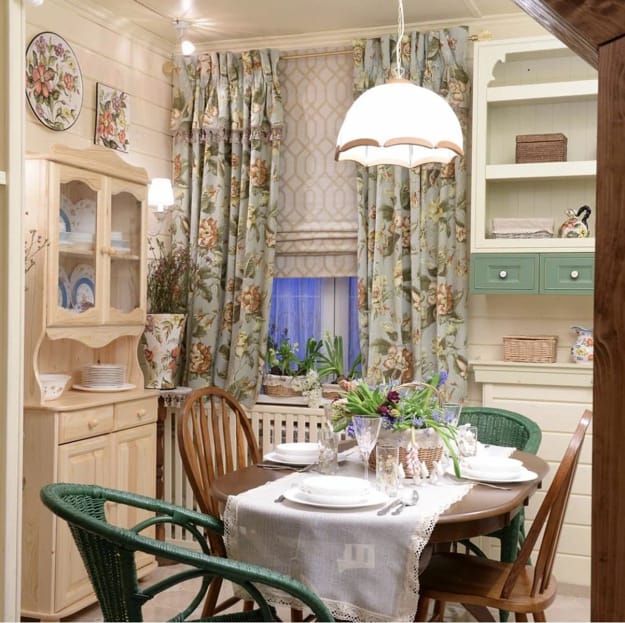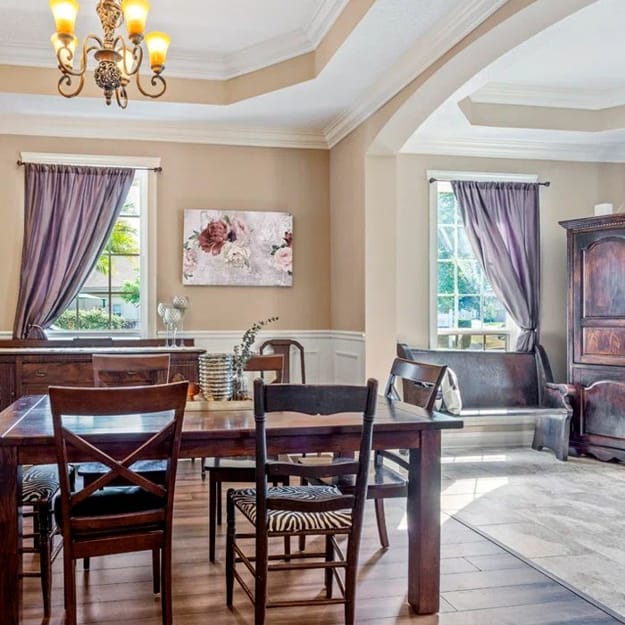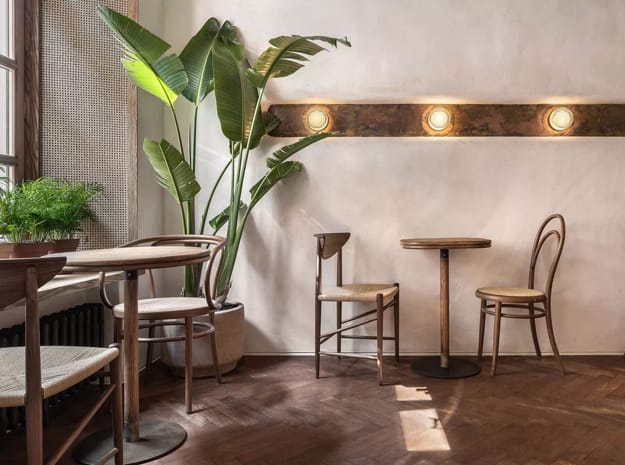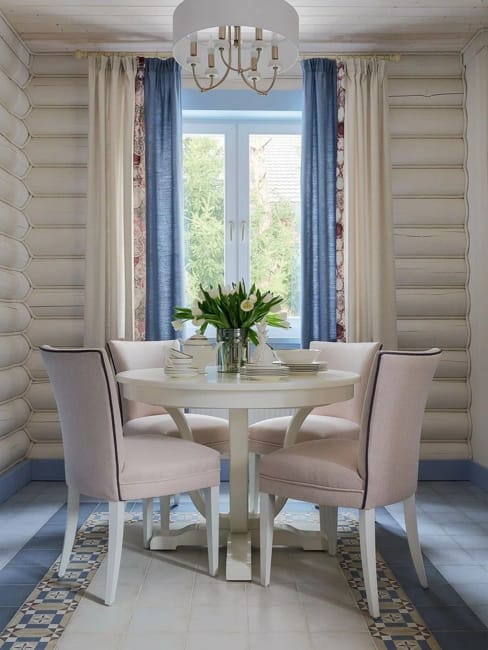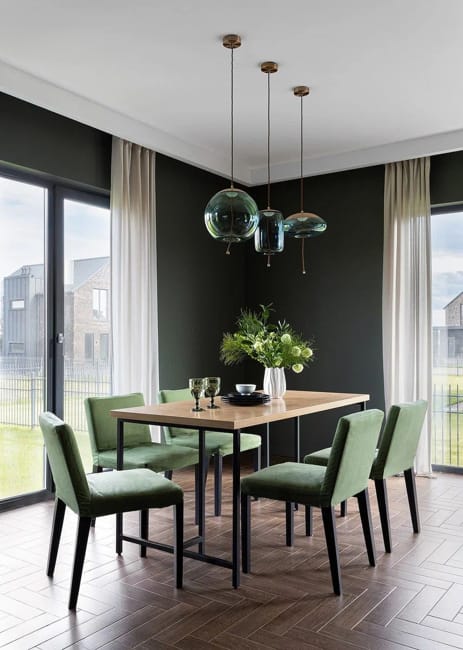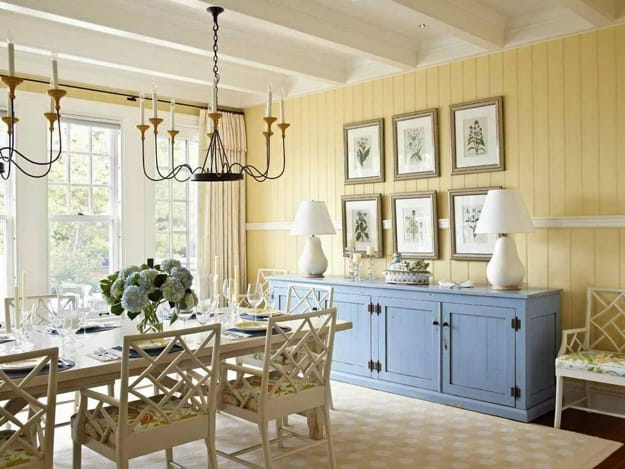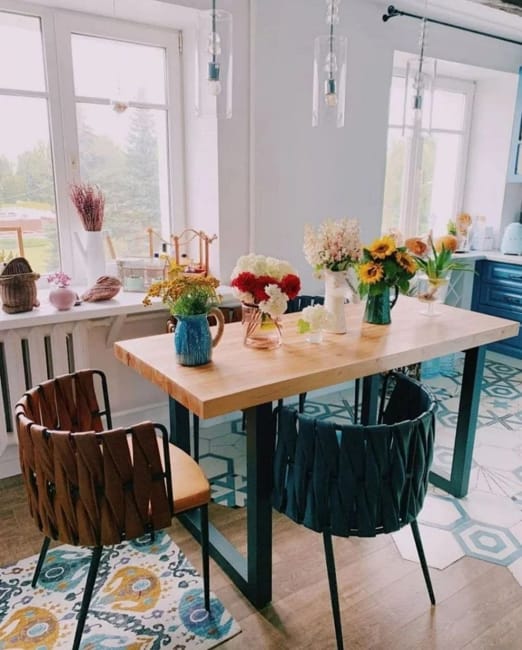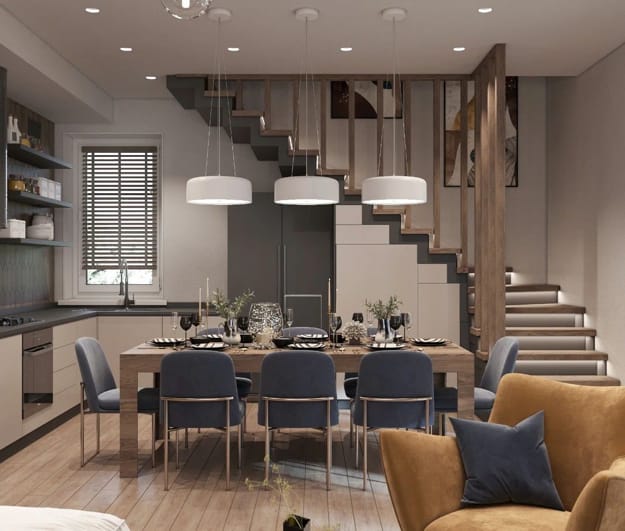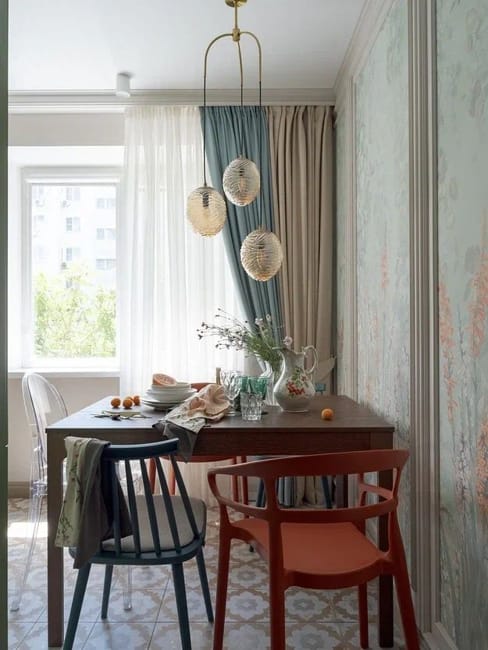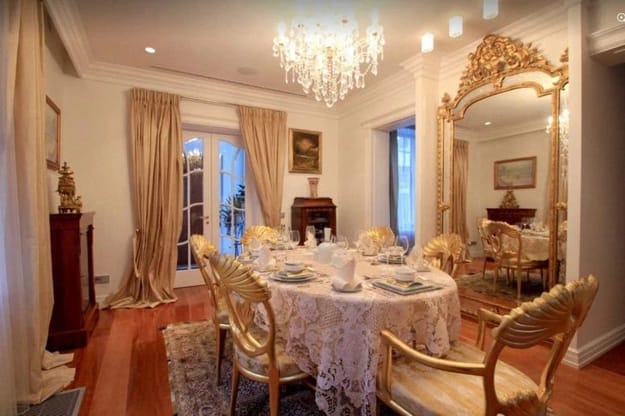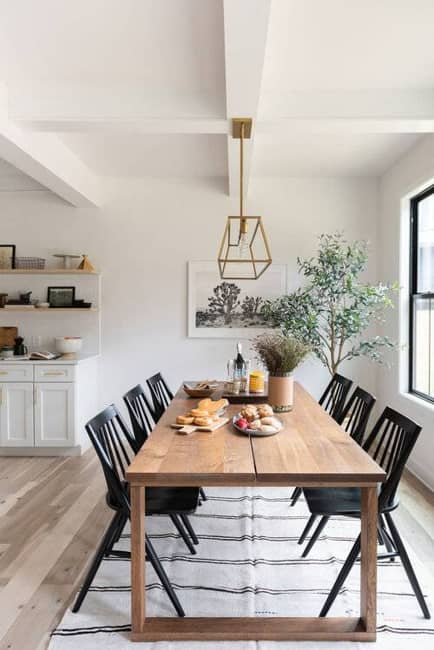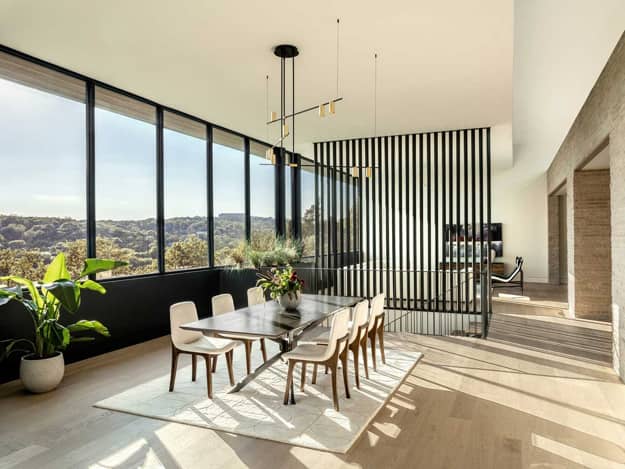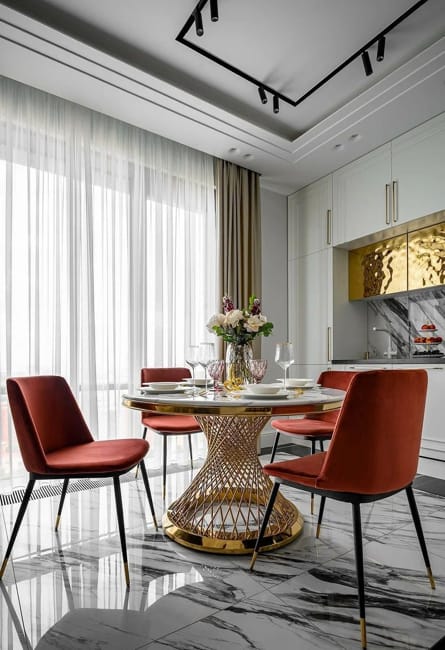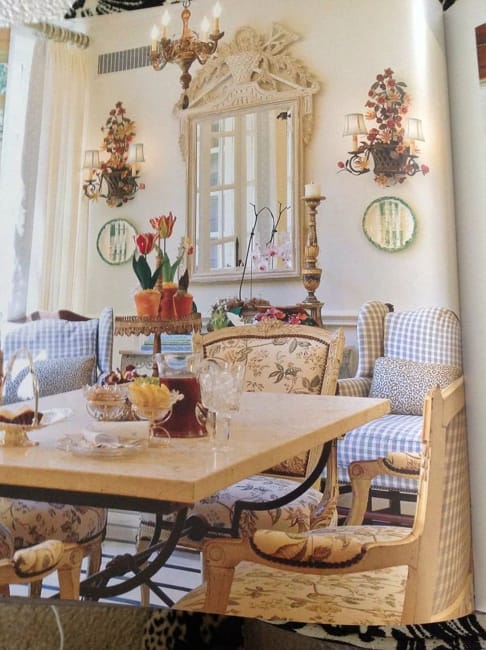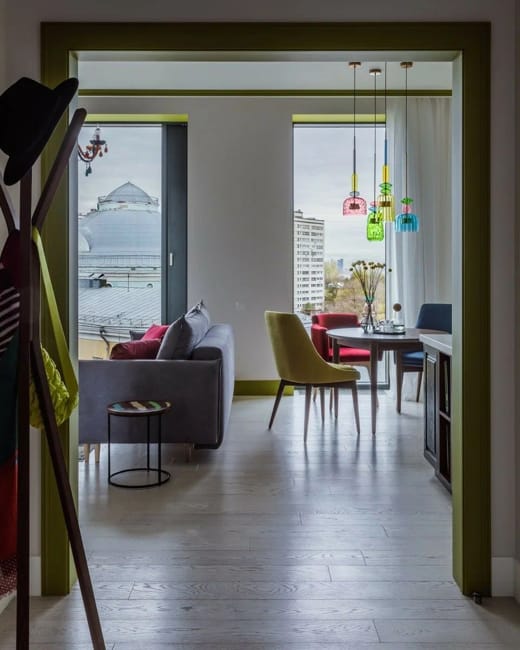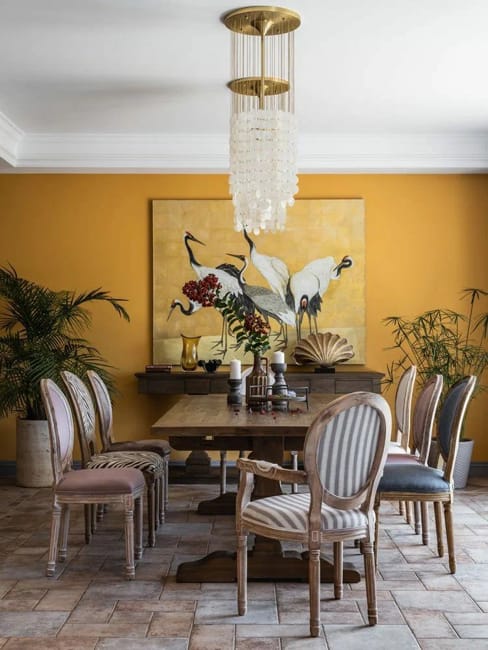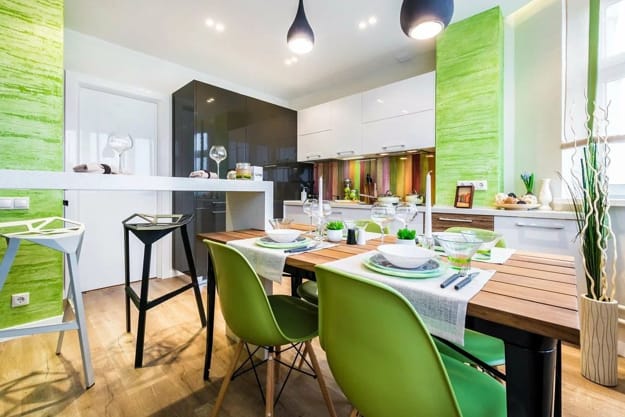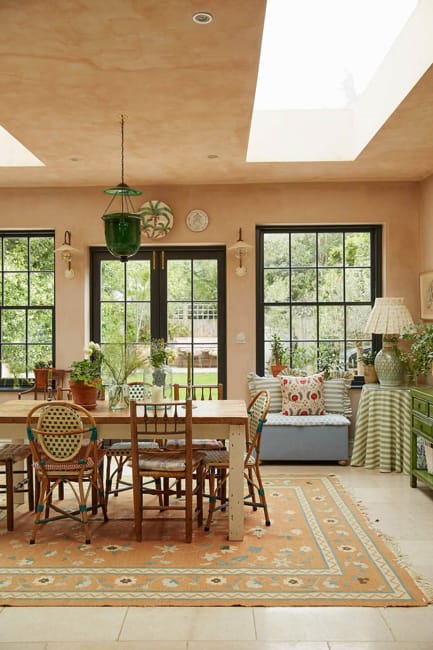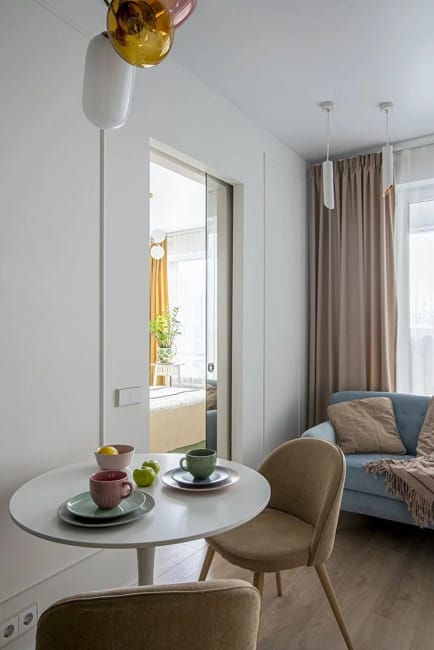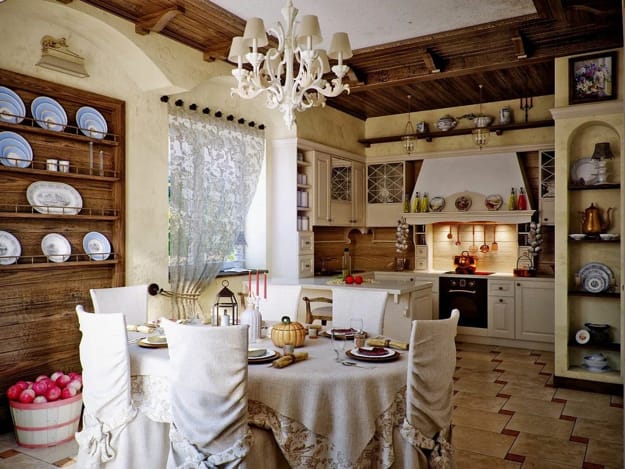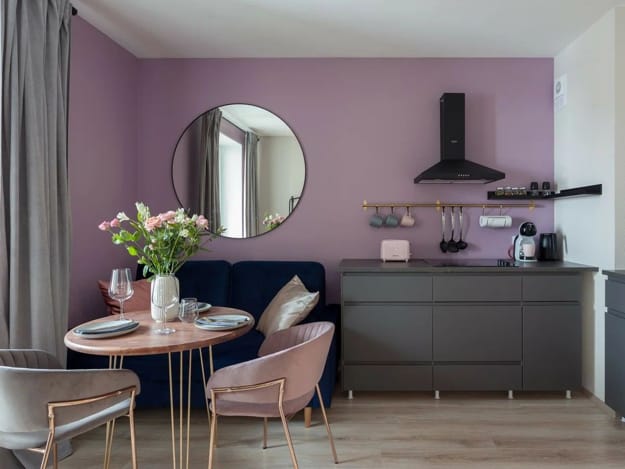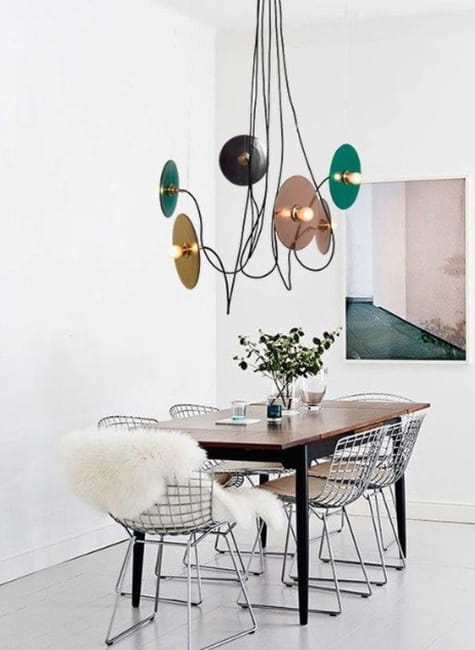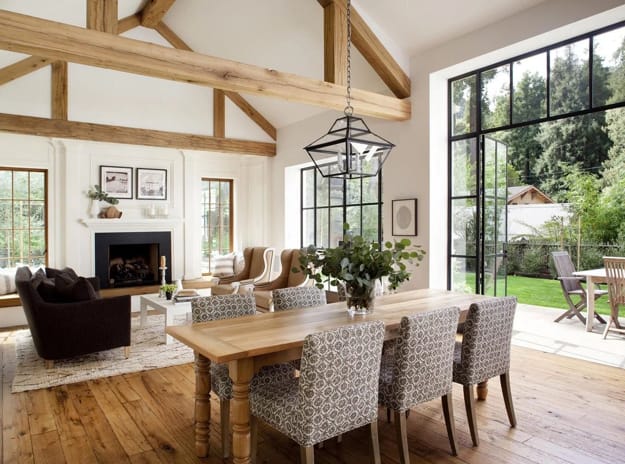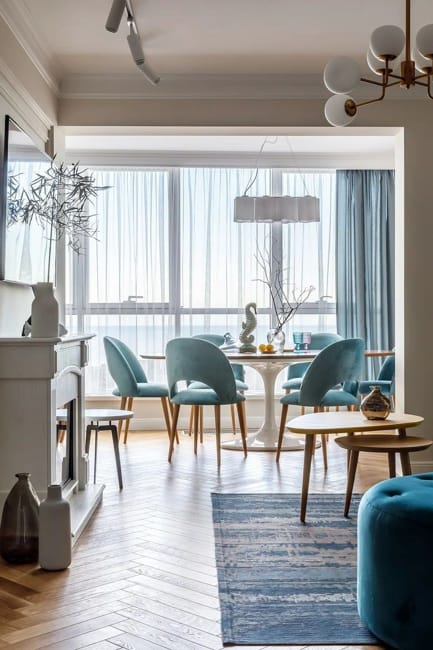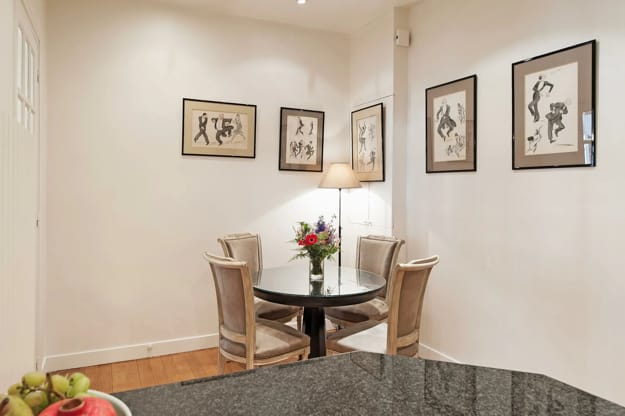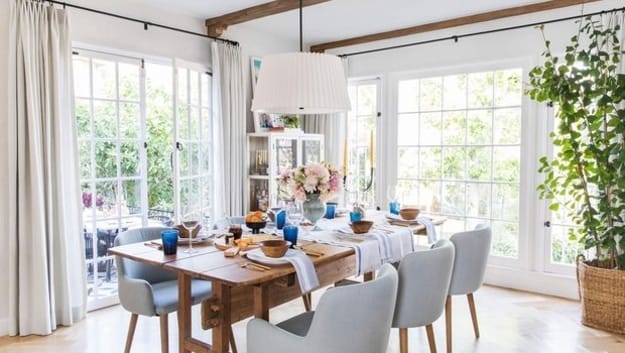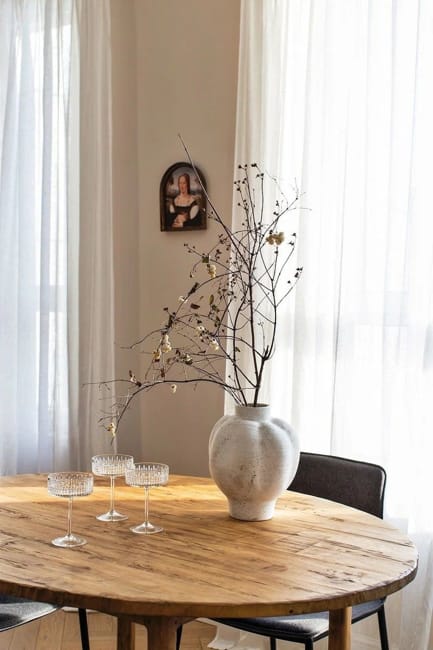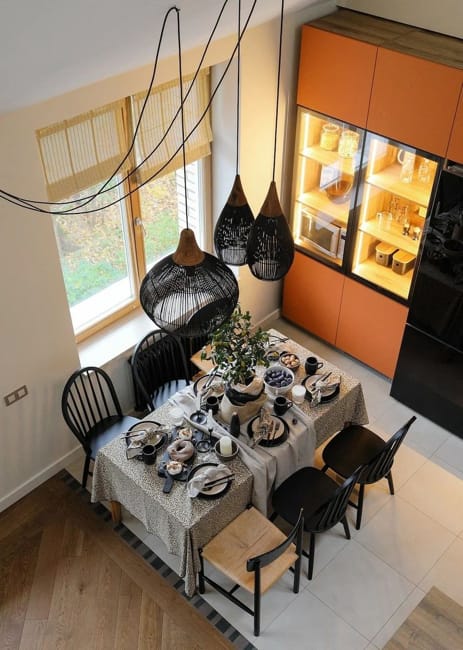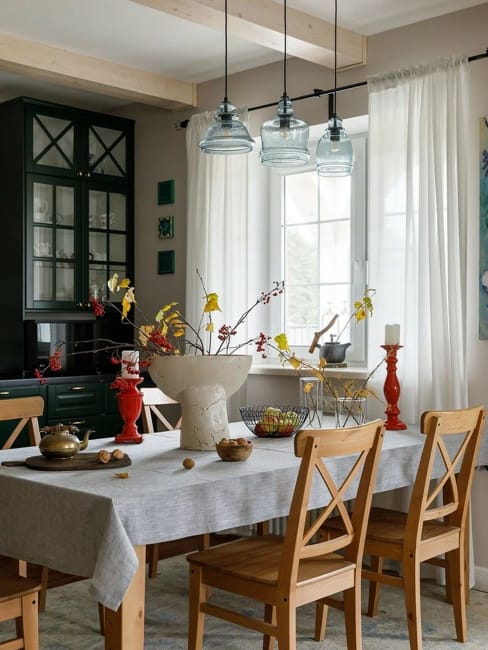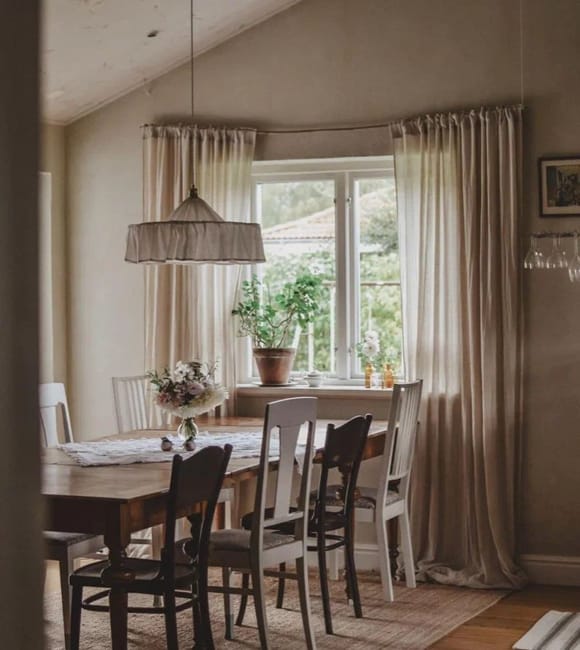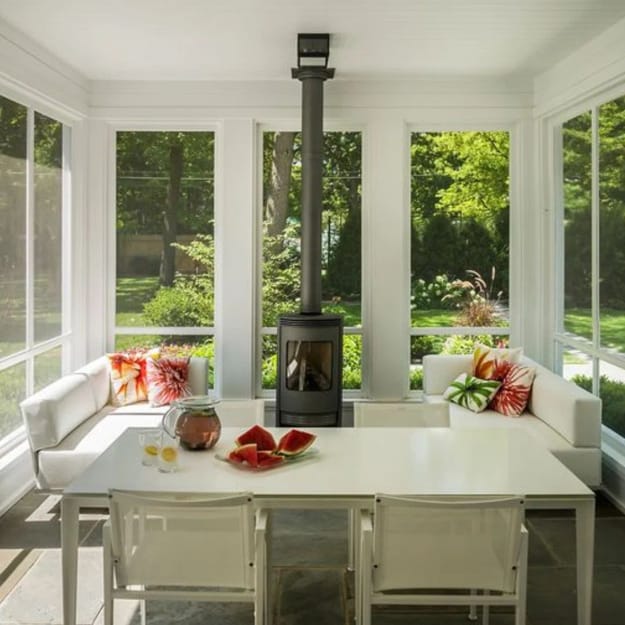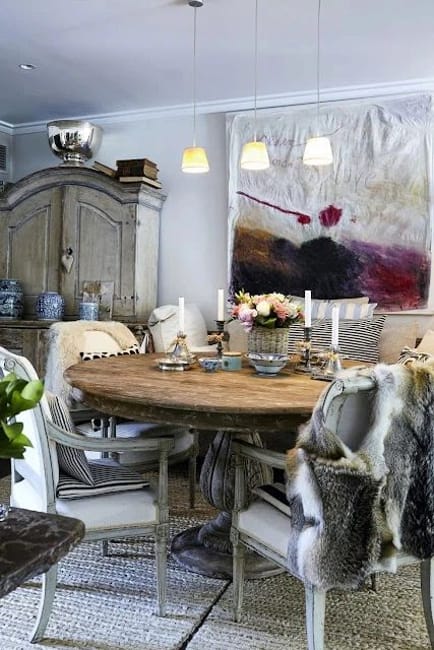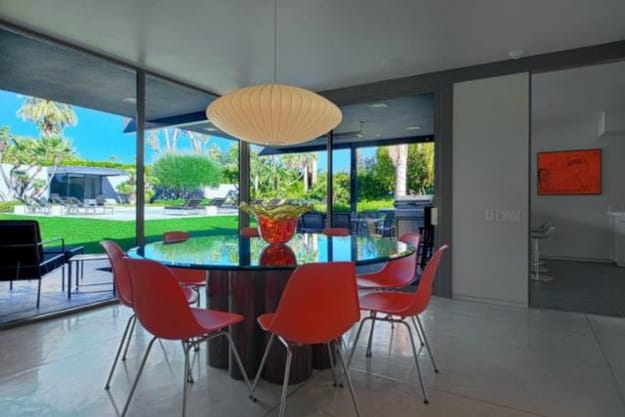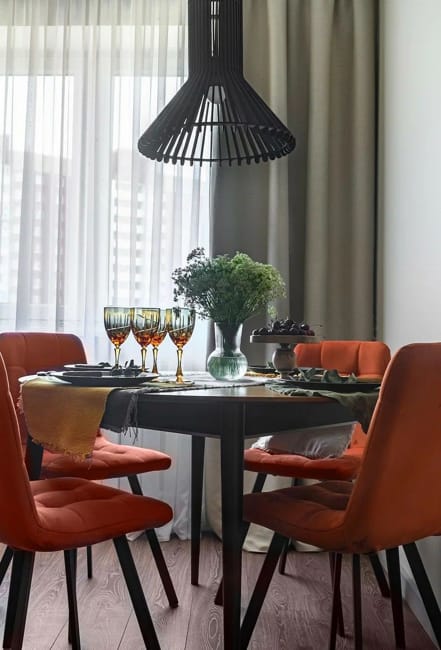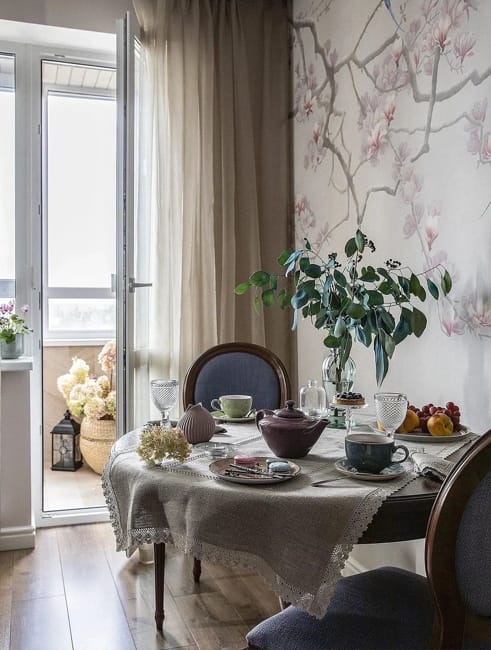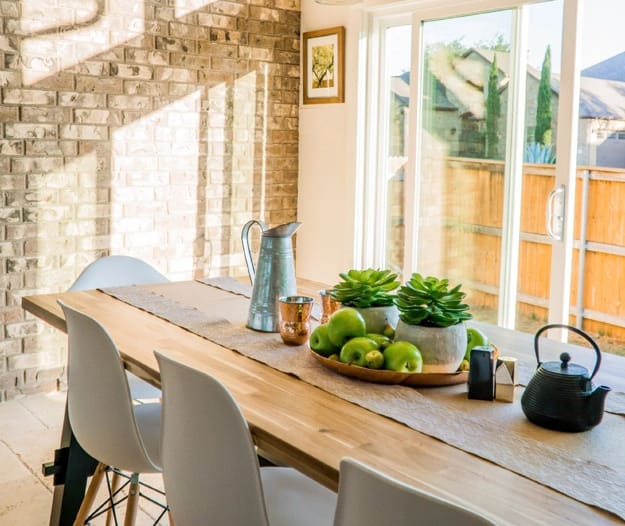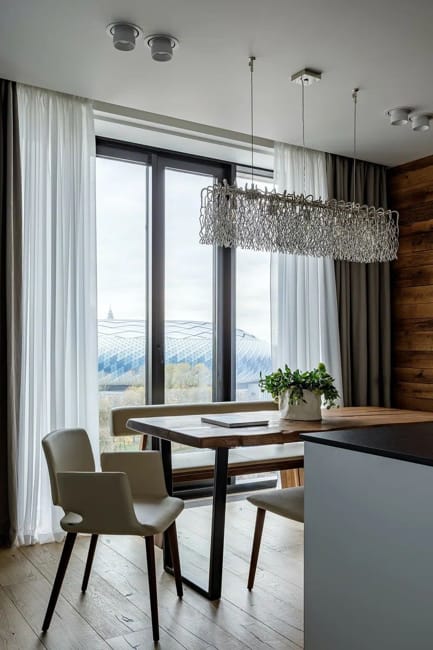 More from interior colors

Bright home interiors and amazing views of the ocean make this beach house a dream place. Large windows, light, neutral room...
and enjoy free articles sent to your inbox