Latest Trends in Decorating Dining Rooms with Modern Wallpaper, 50 Brilliant Room Design Ideas

Dining Room

Interior Design Ideas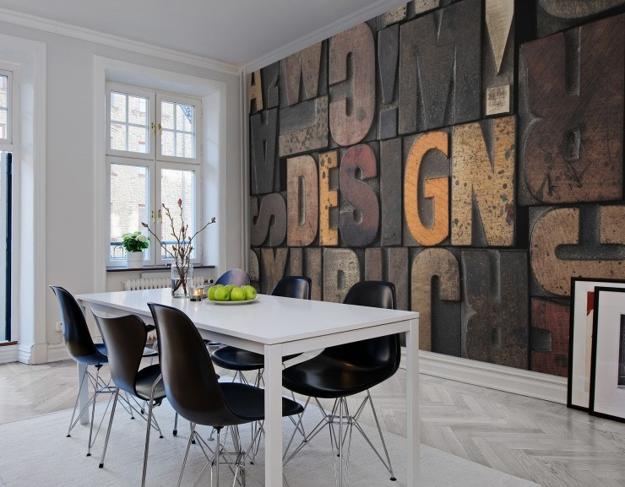 Contemporary wallpaper, dining furniture
modern wallpaper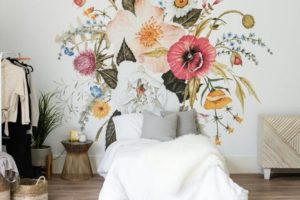 Dining rooms are formal spaces we share with friends and families when celebrating holidays and special events. These home interiors need to look festive, regal, and elegant. Modern wallpaper patterns are fabulous for refreshing your dining room designs by adding stylish color combinations and textures to the spaces. Modern wallpaper designs can beautifully match room colors and create a breathtaking visual effect. Beautiful wallpapers are excellent tools to revamp the interiors with contemporary textures, unique patterns, and trendy colors.
Modern ideas are inspiring and give you a chance to use the latest trends in decorating all your home interiors without spending too much money. The newest dining room decorating ideas tend to be expressive and elegant. Light interior colors and clutter-free decor help relax at the comfortable, large dining tables. Modern wallpaper patterns and contrasting color combinations add interest and a novel feel to simplified room designs.
Modern dining room decorating ideas
Good Feng Shui for a dining room
Modern dining room designs featuring large windows
Trends in decorating dining rooms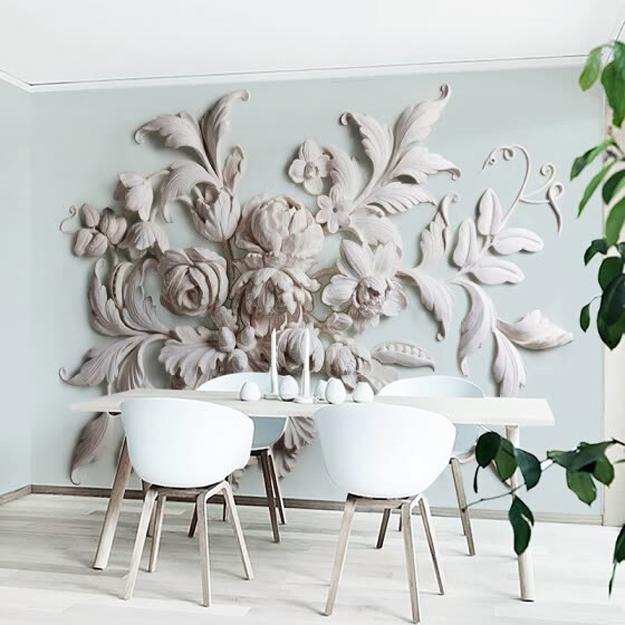 1. Neutral colors
Black and white room decorating is classy and timelessly elegant. Black and white wallpaper patterns blend traditional and contemporary vibes offering unique opportunities to play with decoration patterns for harmonizing a room design.
The latest trends in decorating modern dining areas
Cozy dining areas, ideas for decorating small apartments
Design trends in modern tableware and beautiful table decoration
2. Golden colors
Neutral colors and golden hues are beautiful trends in decorating dining rooms. Light warm colors give visual appeal to large and small spaces. Soft neutral color tones with golden accents look festive, bright, and versatile. Foods prints add excitement to dining room decorating.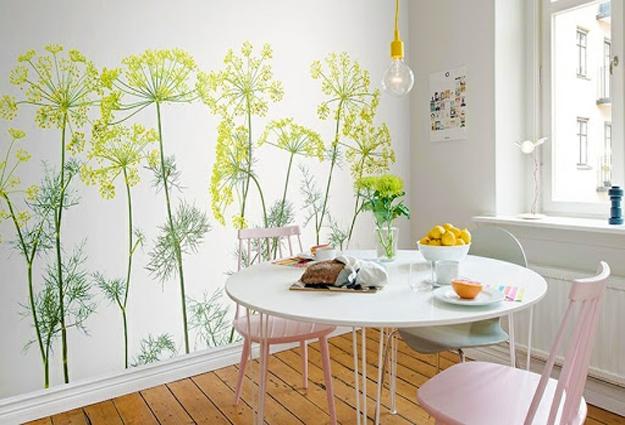 3. Ceiling designs
Beautiful wallpaper patterns on the ceiling take modern dining room decorating ideas to the next level. The stylish wallpapers, paired with matching decor, dining furniture, tableware, and window treatments, create spectacular rooms.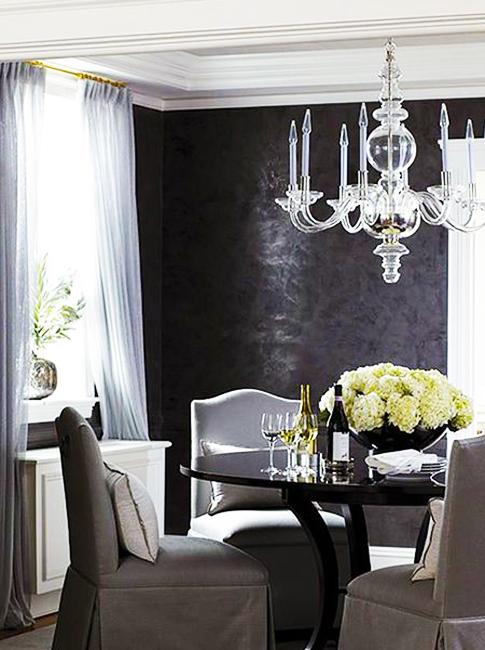 A contemporary ceiling color or pattern adds a unique character to the dining room decorating that is difficult to recreate otherwise. Colors that stand out create stylish and beautiful contrasts. A floral wallpaper or stripes on the ceiling are the ultimate upgrades transforming dining rooms into original and modern spaces.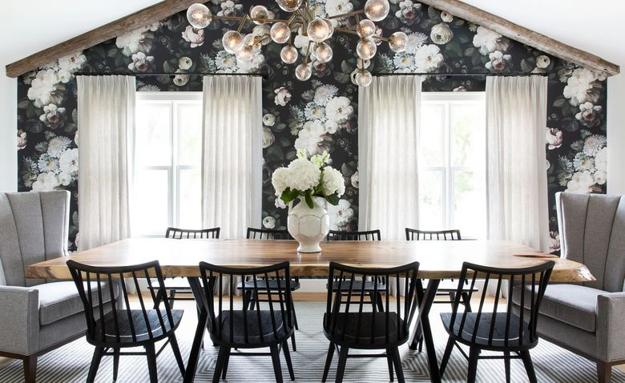 4. Stone accent walls
Nothing screams unique and modern like a beautiful crystal wallpaper. The pattern and color combination turn an accent wall into a stylish focal point for room decorating. Pair this type of wallpaper with bold hues to bring out the natural contrasts into your room decorating. A crystallized or natural stone appearance offers unique patterns that never duplicate. The texture of these wallpaper designs comes in soft shades of neutral colors, which are perfect for contemporary interior design.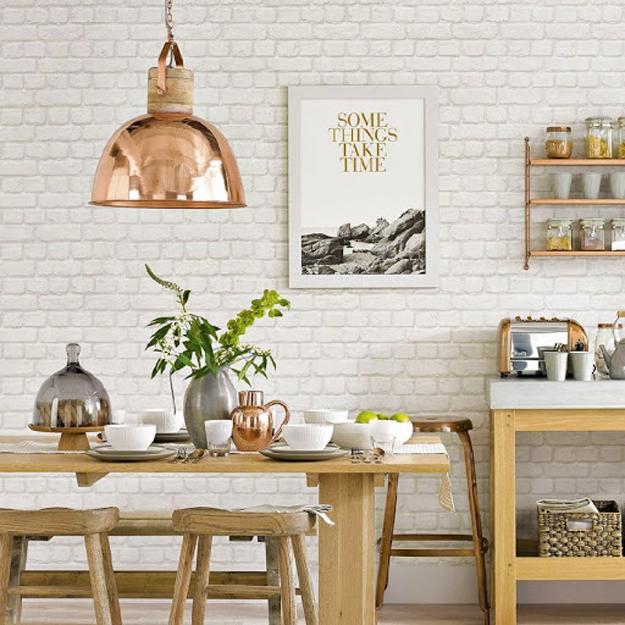 5. Geometric shapes
Geometric shapes are modern decoration patterns that are versatile, unique, and elegant. Neutral and vibrant hues work well for dining room decorating, especially when decor accessories and tableware match the colors. Geometric decoration patterns create a mesmerizing effect and enhance the appeal of colorful dining furniture pieces.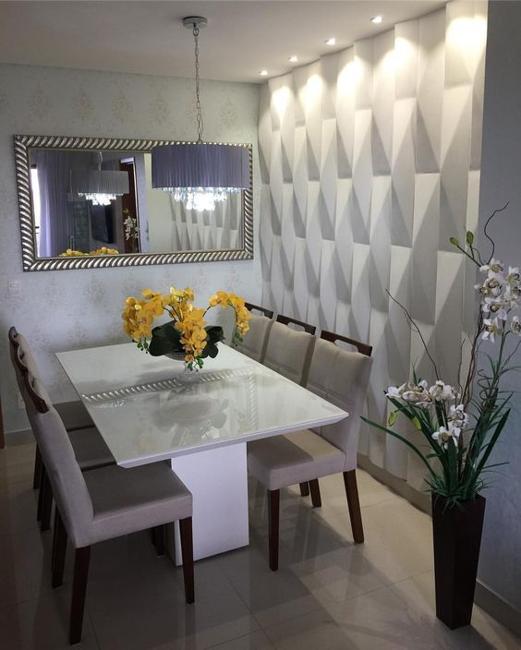 6. Floral designs
The beauty of floral wallpaper is that these designs are available in all colors. Neutral color schemes, gray color tones, black-n-white wallpapers allow to use of dining room furniture and decor accessories in bright hues.  Green colors, blue, orange, red, warm purple color shades, and modern pink pastels look stylish with shiny accents and metallic details and give a contemporary feel to dining room decorating.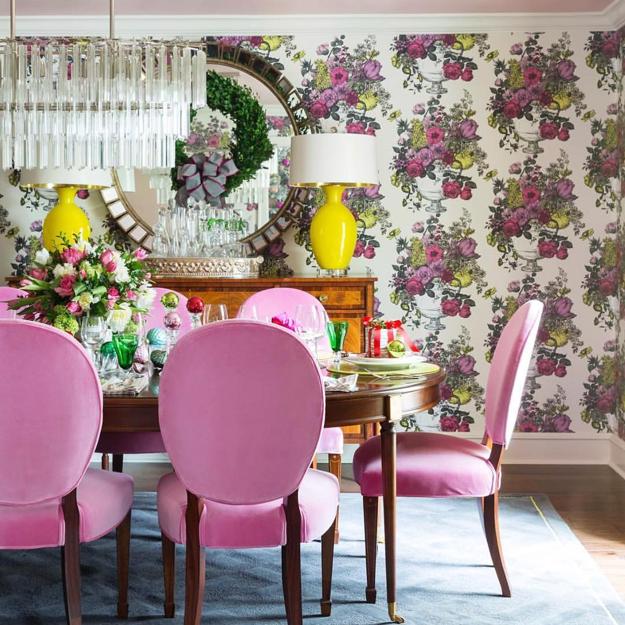 Floral wallpaper patterns are perfect for romantic dining room decorating. Flowers are ideal for room decorating in vintage style also. Floral wallpaper designs are the modern way to give a feminine touch to interior decorating and enhance the stylish look.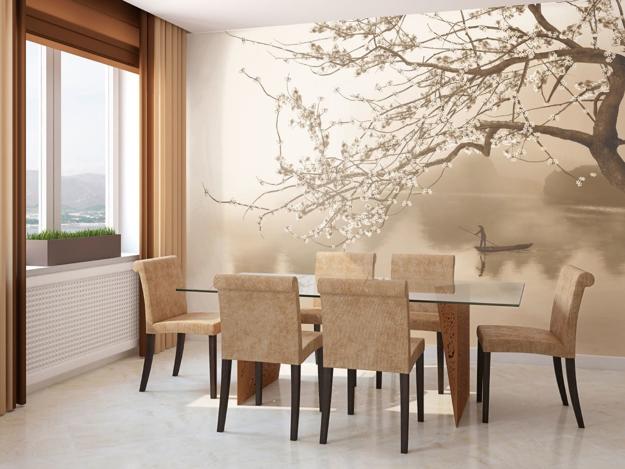 7. Blue and white decorating
All tones of blue colors look beautiful with white shades. Green or purple undertones add a sophisticated look to blue and white wallpapers. Blue and white wallpaper patterns. Combined with bright accents are fantastic, unconventional, and fresh ways to adorn dining room walls.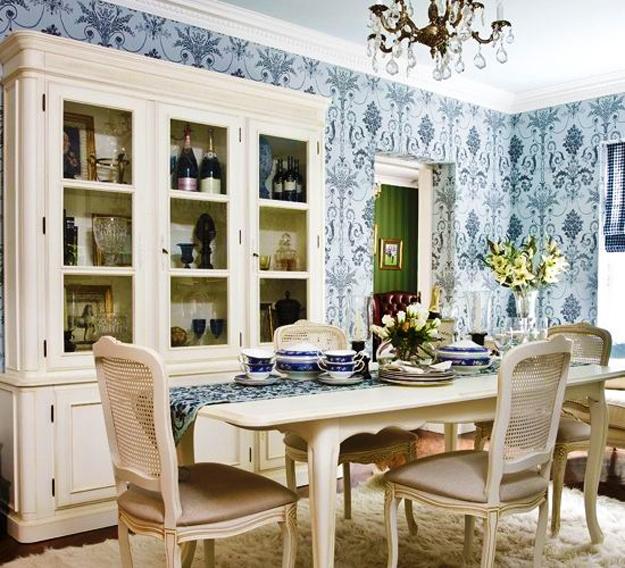 8. Chair rail design
Dining room decorating with modern wallpapers and chair rails creates beautiful and sophisticated spaces. Soft pastels, neutral wallpaper designs, textured patterns, and beautiful wallpapers in vibrant hues are perfect for creating elegant, regal room decorating. A chair rail allows using wallpapers for the top half or the bottom half of the wall. The technique is ideal for balancing room dimensions.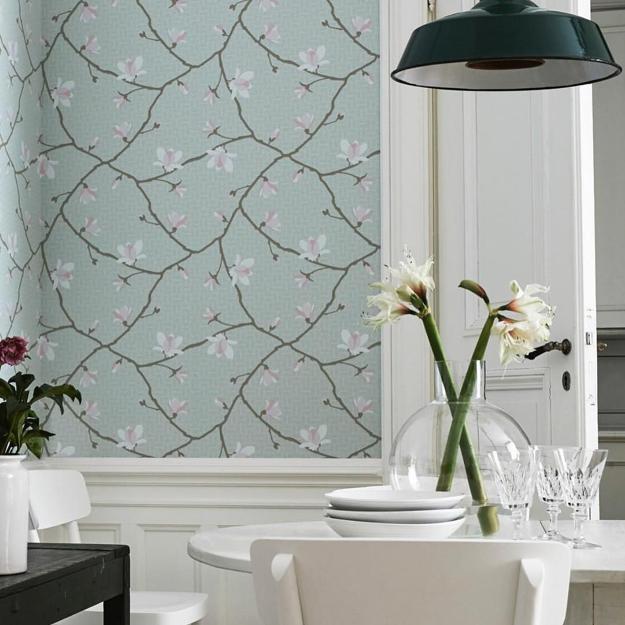 9. Grid wallpaper patterns
Grid wallpaper designs are chic. Grids look elegant and feel fresh. The natural softness of the wallpaper works well with neutral color tones and vibrant hues. These modern wallpaper designs enhance the sophistication of dining room decorating.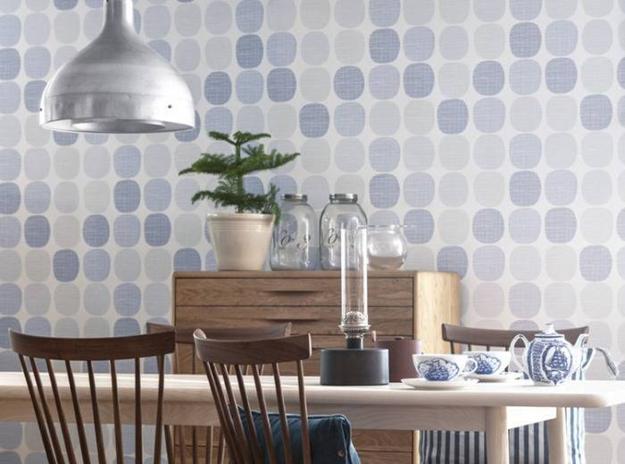 10. Eclectic wallpaper designs
Eclectic design is a creative way to brighten up room decorating. Bold hues and decoration patterns blended with neutral color tones can work well with your existing dining furniture and decor items. Eclectic wallpaper designs, exotic animal or tropical jungle prints can add an eclectic vibe to room decorating.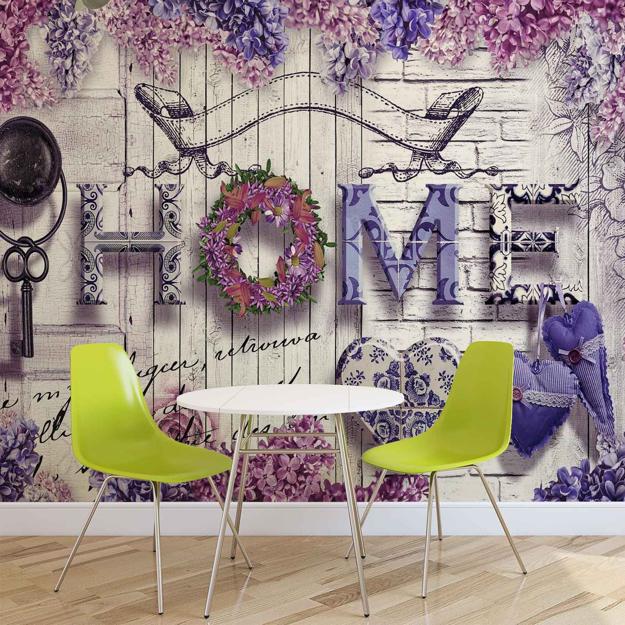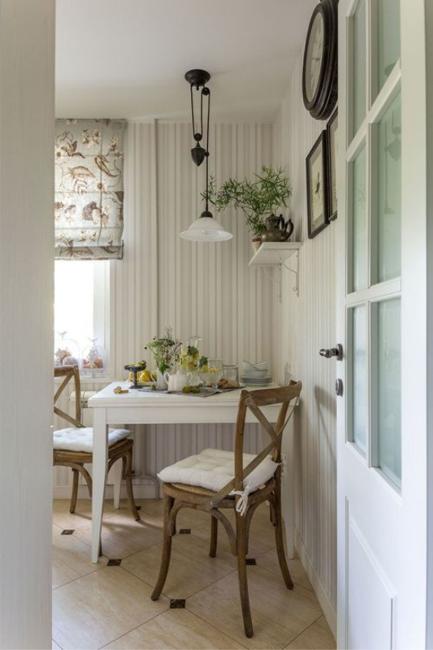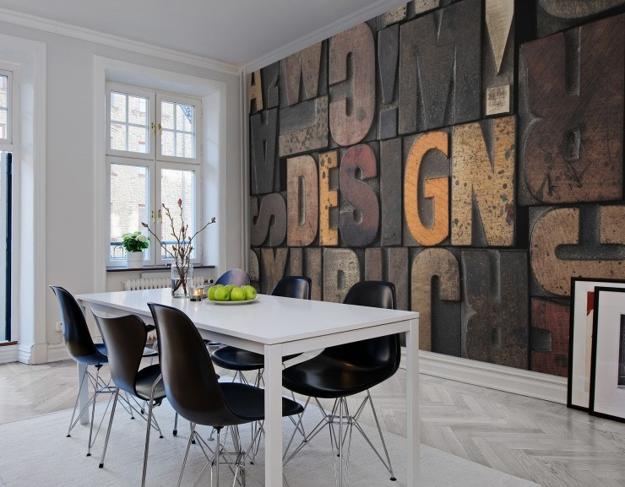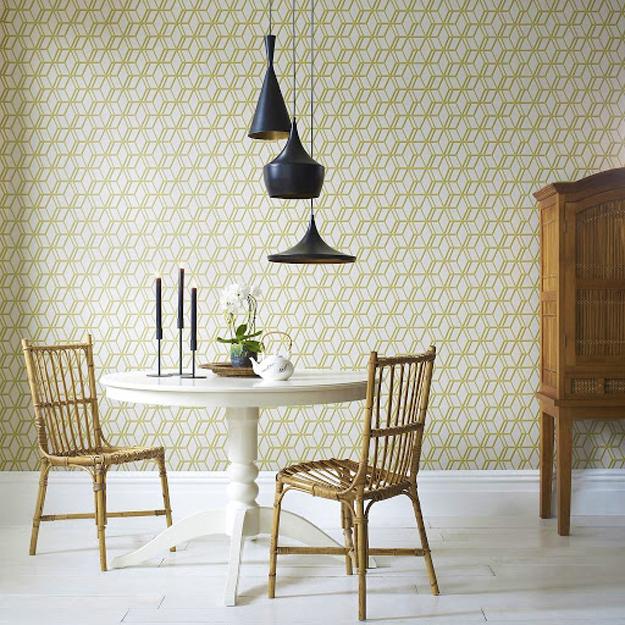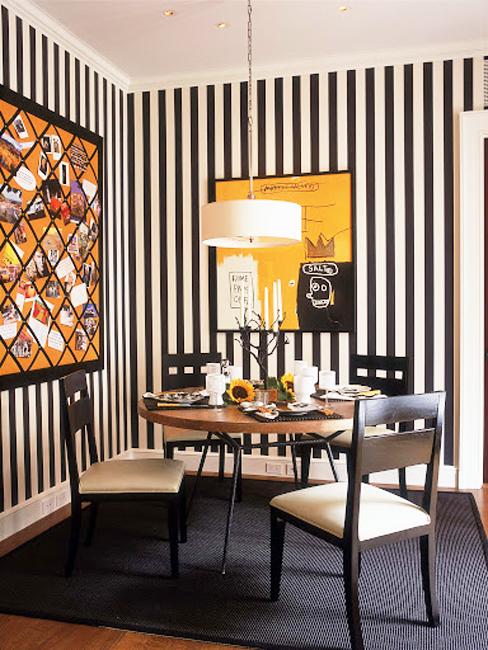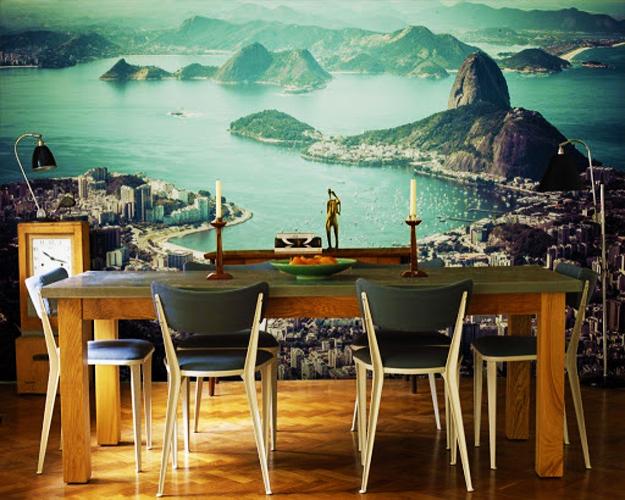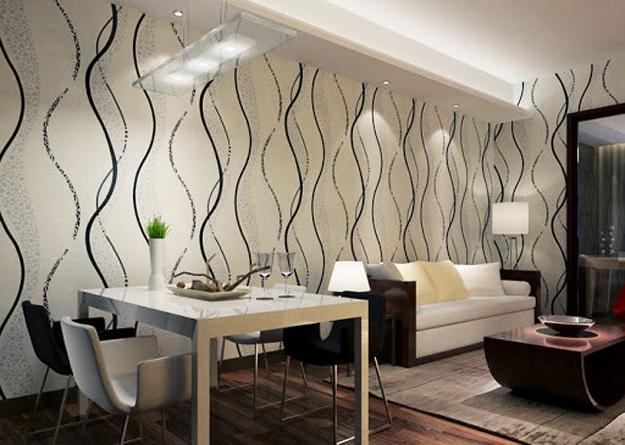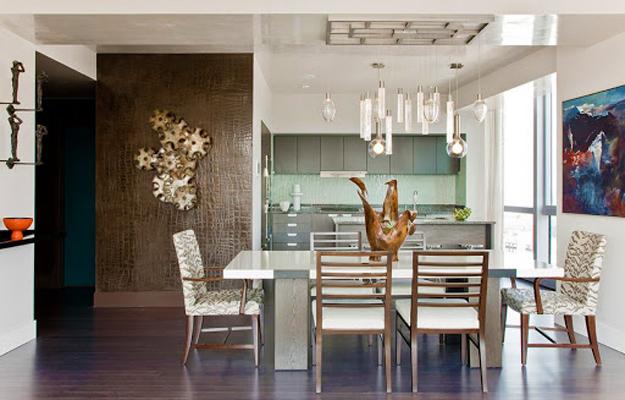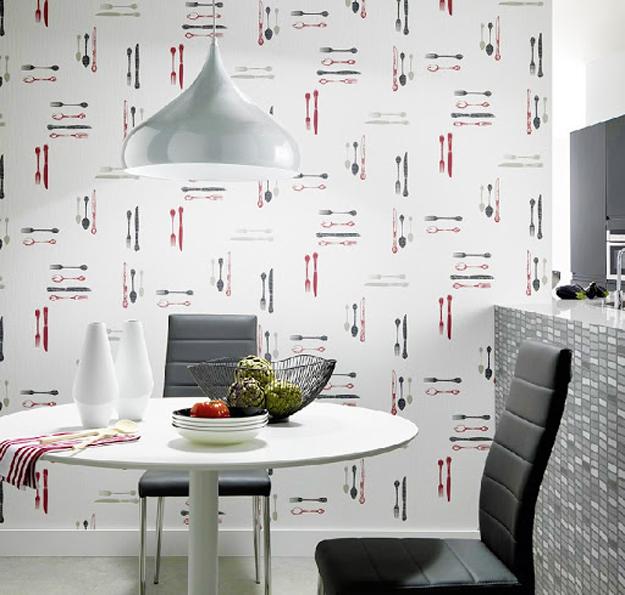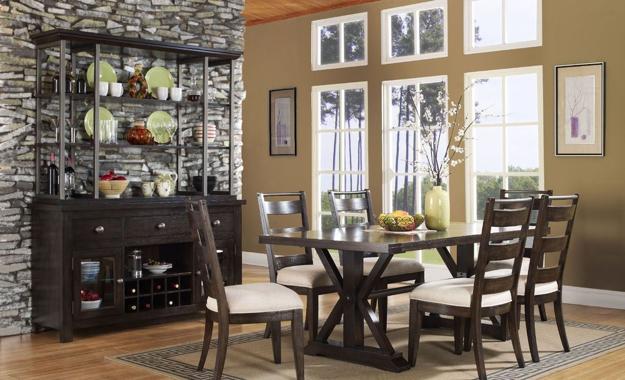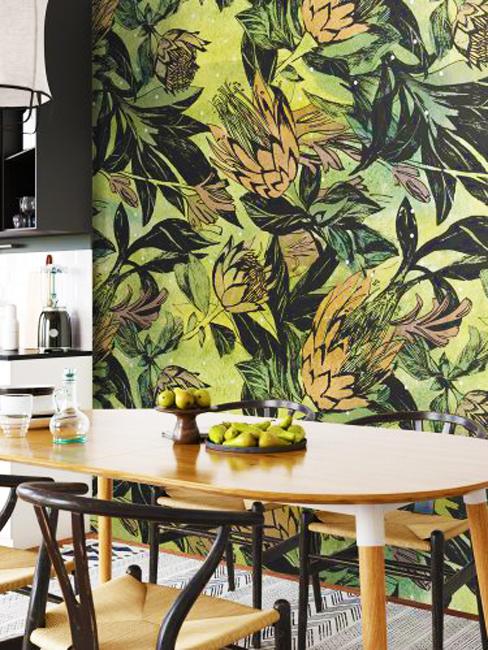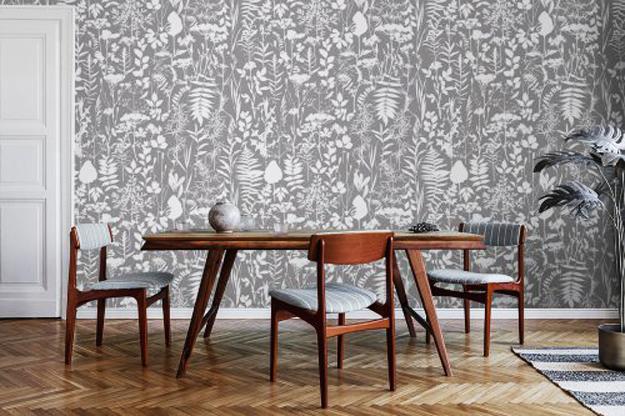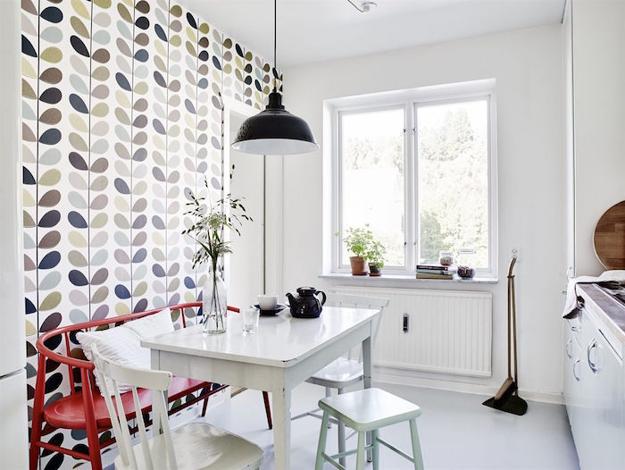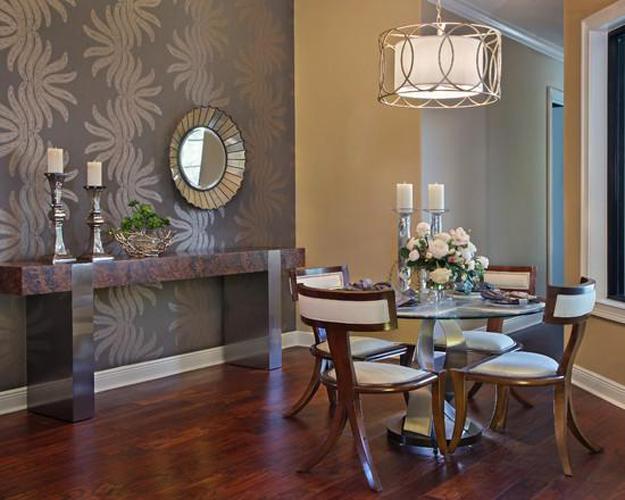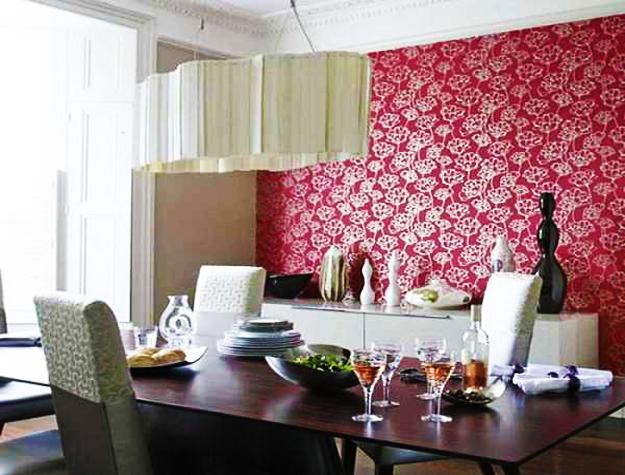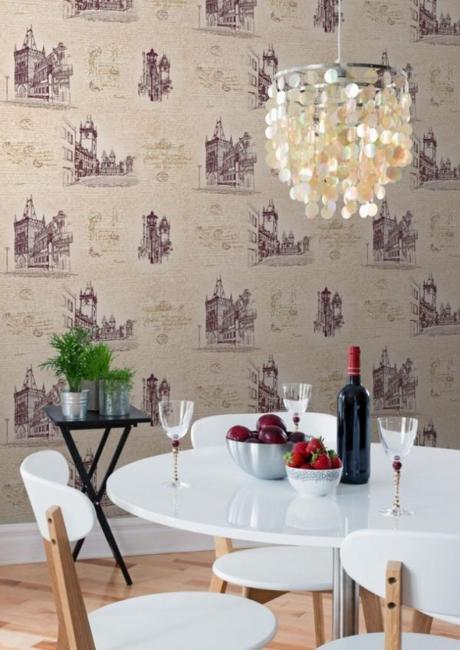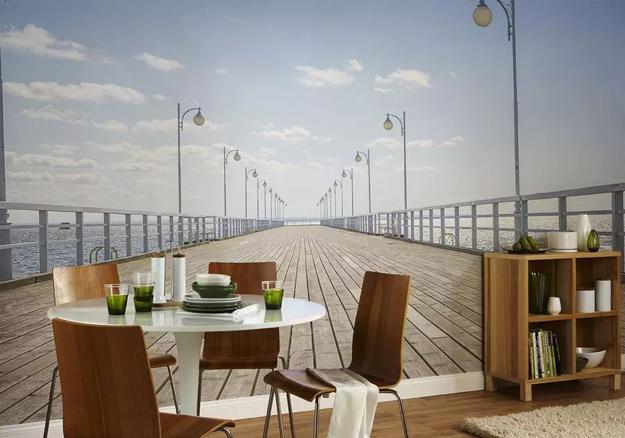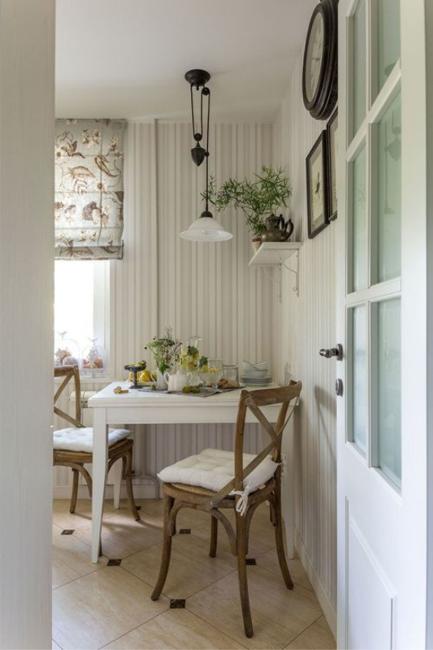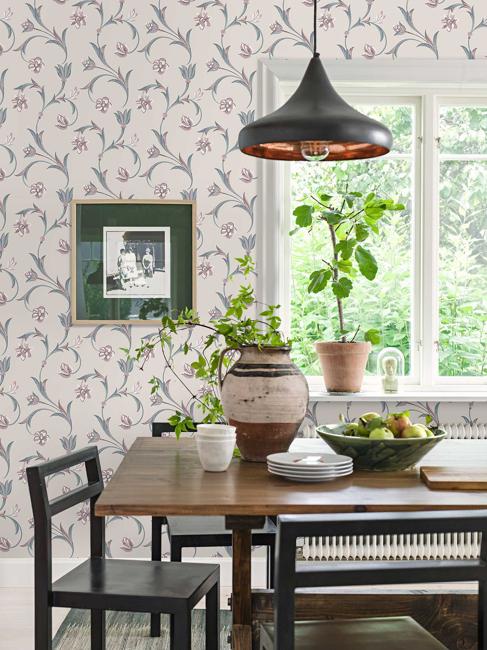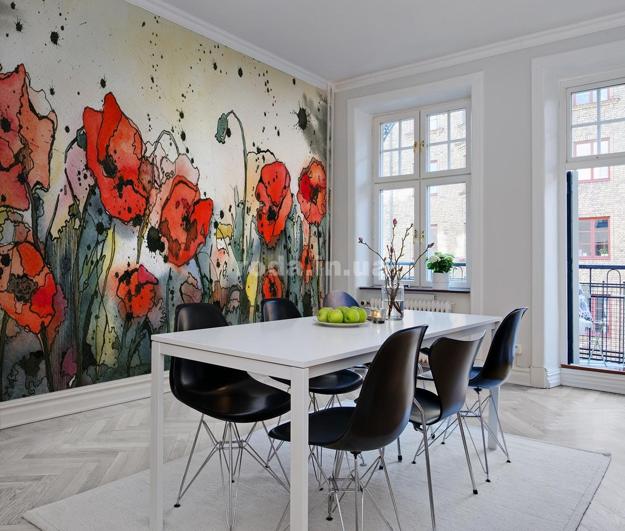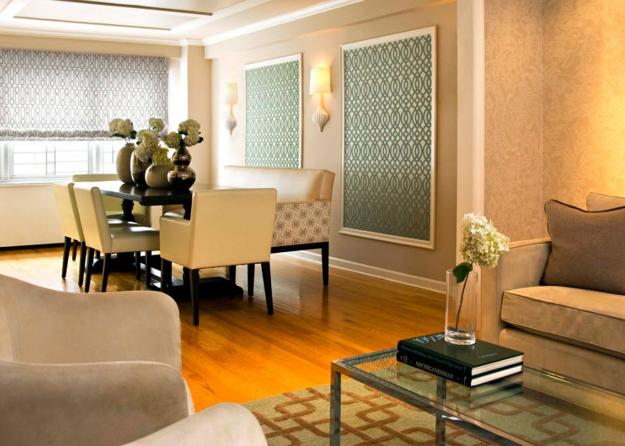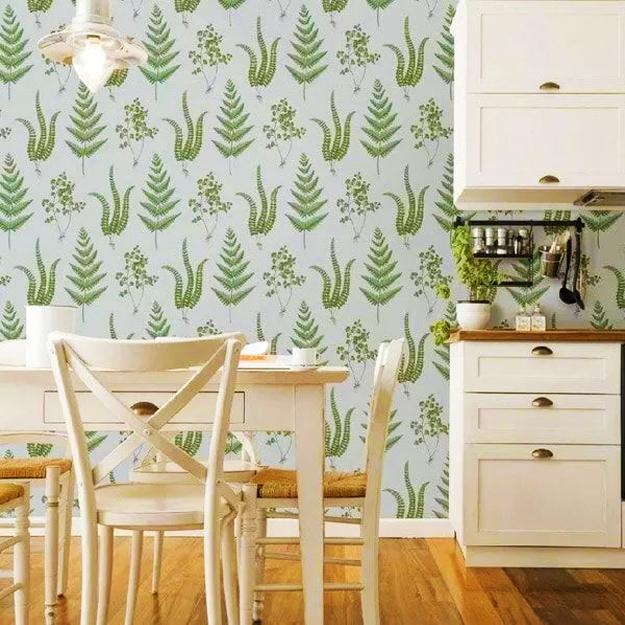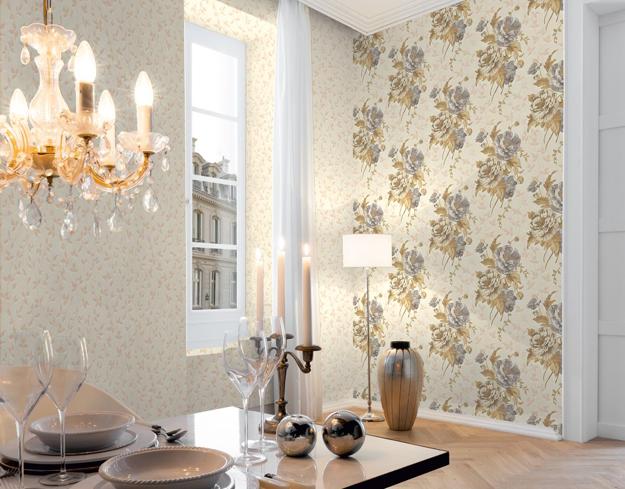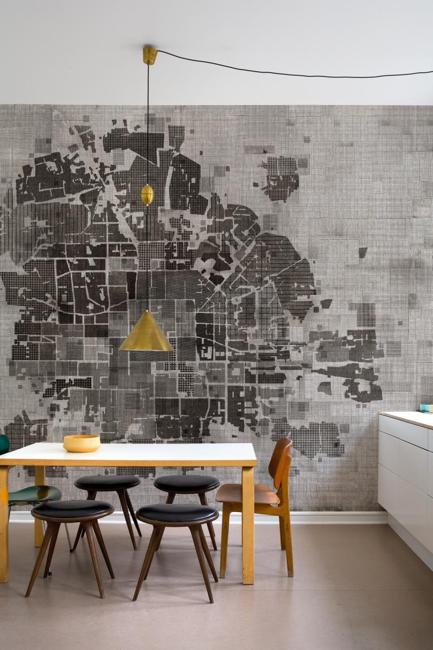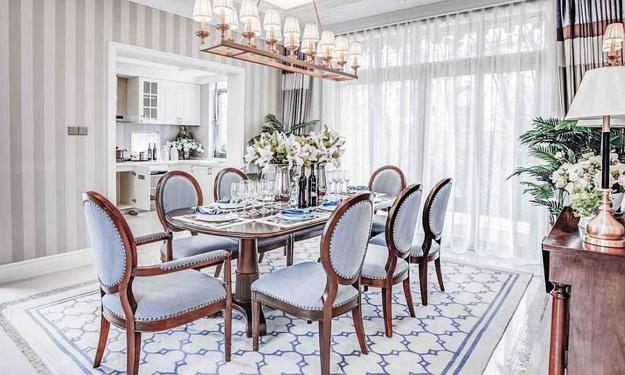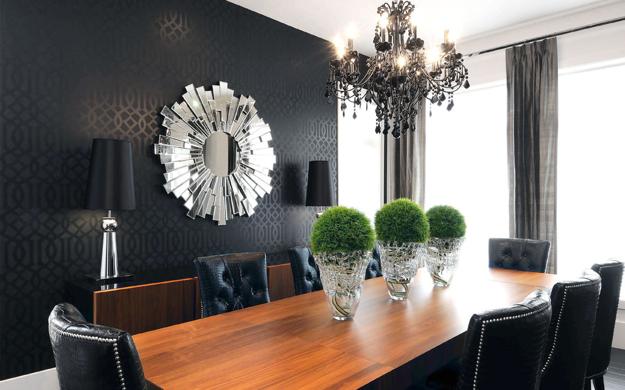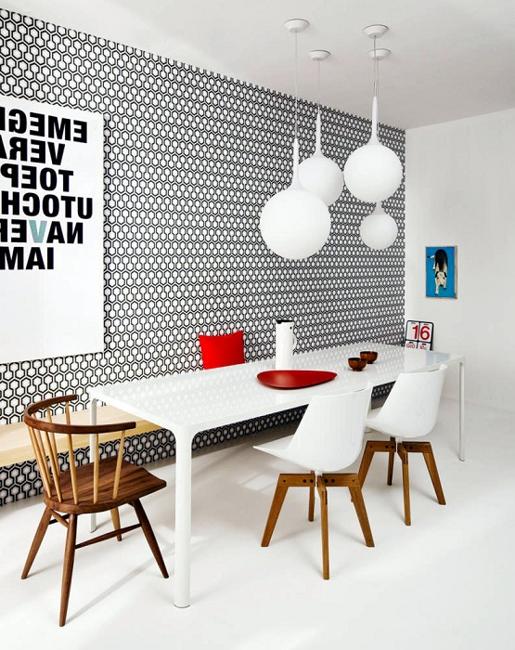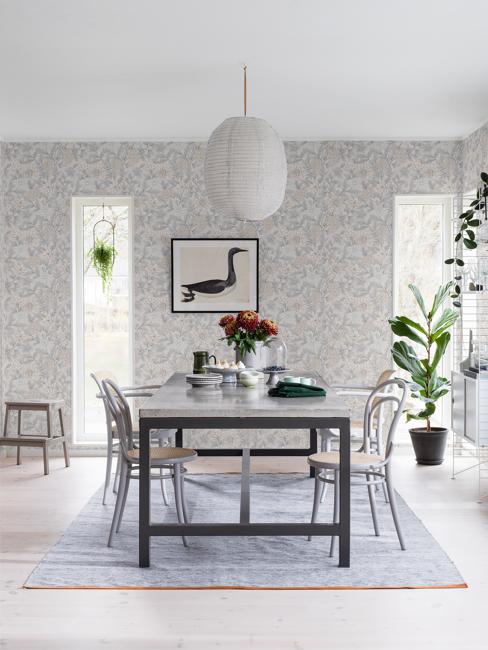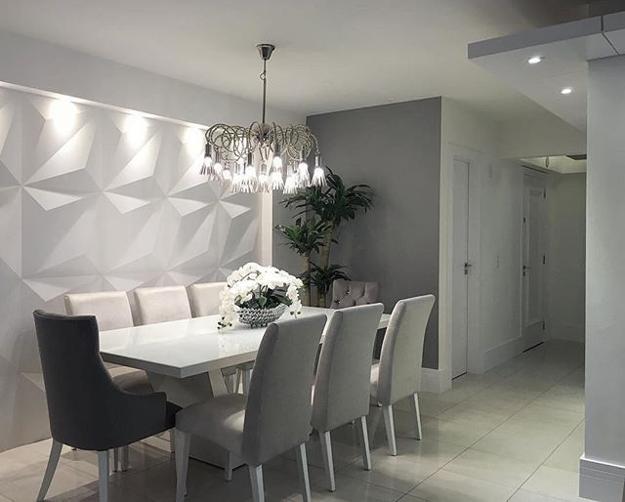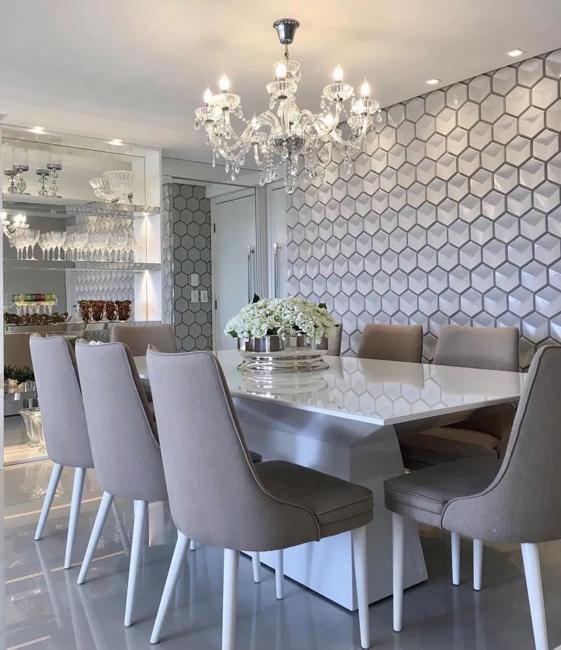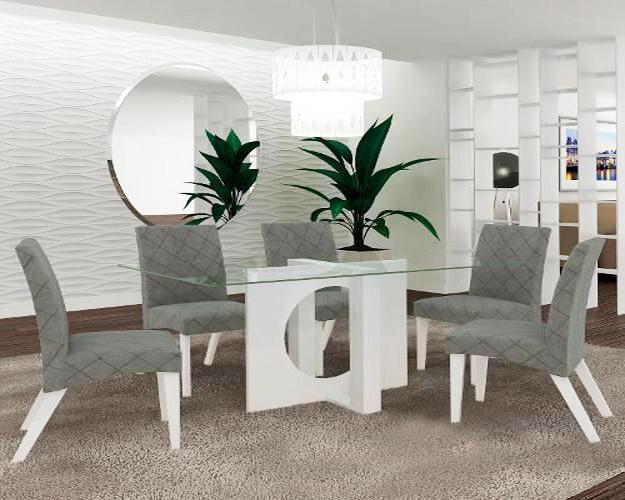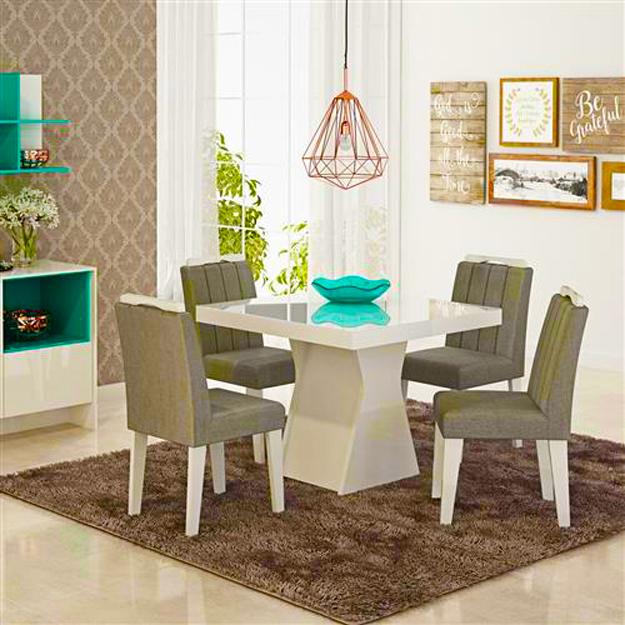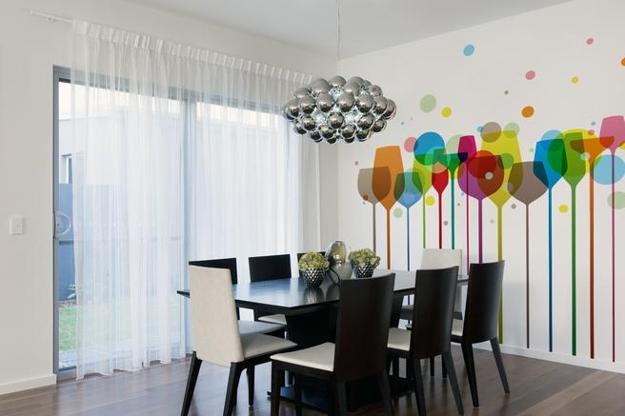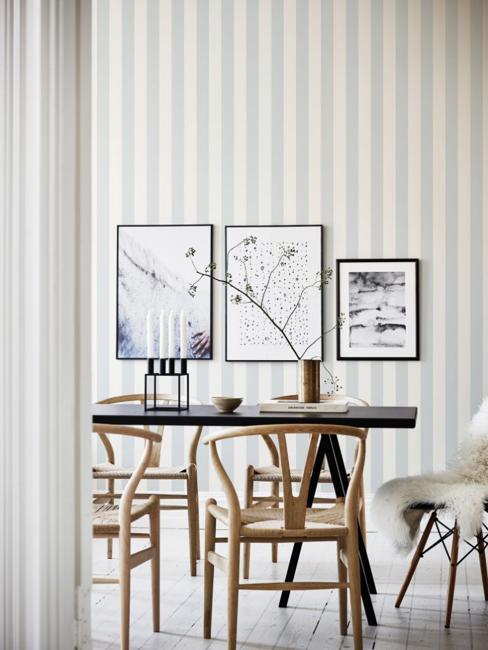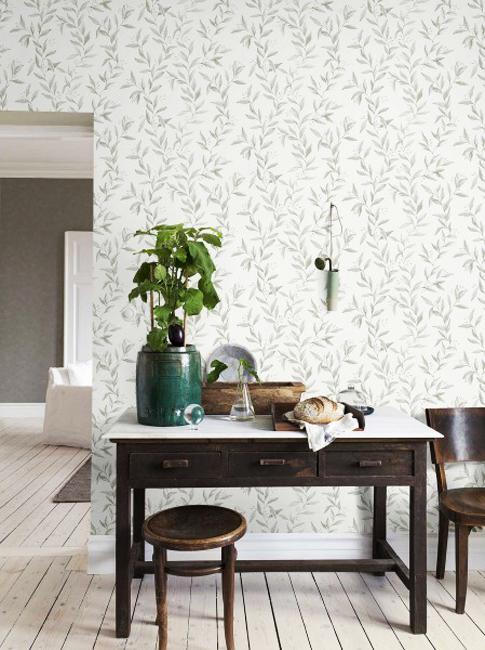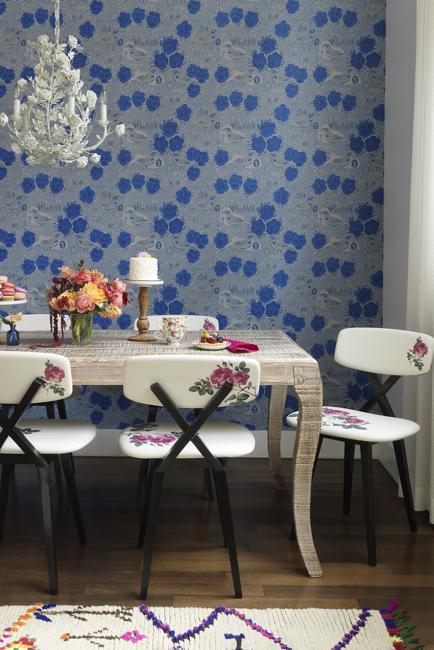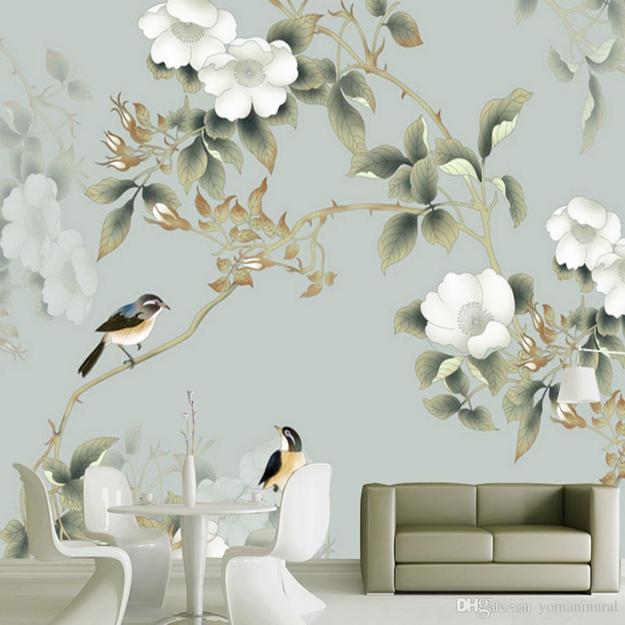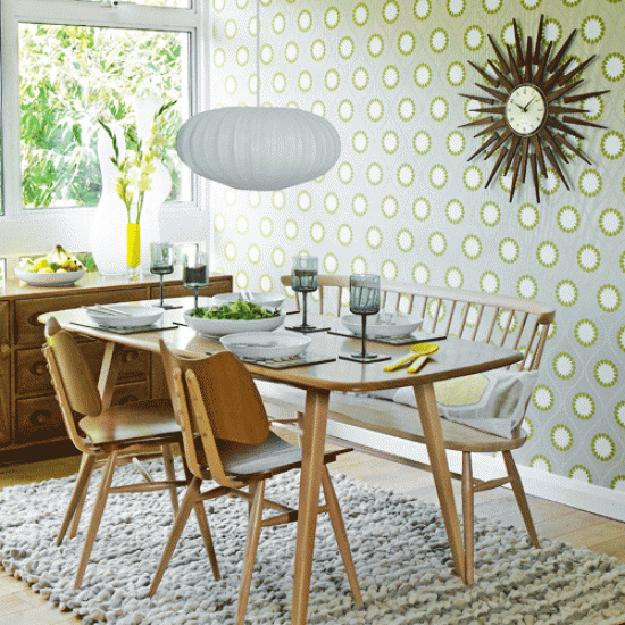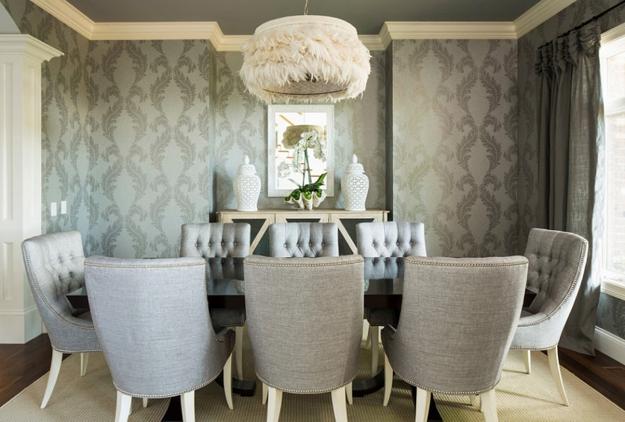 Remodeling bathroom interiors is an essential part of creating a modern home. A beautiful, functional, well-planed, and modern bathroom design affects...
and enjoy free articles sent to your inbox