Good Feng Shui Tips for Your Dining Room Decorating, Red Color Accents

Feng Shui Home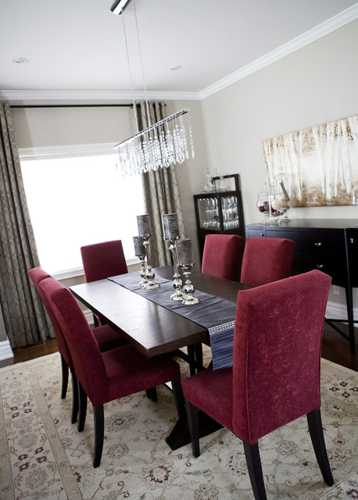 feng shui color

Simple Feng SHui tips fpr dining room decorating help create harmonious atmosphere in your home. Good Feng Shui color combination and dining room decorating ideas make your home feel healthy, relaxing, lush and welcoming, providing a wonderful place for family dinners and entertaining.
Right Feng Shui color combinations for dining room decorating charge your home with energy, making pleasant and balanced interior design. Pleasant shades of yellow, pink, peach and red colors are excellent choices for good Feng Shui of your dining room.
Red color shades are very dynamic, so even small red accents make the energy flow through your dining room. Interior design with red accents feels festive and exciting, creating optimistic decorating color combinations with other Feng Shui color shades.
Furniture and red color accents for dining room decorating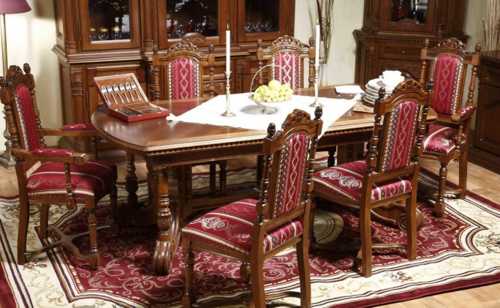 Red walls and tiles are too exciting, and in some cases can cause aggression, Good Feng Shui practitioners suggest. Small details create attractive red accents that add positive energy to your dining room decorating. Inviting shades of yellow, pink, peach, ivory, white cream and noble brown color are excellent for creating pleasant dining room decorating color combinations. And if the basic decorating color tone is light, then rich colors add juicy feel to your stylish and lush dining room.
Delicious meals prepared of high quality ingredients, sufficient lighting and Feng Shui crystals are great Feng Shui cures that improve the energy flow and add light and color to your dining room decorating ideas.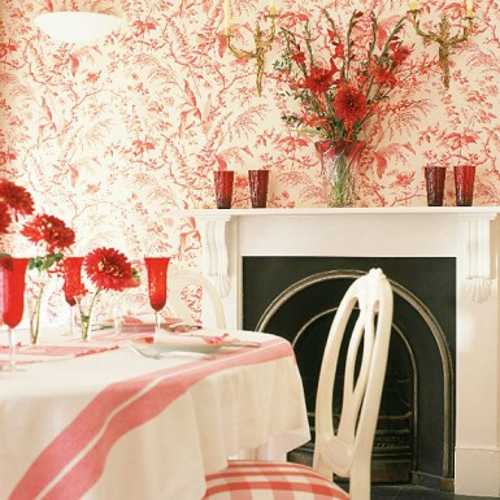 If the table is round or oval, guests tend to leave your home early, Ancient Feng Shui design masters say, – because the energy quickly flow around the rounded shapes and then leaves the room. If the table is square-shaped, people feel stability and pleasure. Long rectangular tables make people at the table ends feel left out and unimportant.
Feng Shui home, dining room decorating
Feng Shui home, lucky rugs and floor carpets
The octagonal-shaped table is the ideal for your dining room decorating. It will positively affect the communication and make visitors and hosts feel very comfortable. An octagon is a symbol of the universe, that unite and relax.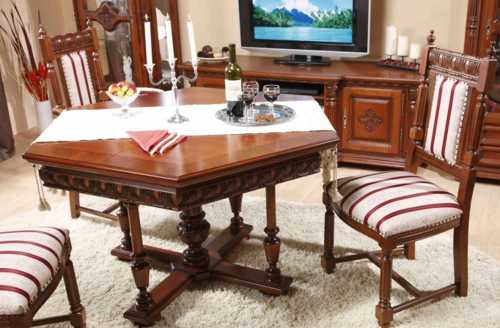 Feng Shui decorating masters do not suggest to use small dining tables for 4 people. The number 4 is associated with death in Chinese culture. A table for 6 people are ideal for dining room decorating and good Feng Shui.
More from table decoration

Pink is one of the most ubiquitous and versatile Christmas colors that are perfect for elegant table decoration. The tender, pale...
and enjoy free articles sent to your inbox