10 Feng Shui Tips to Harmonize Your Life and Fall Decorating

Feng Shui Home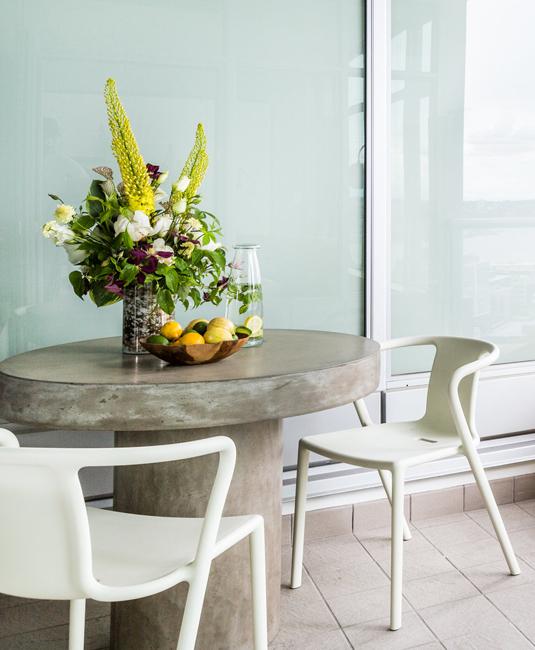 Dining table centerpiece idea, fresh flowers and lemons creating welcoming and fresh atmosphere
feng shui tips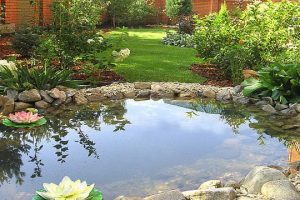 Every season is beautiful, and fall decorating brings unique pleasure and delight. Fall decorating ideas are warm, colorful, and comfortable, evoking rich sensory associations. Vibrant fall leaves, delicious pumpkins, fresh, crisp air in the mornings, the first feelings of cooler weather come into our life in autumn. It is a beautiful time to decorate and Feng Shui your home preparing for the cozy winter ahead. Ancient Feng Shui for fall decorating supports celebrating of gorgeous textures and colors of the harvest season. Lushome tips will help refresh your home decorating ideas, blending creativity and natural connection into modern interiors. Seeking new ways to stay connected to nature is a wonderful way to create comfortable and harmonious fall decorating.
Lushome tips will help refresh your home decorating ideas, blending creativity and natural connection into modern interiors. Seeking new ways to stay connected to nature is a wonderful way to create comfortable and harmonious fall decorating. Feng Shui helps preserve the positive energy of the season and find balance. Here are a few fabulous, quick, and pleasant ways to use ancient Chinese Feng Shui principles for fall decorating in your home.
Fall Feng Shui tips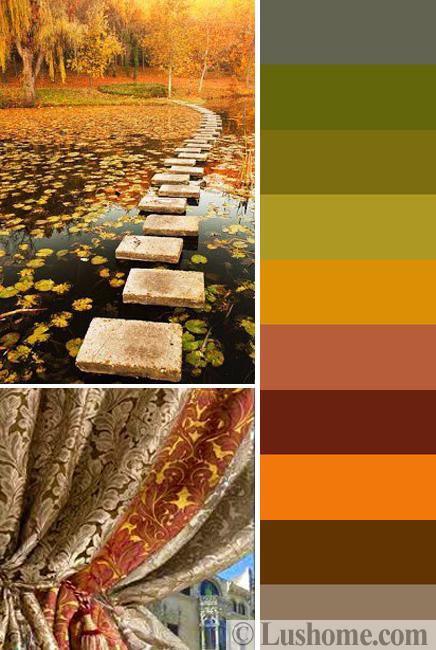 1. Use Feng Shui elements and colors
Feng Shui colors for interior design and decor
Ancient Chinese symbols and Feng Shui colors
Fall decorating associates with the Metal element. Gray colors, metal accessories, silver shine, and glossy white surfaces Feng Shui a home adding a fresh feel and creating a calm look. Decluttering helps refresh home interiors and yards also. The energy of the Metal element, interior decorating in a minimalist style, and getting rid of clutter are essentials that create the healthy environment, protect your lungs, which need your help in fall, calm down, energize, and inspire you.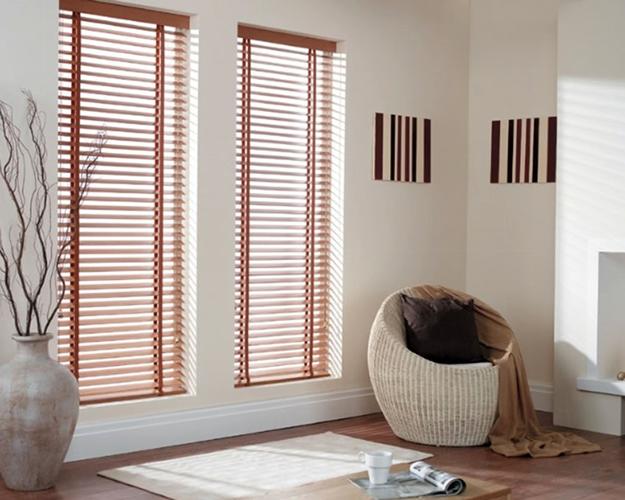 2. Add positive emotions to fall ideas
Pleasant photographs, favorite fall decorating themes, joy, and happiness Feng Shui homes bringing positive changes into a modern lifestyle. Positive emotions work as barriers and Feng Shui cures that protect you from negativity existing in life, make you strong, powerful, and joyful. Fall is the time of calming and cozy room colors, relaxing interior decorating ideas, and nourishing textures.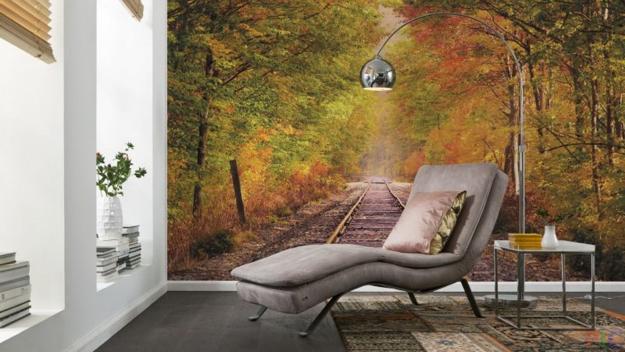 3. Make your kitchen functional
Fall decorating ideas include incorporating helpful tools into your kitchen and creating a welcoming kitchen and dining interiors. Your intuition tells you that functionality of your kitchen relates to the time you spend cooking and dining. Beautiful and modern kitchen designs as well as inviting and bright dining room decorating enhance your pleasant experiences. Delicious tastes of seasonal foods and seductive aromas of fall meals make you feel energetic and radiant.
6 Feng Shui kitchen tips, functional layouts Feng Shui for wealth
How to Feng Shui your home, ergonomic triangles and functional kitchen design
11 Feng Shui tips for beautiful, modern kitchens
4. Celebrate the harvest season
Colorful vegetables and root veggies that come in autumn offer fabulous color inspiration for fall decorating. Meals, cooked with them, front door decoration, or photographs of the harvested beets, carrots, and pumpkins on the walls add fabulous details that spice up and Feng Shui your life.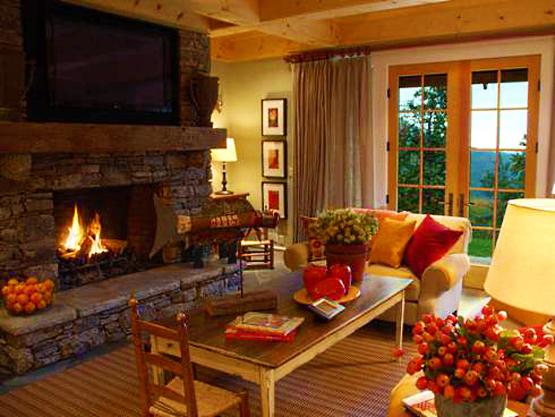 5. Spice up your home decorating
Garlic, curry, ginger, turmeric, cinnamon, cayenne offer beautiful colors to use for fall decorating. The spices balance the cold days. Quiet hues and gorgeous orange color shades help create a welcoming vibe in your home interiors.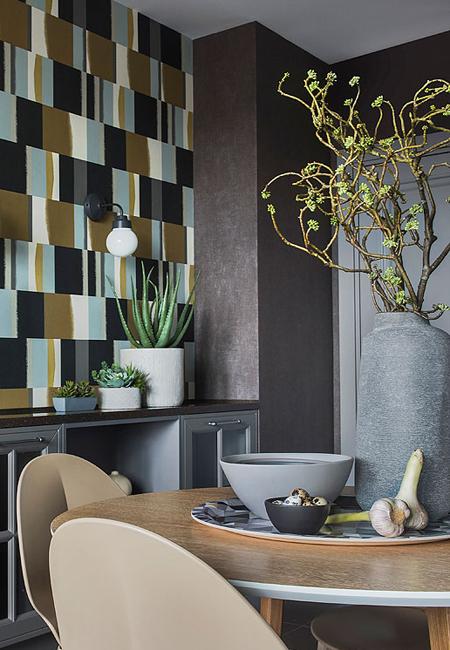 6. Make your home smell fall
Delicious meals, fall flowers, spices, a vertical garden in your kitchen for growing herbs, and aromas of cedar, sandalwood, ginger, cinnamon are simple Feng Shui tips for fall decorating that bring peaceful, grounded energy into your home.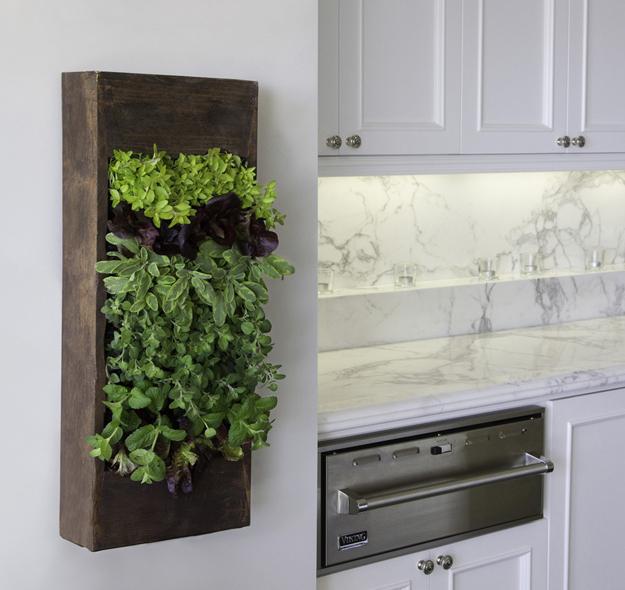 7. Lighten up
Make your rooms look bright. Elegant, efficient, and modern lighting fixtures are a beautiful and natural way to bring more light to your interior design, brighten up your rooms at nights when days start getting shorter.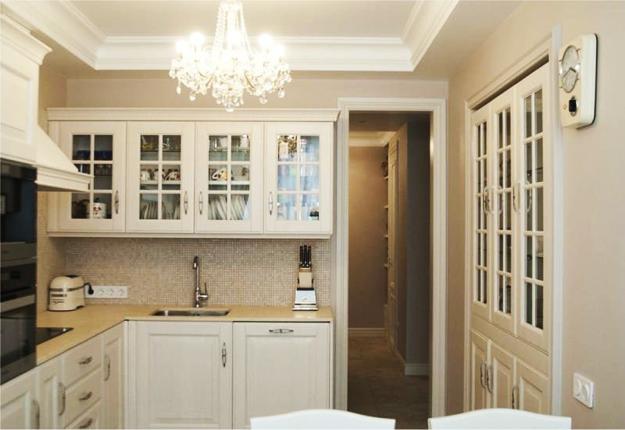 8. Add crafts
Use homemade decorations and crafts created with pine cones, fall leaves, acorns, and tree branches. They add a charming chic to fall decorating ideas and Feng Shui your home bringing the natural feel into your rooms. Handmade home decorations are a powerful source of positive energy. Crafts look unique and stylish, giving you the warmth energy of artisans hands.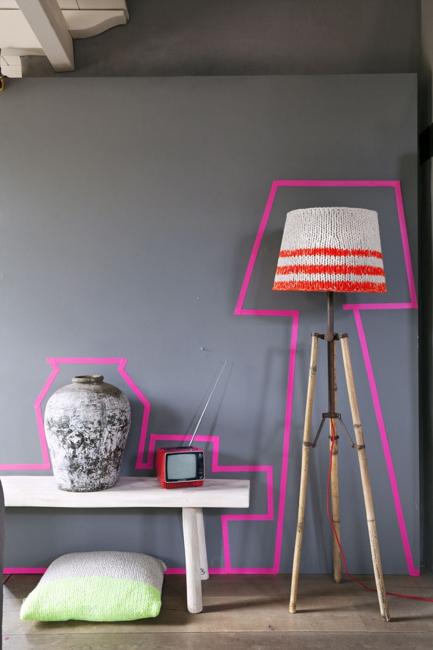 9. Unleash your creativity
Surround yourself with original accents that highlight your beautiful and creative fall decorating ideas. Mix modern with vintage, explore a remarkable fusion of styles, learn new techniques in interior decorating, and enjoy new design ideas. Novelty and changes are essential for good Feng Shui. Creative details in interior decorating, smart ideas to save money or fresh ways of organizing homes are simple tips to Feng Shui your life, challenge mind, and harmonize decorating.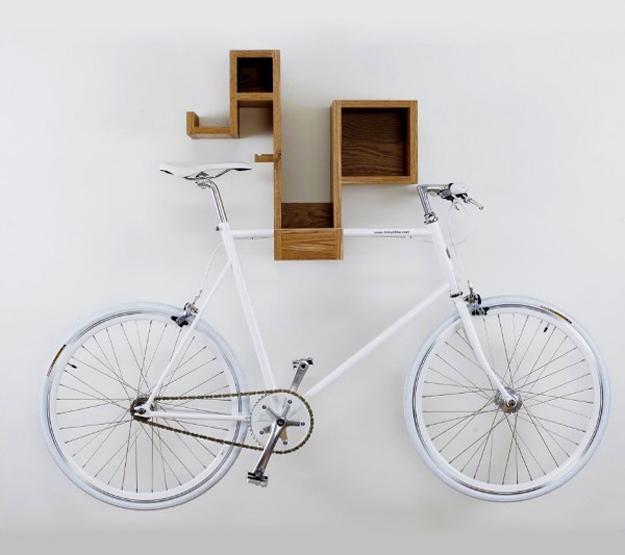 10. Celebrate your personality
Love yourself, appreciate others, and create a loving atmosphere around you. Love is the best guide to blend comfort and coziness into your relationships. Love helps create welcoming home interiors and Feng Shui homes. Decorate your family rooms with love making it comfortable for all who lives with you. Celebrate your taste, loving personality, and achievements. It gives everything you do a meaning.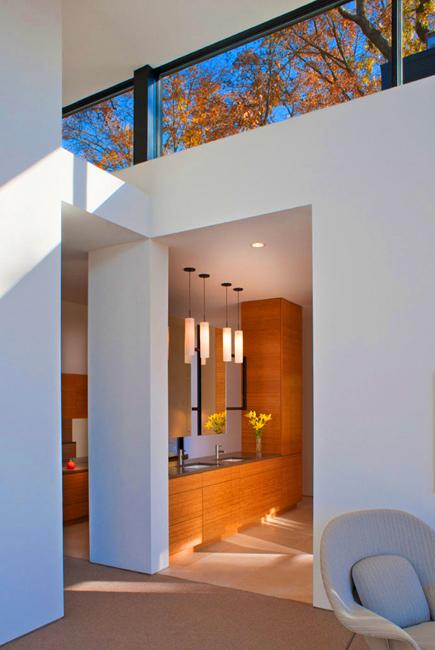 Help others with fall decorating ideas to spread beauty, optimism, and passion for design. Any season is perfect for celebrating friendship, love, and dreams, setting goals, acknowledging all who is beside. Fall celebrations are inspiring. Fall decorating is energizing. Fall Feng Shui is about getting into a creative and joyful mood, admiring autumn colors and natural textures, and encouraging the flow of positive energy.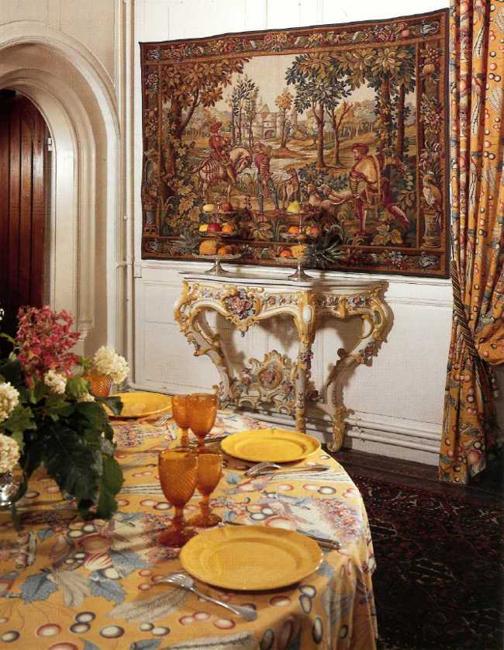 When summer is gone, it is the time to spend more time with families and friends inside. Feel motivated to Feng Shui your home, create inviting, comfortable, and cozy rooms. Have fun and celebrate life now, and wait for more fabulous things to happen in winter.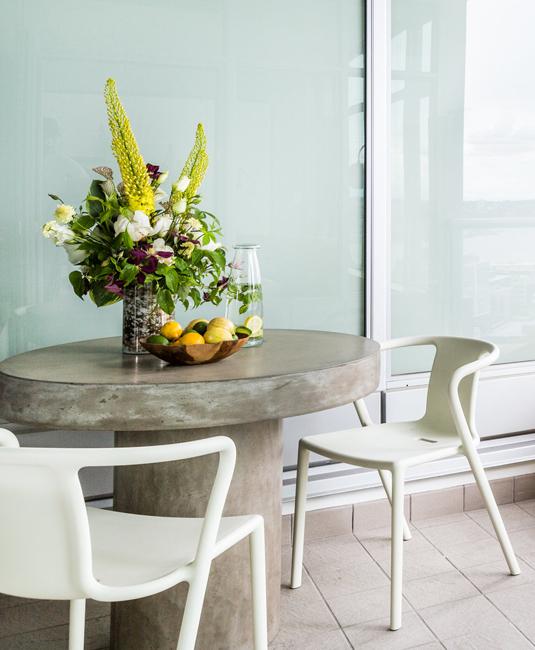 More from interior colors

Bright home interiors and amazing views of the ocean make this beach house a dream place. Large windows, light, neutral room...
and enjoy free articles sent to your inbox