Wall Mounted Wine Rack Adds Seducing Drop Shaped Design to Dining Room Decorating

Decorating Ideas

Dining Room

Furniture Accessories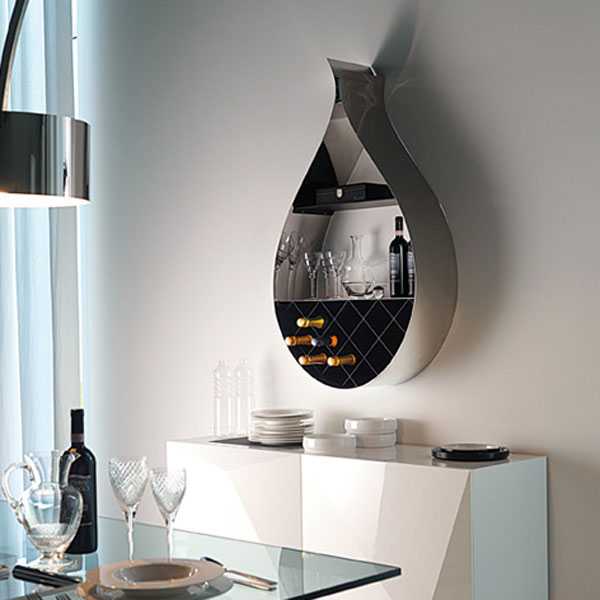 Modern wall wine rack in drop shaped design, contemporary dining room decorating ideas
shelving ideas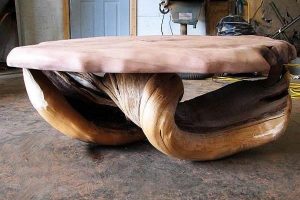 A gorgeous modern wall wine rack gives a final touch to contemporary dining room decorating. Wine drop shaped, innovative and interesting wall-mounted wine rack is a functional and stylish home decoration, that makes an artistic statement. Shaped like a drop of wine design will be greatly appreciated by wine lovers and all who enjoy original and meaningful design.
This modern wall-mounted wine rack is designed by CattItaliaelan, www.cattelanitalia.com/ The elegant shape and seducing taste of a last drop of wine blend into a gracious wall decoration. Unique wine rack design is practical and convenient also.  Two shelves and wine bottle storage unit are very helpful for dining room decorating.
Two shelves provide attractive storage spaces for glasses and accessories. Wine bottle storage unit features enough cells for a growing collection.
25 wine storage ideas adding extravagant luxury to modern interior design
Mini home bar design ideas, space saving home bar designs
Stainless steel wall mounted wine rack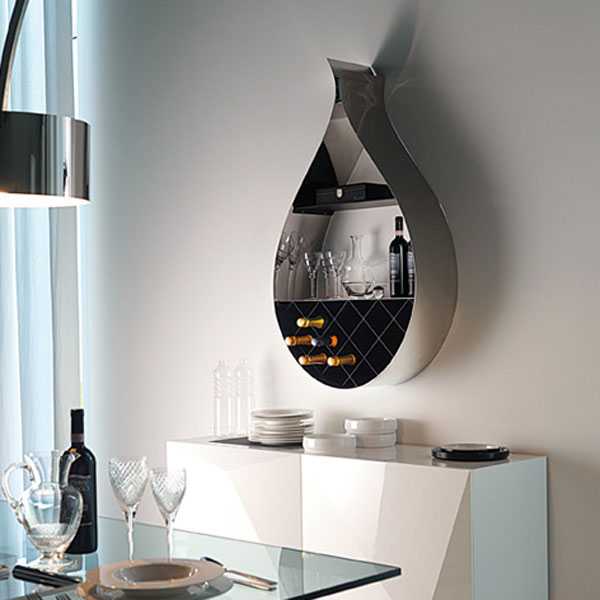 Stylish contemporary wall mounted wine rack create eye catching centerpiece, blending an organic shape with a seducing feel of a last drop of wine. Compact and space saving wine rack may work as a mini bar, enriching dining room decorating with luxurious details.
This wall mounted wine rack is very decorative and useful, suitable for any dining room or kitchen size and color palette. The wall wine rack, that helps free floor space, while offering stylish storage for wine bottles, glasses and accessories is a beautiful addition even to a small dining room.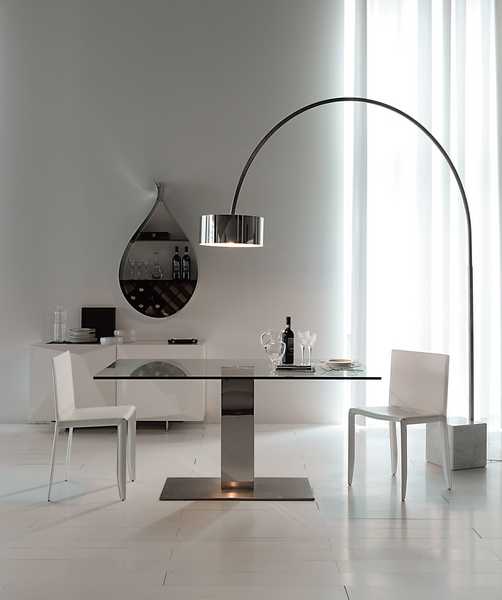 Original design, organic shape, neutral color and versatile stainless steel material blend into a wonderful wall wine rack that easily match any decor,  bringing a plus of style. The dining room below is an excellent way of including this product into room decorating.
Modular furniture design and modern wall storage ideas disclosing wine bottle collections
Smart wine bottle stoppers, contemporary small kitchen accessories
More from storage organization

Here are great ideas for kids toys storage and wall decoration with small cars that everyone would love. DIY organizers, like...
and enjoy free articles sent to your inbox