Vintage Interior Decorating with Dollar Bills, Old Bar in Alaska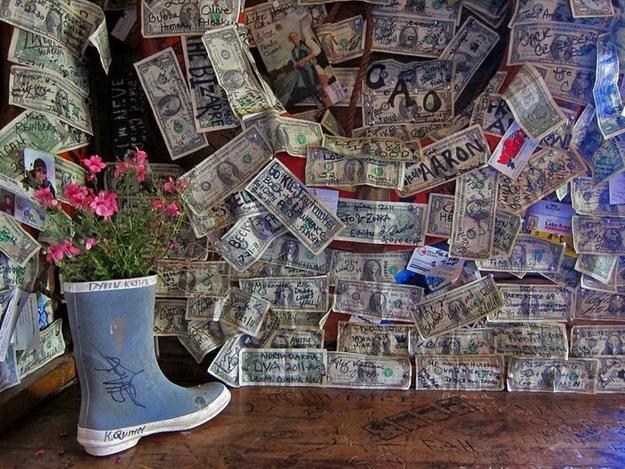 Dollar bills for wall decorating
DECORATING SMALL APARTMENTS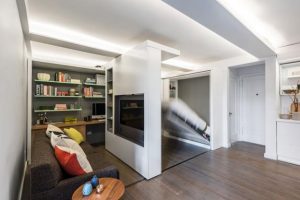 Interior decorating with coins and bills look extravagant and impressive. Creative interior decorating ideas that blend dollar bills into design and decor create truly unique and surprising interiors. Dollar bills are one of interesting interior decorating themes. Lushome presents an oldest bar in Alaska that demonstrates how bills can be used in modern interior decorating with wooden walls.
Salty Dawg Saloon features striking decor created with dollar bills. The interior decorating makes a statement and delights visitors. Dollar bills can be seen everywhere, from floor decoration to wall and ceiling designs. Commemorative inscriptions on personal belongings and marine trophies increase the effect and add charm to vintage style interior decorating.
The old wooden bar with unique decorating is located in fishing town of Homer and very popular with the locals. The vintage building was constructed in 1897 and used as a post office. Then it was a railway station, a grocery store and a coal company office. Creative interior decorating with dollar bills transformed it into very unique bar in vintage style.
30 beautiful home bar designs, furniture and interior decorating ideas
25 mini bars and portable bar designs
Vintage interior decorating with dollar bills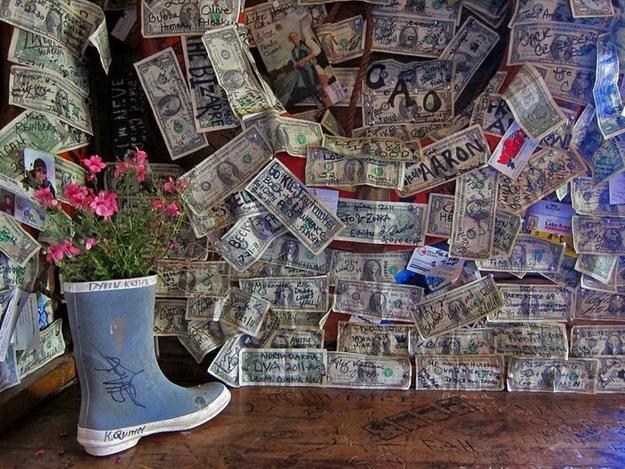 The vintage building shows beautiful wooden structures, which was strong for a powerful earthquake in 1964. The lighthouse and this old bar in vintage style are the most recognizable symbols of Homer, Alaska.
The amazing look of Salty Dawg Saloon remained virtually unchanged, while interior decorating with dollar bills added a creative vibe to the building.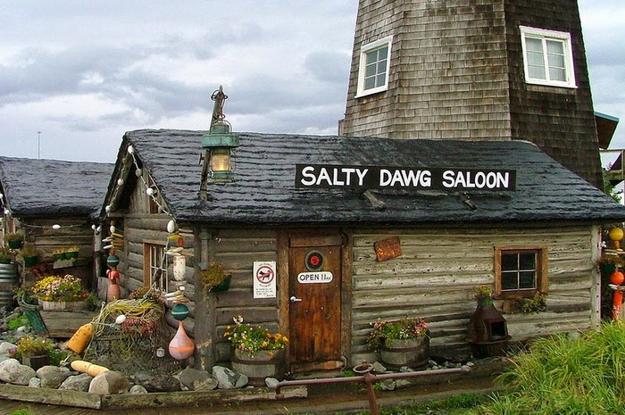 Interior decorating with dollar bills started in unusual way. One say many years ago, a visitor left a dollar bill on the wall for his friend coming for a drink later. Over time people left lots of bills, and they created stunning wall decor, as these bills were not used to pay but create memorable wall decorations.
Breathtaking rooftop bar designs and latest trends in decorating
Recycling bikes for bar furniture
Tourists from all over the world come to Alaska and continue to enjoy this fun stop for dinner. They support interior decorating with their dollar bills adding a personal touch to the wonderful place with unique atmosphere.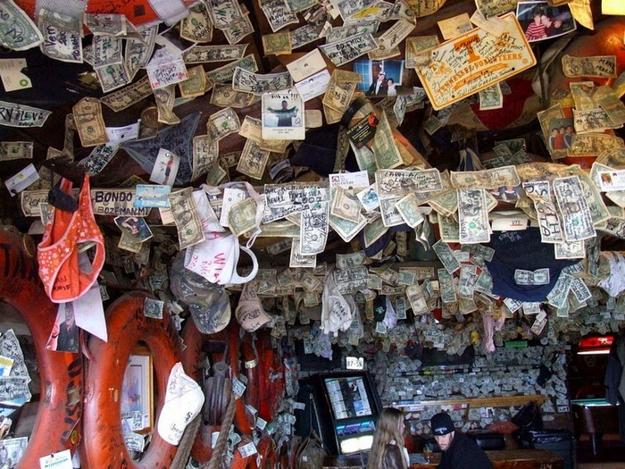 Coins and bills are one of the inspiring interior decorating themes. Bills and coins, prints and drawings can be used for wall decor and door decorations in modern rooms, bathrooms and home offices, creating decorative wall panels for family rooms, living rooms and dining rooms.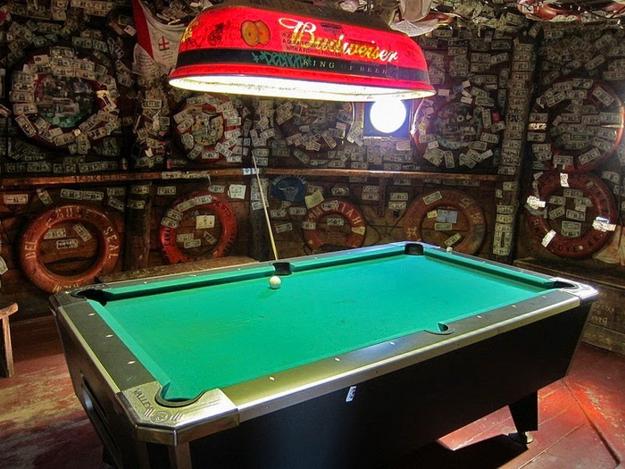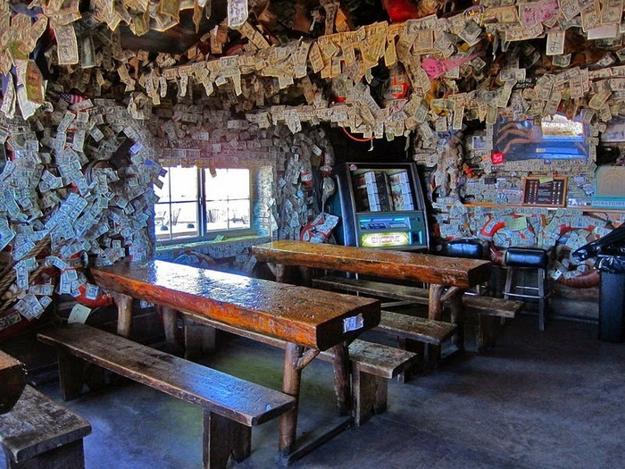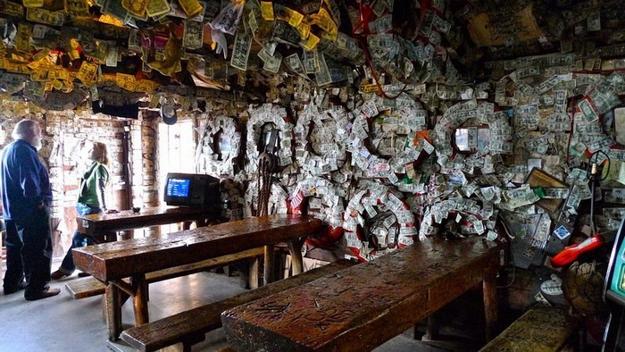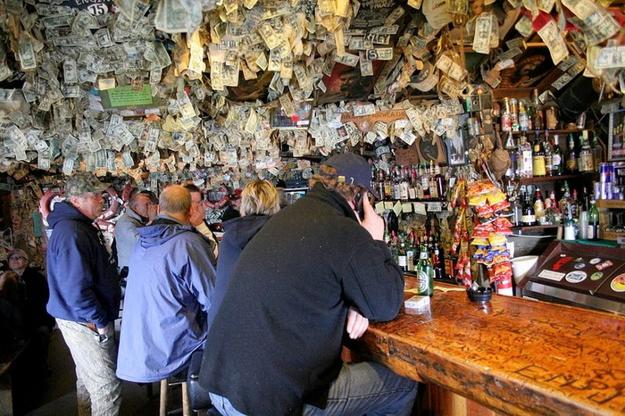 More from room decorating

Throw pillows in various colors, designs, and patterns are one of the easiest ways to refresh your room design and inject...