Unusual Built In Aquariums Adding Beautiful Green Ideas to Home Decorating

Decorating Ideas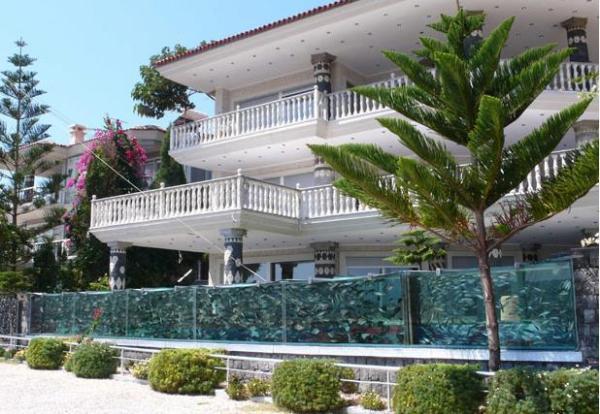 Modern house with fence created with large aquariums
aquarium and decoration

Beautiful built-in aquariums are wonderful Green ideas for unique home decorating. Tropical fish tanks create tranquil and peaceful atmosphere and emphasize interior design ideas in eco style, creating fantastic working and living spaces. All who appreciate silence and tranquility will like to add an aquarium to their office and home interiors.
Unusual built-in aquariums create stunning focal points for interior design and relaxing environment that relieves stress. Watching the fish floating in the water with plants, seaweed and corals encourages complete relaxation, improves mood and health. Aquariums with fish Feng Shui home interiors and offices, attracting wealth and good luck.
Modern designers create space saving built-in aquariums, integrating fish tanks into furniture, bathroom fixtures, walls, glass floor, ceiling designs and even fences. Beautiful and stylish aquariums help people relax after a busy day at work and add green ideas to modern interior design that connect kids and adults with the nature.
Built-in aquariums and creative home decorating ideas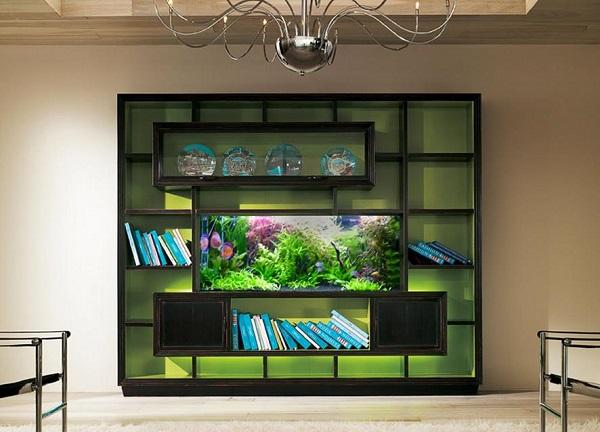 Designers have proposed to build aquariums into bookcases and integrate small and large tropical fish tanks into shelving units and walls, offering creative space saving ideas for decorating small apartments, homes and offices. These simple, but original and practical space saving ideas are great for modern interior design in contemporary style.
This aquarium is built into furniture behind the glass door, creating a surprising optical illusion. Bathroom design can feature an aquarium, built into a wall, sink or toilet.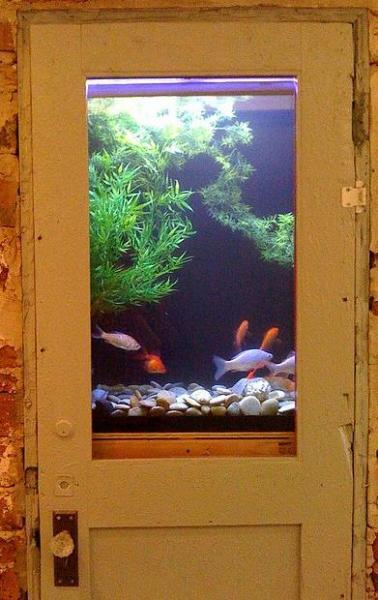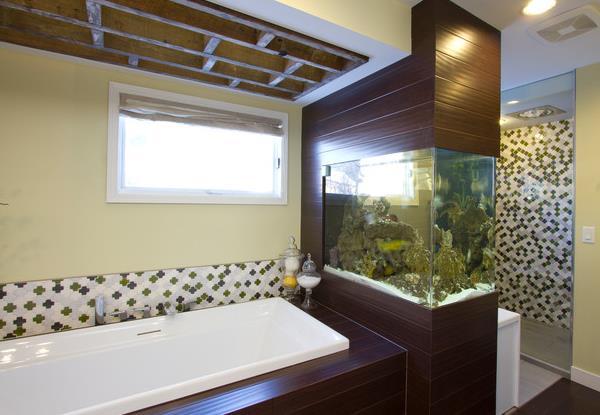 Tropical fish tanks look harmonious and attractive in bathrooms, adding unique accents to interior design blending natural wood and ceramic tiles.
Stylish room dividers built with aquariums
Feng Shui for wealth with fish tanks
Aquariums can be used for striking fireplace wall decorating. Large tropical fish tanks make gorgeous centerpieces and work well together with natural materials, creating beautiful accent wall design with a fireplace.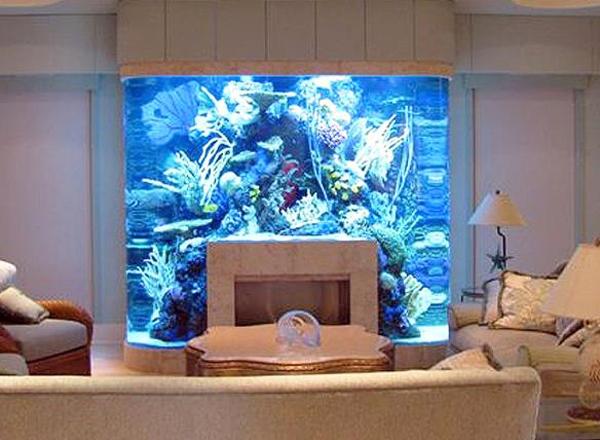 A fireplace wall with an aquarium looks incredibly beautiful, creating an illusion of depth and adding fabulous deep blue and green color tones to modern interior design.
Home staging tips fr a room with an aquarium
35 unusual aquariums and custom tropical fish tanks for unique interior design
Aquariums are great ad creative, unusual and impressive room dividers. They are fascinating home decorations that are versatile and suitable for any interior design style.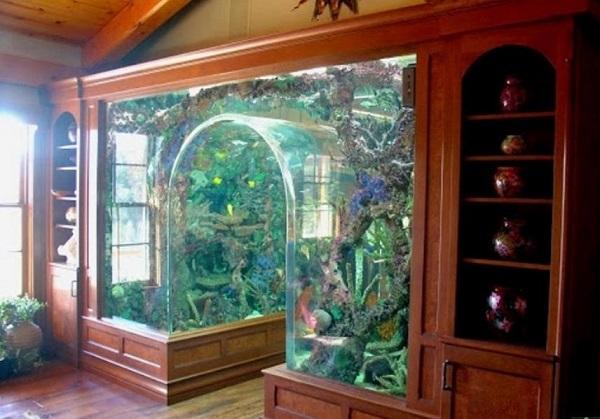 This amazing house located in Turkish city of Cesme. Its striking architectural features and unusual fence with integrated large aquariums are striking and amazing. The huge aquarium consists of a few tropical fish tanks and stretches around the house for approximately 50 meters.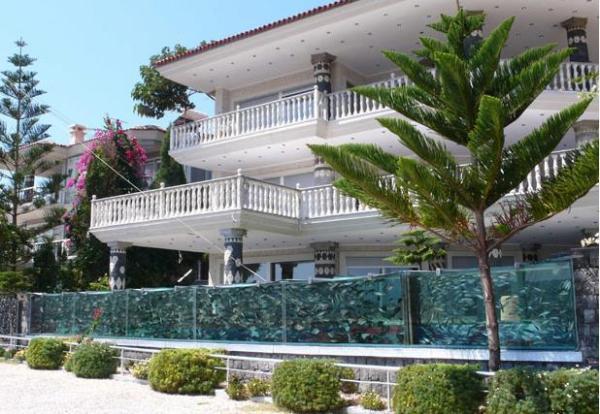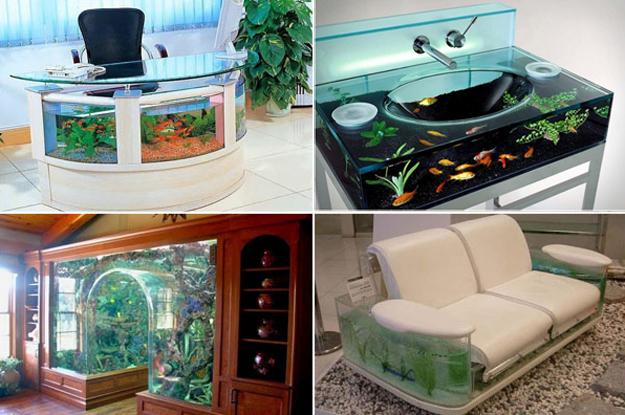 More from interior design

Bright home interiors and amazing views of the ocean make this beach house a dream place. Large windows, light, neutral room...
and enjoy free articles sent to your inbox