Unique Modern Wall Clocks Adding Time Appreciation Designs to Interior Decorating

Decorating Ideas

Furniture Accessories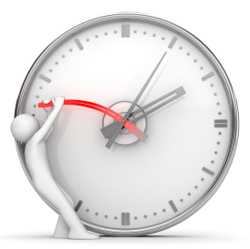 VALENTINES DAY IDEAS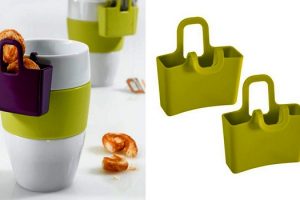 Here is a collection of unique modern wall clocks that encourage to appreciate time, especially free time from 5 to 9, for some people from 6 to 12. Positive countdown attitude, blended with humorous design ideas make these modern wall clocks wonderful home decorations and excellent reminders of the fact that the time is flying.
These creative wall clocks encourage you to remember about the importance of time and give you DIY clock ideas. Creative designers came up with original time management tips to maximize the usage of time. A few that immediately come to mind is the usage of tags on wall clocks marking 5 or 6 and then 9 or 12. The sound of tick-tock-tick-tock or visual images of flying birds and butterflies are great reminders.
Wall clocks are just time keepers. It does not matter to them how much time you have, but what should matter to you is what you do with the time you have. Is there something what you do everyday what doesn't show that you truly value time? Do you wake up very late on weekend? Do you know what to achieve with your life?
Desktop clock Clockman with funny faces, modern home accessories
Domino clock in black and white colors, new design idea for interior decorating
Modern wall clock designs helping appreciate time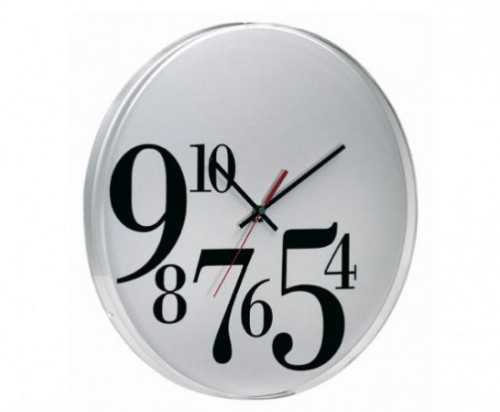 Modern wall clocks with time appreciation designs will remind you that we often waste our time. Clocks with time appreciation designs add attractive accents to your interior decorating and gently remind you of the time. Here is another way to appreciate the time, the positive countdown technique that you can practice when looking at your wall clocks.
Converting time into money
Assuming you will live until you are 100 years old. That means you only have about 100 – your age years to do everything you want to do, and accomplish everything you can accomplish. That's (100 – your age ) multiplied by 356 days only you have to be productive and happy.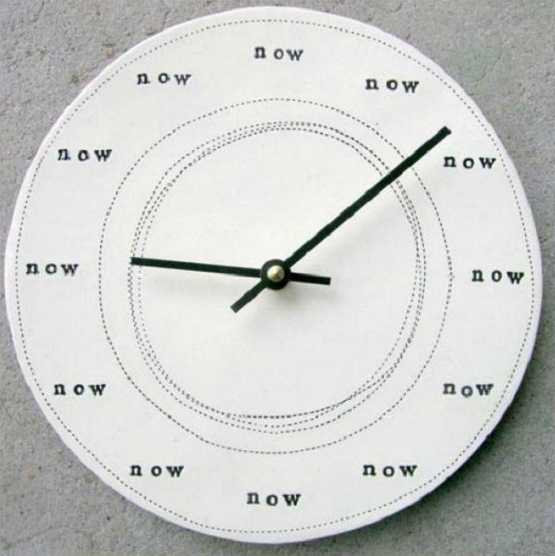 If you convert these days into money, you see that the amount of money is very small and you can not do much with it. And if you remember every day when you wake up minus one dollar from the amount you have, like you spend $1 a day. This will encourage you truly appreciate time, especially your free time when you can play and listen music, enjoy friends and family, laugh and be happy. Memorize the amount and think how will you .
Modern wall clock design with color sensors to personalize interior decorating
Knitted clock covers, white decorating ideas
Whether you buy modern wall clocks for your interior decorating that remind you of time in a positive and humorous way, or make unique diy wall clocks that are great reminders, or practice the positive countdown technique, just keep thinking that every day must be worthy so you would not have regrets wasting time of your life.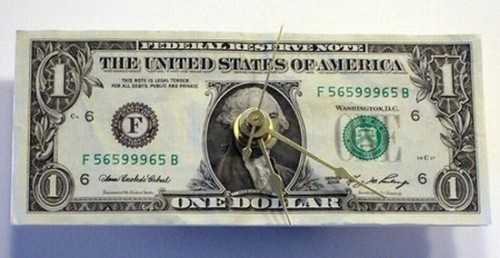 Modern wall clocks with meaningful and cheerful time appreciation designs will spice up your interior decorating ideas and help you remember to appreciate the time.
More from home decorating ideas

Bright home interiors and amazing views of the ocean make this beach house a dream place. Large windows, light, neutral room...