Desktop Clock Clockman with Funny Faces, Modern Home Accessories
---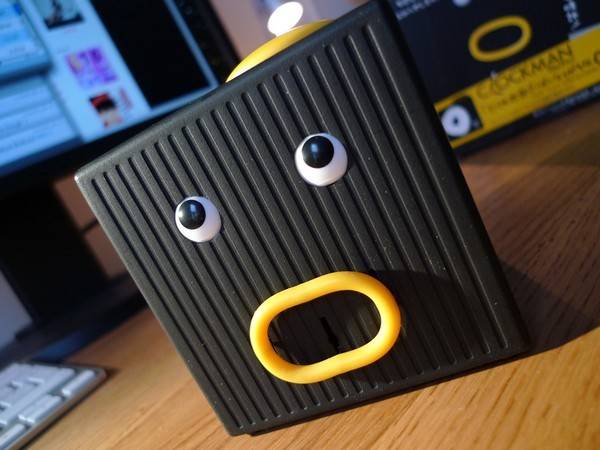 Desktop clock Clockman is a little cube shaped dude that is designed by Takara Tomy. Speaking desktop clock will wake you up and get you going for the day. It will keep talking and showing different emotions. The clock might annoy you in the process, but that is part of the fun and enjoying this humorous home accessory design.
Speaking Clockman, (http://www.takaratomy-arts.co.jp/specials/clockman/ for video) will wake you up every morning with a variety of exciting statements and funny facial expressions. After you hit the snooze bar, it will keep going, making you fully awake.
Clockman doesn't know when to stop talking and mimicking. Unfortunately the desktop clock speaks only Japanese, but you can guess what it is saying when you stay in bed for too long.
Speaking alarm clocks with funny faces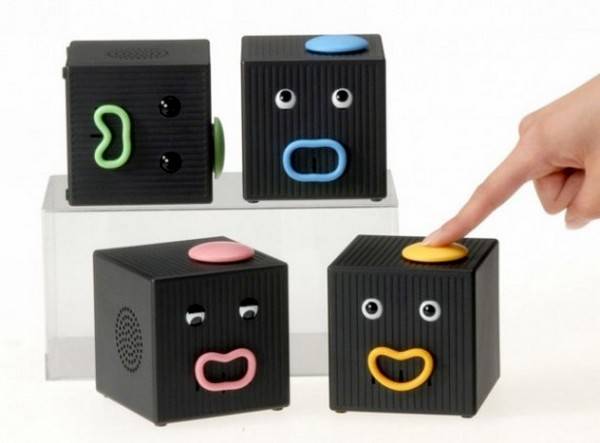 The other unusual and innovative thing is that you can choose Clockman design based on your blood type. There are A, B, AB and O versions of these playful alarm clocks for each blood type.
Why? Probably it helps feel that the desktop clock is your second self, which is responsible, disciplined and well organized. It could be a scientific explanation also, as biorhythms and horoscopes.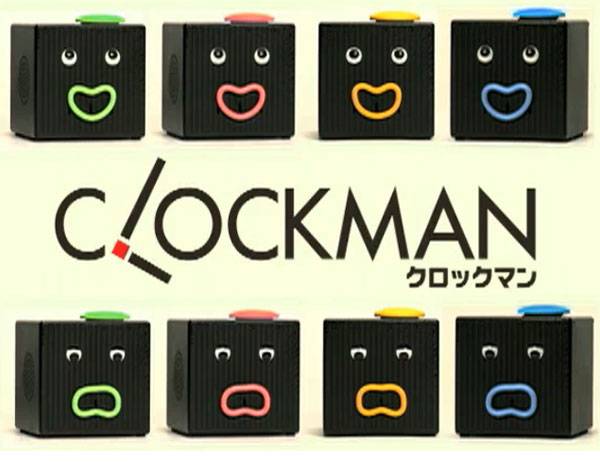 The simple shape and colorful details, ability to speak and show emotions make this modern desktop clock a great toy for kids and fun loving adults, which add fun to and excitement to any room decorating, including home office and children bedroom.
Modern wall clock design with color sensor to personalize room decorating
Large wall clock with stuffed animals, cool children's wall clocks
Knitted clock cover, white decorating ideas
by Ena Russ
last updated: 08.10.2016