Modern Tables for Small Kitchens Show Adjustable Multifunctional Space Saving Furniture Design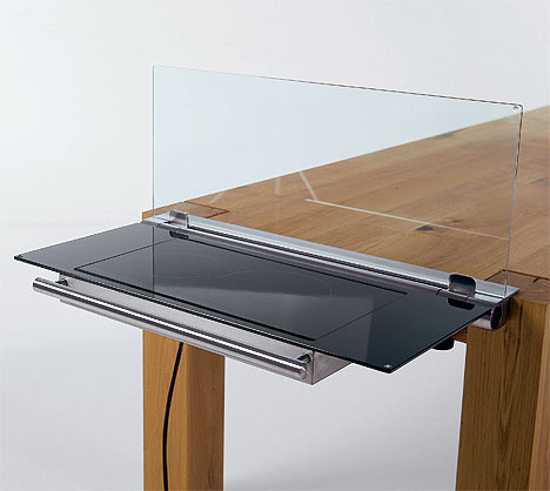 Glass protected dining area, modern kitchen design
MODERN WALLPAPER

Modern tables for kitchens are getting more functional and versatile. A modern kitchen table is a convenient combination of cooking and dining surfaces. Prepare meals inches from your plate saves time and bring more fun into dining experience. Modern tables for kitchens from German manufacturer Alno,  http://www.alno.de/ promise lots of fun, blending cooking and dining surfaces into contemporary kitchen tables.
These functional and attractive modern tables are created by design students at the Muthesius College of Art in Kiel, Germany. Five young designers have implemented their concepts and created dream kitchen islands with cookers and dining areas for modern kitchens.
The contemporary kitchen tables features a food preparation surface and a surface for dining, blending the traditional kitchen table with kitchen island design and creating more functional kitchen furniture items.
Modern kitchen tables include contemporary features, like flip-up glass covers that protect dining surface from the cooktop area, creating safer furniture design.
Modern tables for small kitchens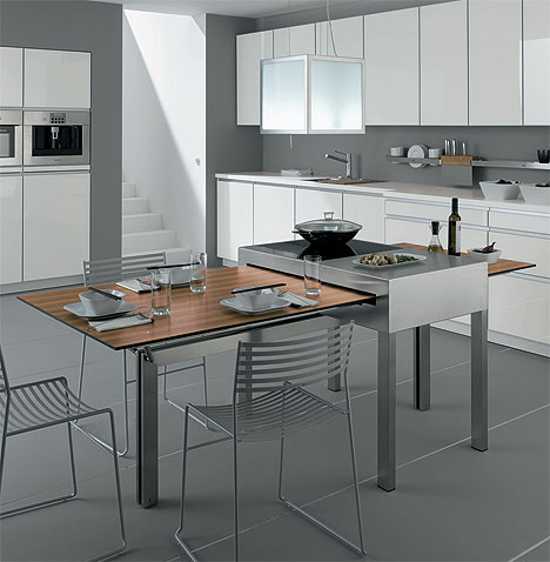 Some modern tables include movable eating surfaces that allow to adjust the size of kitchen tables and provide enough sitting room for a large party.
These modern tables are great space saving furniture for small kitchens. They create adjustable and functional modern kitchen design.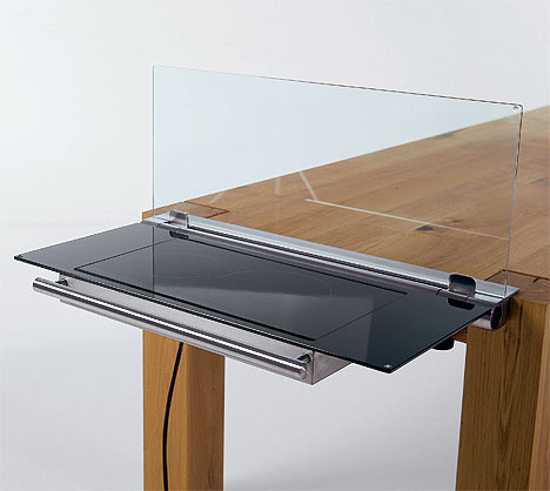 Life in the kitchen has always taken place around the hearth and the kitchen table. Cooking, eating, chatting, reading or homework are just few activities people enjoy in the kitchen. Multifunctional modern kitchen tables are perfect for all of these activities.
33 modern kitchen islands and peninsulas with dining area, multifunctional modern kitchen design
Dining furniture for modern kitchens, 20 comfortable and modern kitchen design ideas
The new kitchen tables by ALNO AG are based on the design idea of combining a cooker and a dining table in the kitchen, creating a multifunctional and space saving furniture item and making it the center of kitchen design and home life.

Warm metal accents are easy to incorporate into modern kitchen designs. Metal lamps, hardware, metal tiles, elements of kitchen designs will...
and enjoy free articles sent to your inbox