Unique Lighting Design by Vasiliy Butenko, OOO Table Lamp
---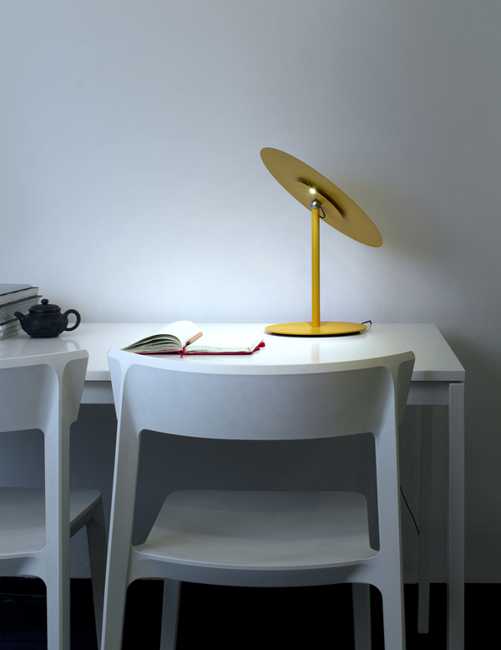 Adjustable, simple and unique lighting fixture
The OOO table lamp derives its name from the thin circular plate that creates its simple and unusual shade. The table lamp shade is made by using a rotary joint and dual magnets that connect the tubular base to the lamp top and bottom plates. The unusual table lamp OOO is created by Ukrainian designer Vasiliy Butenko, who lives and works in Kyiv. This original table lamp in yellow color is a sculptural, innovative and unique lighting fixture with fewer parts, simple assembly, and convenient functionality.
It is fun to give the table lamp shade a light press and refocus the light in any direction. It is easy to position the table lamp upright and create a soft glow. Simple, elegant and convenient lighting design shows an attractive blend of visual expression and functionality without complicated structure and excessive decorating.
In order to swing the lamp the designer used two powerful neodymium magnets. The first one of cylindrical shape combines the two top plates, which provided the possibility to manage without additional connecting elements. The second one of spherical shape is connected the structure of this table lamp with a tube together performing the function of rotatory joint.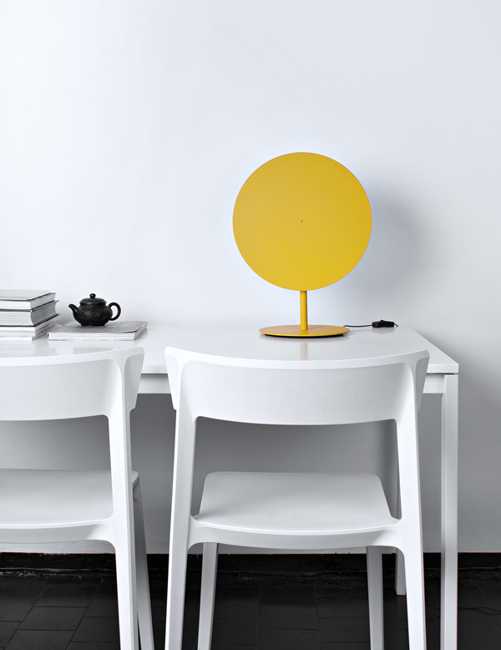 It takes two magnets and one screw that connects the tube with the bottom plate to assemble this table lamp. The top plate has a large diameter, and it is easy to swirl the desk lamp. You just need to press slightly on the edge of the lamp shade plate to change its position.
The unique table lamp OOO is creative, simple and expressive, and adds an attractive and bright detail to interior decorating. Featuring fewer parts, offering the easy assembly and functionality, this unique table lamp is an excellent addition to home or office decor.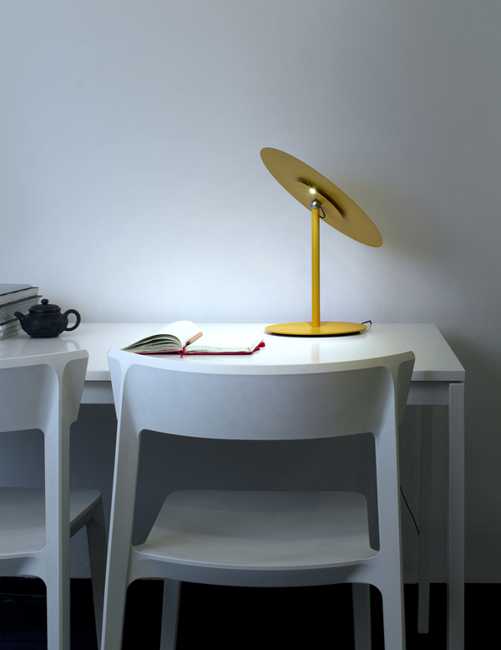 Unique lighting design ideas
Eye catching table lamps, contemporary lighting fixtures
Sitting table lamps form Produkt Designs, modern lighting design idea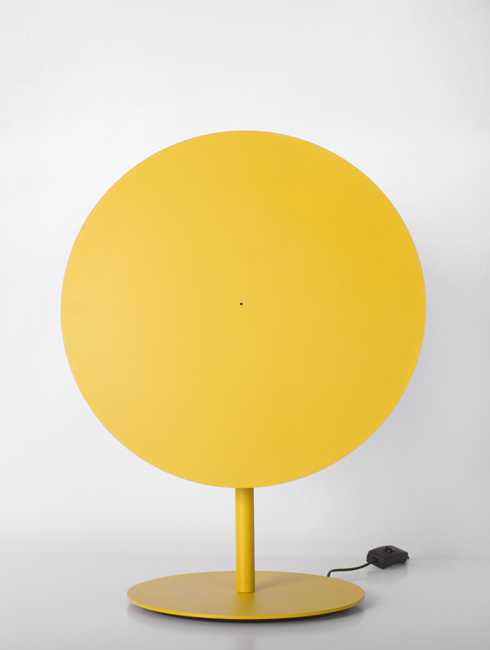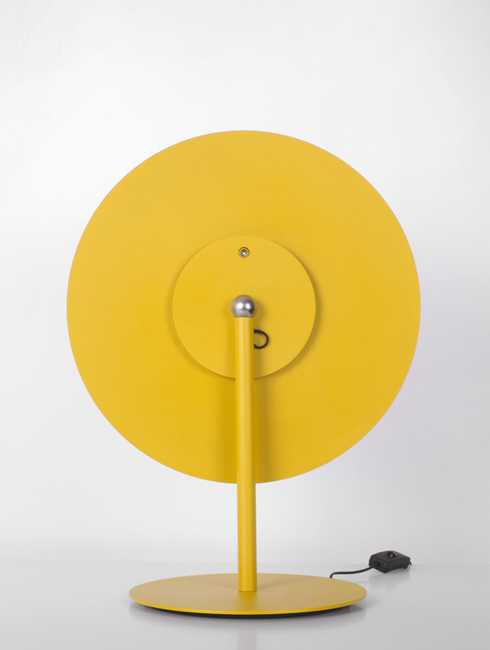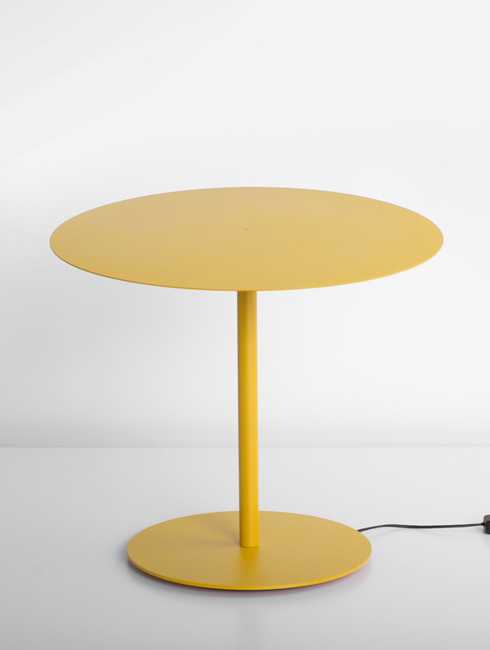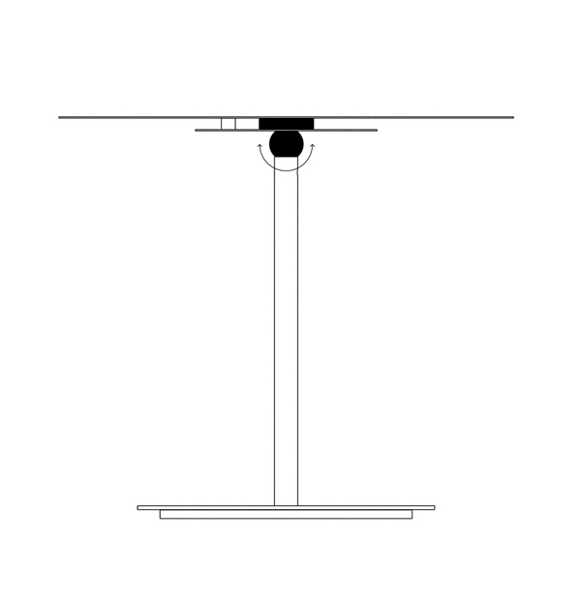 by Ena Russ
last updated: 04.09.2013