Unique Dining Table Mixing Glass and Solid Wood Furniture Design Elements
---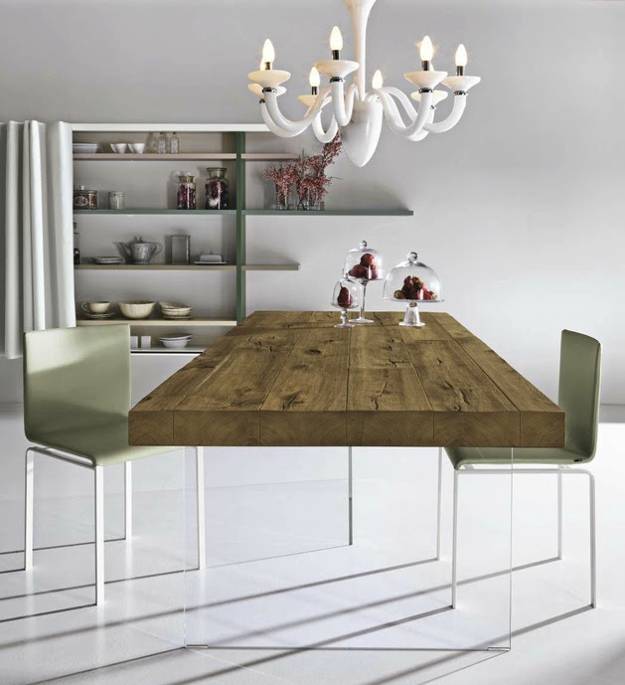 Wooden dining table with base made with glass panels
This dining table with a solid wood tabletop and glass legs is designed by Daniele Lago and called the Air Wildwood Table. The modern dining table blends the spectacular beauty of old wood block with contemporary transparent legs created with glass.
The wooden tabletop is combined with clear tempered glass panels that work as legs, creating a stylish and unique base for this modern furniture piece. The glass panels are almost invisible, creating an effect of the dining table floating in the air.
The Air Wildwood Table from Lago, www.lago.it/ is a creative mix of contrasting materials, – clear or colored glass and natural wood. The combination of solid wood and glass elements add lightness to this massive dining furniture design, enriched by contrasts of various textures, color shades, the transparency of glass and timeless elegance of solid wood.
Modern dining tables from IL LOFT, unique furniture design ideas
Selecting the perfect dining table for your modern room decorating
Dining table with solid wood top and glass base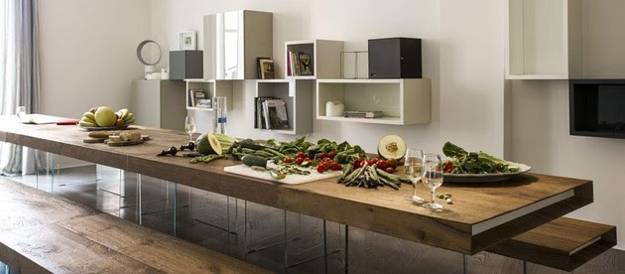 The beautiful modern furniture design makes a gorgeous item for dining rooms where families, friends and coworkers can enjoy and appreciate, gathering around it for delicious food and conversations.
The Air Table top can be created in 14 different lengths in either a natural, gray or dark wood finish. This modern furniture design is incredibly flexible, functional and decorative, offering a versatile dining furniture item that can easily suit all modern home interiors.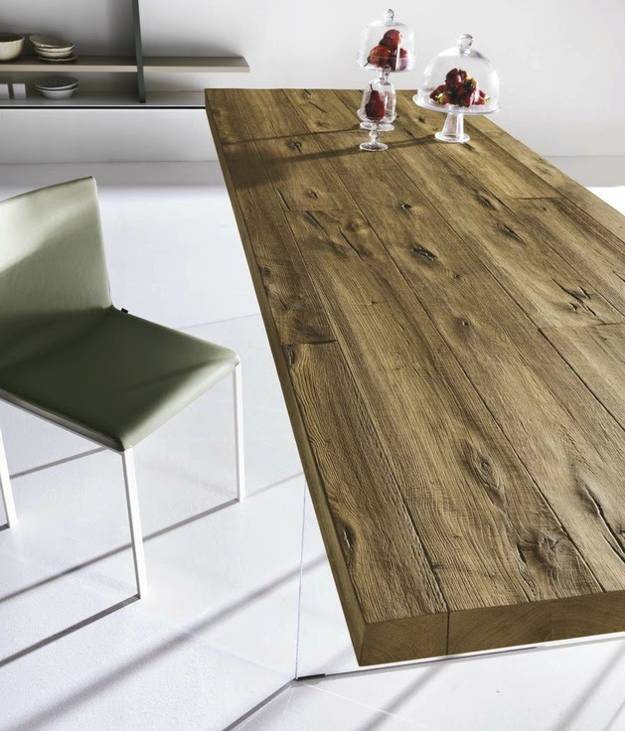 Its base, made of colored glass panels, is available in 31 colors. The polished glass surfaces look fantastic with solid wood texture and natural wood color. This dining table is truly unique, blending old and modern furniture design ideas and adding attractive contrasts to dining rooms.
Console Double Cross dining table, space saving furniture design idea
 Glass top dining tables magnifying beautiful dining room decorating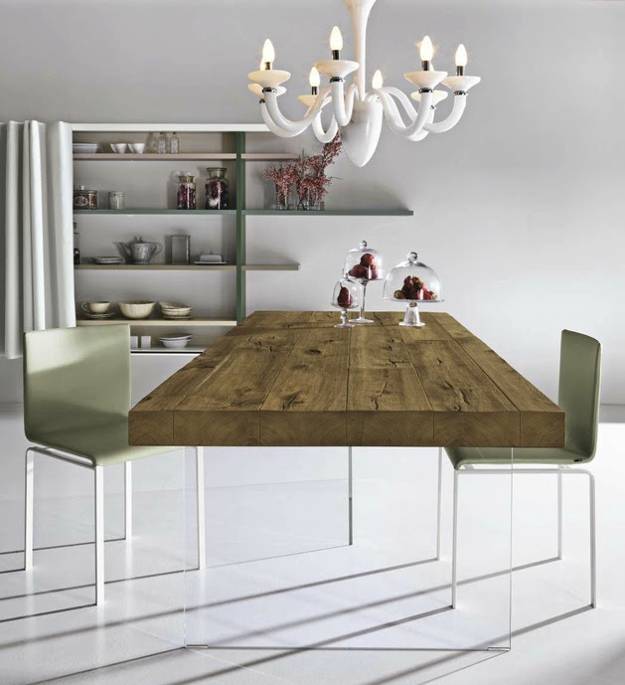 by Ena Russ
last updated: 26.12.2013