Unique Crafts and Home Decorations made of Reclaimed Coins, Keys, Pipes and Wire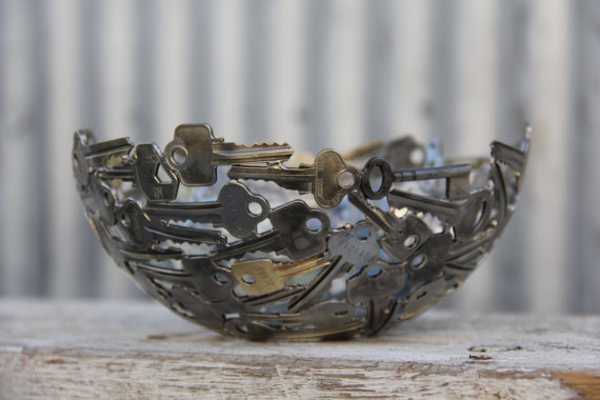 recycled crafts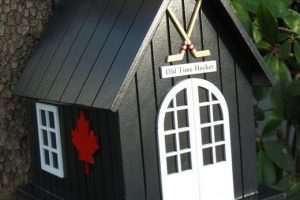 Handmade decorative balls, bottles and vases made of metal coins, keys or reclaimed copper pipe rings and wire are unique home and garden decorations from Australian company Moerkey that brings amazingly creative and original recycled crafts and design ideas into modern homes.
Reclaimed pipe and wire, coins and keys are great materials for handmade crafts and decorations, that make wonderful centerpieces in eco style for rooms and gardens. Decorative balls and vases made of numerous mixed coinage from around the world, bended keys or reclaimed copper pipe rings and wire add beautiful metal spheres to indoor or outdoor home decor.
Made of scrap and damaged coins, that are no longer in circulation, these amazing one-of-a-kind crafts look very interesting and impressive. Recycling keys, pipes and wire into home decorations, decorative balls, bottles and vases, creates wonderful gifts in eco style.
Recycled crafts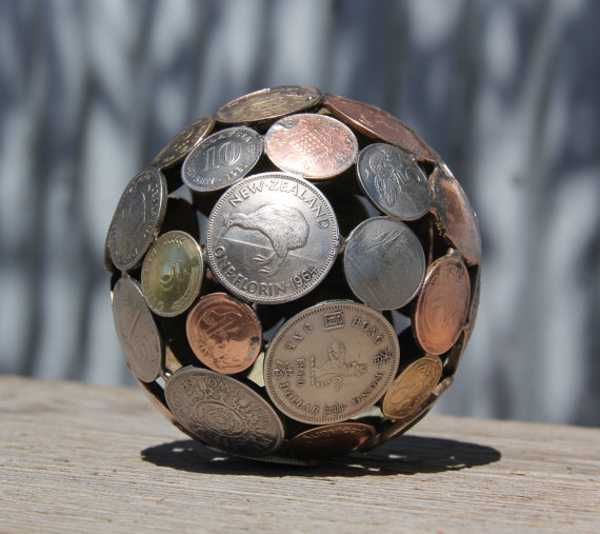 The decorative balls, bottles and vases are coated in a UV stable finish to preserve the finished look and available from etsy.com. The mixed-coin balls stand alone. Few decorative balls or vases made of various materials create a stunning display, unique and surprising.
Decorative balls made from over 20 individually curved keys are hand pieced together to form a polished metal sphere, which measures 8 cm in diameter and weighs a little under 200 g. There is a timber support ring created for displaying an individual mini ball.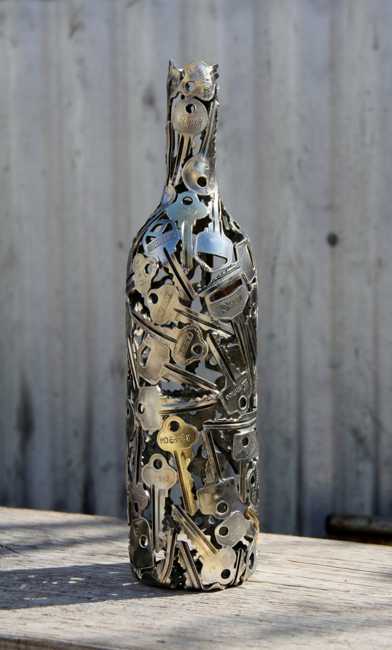 The inside of these decorative balls will tarnish with age but the outside surface is treated with a UV stable clear finish to preserve its luster.
Recycled crafts turning clutter into creative homemade garden decorations
21 unique lighting design ideas recycling tableware and kitchen utensils into lighting fixtures
4 simple empty wall decoration ideas to declutter tour home interiors
The recycled crafts made of metal look especially fantastic with tea candles or LED light strings. These stunning home decorations will be a most talked about decor items and make unique gifts.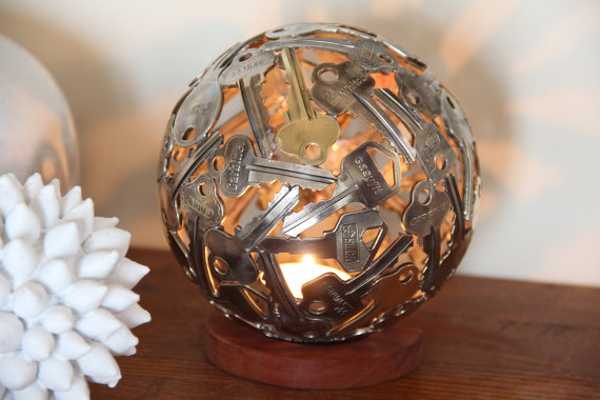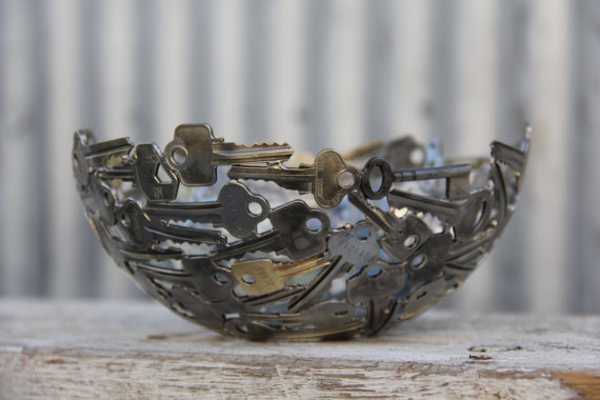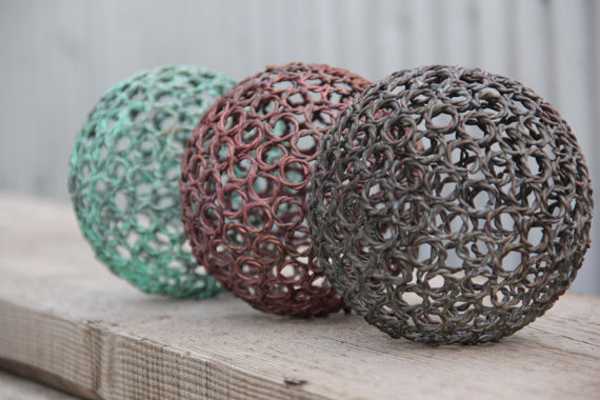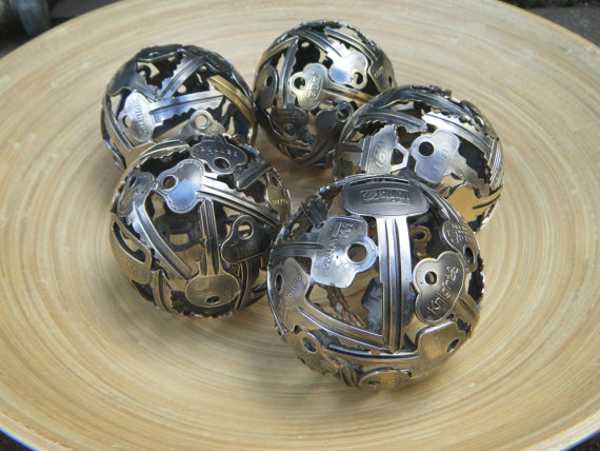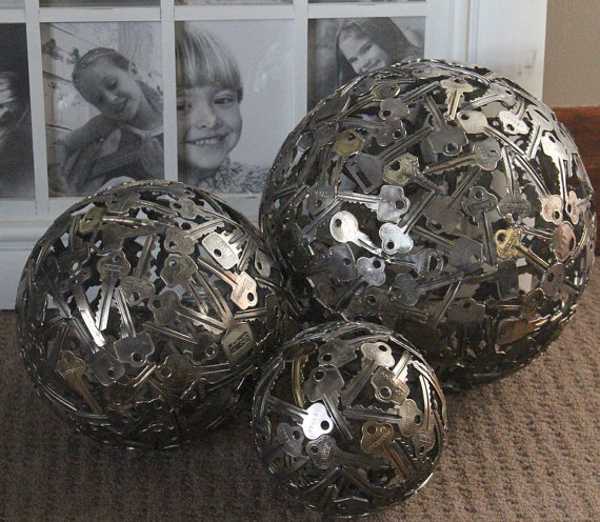 Creative Easter ideas offer many quick and easy techniques for spring eggs decoration. Instead of dyeing eggs, try decoupage turning Easter...
and enjoy free articles sent to your inbox