Under Staircase Closets and Storage Drawers, Space Saving Storage Solutions

Entry | Hall | Mudroom

Interior Design Ideas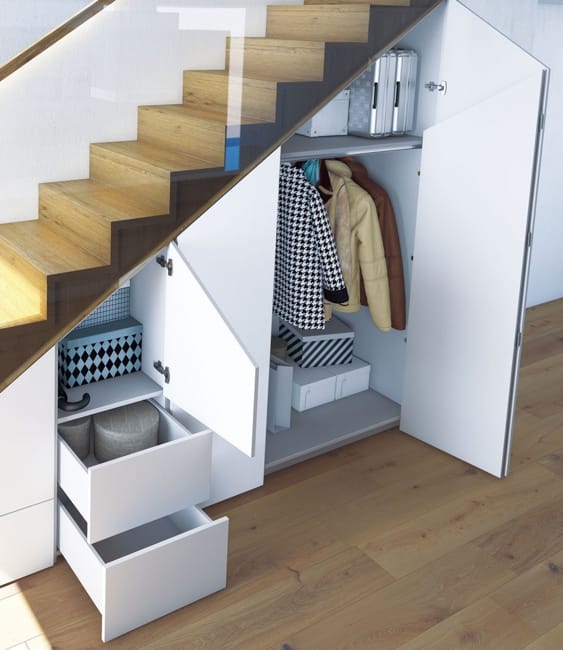 Small closet designed under stairs
wardrobes closets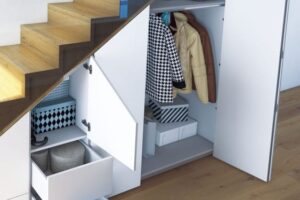 Unconventional storage solutions help maximize the efficient use of small spaces. Here is the Lushome collection of inspiring ideas showing how to design under-staircase closets and use small spaces under stairs for storing shoes and clothes. Check it out and see if you can build additional storage in your home.
Families accumulate a lot of items. Unless you declutter and get rid of extra possessions every year, you may run out of space to store your clothes, shoes, accessories, and personal items. Treasured possessions, expensive clothes, and shoes need a place to park if you like to organize your living spaces. Here are unusual closet designs and unconventional ways to store your clothes and shoes under stairs.
Closet storage and organization
Reduce, reuse, and recycle to make your closet organized
Space-saving ideas for efficient storage and organization, how to fold clothes
Under-stairs storage ideas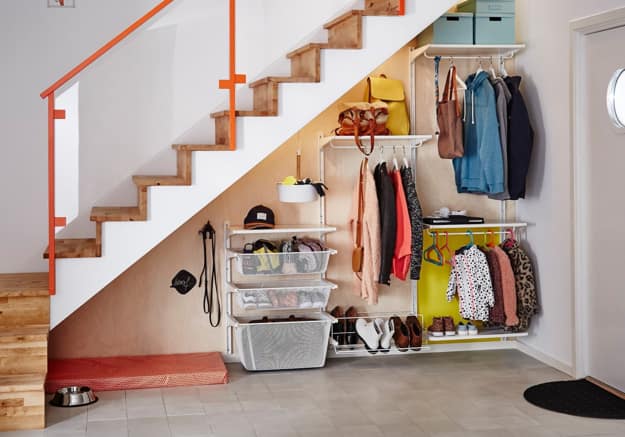 You can find practical storage space underneath your stairway. Staircase shelves fit neatly into the area beneath your stairs and provide convenient small rooms for storage. Seasonal clothes and shoes can be placed in drawers that fit into the space beneath your stairs. Shelves and drawers are great storage solutions.
Super storage ideas, kids' shoe organizers
How to store your house slippers, organizing tips
Shoe storage ideas, space-saving interior design solutions
You can add hooks for sporting gear and outdoor equipment. Baskets, containers, and totes make perfect home organizers and bring decorative accents into your interior. Innovative storage solutions are beautiful ways to make your home clutter-free, livable, and neat. Well-organized small spaces turned into under-stairs closets, storage drawers, cabinets, and bins look fabulous.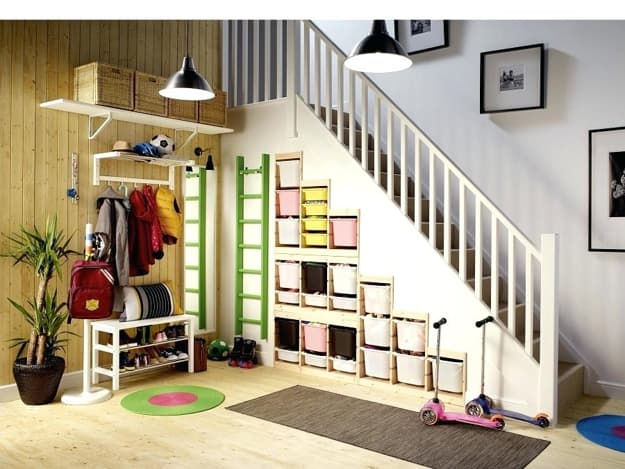 Look at beautiful closets, cabinets, drawers, and shelves built under stairs if you run short on storage ideas. Interior design experts share practical storage ideas that reinvent staircases.
Built-in staircases closets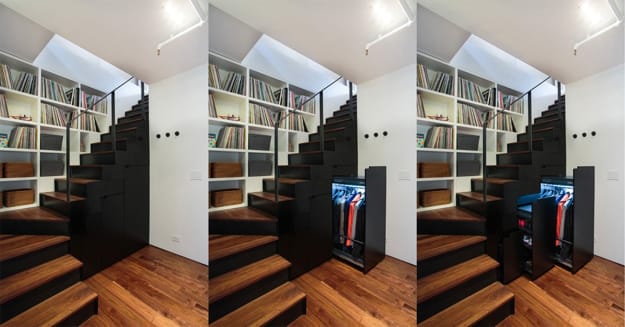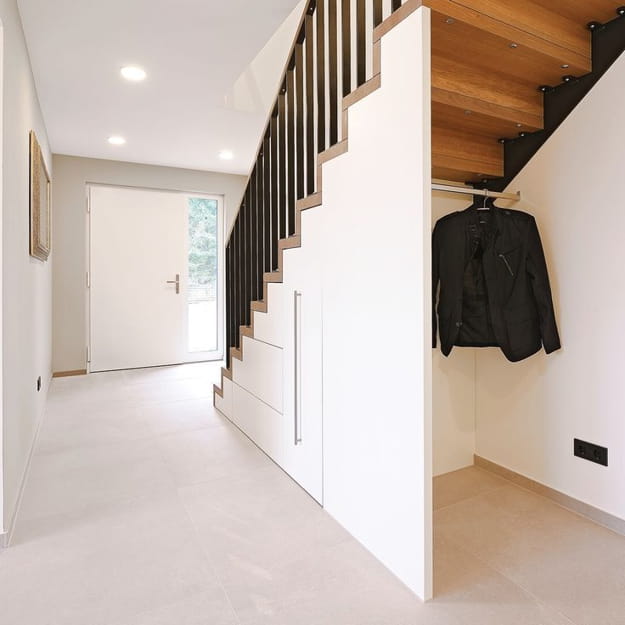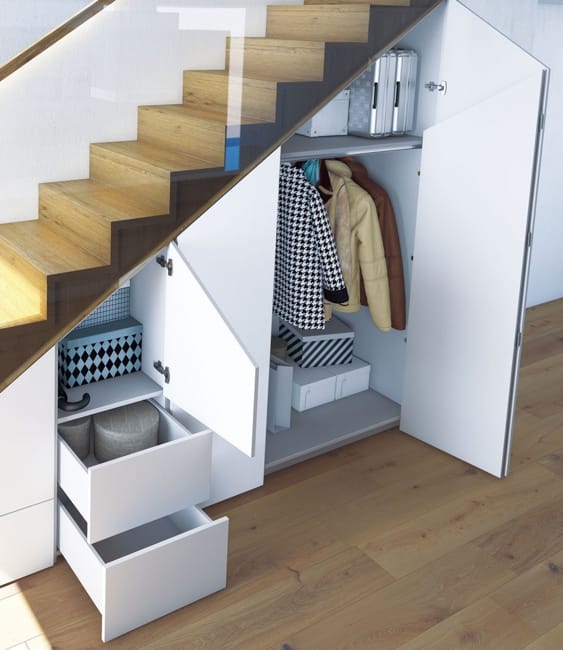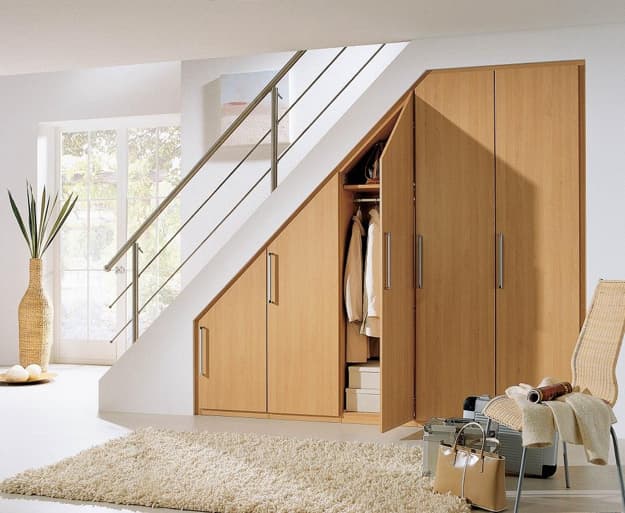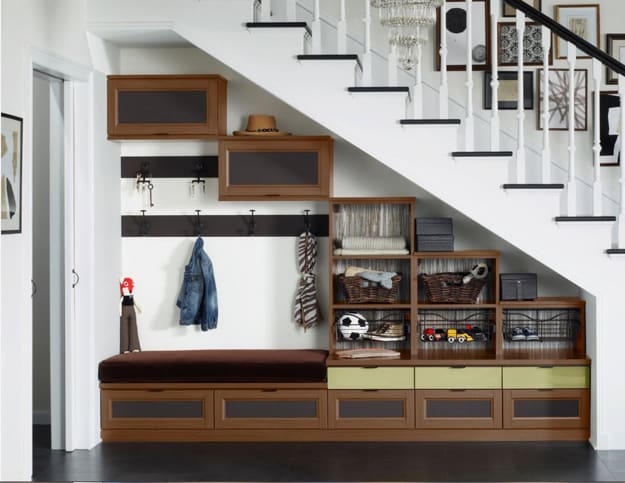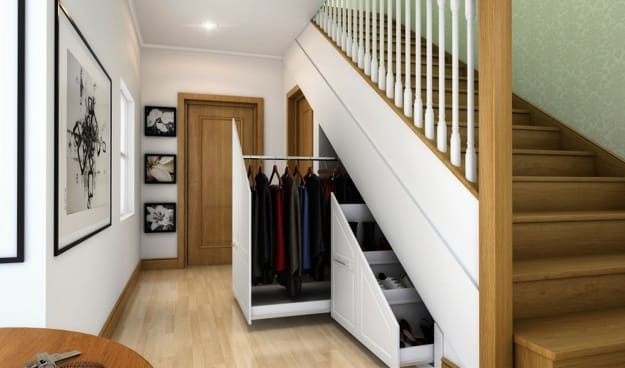 Clothes and shoe storage ideas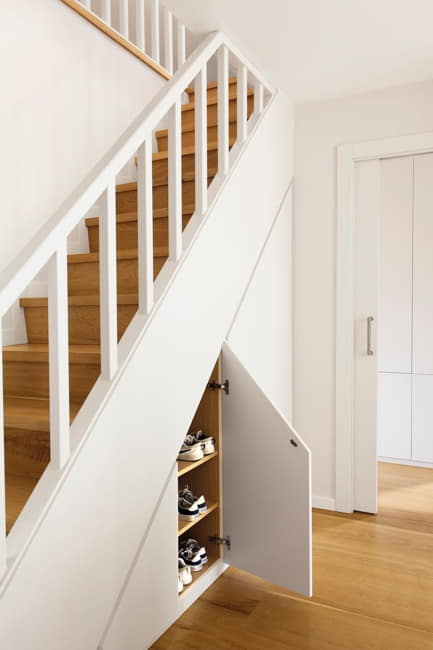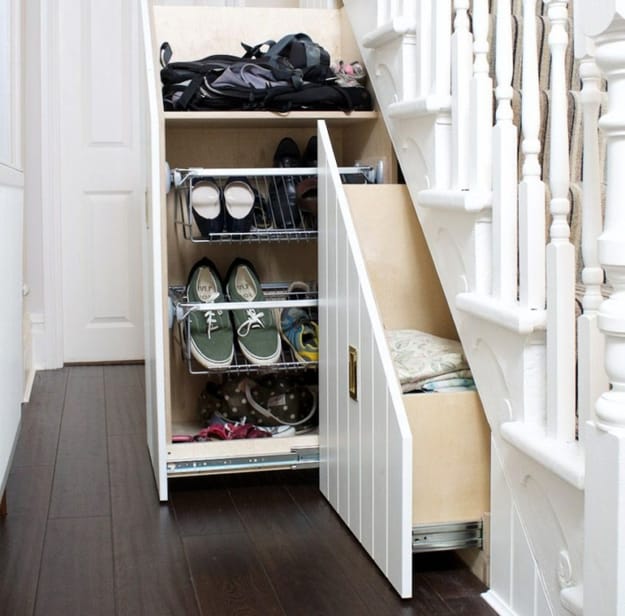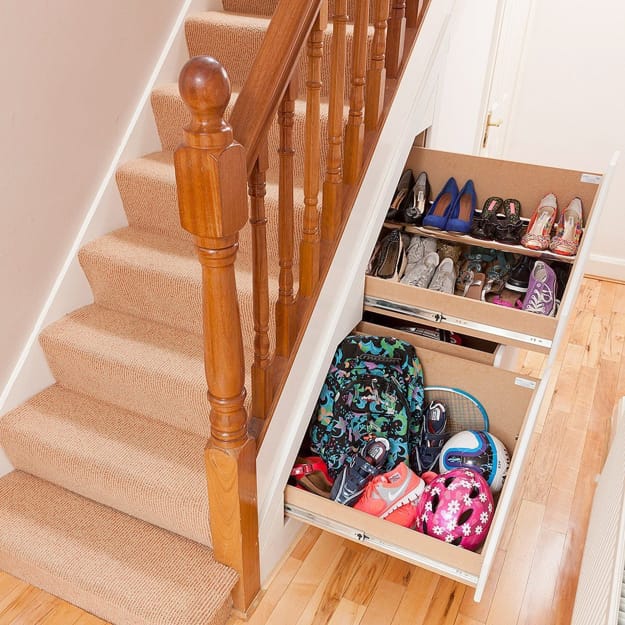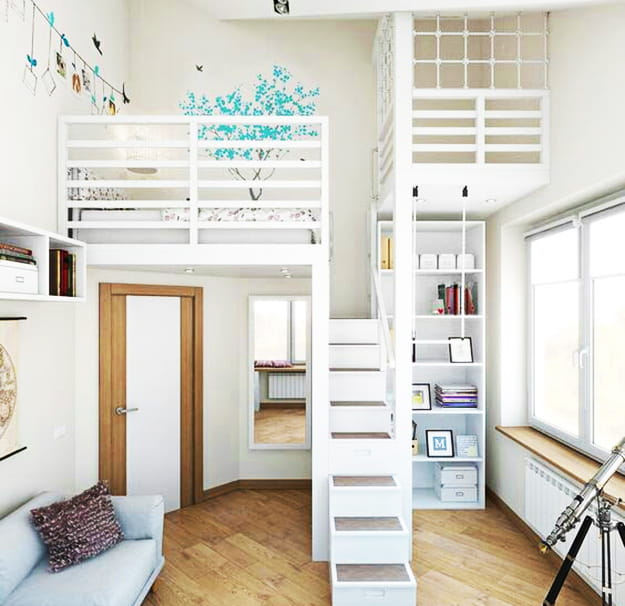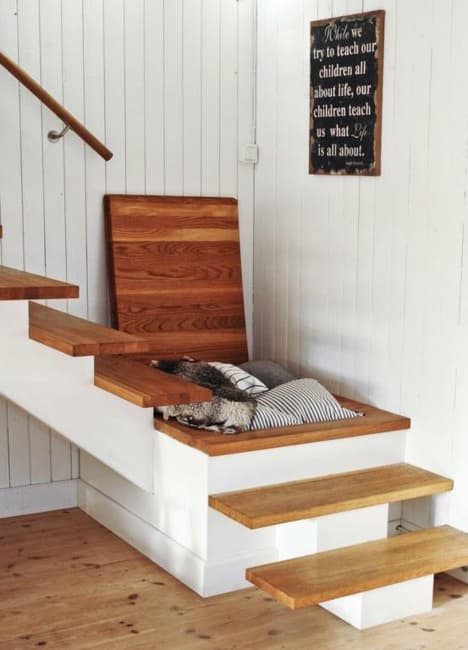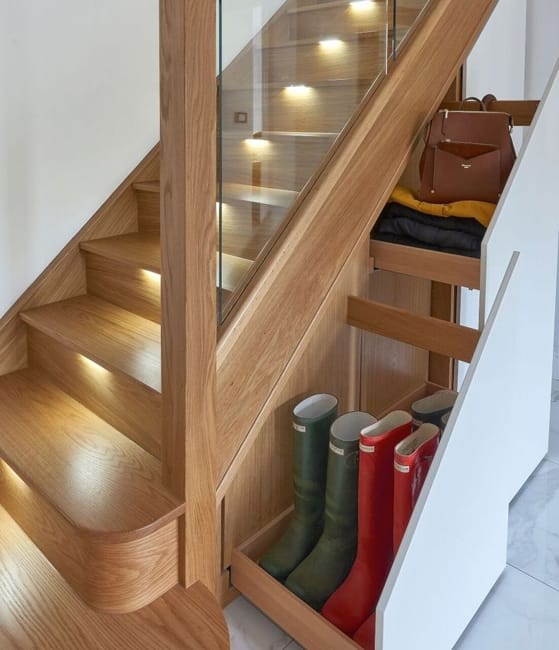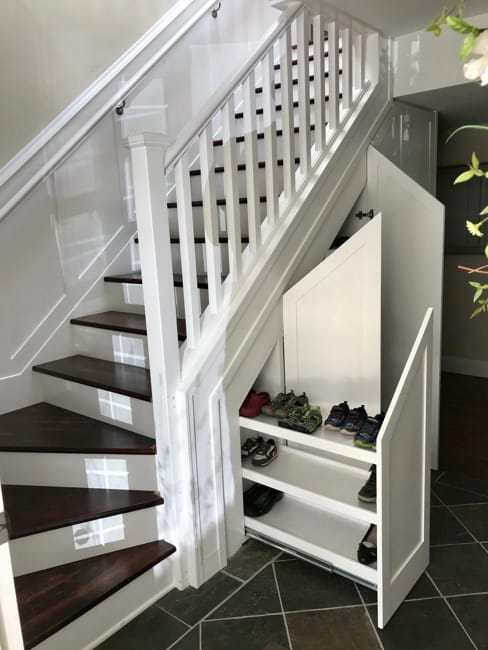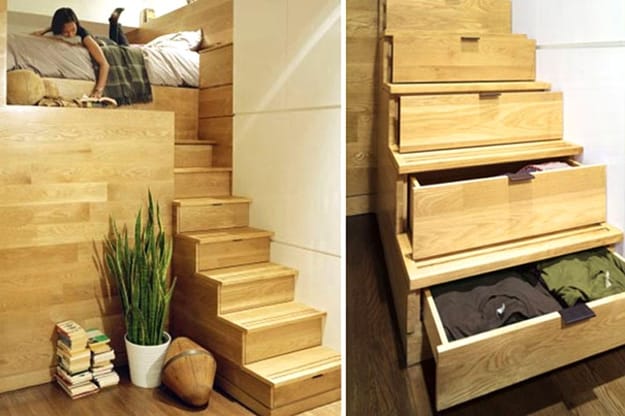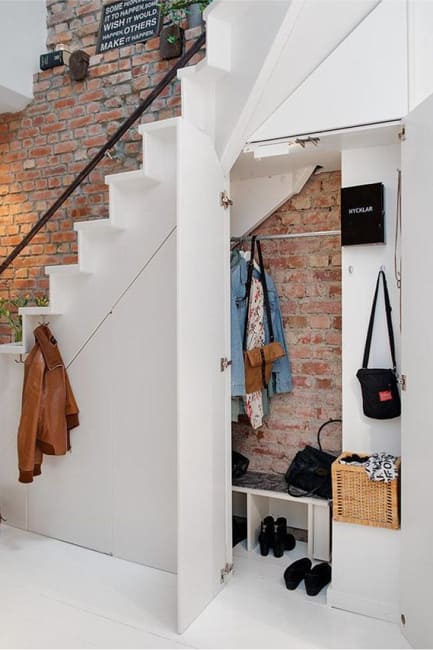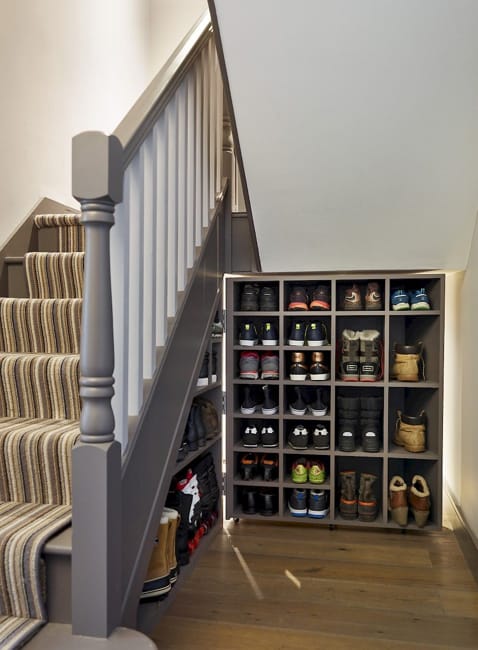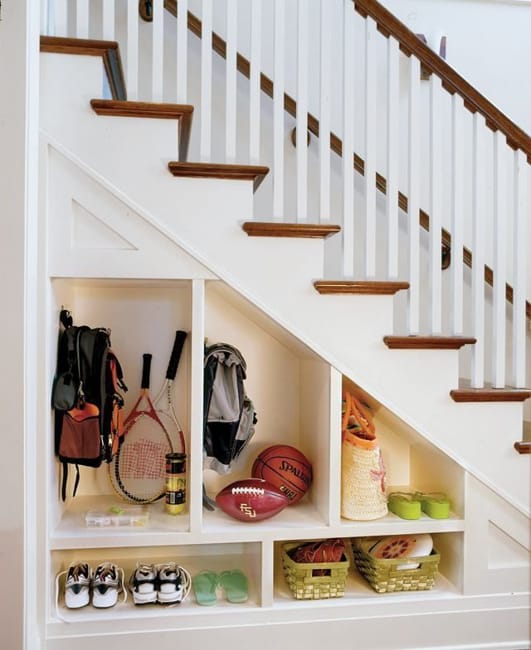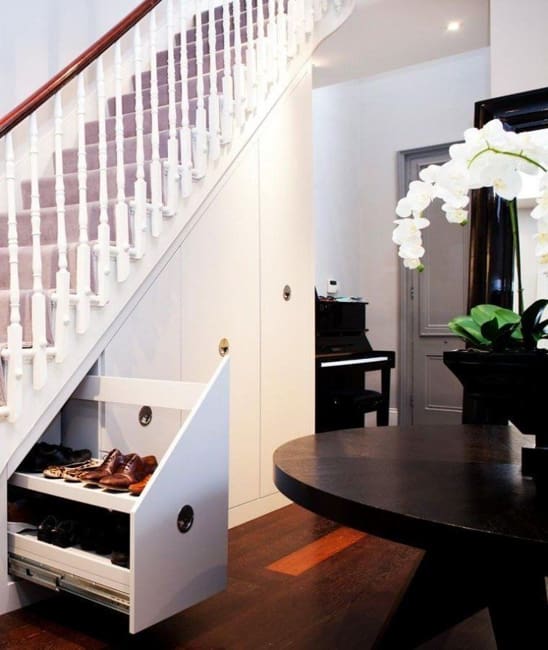 More from storage furniture

The Geometric House is the design by Kagan Taylor and Justin Rice of Knowhow Shop. Located in Los Angeles, the small...
and enjoy free articles sent to your inbox