Trendy Dining Room Decorating, Gold-White Christmas Ideas

Dining Room

Holiday Decor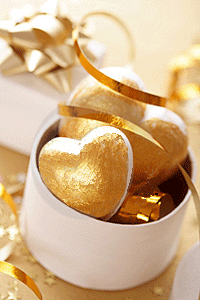 Edible table centerpieces, gold white Christmas table decor
christmas ideas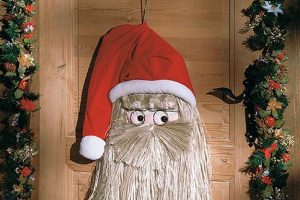 Trendy colors and beautiful Christmas table decorations are important elements of dining room decorating. Modern bright accents in golden color, combined with classy white Christmas ideas will beautifully decorate the dining room for winter holiday season. Your personal touch and modern Christmas ideas will create inviting and elegant holiday decor.
Gold color feels rich, warm and festive. Gold and white table centerpieces are favorite Christmas ideas, regardless of social status, nationality or modern fashion trends. And if gold and silver dining room decorating ideas are too bright  for you, create gold and white table centerpieces that look both festive and relaxing.
Gold and white dining room decorating is eye catching. Even small gold with white Christmas table decorations look impressive, creating bright, rich and warm holiday decor. Gold is the symbol of wealth, and with white Christmas ideas it creates beautiful contrasts, adding dynamic accents to Christmas holiday decor.
Christmas table decoration, gold and white holiday decor
All shades of gold are wonderful. Silky matte and white Christmas ideas feel tender. Shiny gold and white table centerpieces create more formal look. Dining room decorating with reddish gold tones or olive shades of gold and white Christmas table decorations look warm and welcoming.
Select one main color for dining room decorating, white or gold, and add golden or white Christmas accents to create impressive and elegant gold-white Christmas table centerpieces for your living room, kitchen and dining room.
Dining room decorating tips
Choose any shades of white, all white colors are very light and look great in the evening. Gold is also an evening color. Together they offer beautiful Christmas decorating ideas.
Centerpiece ideas, Christmas holiday decor, shiny yellow color upholstery fabric
A white table cloth and napkins with lace details, classy white dishes, winter flower centerpieces and gold Christmas table decorations look elegant and formal. Use soft golden tones and casual tableware to make your dining room decorating relaxing, informal and friendly for young children.
Gold and white Christmas ideas, dining table decorations, soft golden yellow room colors
Gold and white Christmas ideas add light and spaciousness to dining room decorating. Use more white than gold for Christmas table  decorations, and your dining room will look wintry with modern artificial snow, white candle, dishes, glasses and snowflakes table centerpieces.
Holiday decor, gold-white Christmas table decoration
Edible table centerpieces, gold white Christmas table decor
Gold and white Christmas ideas create warmer mood in your dining room. Add hints of silver color to gold and white Christmas table decorations, making your dining room decorating look even more elegant, festive and stylish. (Photos and tips for decorating the dining room for Christmas with white and silver Christmas colors)
Create two or three table centerpieces with light gray or white Christmas candles, if your dining room table is large enough. Every guest will have an chance to enjoy your Christmas table decorations.
Gold and white Christmas table decoration
Fold silver, gold or white napkins and place them in crystal glasses for a professional look. Scatter silver, gold, greenish or reddish gold and white sequins on the table between settings are perfect Christmas table decorations.
Christmas tree in the corner of the dining room creates a dramatic change. Decorate it and add inexpensive Christmas gifts for every guest, especially children, to enjoy after party.
Gold and white Christmas decorating ideas
Set little Christmas table decorations around the dining room.Hanging from the ceiling or ceiling lighting fixture Christmas baubles are trendy dining room decorating ideas.
Modern Christmas decorating ideas:
11 modern Christmas Decor Trends
Eco Christmas decorating with burlap and sisal twine
Chic eco friendly Christmas table decorations
Gold pears table centerpiece, edible Christmas table decorations

Here are great ideas for kids toys storage and wall decoration with small cars that everyone would love. DIY organizers, like...
and enjoy free articles sent to your inbox