Transofrmer Design Idea from Bless, Space Saving Workbed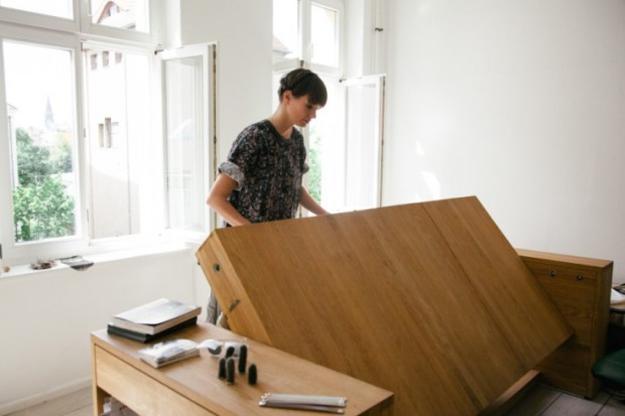 Space saving home office furniture, table and bed
Workbed is a transformer furniture pieces that is designed for serving as a large office desk or craft table and a bed. This creative and unique furniture design idea belongs designer Mira Schroder from design studio BLESS, who developed this amazing bed and table duo.
Transformer  design ideas for space saving furniture are modern trends in decorating small apartments and homes. Space saving tables and beds are great for small spaces, and especially useful for small home office designs, art studios, craft rooms. An office desk with storage spaces and a bed in one are all you need for your work and rest.
Transformer design ideas for space saving furniture are a creative way to maximize spaces in small rooms while keeping working and living spaces comfortable and attractive. Innovative transformer furniture pieces impress, amaze and delight, showing off creative and unique furniture design ideas.
30 space saving folding table design ideas for functional small rooms
Transformer design ideas, space saving furniture for small rooms
Transformer furniture, office desk and bed duo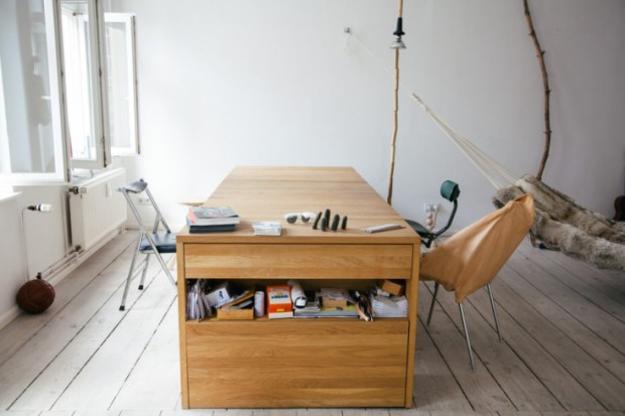 The Workbed is an experimental piece of home office furniture with a large working surface and storage. The table is equipped with a rotating mechanism which helps turn the table into a bed. There is a locking mechanism which prevents the bed to rotate in certain positions.
This is the ideal space saving solution for those who live in small homes and can not have a large office desk and a bed in the room. Great for students and small apartments, this transformer furniture design will be appreciated by teenagers also.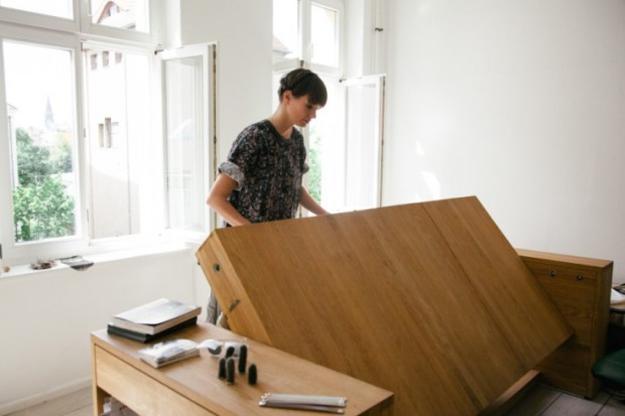 The Workbed looks so convenient with its storage cabinet and a shelf, blending space saving ideas with comfortable bed design for good rest and improving efficiency in your home office.
Space saving Desk and Bed design idea transforming two objects into multifunctional furniture
Transformer design for walls, adding functionality and fun to apartment ideas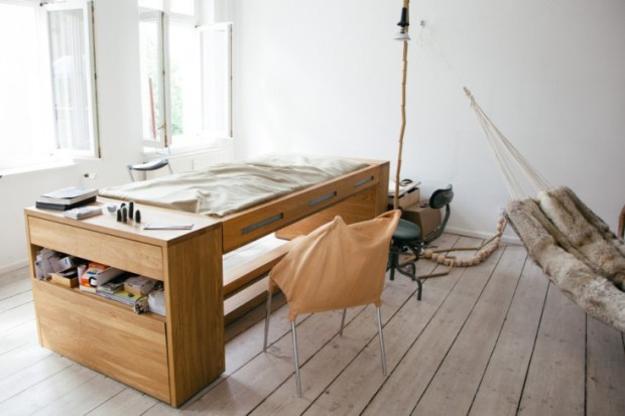 More from decorating small apartments

Christmas trees in small to medium sizes are excellent ideas for decorating small apartments and homes for winter holidays. Smaller Christmas...