Transformer Furniture Design, 4 in 1 Unfolding Apartment Ideas from New York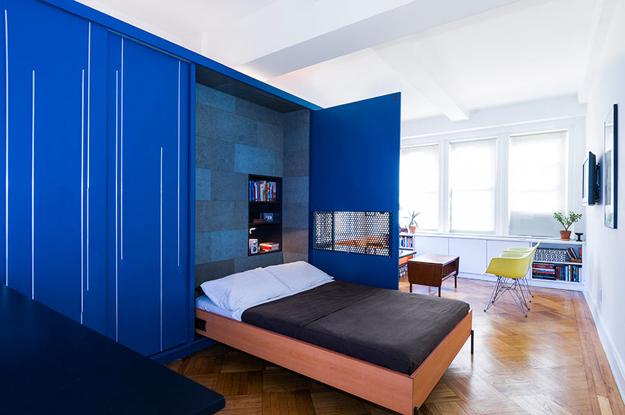 Space-saving folding down bed
DECORATING SMALL APARTMENTS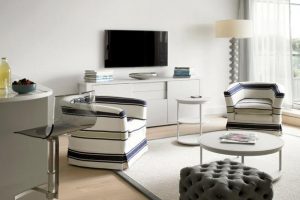 Small spaces transform into spacious by contemporary transformers and creative, space-saving furniture design. The 4-in-1 apartment ideas are a perfect answer to the problem of small rooms. If you need to turn your studio apartment into four functional zones, you can do it inspired by the 4-in-1 room design by Michael Chen and Kari Anderson. The Unfolding apartment is 37 sq m but features a living area with a small home office and a hidden bed and a kitchen. Designers offered to hide specific furnishings to create space for other furniture pieces.
The studio apartment looks contemporary and bright. A blue and white color scheme is elegantly stylish, and transformer furniture design ideas make the small room appear spacious and organized. Transformer furniture pieces hide in a large box with doors that can turn the small space into a home office or a bedroom.
Transformer kitchen design trends
Modern tables, transformer furniture design trends
Transformer furniture for decorating small apartments and homes
Transformer-wall design improving the functionality of small spaces
Transformers for contemporary small rooms
Unfolding apartment ideas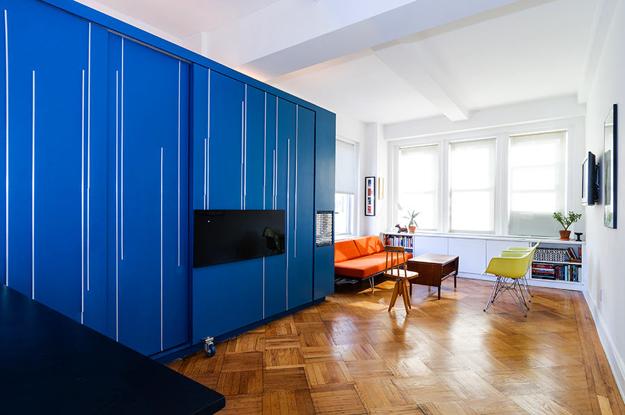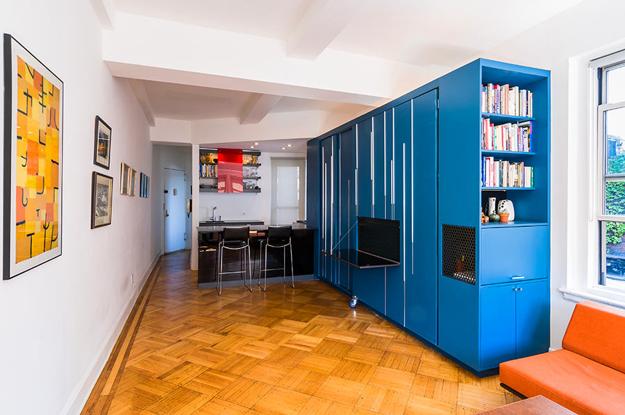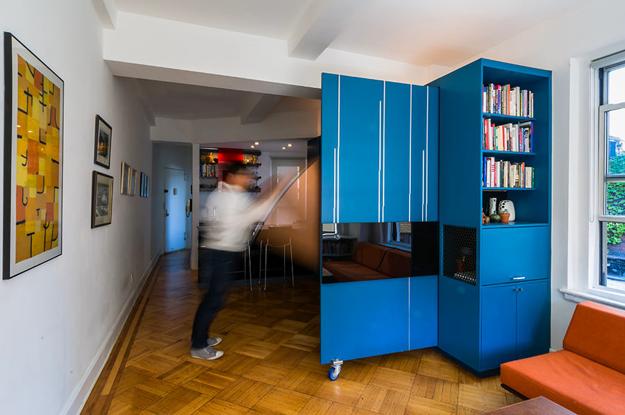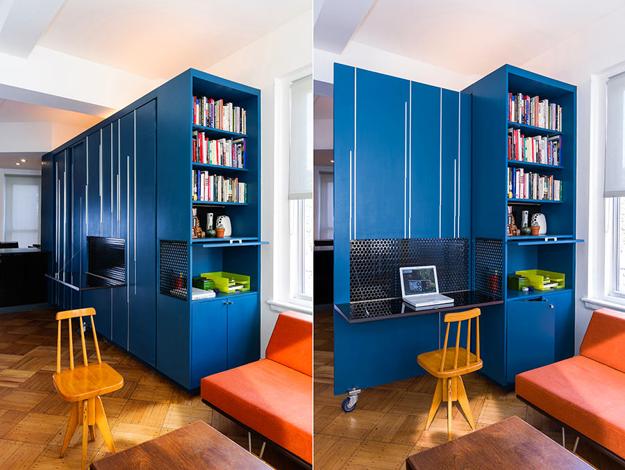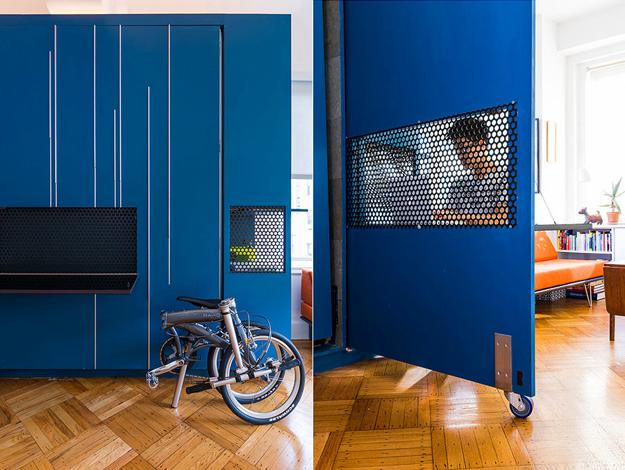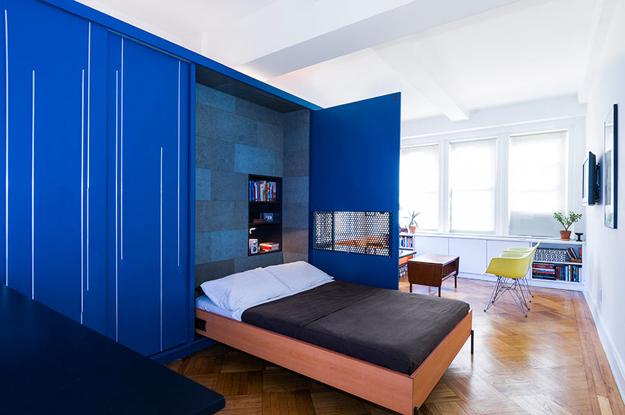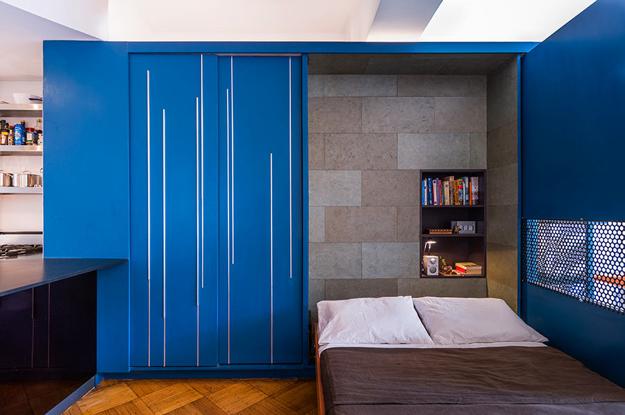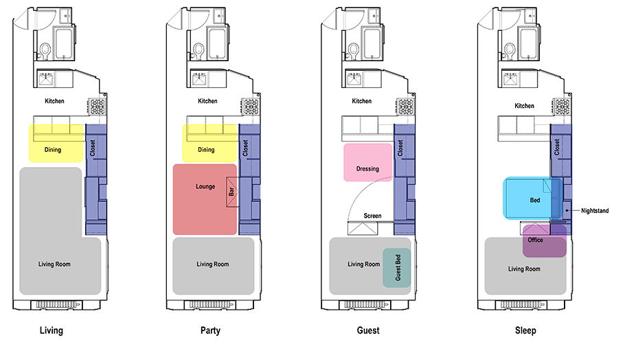 It is possible to find enough space for a small bedroom even in a tiny apartment or home. Here are smart...