Spring Decorating with Feminine Vibe, No Fear of Floral Designs and Romantic Room Colors

Decorating Ideas

Furniture Accessories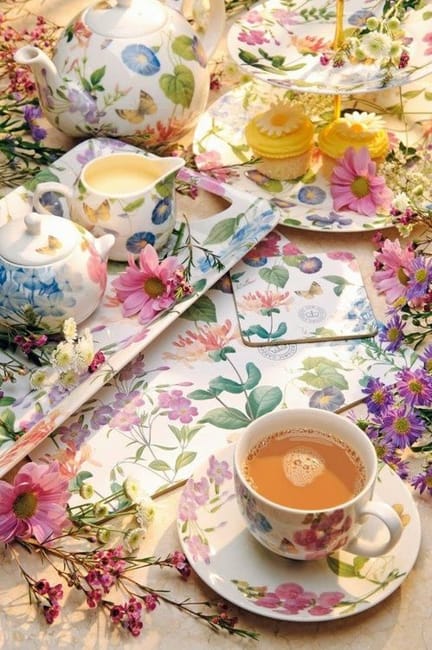 Modern tableware with floral designs
floral designs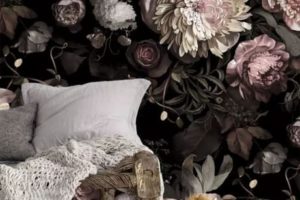 Spring decorating has no fear for floral designs and bright room colors. Vibrant blue, green, yellow, and purple colors offer a gorgeous interior color palette to celebrate spring decor with a romantic vibe. Neutral colors and pink are possible, but they do not have to be your starting point. Pinks are perfect for creating feminine and romantic interior decorating. Still, many other modern color design choices bring spring and romance into home interiors and add a soft touch to your rooms.
Here is the Lushome collection of interior decorating ideas and tips for mixing your favorite colors with floral designs and original accessories into beautiful, vibrant, and creative spring decorating. You can never go wrong with white on white, but if that is too colorless for you, mint green, red, lavender, blue, turquoise, and yellow, mixed with whites, are excellent modern-day feminine options for interior decorating.
Beautiful flower arrangements in spring decorating
Spring decorating ideas to stay for summer
Fresh room colors and spring decorating ideas in vintage style
Feminine room decorating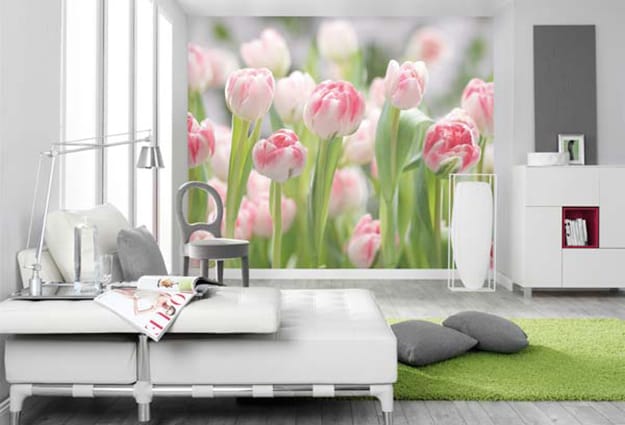 If your heart asks for pink, pair your favorite pink hues with blue, green, or white. Dark blue and muted pink strike a gender-neutral balance and create a supper expensive, elegant vibe. Modern color design trends allow experimenting with uncommon color combinations. Olive green and turquoise feel unique and fresh, blending warmth into interior decorating featuring floral designs. Creative color combinations allow traditional floral patterns and textures without making interior decorating look old-fashioned.
Singing Bird clocks, spring home decorations
Feng Shui tips for decorating in spring
Bright color combinations, beautiful spring decorating ideas
Musculine color accents
One of the fantastic tricks for giving a feminine room edge is to add black or gray color tones to room colors. Painting molding, furniture legs, or a chair in black, gray, or brown color is a way to add a masculine touch to interior decorating and to balance your favorite feminine color scheme. Black accents, like decorative pillows or home decorations, give traditional ideas a beautiful, modern look and turn a lovely feminine design into sexy and elegant.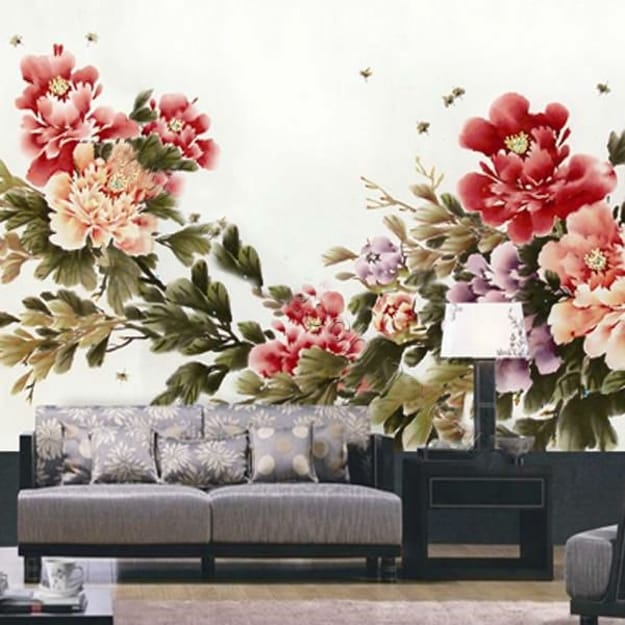 Floral designs
Have no fear of beautiful flowers in interior decorating. Although an overload of floral patterns looks dated, you can use floral designs if you love them. Beautiful flowers provide fabulous decoration patterns and inspiring color combinations to enhance a romantic room design.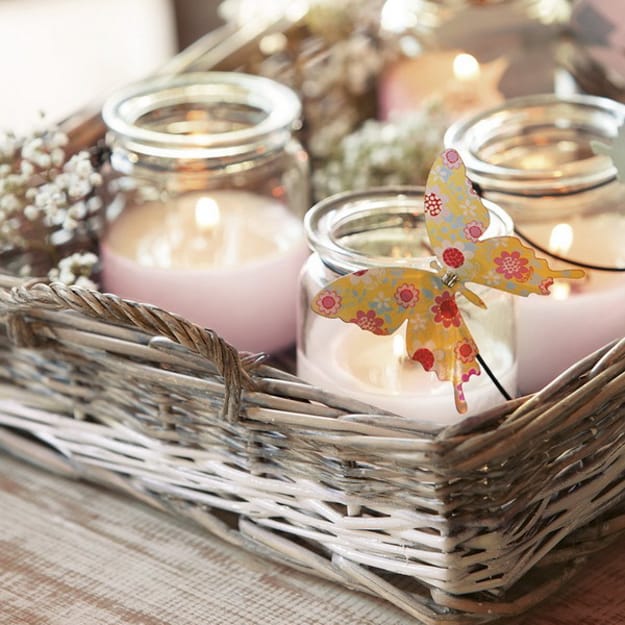 Floral designs are an attractive choice for feminine interior decorating but pair them with a modern color palette that includes clean hues. Mixing in contemporary or original pieces, art, and stylish home accessories, like an elegant photograph or a decorative vase, adds a layer of interest and gives a fresh feel to interior decorating.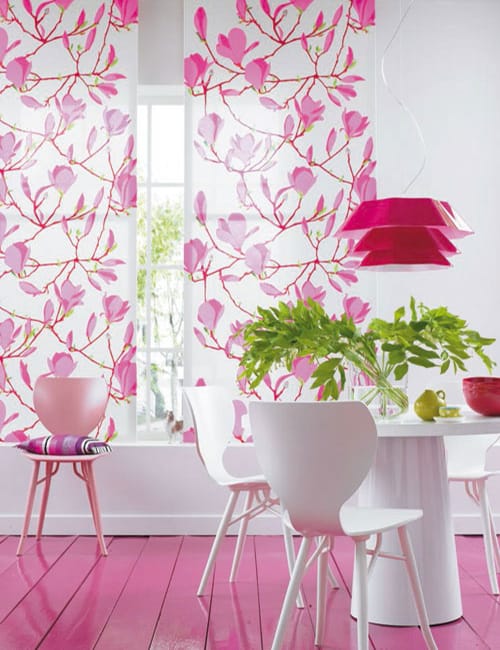 Creativity
Creative room decorating that breaks the rules is an excellent way to show originality. Be adventurous, brave, and unpredictable if you want to achieve the shabby chic look or give an eclectic twist to your interior decorating. Instead of the classic shabby-chic look of white lace, weathered ivory finishes, and lots of silver, stick with weathered wooden finished in high energy colors, then mix hand-woven decor accessories, patchwork patterns, and classic prints. It results in a beautiful feminine interior with attractive organic textures and appealing shapes.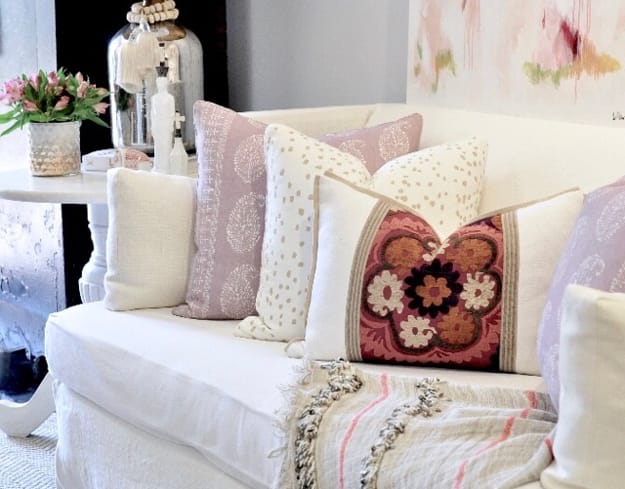 Playing with contrasts
You can take a step further and get a rustic elegance effect blended with a romantic vibe. The clever mixing creates a stylish and exciting impact of two contrasting things placed beside each other. Weathered finishes, farmhouse decor, and country cottage decor accessories mixed with clean, tailored lines are modern interior decorating ideas.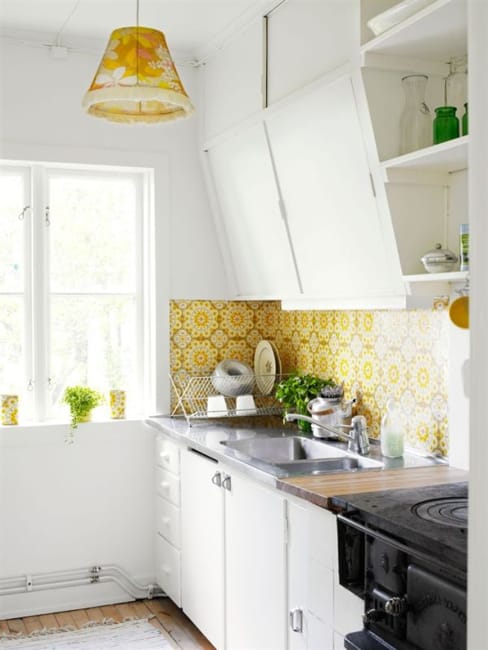 For example, creative dining room decorating in pink and gray colors can blend feminine accents with contemporary or folk-art elements to feature a romantic, stylish and inspiring look. Gray wall paint colors, soft window treatments, and weathered dining furniture give the feminine interior decorating project a sex-neutral, universal appeal.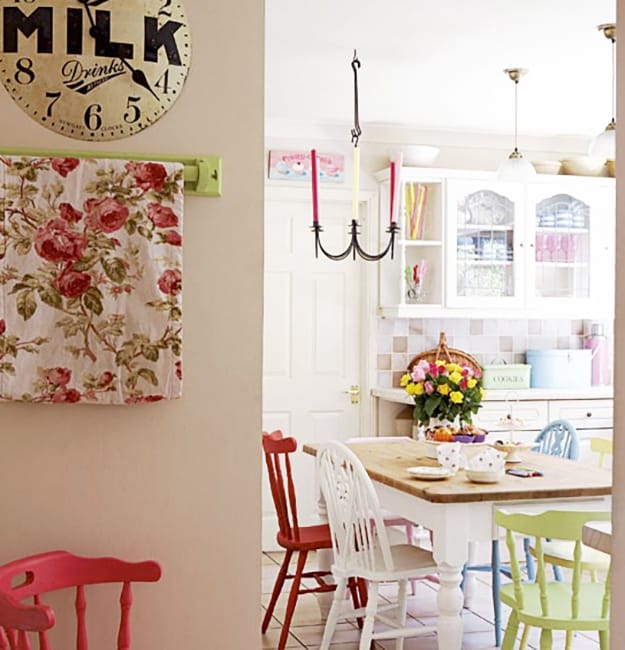 You can pair rustic decor accessories with elegant contemporary accents and mix feminine and romantic pinks with blue or gray color tones.  Classic elements of bathroom design with floor tiles and clawfoot bathtub feels feminine and romantic with a crystal chandelier and wall painting in lavender color. Even a laundry room design can look modern and romantic with a mix of blue and pink and attractive floral patterns in a contemporary style. Bold color accents work well for spring decorating, bringing fun into interiors and balancing muted pinks, lilac, and coral hues.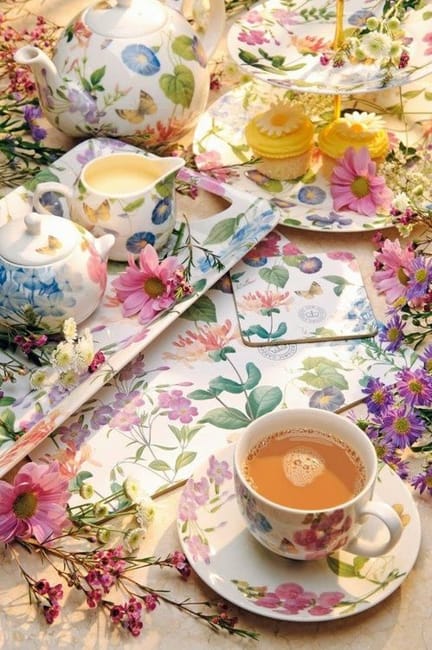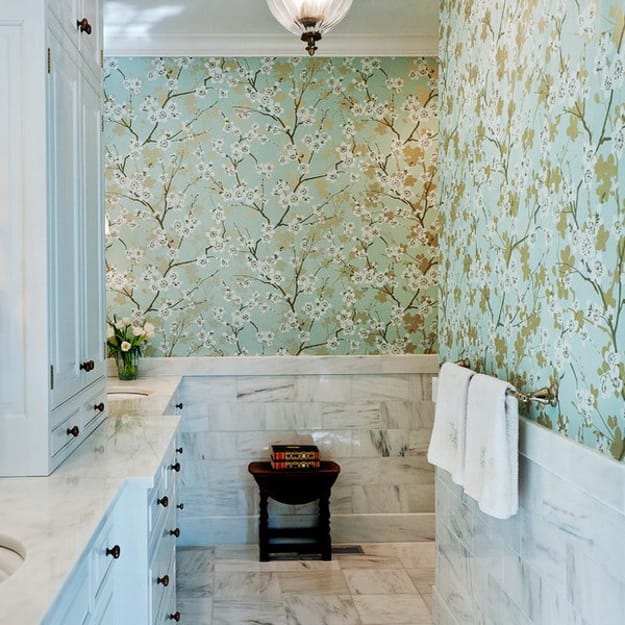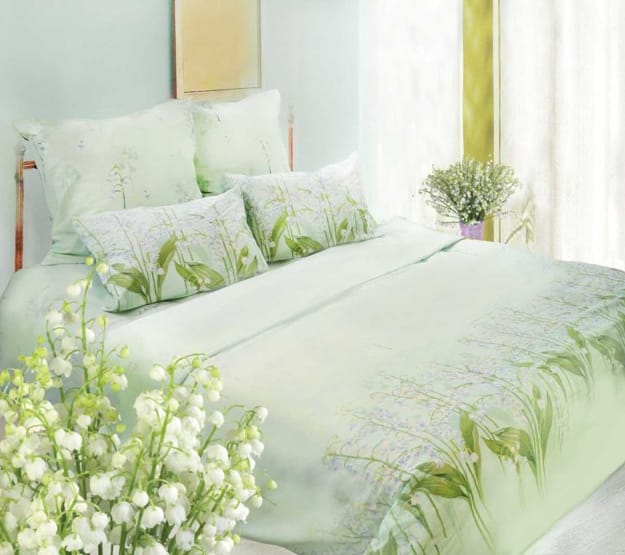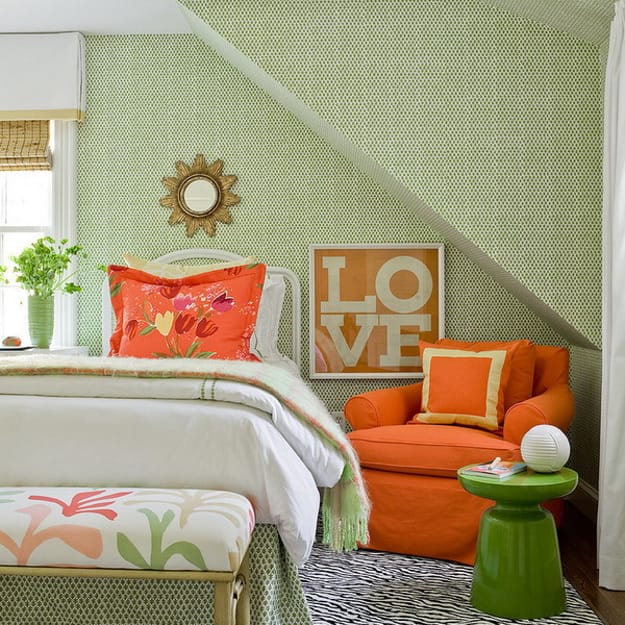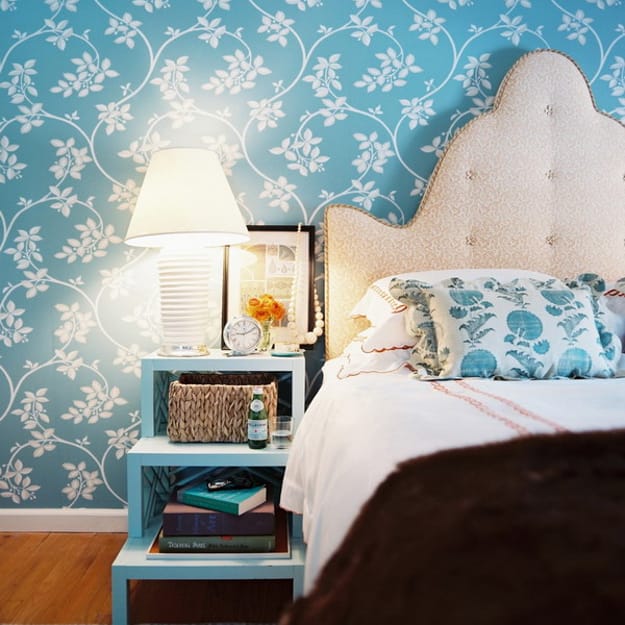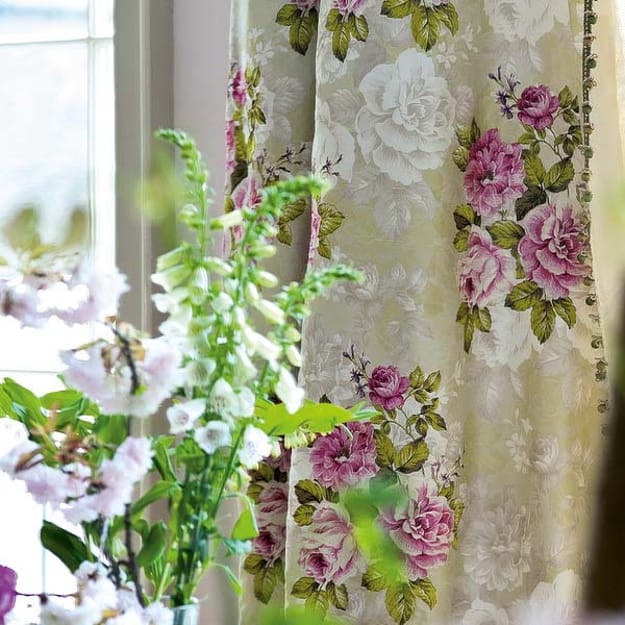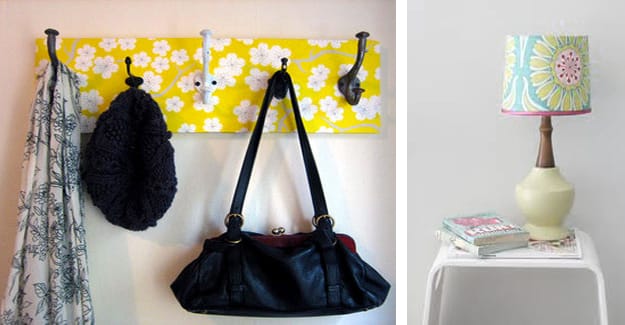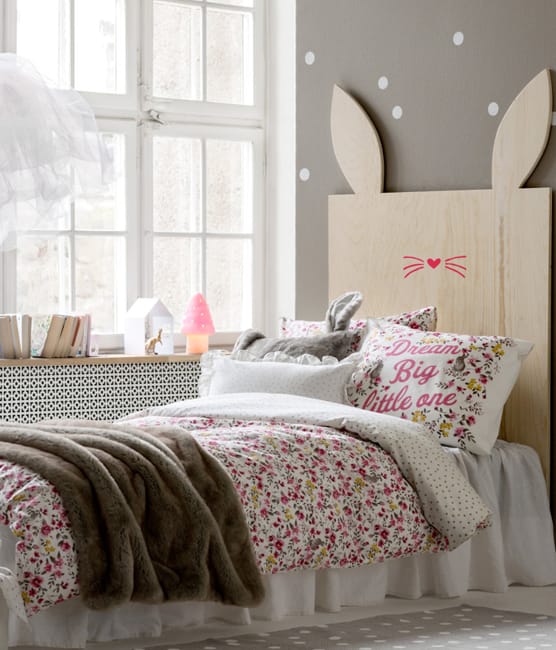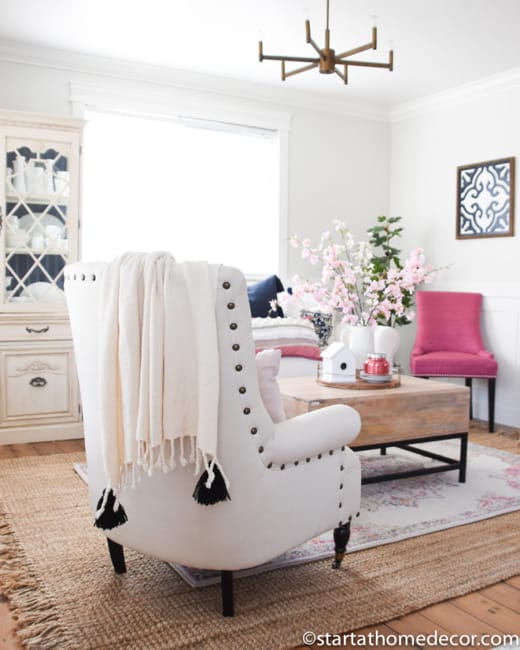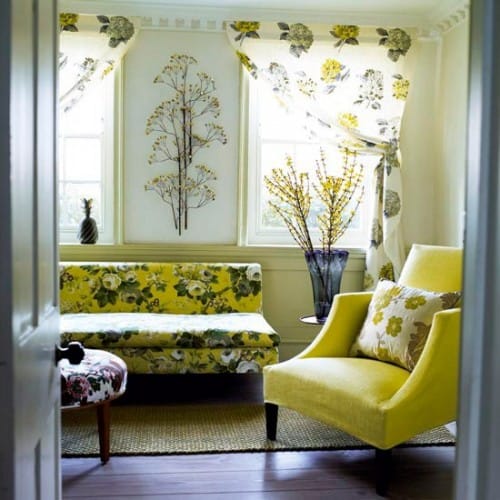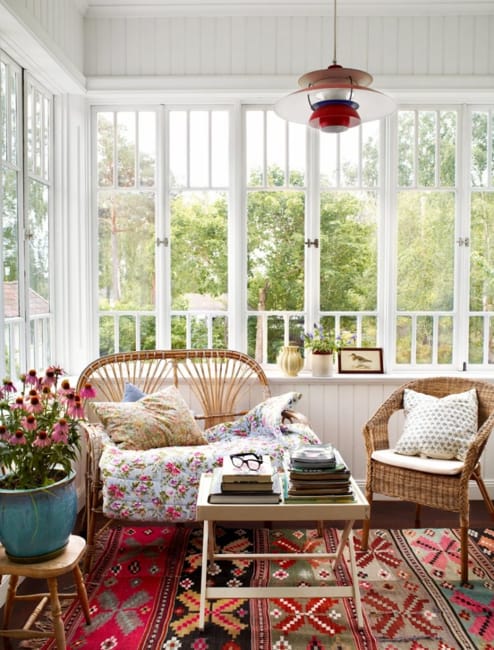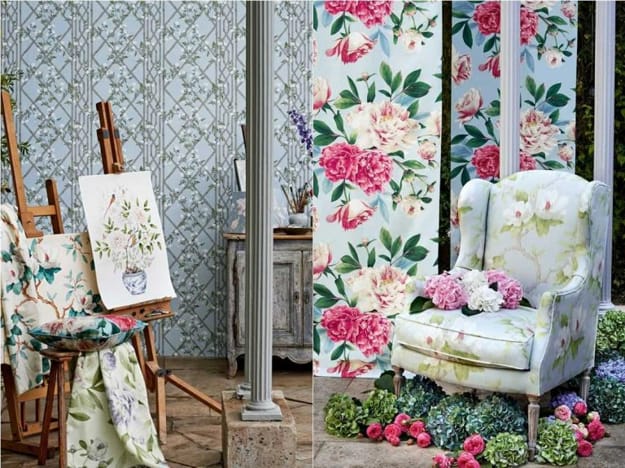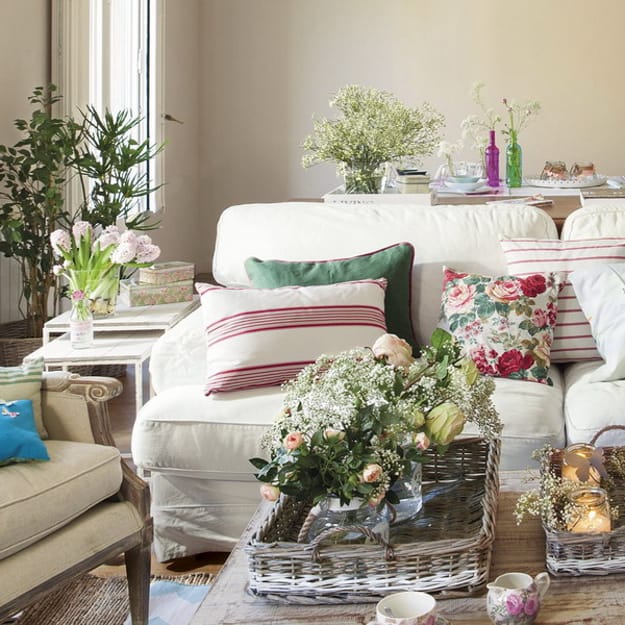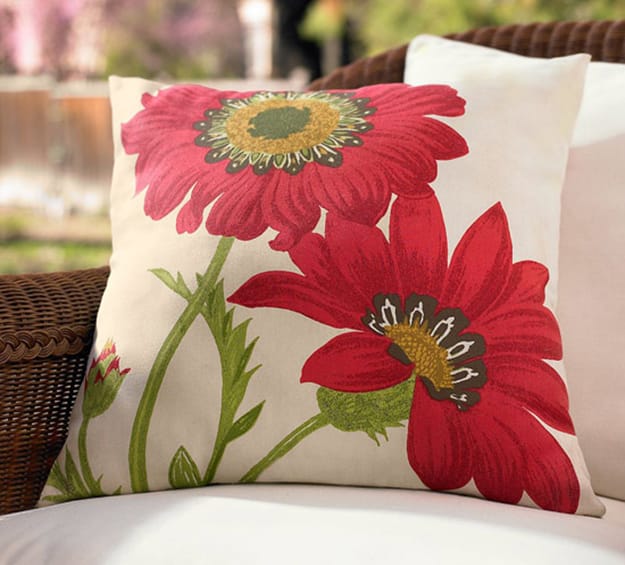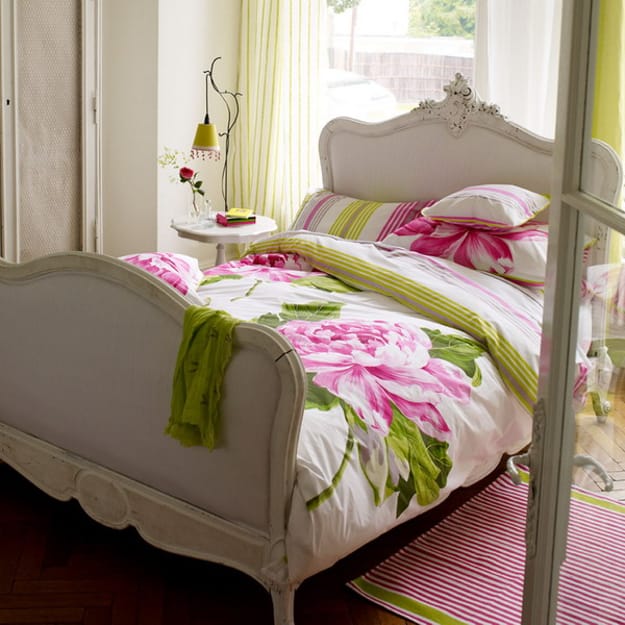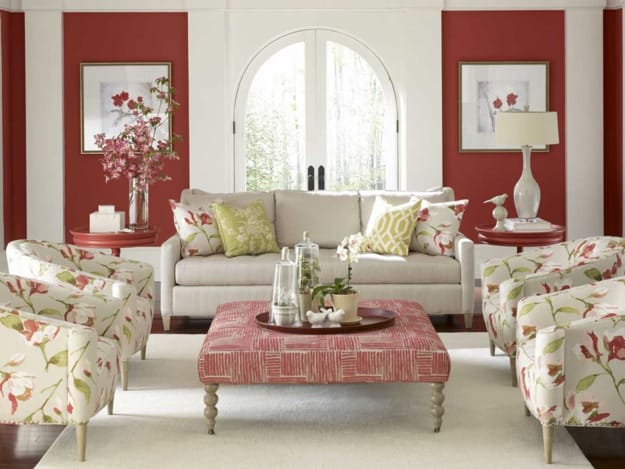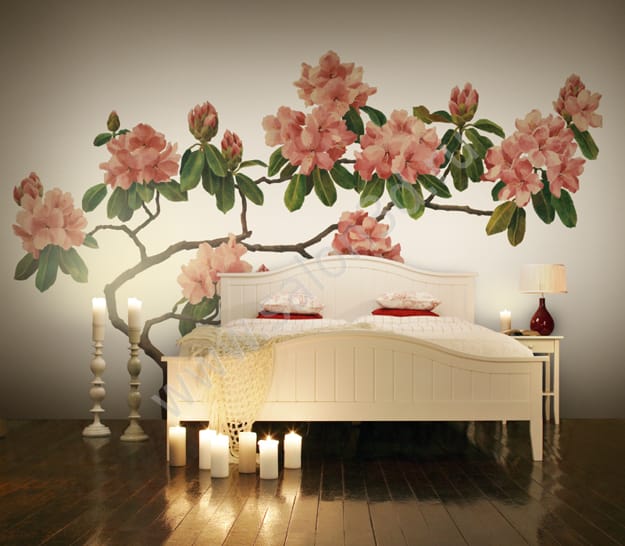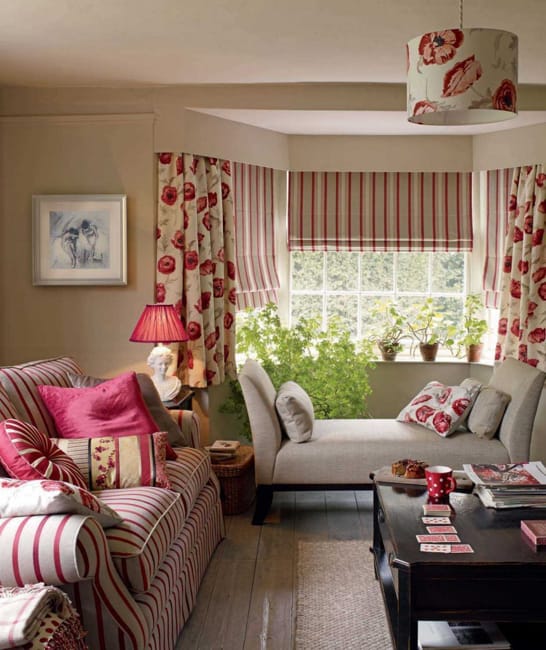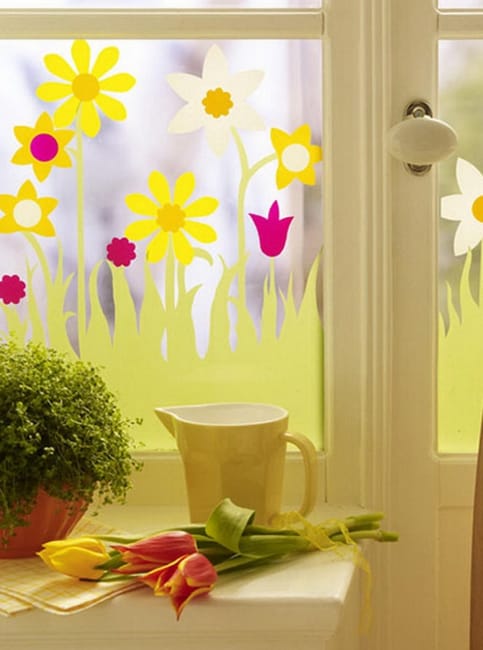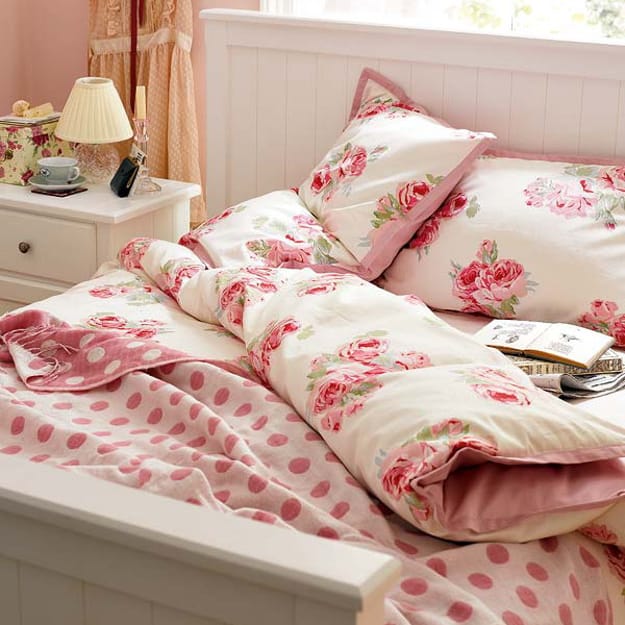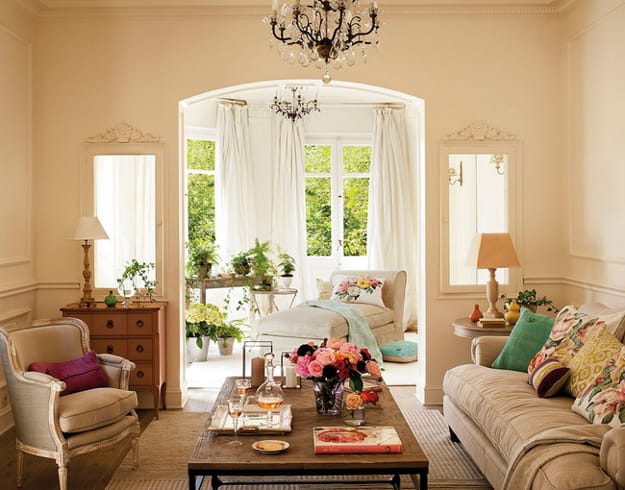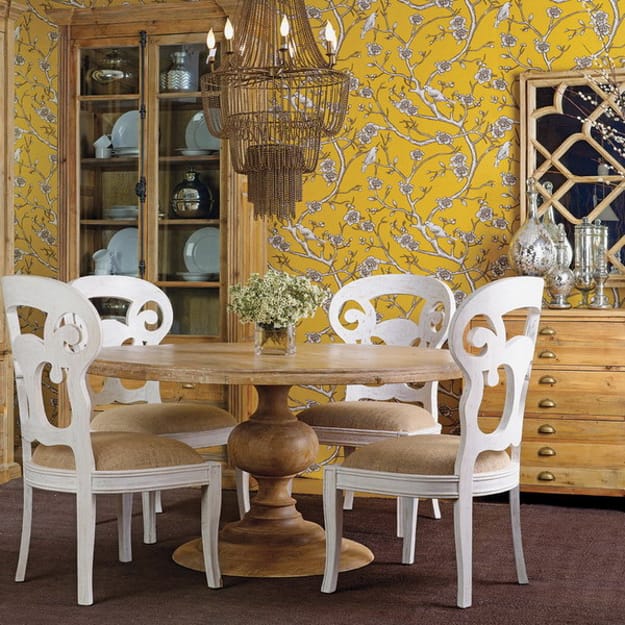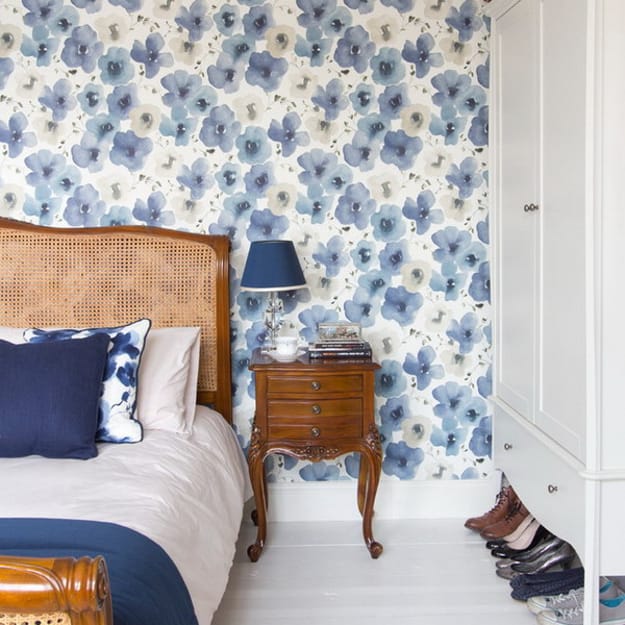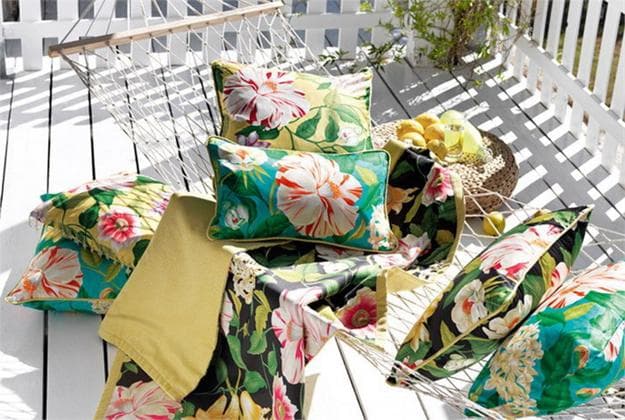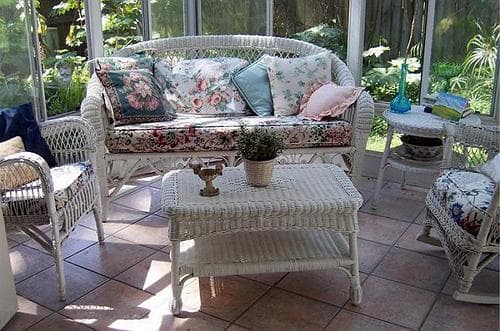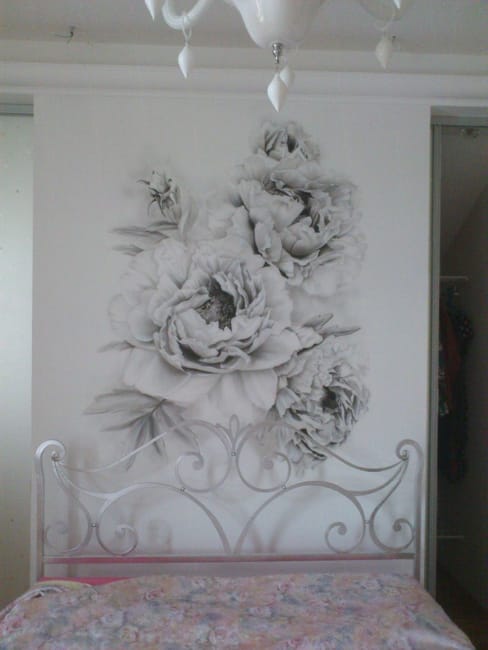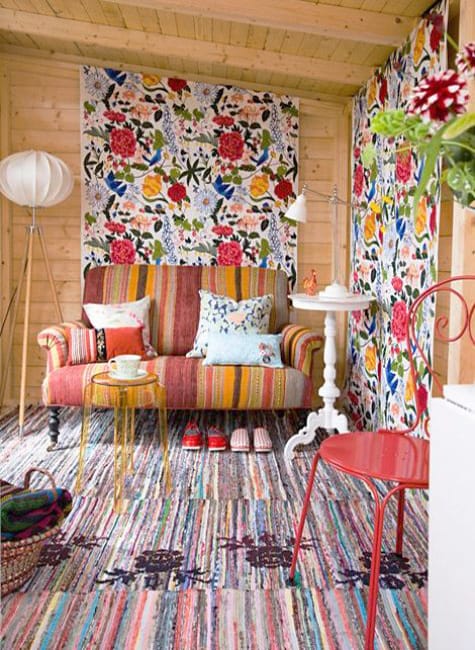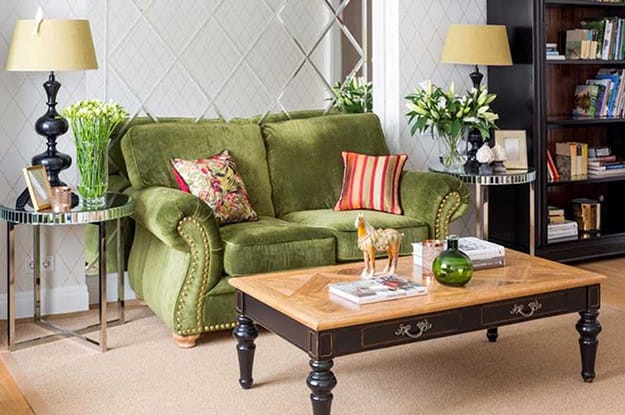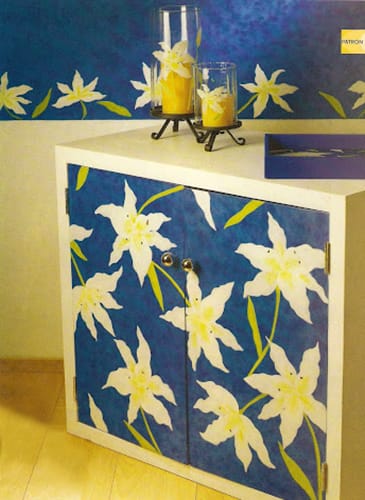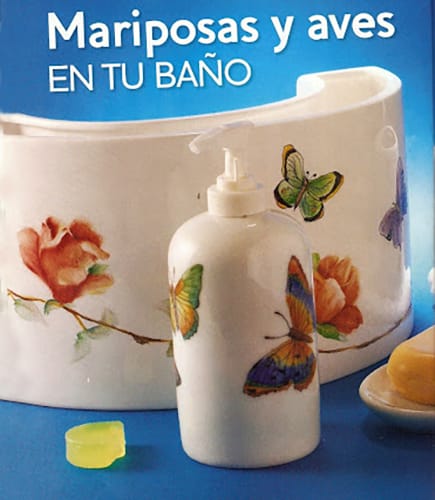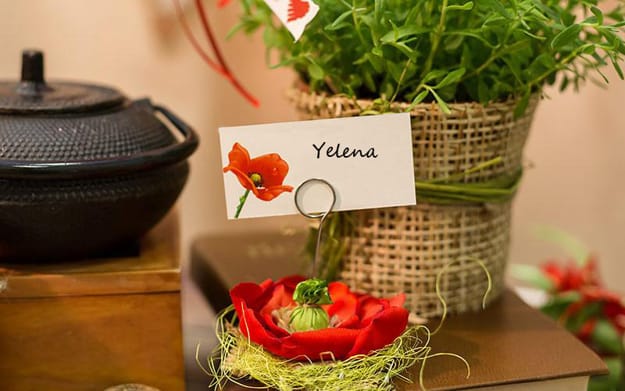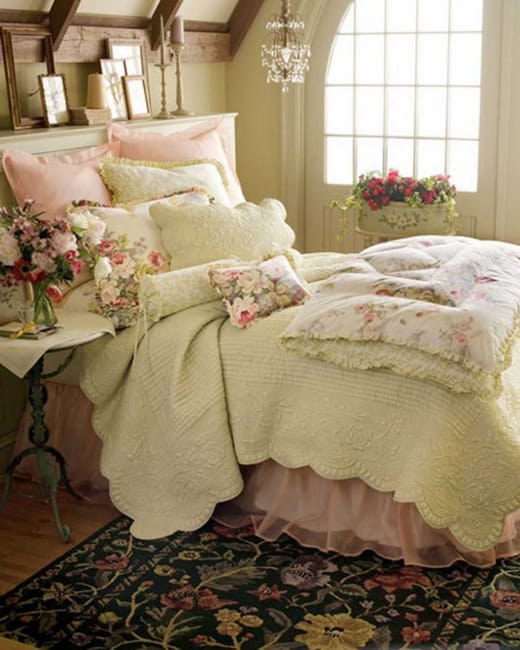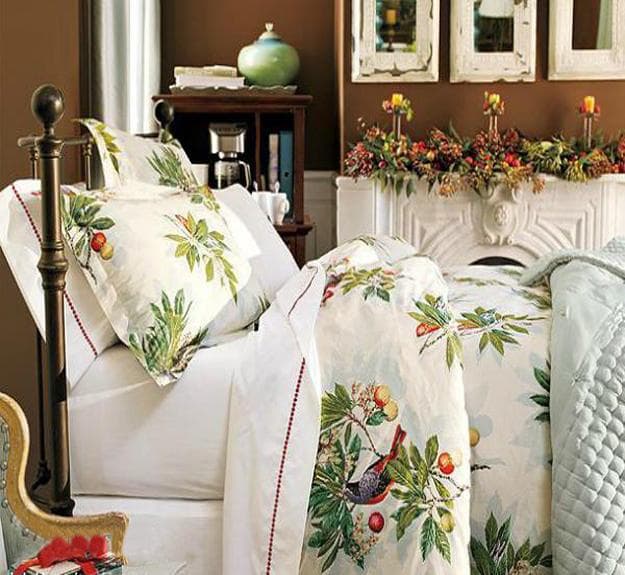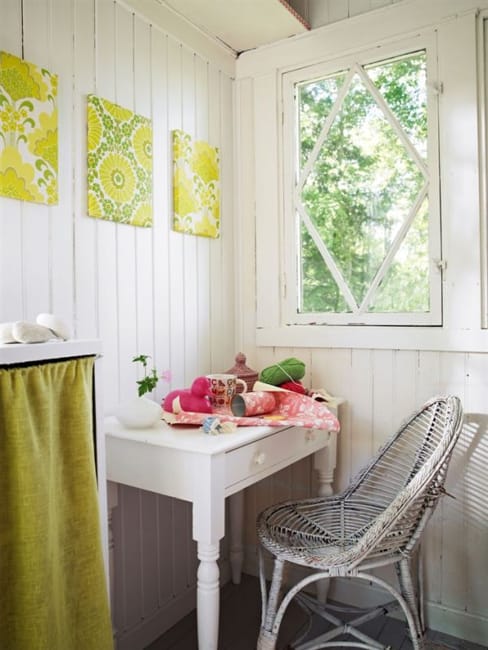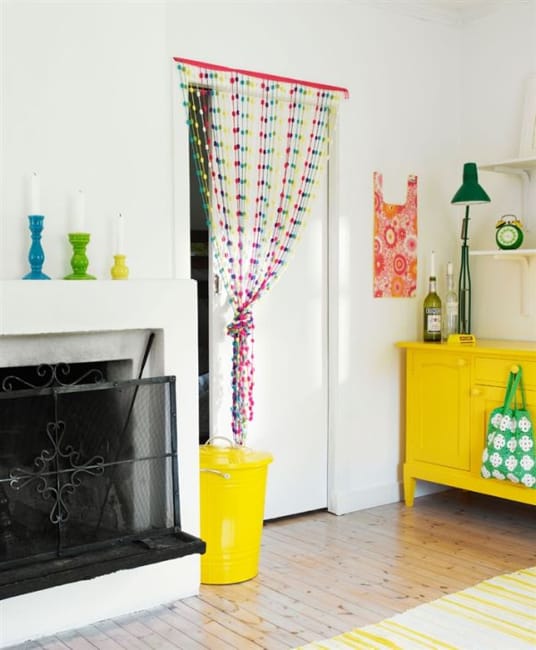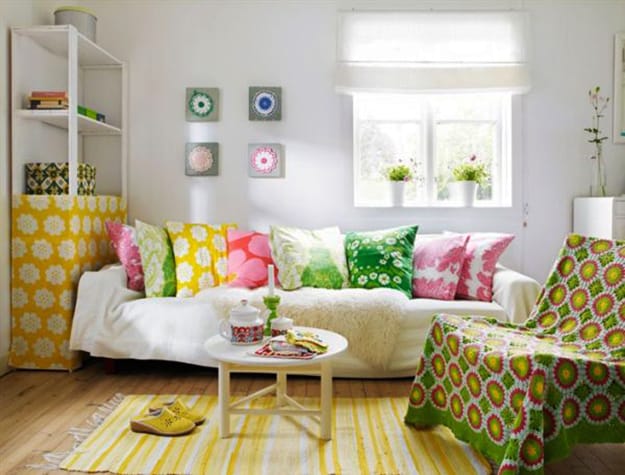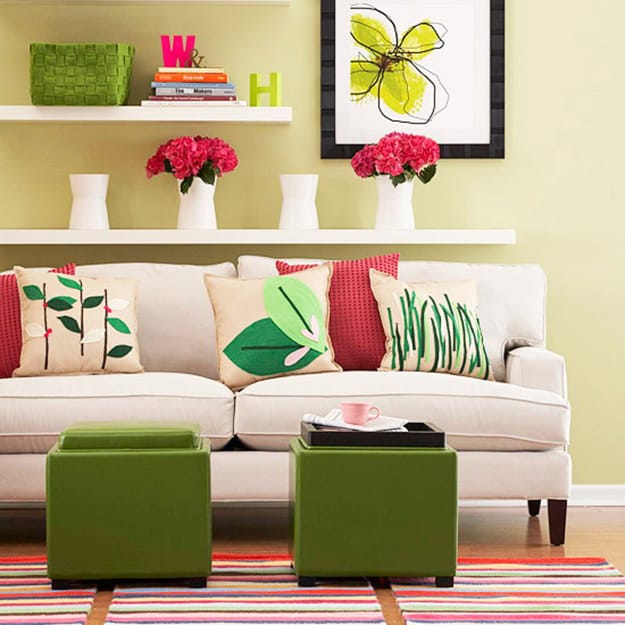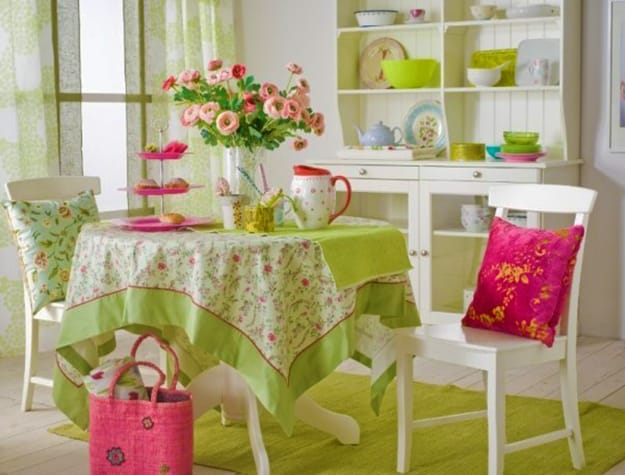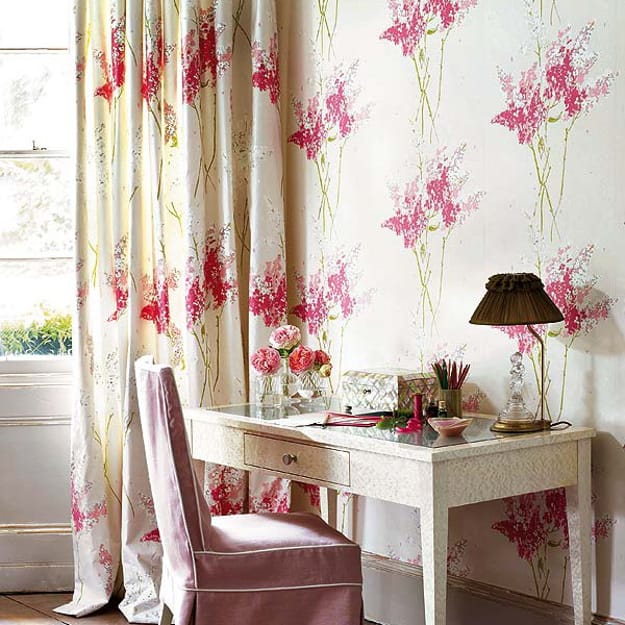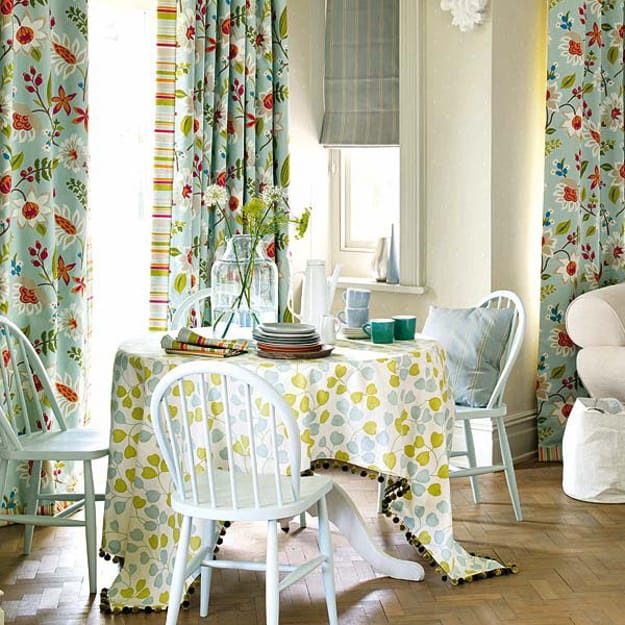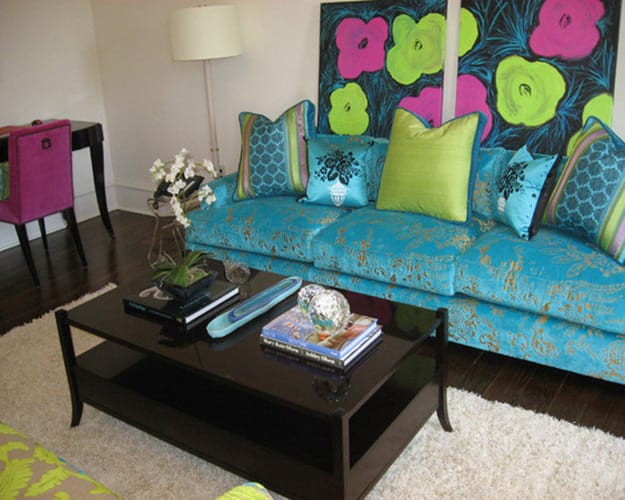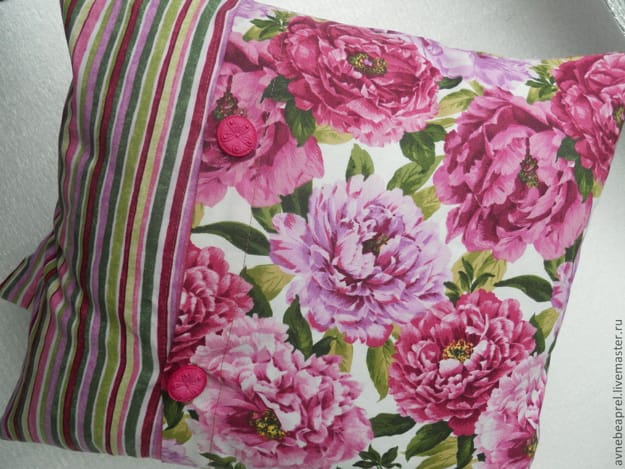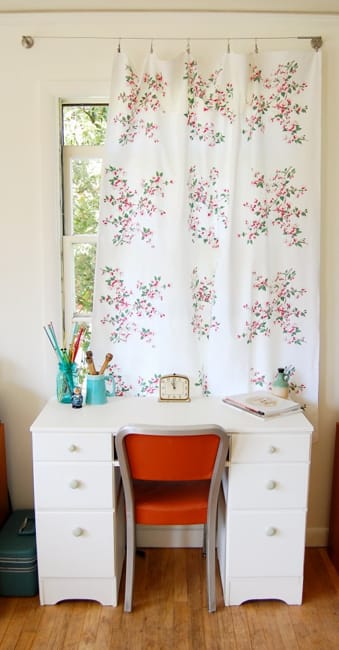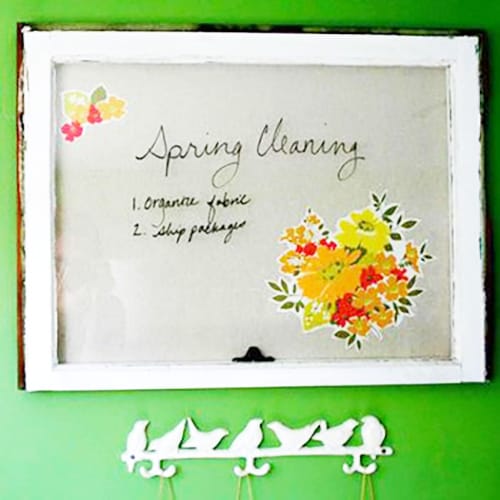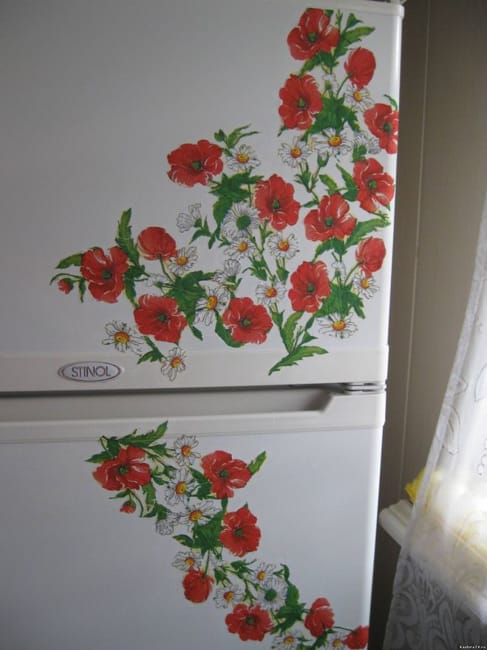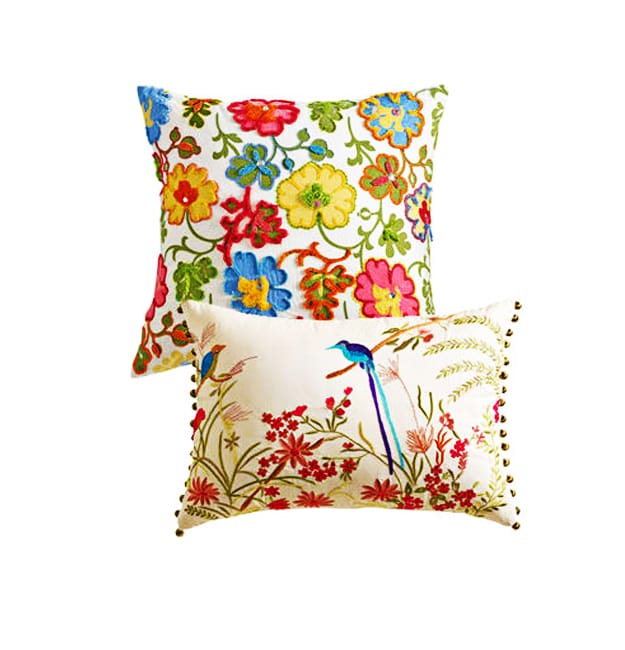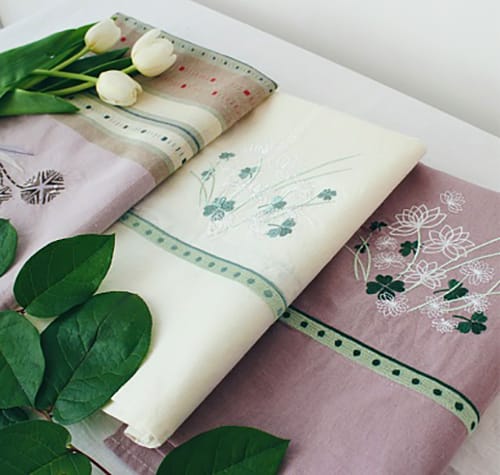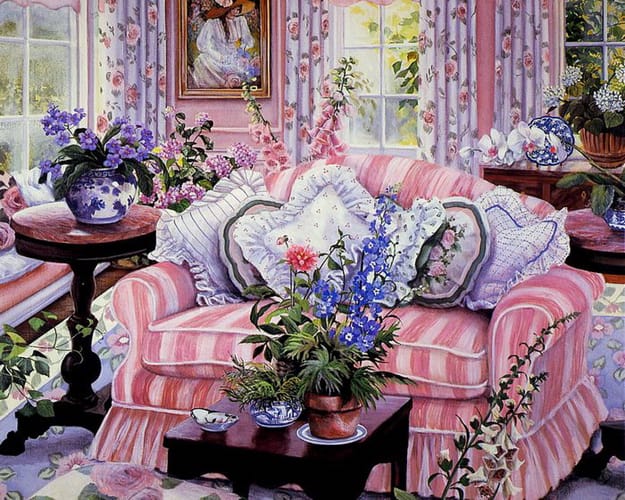 More from decoration patterns

Throw pillows in various colors, designs, and patterns are one of the easiest ways to refresh your room design and inject...
and enjoy free articles sent to your inbox