Space Saving Interior Design and Decorating, Small Apartment Ideas for Single Guys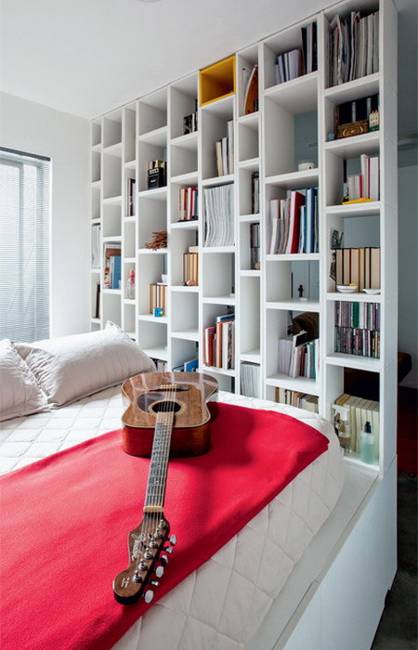 Small bedroom design with room divider and shelving unit
beds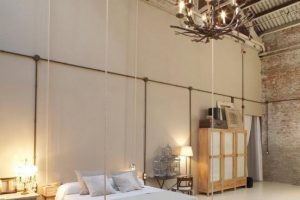 These space saving interior design and decorating ideas belong to architect Vitor Hugo Rebello. The small apartment ideas are elegant and stylish. They maximize available space with creative customized storage solutions and turn a small apartment into comfortable home for a single guys. Lushome presents this inspiring project that include functional shelving units and smart ideas for decorating small apartments for single guys.
Comfortable, beautiful and functional shelving units are made to effectively use valuable small spaces and give character to space saving interior design. Custom-made storage furniture is a wonderful idea to utilize small spaces and visually stretch small rooms. The shelving units are specially designed from floor to ceiling, offering great storage for books, magazines, CDs, vinyl records and collection of personal belongings.
Small objects, placed on the shelves, add interest to the shelving units and improve home organization. Large items are hidden in roomy boxes under the bed, allowing create airy and clutter free small spaces.
Small apartment ideas for single guys, space saving interior redesign
Modern interior design ideas, textures and room colors for men and women
Ideas for space saving decorating small apartments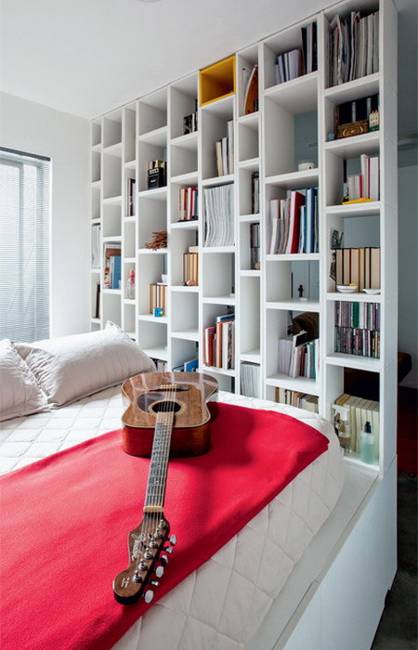 This shelving units are multifunctional storage furniture items. The shelving works as a room divider and separates the living room and bedroom interior. The shelving provides a nice storage space for all small things and adds a decorative element to small apartment ideas.
Decorating small apartments with contemporary, attractive and functional shelving units in light color is a nice idea. Modern interior design, smart storage furniture items and light colors make small spaces appear brighter and larger.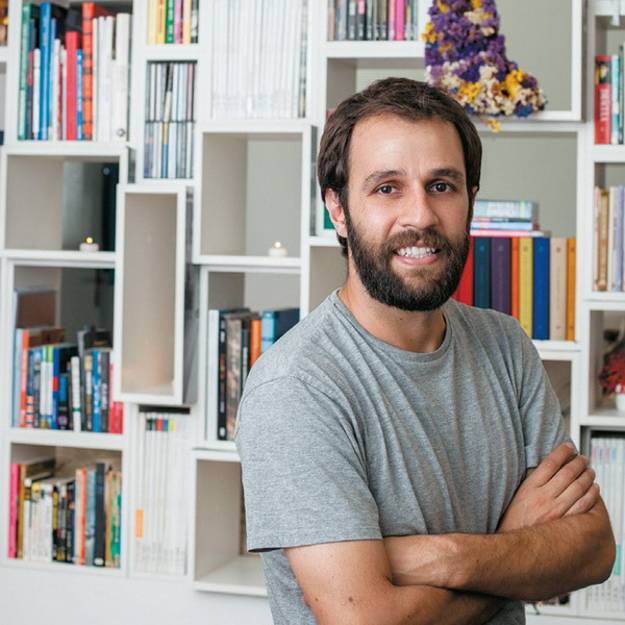 Small kitchen design is functional, light and inviting. A bar table with four comfortable stools create spacious and modern interior design and help decorating small apartments in elegant and youthful style. Kitchen cabinets on the wall under ceiling provide enough storage, improving the functionality of the small space.
Masculine interior design ideas, compact furniture for small spaces
Unusually colorful modern interior design ideas with masculine vibe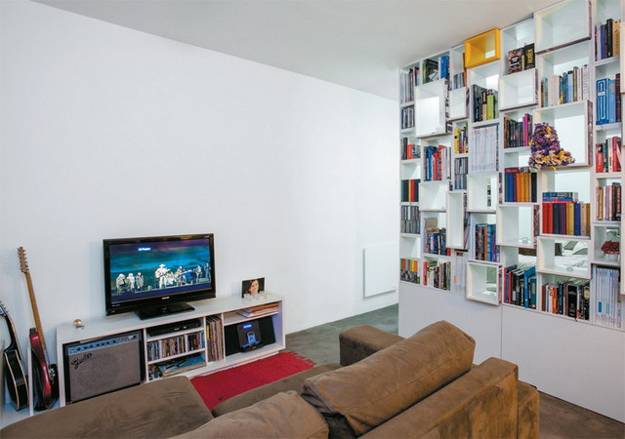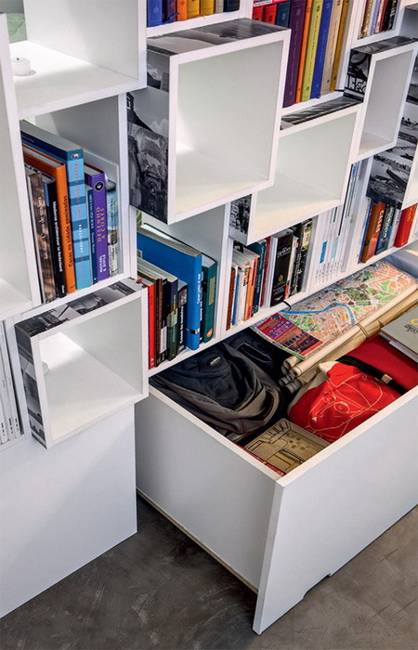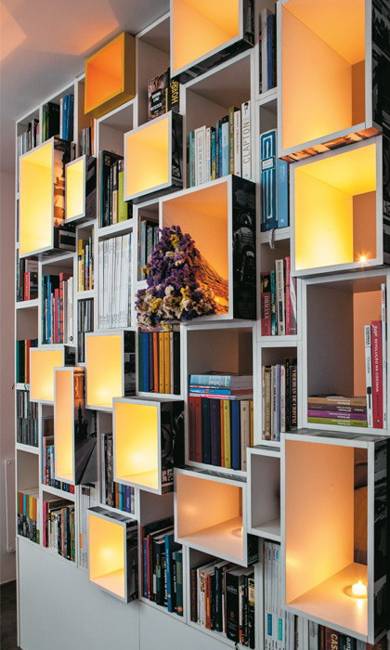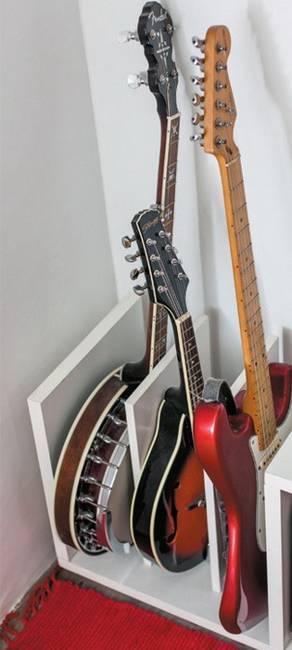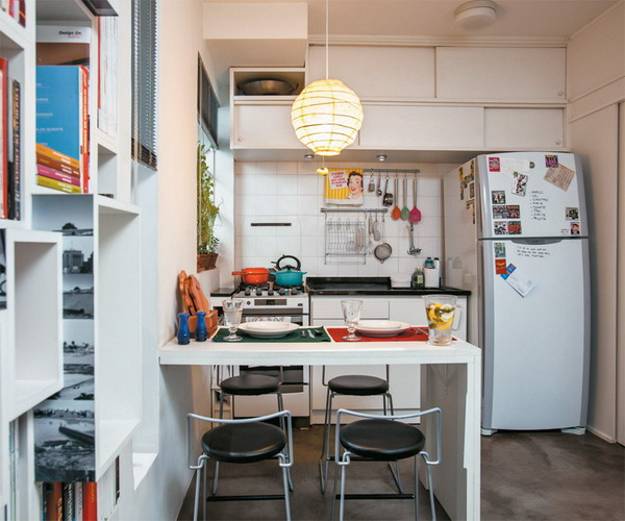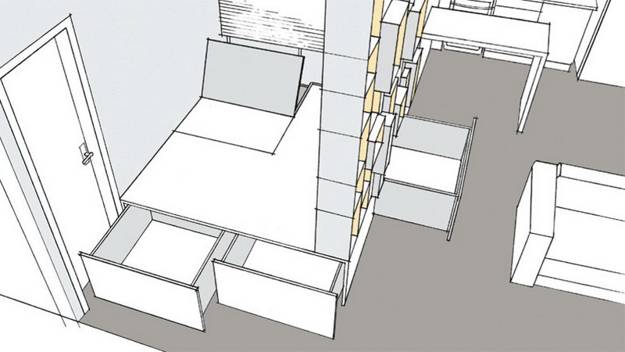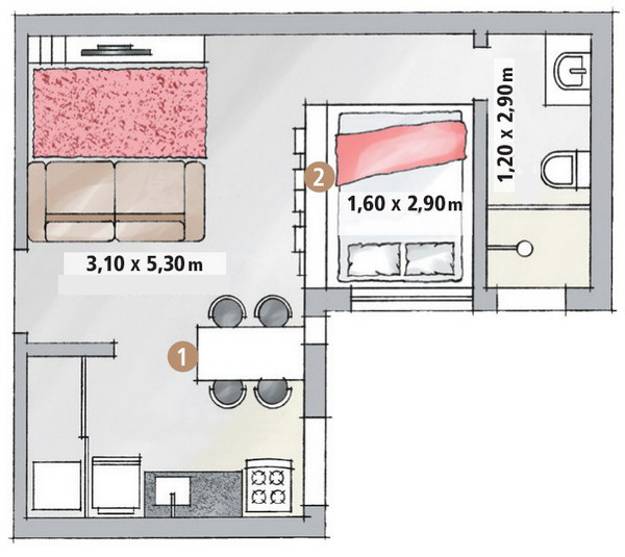 More from decorating small apartments

Christmas trees in small to medium sizes are excellent ideas for decorating small apartments and homes for winter holidays. Smaller Christmas...
and enjoy free articles sent to your inbox