Small House Design Creates Harmonious Duet with Neighboring Large Home in LA

Interior Design Ideas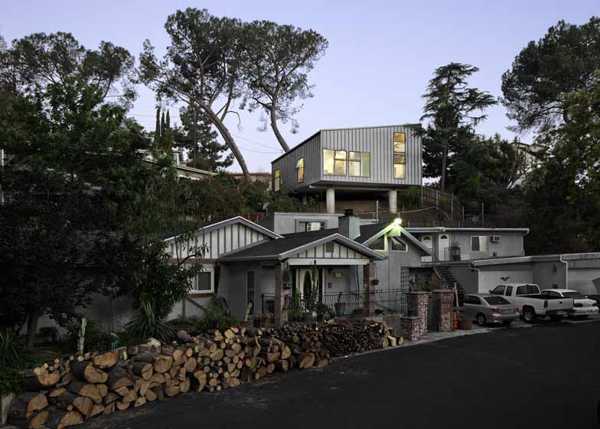 Small house design in LA
CHRISTMAS TREE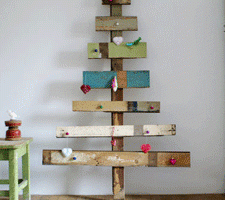 This unique house in northeast Los Angeles is designed by local architectural studio Anonymous Architects. The small house contains three rooms and is located on the hillside, supported by a concrete base. Named BIG & small House design offers a bright contemporary home interiors on two floors.
The modern house design maximizes living spaces, offering a home on a very small lot. Innovative Anonymous Architects chose to add just a large living room, a single bathroom and a mezzanine bedroom to this house design, offering spacious and pleasant home interiors instead of few smaller rooms.
To create an airy feel and bring more natural light inside the house, interior wall partitions do not meet the ceiling. This was intended to create an open, loft-like contemporary living space. A single car garage is designed along the side of the house, and the mezzanine bedroom stretches out over the top, allowing the combined living and dining room to become a double-height space.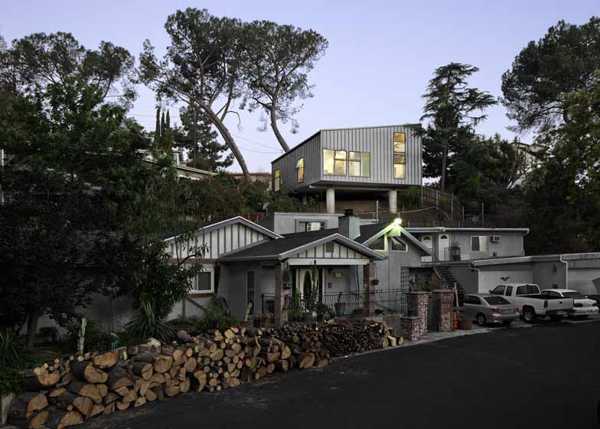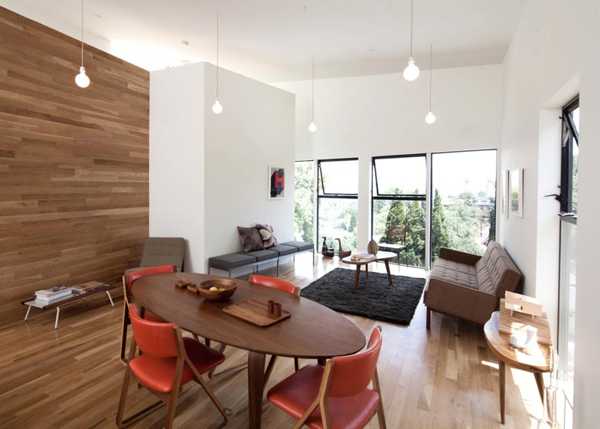 The shape of the house is defined by a lot on a sloping hill. The base of the building barely touches the declining ground, and it is held firmly in place by a concrete foundation. The house is completely isolated building. It looks like an industrial shed, but the undulating roof softens the house design enough that it blends with other homes in the neighborhood.
Metal sheet cladding covers the entire house exterior, while home interiors feature wooden floor and wall design.
Modern interior design with loft-like feel
Small modern houses
Small house design with large window seat by Australian architects
Small house design with elliptical loft and metal ceiling panels in Quebec
Empty container house, cheap and durable modern house designs
House exterior design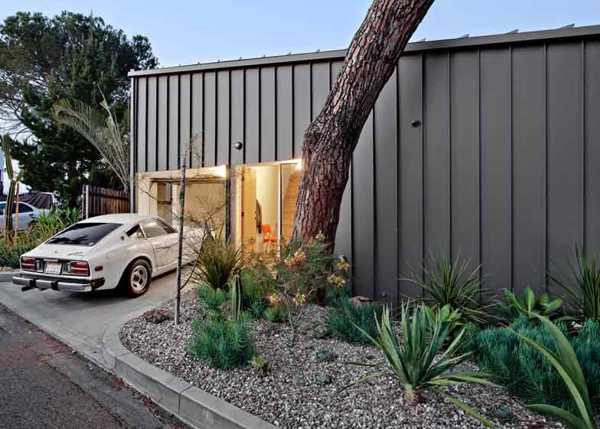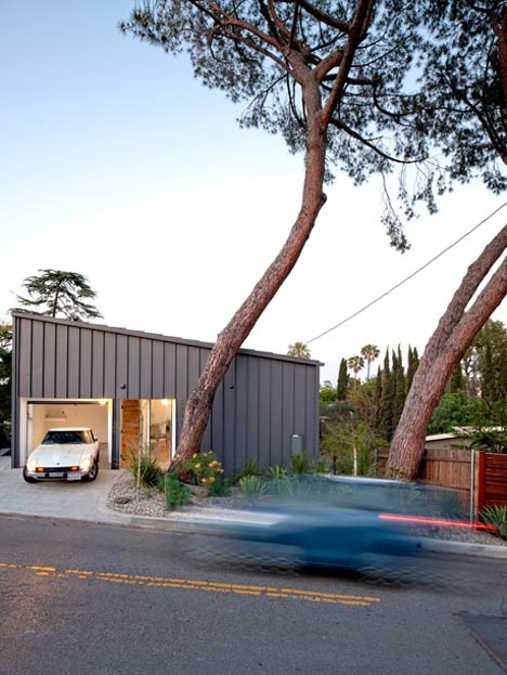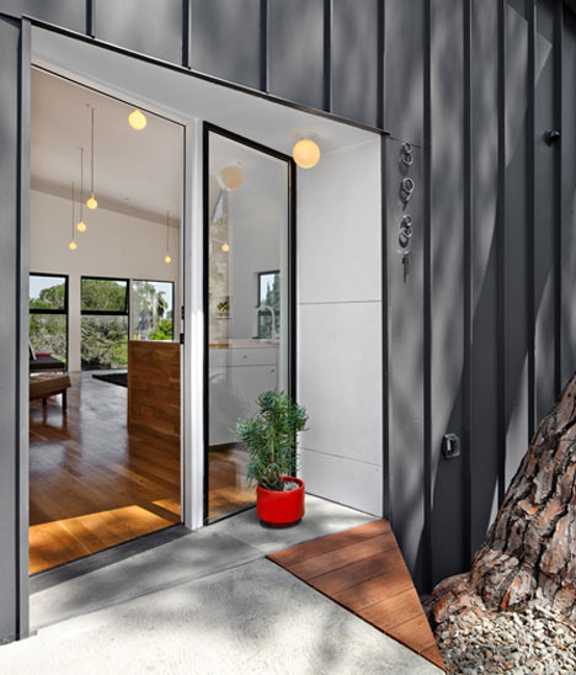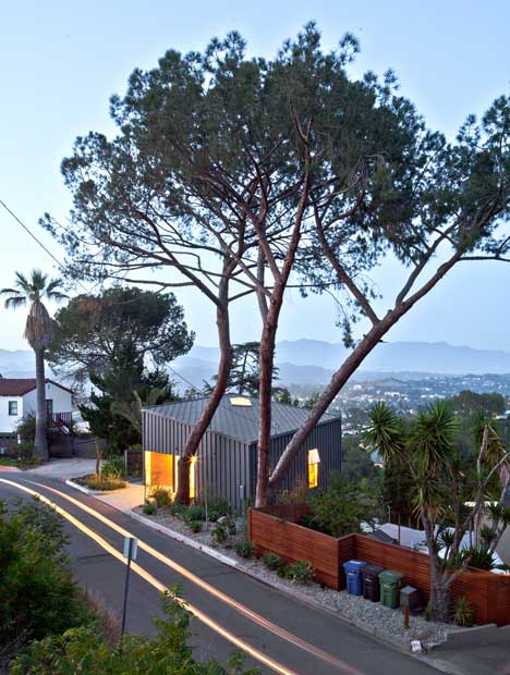 From traditional ceramic tile designs to trendy wood-like, shiny metal, and mesmerizing glass, there is seemingly unlimited ways to brighten up...