Small Contemporary Homes Enhancing Modern Interior Design with Glass Architectural Features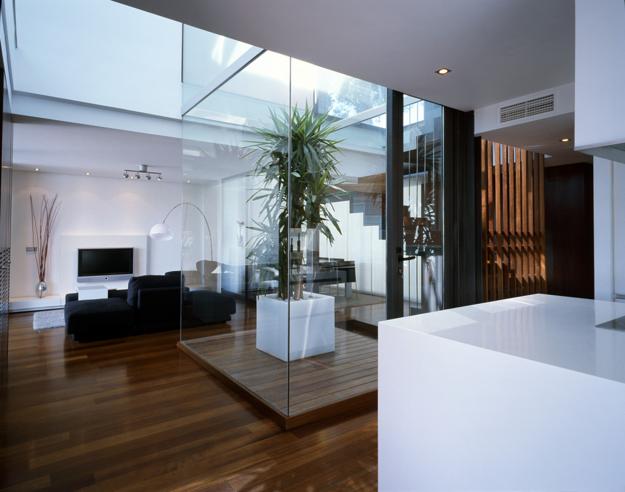 Modern house design with interior glass walls
These semi-detached contemporary homes offer comfortable, pleasant and beautiful interiors and small outdoor living spaces enhanced with an outdoor swimming pool, glass architectural features, charming wooden shutters and indoor plants.
The semi-detached architectural designs and a villa are parts of a project by Antonio Altarriba Comes, www.antonioaltarribaarquitecto.com/ The small contemporary homes create a lovely street in Rocafort, Valencia, Spain. Modern interior design is simple, functional and elegant. Glass interior walls create a greenhouse for palm trees and add very decorative and bright architectural design details to contemporary home interiors.a
Six semi-detached homes and a villa are united for creating a pleasant neighborhood, which demonstrates a harmonious and inviting architectural designs in contemporary style. Each modern house consist of two elements which create a private backyard for each home.
Small contemporary homes with glass interior design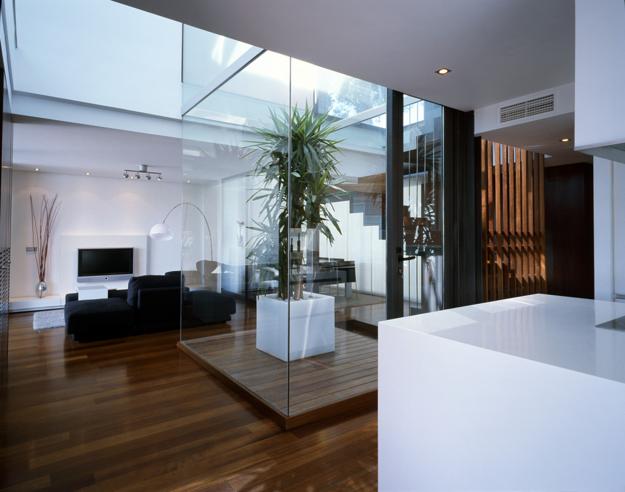 The ground floor living spaces are opened, functional and stylish. Glass wall design unites modern interior design with the house exterior, and offers a charming view of a swimming pool.
The house exterior design features wood and natural stone elements that decorate a small inner courtyar enclosed to create a wonderful place to relax and enjoy sunny days.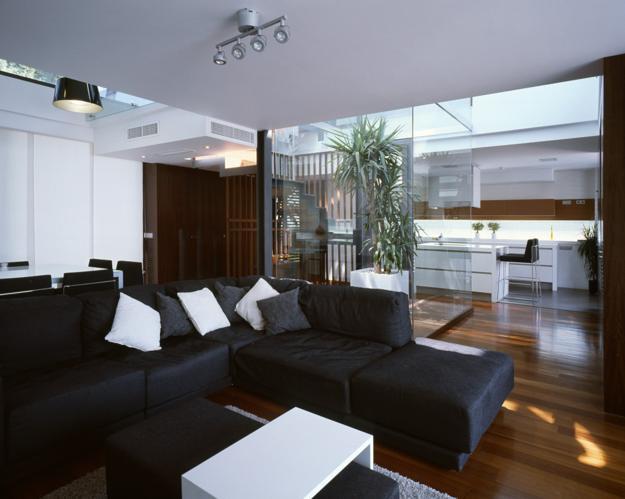 Glass inner walls add captivating details to modern interior design, bringing lots of light and decorating the contemporary home interiors with indoor plants to make up for the lack of outdoor green spaces.
25 glass floor and ceiling designs opening and enhancing modern home interiors
Small house design creates a harmonious duet with a neighboring large home in LA
Solid glass doors enriching modern house exterior and interior design with light and flair
Photographs by Diego Opazo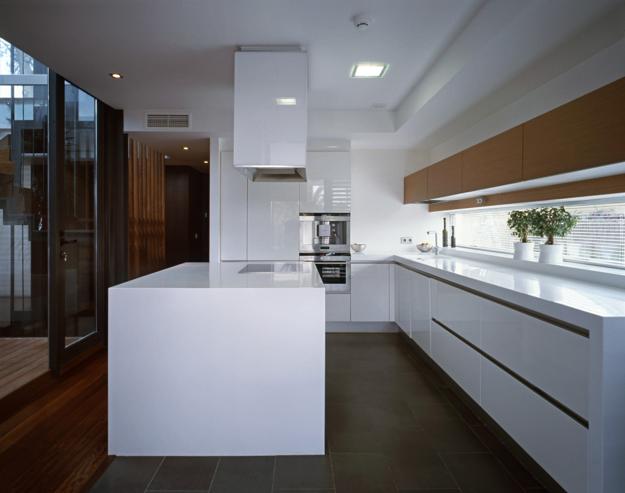 Contemporary home exterior design with natural stone and wood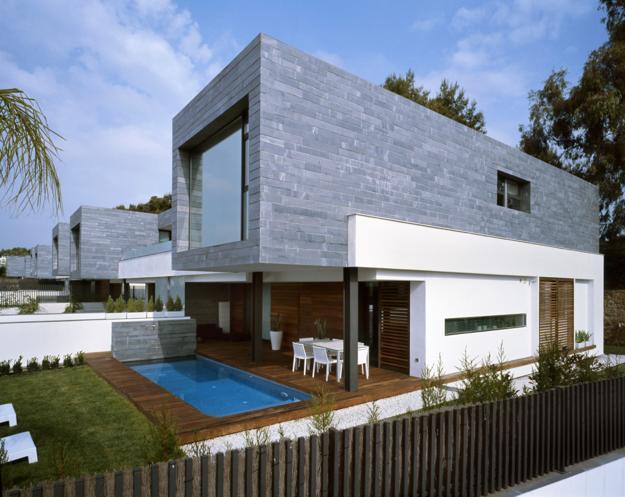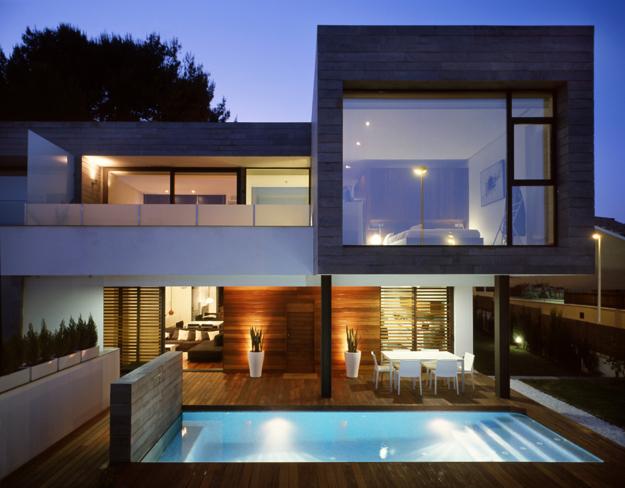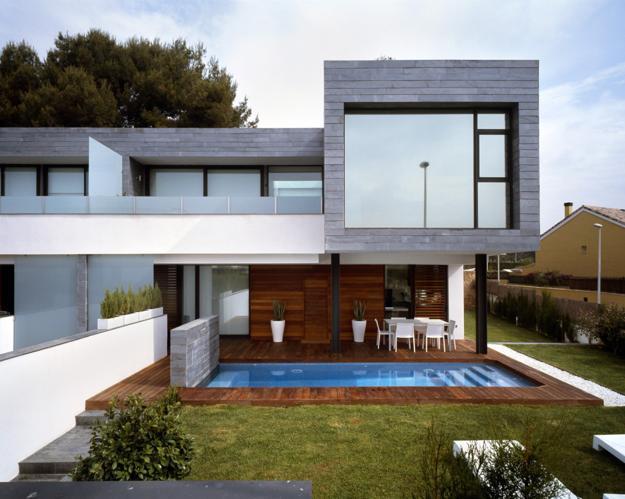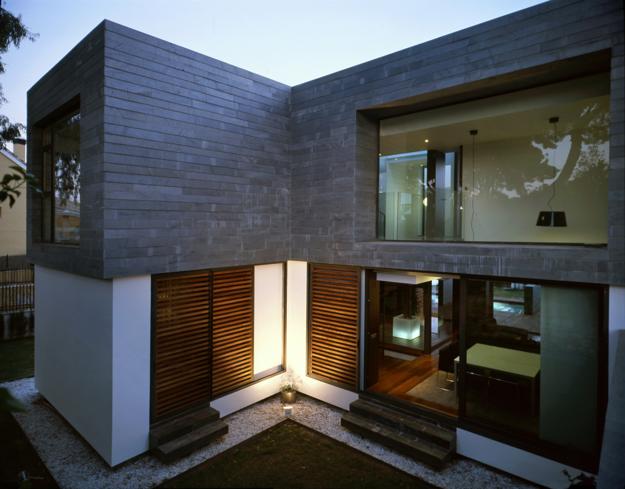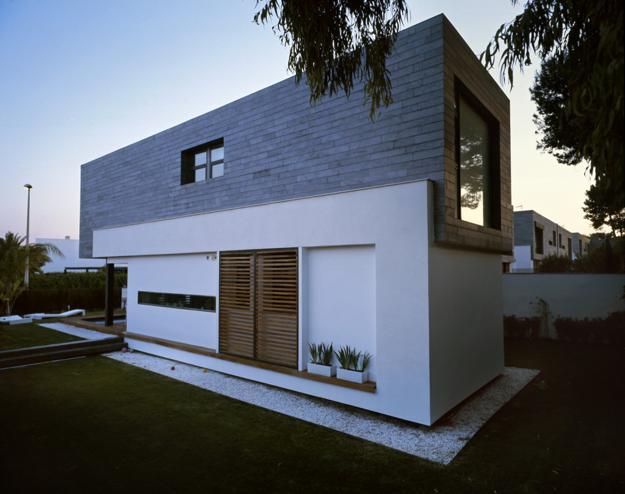 More from architectural designs

Modern houses with original roofs look unique and spectacular. A roof is a functional architectural element that adds personality to a...