Recycling Paper for Colorful GeoBall Organizers, Handmade Eco Gift Ideas

Green Design Ideas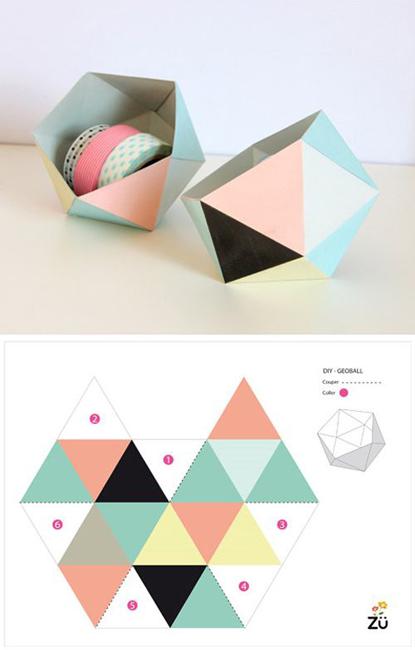 Handmade organizer template
paper crafts for kids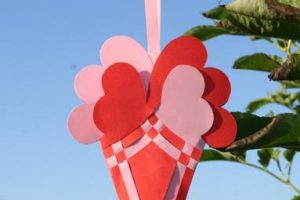 Recycling paper you have at home helps declutter your living spaces and create clutter-free rooms. This cute DIY paper recycling project is a smart idea for making Geo balls as useful and unique gifts for winter holidays. The template is from the French site Zu Galerie. It is free to download and print for making these small desk organizers.
You can design a bigger or smaller template with triangles and make as many colorful Geo balls as you wish. They work for little storage for office supplies on your desk at home or work. They look attractive blending the original design with functionality. The Geo balls make unique gifts and handmade decorations for shelves or coffee tables.
Geo ball design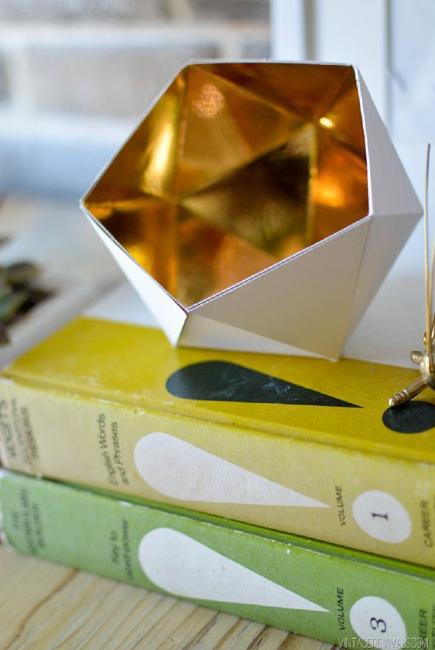 Recycling paper is handy for inexpensive home decorating and organizing small things. You can create colorful designs while recycling magazine pages or make rustic Geo ball from cardboard.
30 convenient designs and DIY ideas for organizing homes
Recycling plastic, metal, wood for home organizers
1. Decorating ideas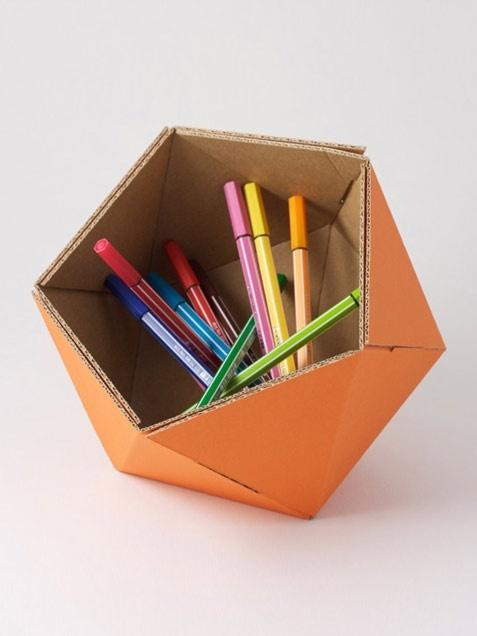 The Geo ball can be decorated with stickers or personalized with drawings. You can paint the triangles various colors, decorate with flowers, ribbons, fall leaves, snowflake ornaments to turn the paper crafts into unique gifts. There is no limit to imagination and creative decorating ideas for winter holiday designs.
DIY ideas and crafts for creative home decorating
Paper crafts, handmade hearts decorations, and gift boxes
2. Eco gifts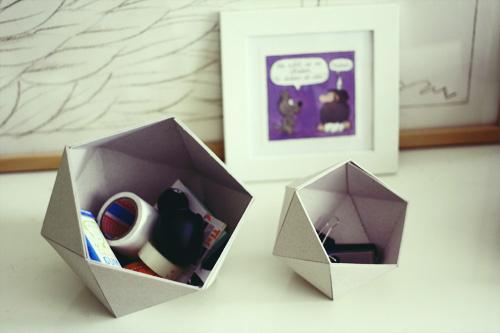 Paper crafts are lovely, easy and cheap ideas for homemade eco gifts. Recycling paper for small organizers makes the crafts ideal for Green home decoration.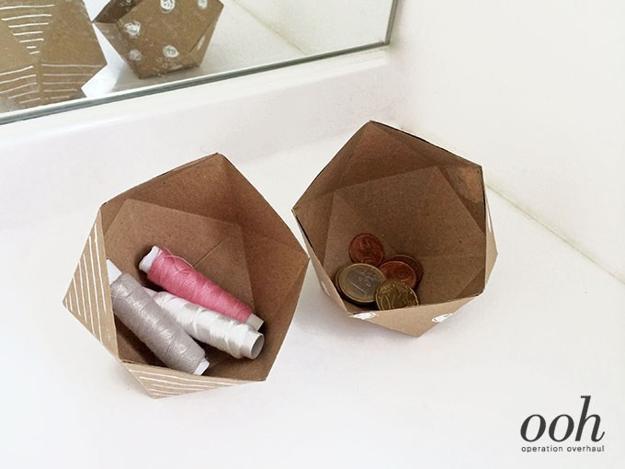 3. Home organizers
Paper crafts and latest trends in decorating
Recycling old belts for home organizers
Geo balls are perfect for storage and organizing small things on your desk or shelf. Coins, pins, pencils can find a beautiful home inside a playful Geo ball. The colorful paper crafts can make beautiful accents which match your room colors. Ideal for craft room designs or kids room decorating, the small organizers blend the simplicity of geometric shapes with the eco-friendly design, offering cheap ideas to brighten up home interiors.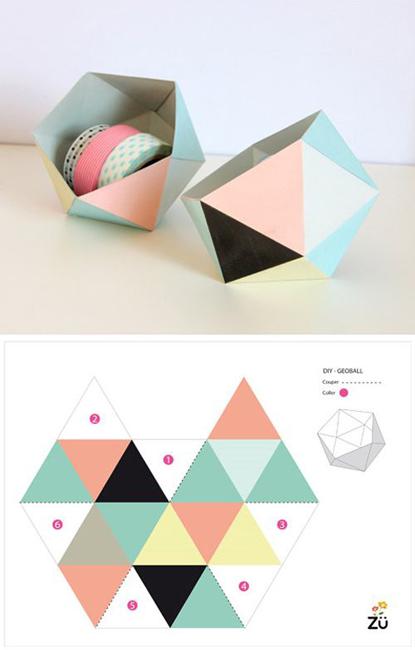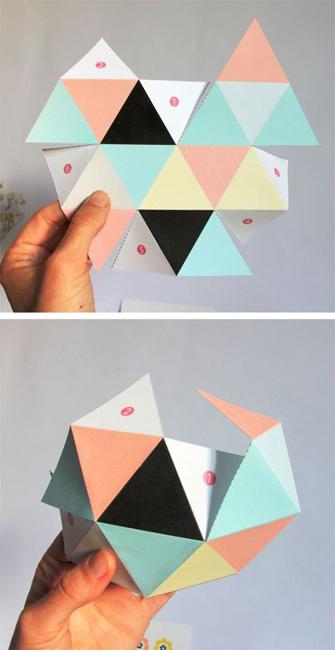 More from recycled crafts

Snowflakes are perfect Christmas decorations and eco gifts that you can make in an infinite variety of sizes and designs. White...
and enjoy free articles sent to your inbox