Panton Chairs Blending Exeptional Style into Modern Interior Design

Furniture Accessories

Interior Design Ideas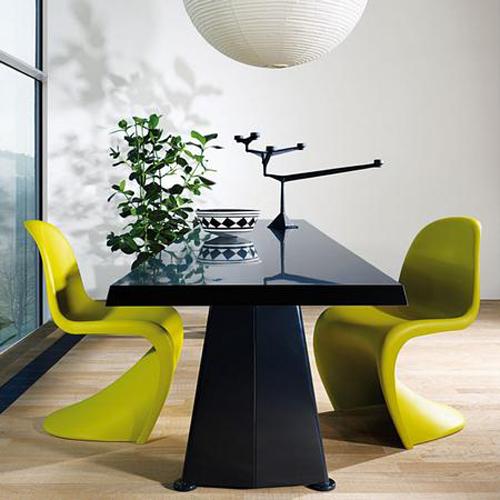 Modern dining room decorating with large dining table and yellow-green plastic chairs in minimalist style
unique furniture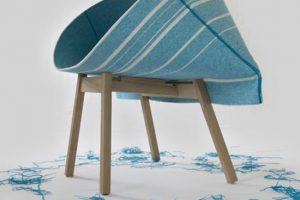 Verner Panton chairs decorate modern interiors around the world, bringing a unique shapes and contemporary flair into rooms in many different styles. The first cantilever plastic chairs are the symbol of the technological breakthroughs of the 1960s. The combination of curvacious shape, new material and advanced production technology created gorgeous contemporary chairs for bright and playful modern interior design in the 60s style.
Panton Chair is classic. Modern interior design and decorating color schemes can be enhanced by the most recognizable plastic chairs, adding innovative and original shapes and bold color accents to room decor and creating stylish offices and home interiors. The first chair demonstrate the potential of contemporary plastic materials.
Bright contemporary chairs add cheerful accents to room colors. Curvy lines and rounded shapes bring softness and sophistication into modern interior design. Plastic chairs are timelessly fashionable, blending contemporary interior design ideas with a charming feel of the naughty 60s.
Modern interior design with Panton chairs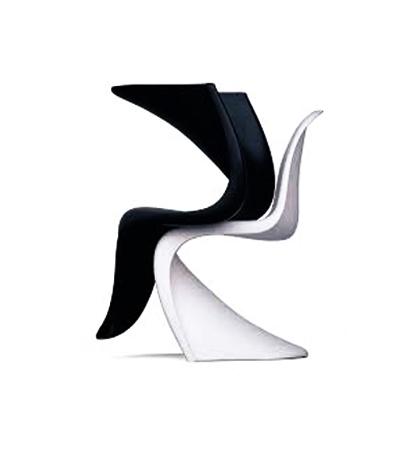 Made of molded plastic, the chairs are available in any color, adding a fabulous centerpieces to dining room decorating, stylish offices, kitchens, bathrooms and modern living room designs.  Created in 1960 by Danish designer Verner Panton, the contemporary chairs are versatile items that look beautiful in any modern room.
These plastic chairs are comfortable and playful. They are a great way to add interest to contemporary interior design and spruce up modern interiors with fun design.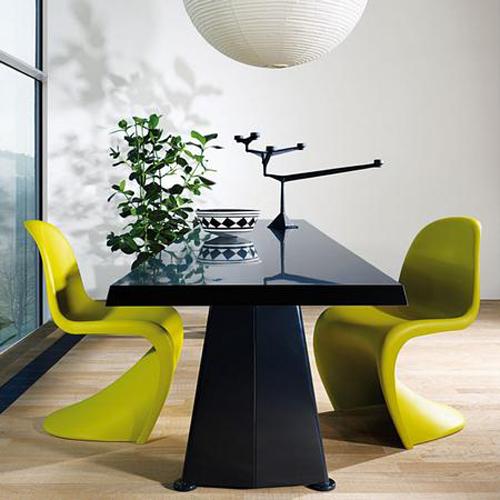 These contemporary chairs became classic, proving their timeless appeal, making a strong statement and adding character to modern interior design. The Panton chairs look attractive in different situations and contexts, showing off their symbolic status.
Curvacious Panton chairs working well for modern interior design and outdoor living spaces
Panton chair contest winners and new contemporary furniture design ideas
The smooth curves and pleasant edges create unusual shape, that appeared ahead of time and made ​the iconic Panton chair. Despite its minimalist style the essence of Panton Chair design is a blend of universal appeal and functionality which allows the contemporary chairs to fit well in modern interior design, enriching it with a classic feel.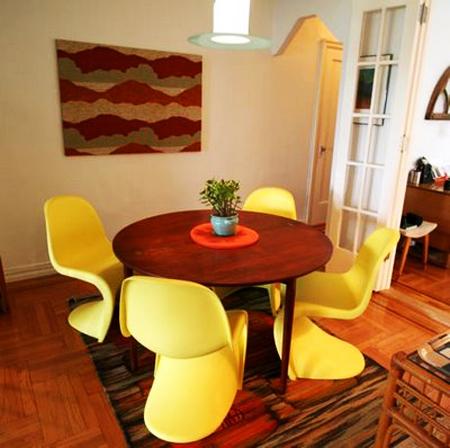 Designer Vernon Panton changed the modern furniture industry forever when he created the Panton chair. These incredibly comfortable and ergonomic contemporary chairs can be used in all home interiors, offices and public spaces, adding personality to modern interior design.
Plastic and wood, modern furniture design ideas
Stylish stools and dining chairs, 9 dining furniture design trends
Great for outdoor home decorating,  these contemporary chairs do not need to be covered when the rain or snow falls. The bright plastic chairs stand up to more wear and tear than ordinary and offer great modern furniture pieces for many occasions.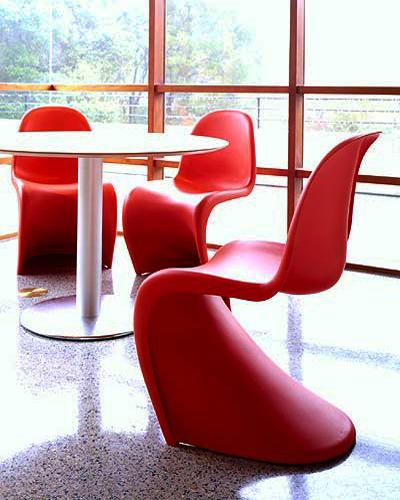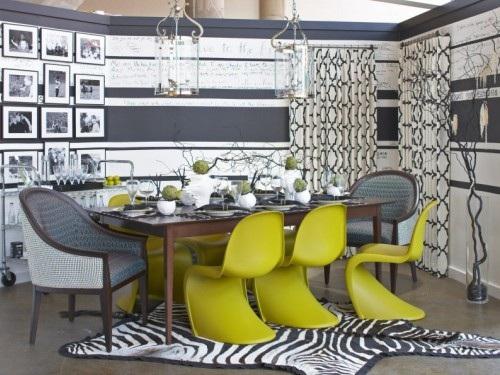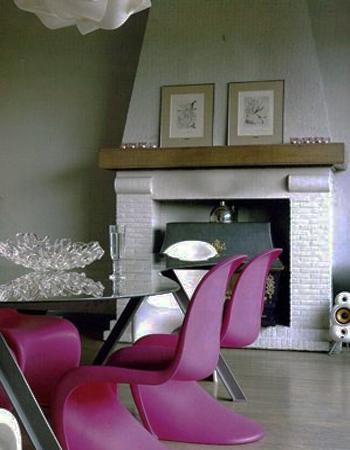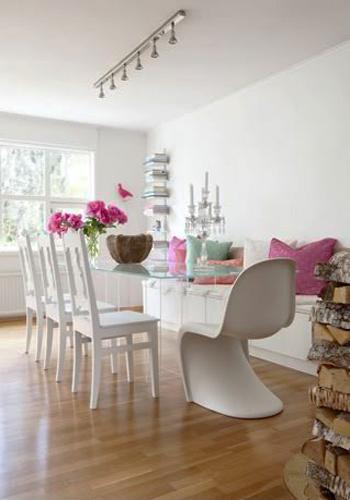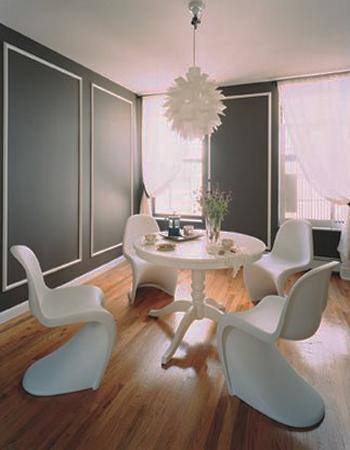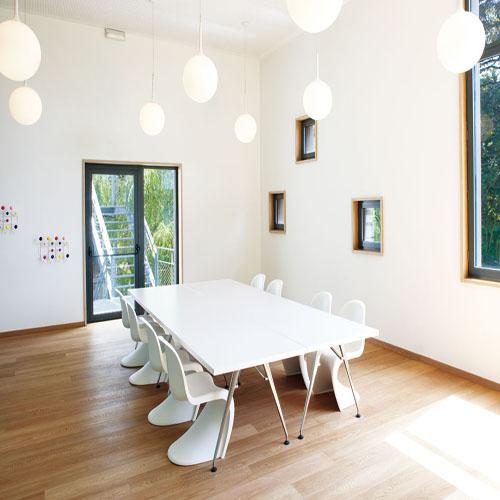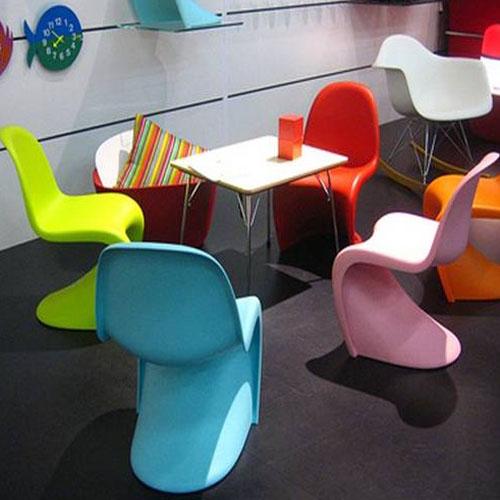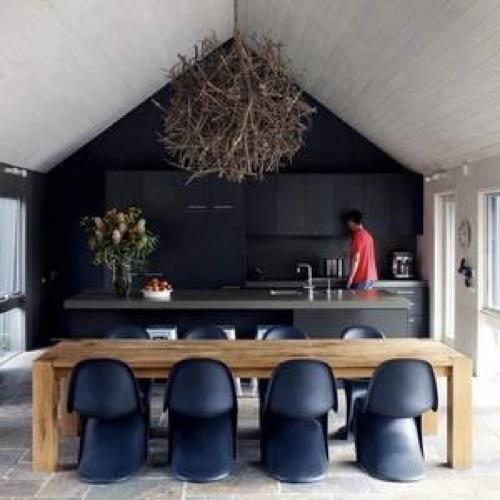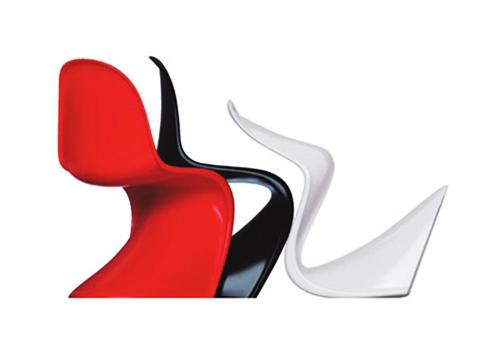 More from contemporary design

Modern house design in Japanese style celebrates the functionality and elegance of minimalism. Airy, bright rooms look inviting and comfortable. Natural...
and enjoy free articles sent to your inbox