Multifunctional Modern Furniture Design Ideas, 8objects Set of Contemporary Chairs and Lamps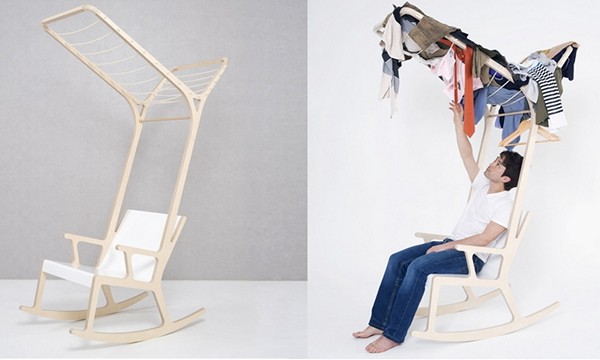 lighting fixtures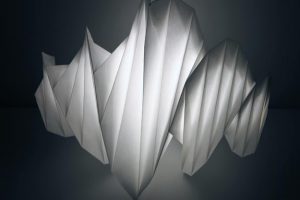 Unusual multifunctional furniture design ideas from Korean designer Seung Yong Song include eight contemporary chairs that work as individual pieces and can be combined for various purposes.  The creative collection of contemporary chairs and a large paper lamp shade was presented during Seoul Design Festival 2011, that took place in December.
8objects set is eight contemporary chairs that demonstrate amazing and unique furniture design ideas and a huge paper lamp shade. An unusual lighting fixture Object-O is a blend of a contemporary floor lamp and a chair.
Object-O lamp shade is made of paper soaked in a liquid that prevents burning of the material. The lamp shade can change its shape, increasing and decreasing its size and creating a private zone for reading and studying.
Contemporary chairs that make a bed, multifunctional modern furniture design ideas
The rest of eight objects are contemporary chairs that demonstrate unique furniture design ideas, creating a set of designer chairs that are multifunctional and impressive. 8objects collection of modern furniture pieces includes a rocking chair Object-E, which can be used for resting in the shade, or as a clothes dryer and a coat rack.
Other contemporary chairs Object-A and Object-B are not less surprising and innovative. Contemporary chairs are combined with tall shelves for books or room decor accessories.
Designer lamp made of paper, unique lighting fixture design ideas
The lamp Object-O is inspired by designer's childhood memories. "I have memories that I made a den somewhere in my house as a child, under the table, in the wardrobe, and in the attic. I created my own base and felt relieved as if I avoided enemies that were actually non existent. My own secret space at the moment which was comfortable and protected, better than a huge mansion, the coziness of the space like a bird's nest isn't what we dream basically? " – he says.
Contemporary chair design idea from EOOS
Contemporary chair design idea from Graham Roebeck
Contemporary chairs are main element of the furniture set 8objects, www.seungyongsong.com/ These chairs for guests or can be grouped together for creating a bed with shelves, side tables and a standing rack for clothes.
Contemporary furniture design, unique chair with hair
Creative storage furniture design, contemporary chars and space saving ideas
Multifunctional and practical, modern furniture design ideas offer convenient additional seats or a guest bed when needed, while providing storage spaces for everyday living in a small apartment.
More from contemporary design

Modern house design in Japanese style celebrates the functionality and elegance of minimalism. Airy, bright rooms look inviting and comfortable. Natural...
and enjoy free articles sent to your inbox