Modern Wallpaper with Colorful Floral Designs for Beautiful Wall Decoration
---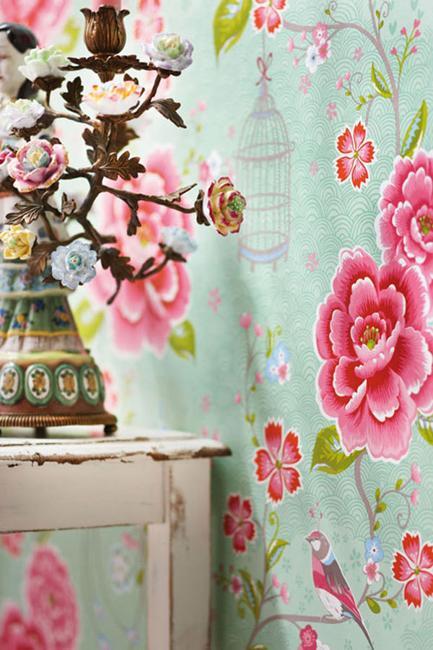 Modern wallpaper with colorful floral designs look feminine and romantic, offering a great way to add bright accents to room colors and create beautiful walls. Gorgeous floral wallpaper patterns from PIP Studio are excellent for creating bold and tender interior decorating with beautiful wall coverings in bright colors.
Modern wallpaper is inexpensive and attractive. Whether for decorating all walls in your room or designing an accent wall, floral wallpaper patterns are stylish choice for interior decorating. These beautiful wallpaper from Dutch company PIP Studio are created for wall decoration in classic and vintage style.
The modern wallpaper with floral designs are elegant and add unique textures to wall decor. Your interior decorating ideas, – home furnishings and lighting fixtures in neutral colors will look fantastic with bright and colorful, charming and beautiful flowers, creating soft and relaxing atmosphere of a blooming summer garden.
Modern floral wallpaper patterns in bright colors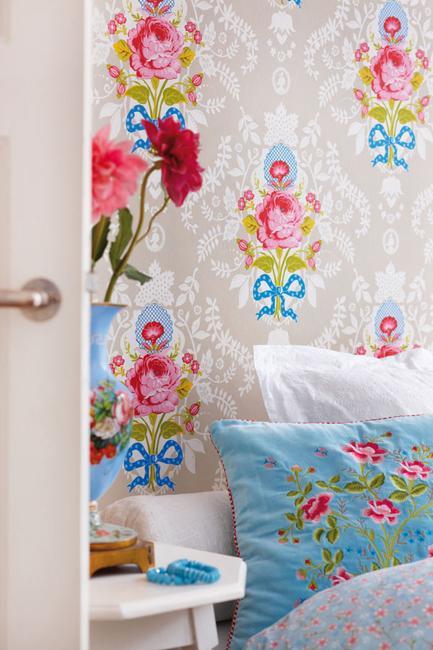 Stunning floral designs make modern wallpaper patterns look impressive and rich. Floral wallpaper in romantic, classic and vintage style or funny wallpaper designs feel cheerful and optimistic. Nutral room colors can be stylishly brightened up with bright birds, summer flowers, colorful buttons, decorative plates, photo frames and contemporary digital prints in Avant-Garde style. bringing surprising and pleasant details into interior decorating with modern wallpaper.
Fresh and unusual color combinations make modern wallpaper patterns even more interesting, bringing novel floral designs into rooms. Floral wallpaper from PIP Studio allows you to spruce up interior decorating and add joy and happiness with beautiful floral designs to your home interiors.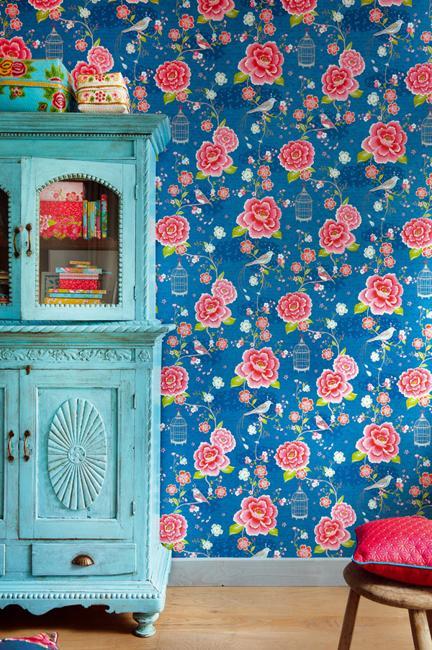 Creative and colorful floral designs make these modern wallpaper patterns ideal for enriching your interior decorating style with romantic touches and cheerful prints. Creating an accent wall design with colorful wallpaper enhances interior decorating in neutral colors and turn your room into spectacular, bright and beautifully accentuated living space in Scandinavian style.
Designer fabrics and modern floral wallpaper patterns
Modern floral wallpaper, one wall decoration trends
25 creative ideas for storafe furniture decoration with modern wallpaper
Bright, colorful walls grab the attention, and are great for creating contemporary living spaces with home furnishings in neutral colors and in minimalist style. Colorful and textured wallpaper patterns from PIP Studio are amazing, offering floral designs for every taste and interior decorating style.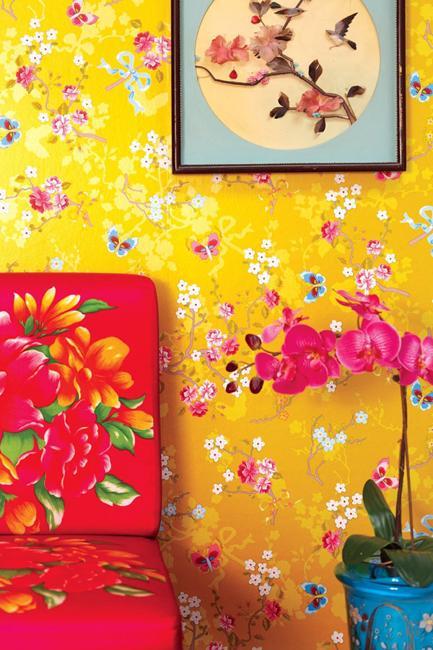 More from room decorating

Modern interior design trends come and go, and it is impossible to change your home interiors fast enough following them. To...