Modern Small Bathroom Decorating in Eco Style, Neutral Colors with Green Accents

Bathroom Ideas

Decorating Green

Decorating Ideas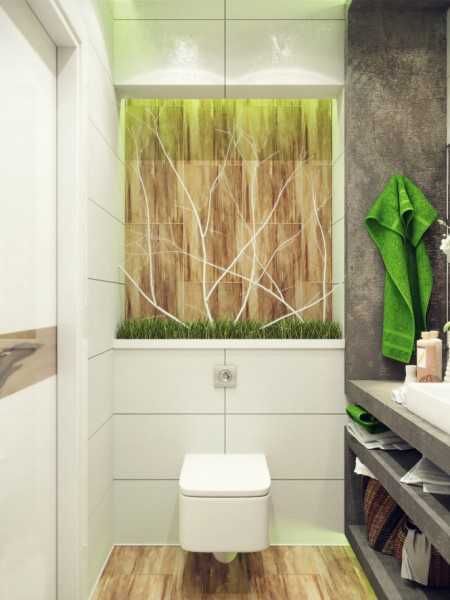 White wall tiles and green grass for small bathroom decorating
small bathroom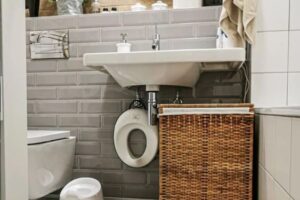 Small bathroom decorating in eco style can is about natural materials, neutral colors and green color accents that create a fresh and pleasant feel. Nature inspired, modern small bathroom decorating ideas help to see the coziness and comfort of a small room, and increase the appeal of your small bathroom.
Small bathroom decorating in eco style allows to experiment with brown and gray bathroom colors and explore organic bathroom decor ideas that bring the nature inside your home and blend modern interior design with outdoor rooms.
Neutral colors, spiced up with beautiful emerald green color shades and plants or flowers, make small bathroom decor appear more spacious and light, adding a comfortable and relaxing small room to your modern home interiors.
Small bathroom, 7 tips for remodeling
Small bathroom remodeling and staging ideas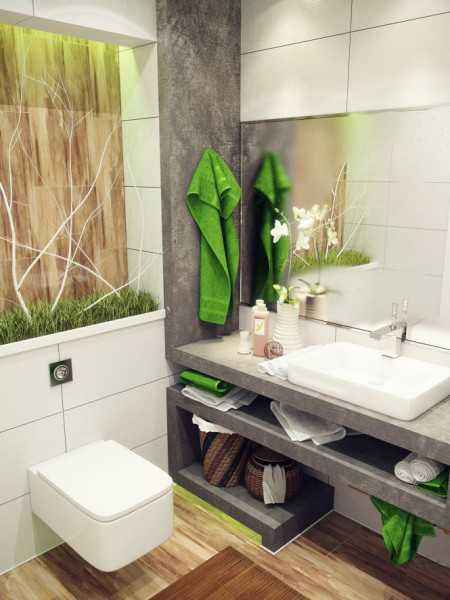 The combination of natural neutral colors and green color shades, effective lighting, a large mirror and indoor plants brings the nature into a small bathroom space, making it appear spacious, comfortable and tranquil.
The bright green color shades are associated with fresh spring grass and leaves and add an optimistic and youthful feel to small bathroom decorating in eco style.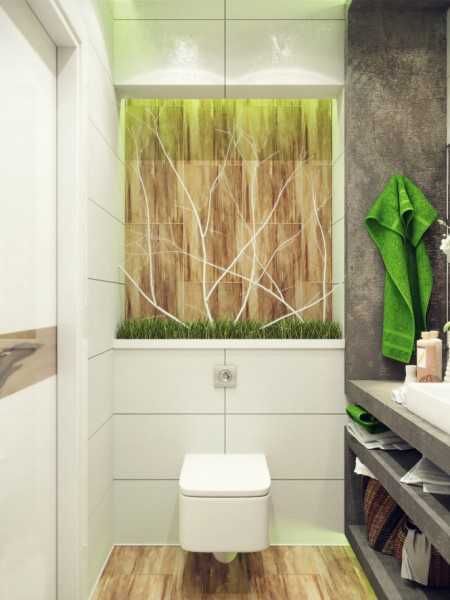 White tiles and earthy gray concrete slabs work wonders, creating bright and neutral background and emphasizing modern bathroom decorating in eco style. Warm wood and soft bathroom towels add the softness and texture to modern bathroom decorating ideas, making a small room feel inviting and comfortable.
Home staging tips, space saving small bathroom decor
Spacious small bathroom decorating with mirrors
A large bathroom mirror is designed with built-in mirrored wall tiles, becoming an integral part of the bathroom interior. A large mirror and recessed lights are great ways to brighten up interior decorating and home staging design, visually increasing a small room.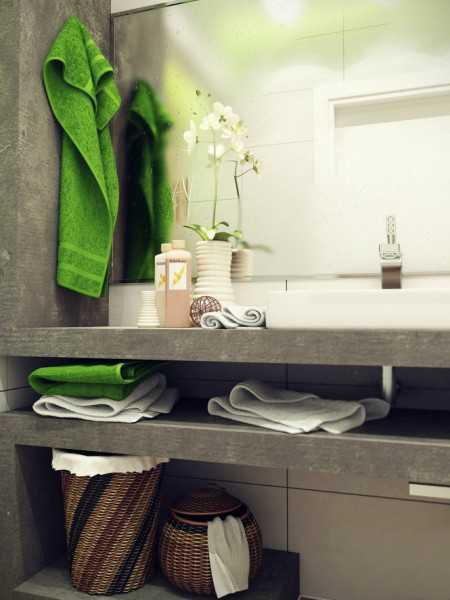 Small living room designs can look and feel comfortable and inviting proving beautiful and stylish lounge spaces for singles and families....
and enjoy free articles sent to your inbox