Modern Kitchens with Space Saving and Ergonomic Corner Sinks

Interior Design Ideas

Kitchen Ideas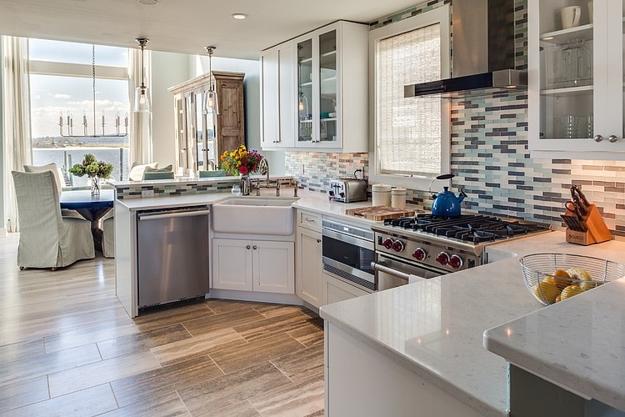 small kitchens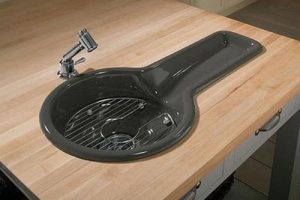 Kitchen sinks are essential elements if functional kitchen design. Cleaning and washing dishes, utensils, pans, pots, cooking, baking and washing raw food are jobs done around a kitchen sink. A location of a kitchen sink is an important consideration for creating functional, ergonomic and attractive kitchen design, and corner sinks are the perfect solution for small kitchen interiors.
Here is a collection of modern kitchens with corner sinks showing how to choose the location for a corner sink and create a functional and modern kitchen interior. If you like to add a corner sink to your kitchen, the shape and layout of your space define its design. The best location for a kitchen sink is near the inlet and outlet of the water if you want to avoid the installation of long pipes.
A space-saving corner sink is perfect for L-shaped and U-shaped kitchen interiors. Corner sinks maximize small spaces and add valuable work surfaces to kitchen designs.There are a lot of beautiful, space-saving and stylish corner sinks on the market, for every kitchen, and every home.
25 exposed brick wall design ideas defining one of the latest trends in modern kitchens
Corner bathroom sinks creating space saving modern bathroom design
Kitchen designs with corner sinks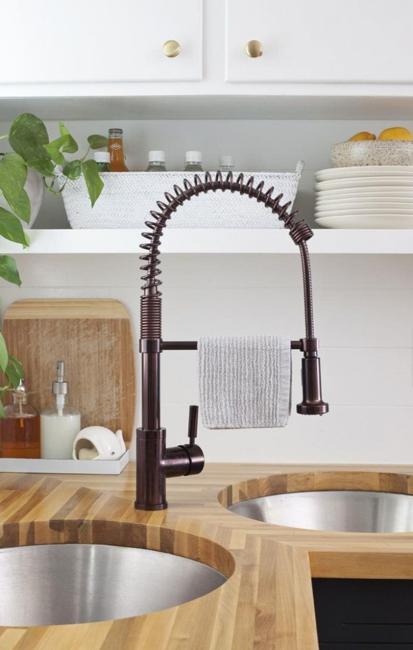 Corner sinks vary in colors, materials, sizes and shapes. Granite, stainless steel, copper and porcelain kitchen sinks are popular choices for traditional and modern kitchen design, but concrete, natural stone, and bronze kitchen sinks are very stylish and unique options for exclusive kitchen designs.
Ergonomic and convenient corner sinks are perfect for small kitchen designs. A corner sink is ergonomic allowing to move around the kitchen smoothly. Also, a corner sink looks attractive in spacious kitchens. Corner sinks add character to kitchen interiors, but customized designs look fabulous while optimizing kitchen countertop design.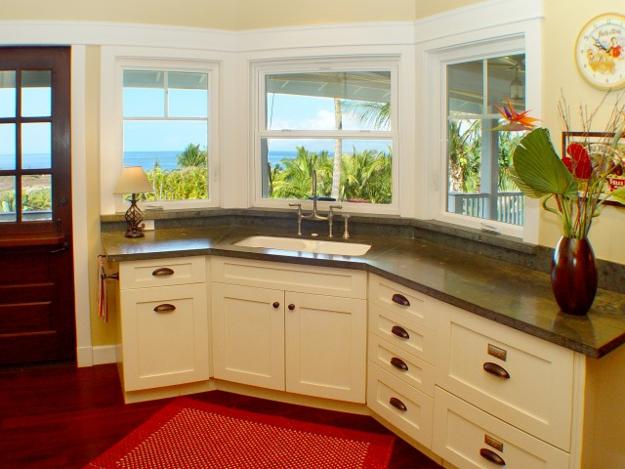 Corner sink pros
The space surrounding your sink is the most used place in your kitchen. The sink location is critical to kitchen functionality and appeal.
1. Corner sinks save counter space and expand work surfaces.
2. A kitchen sink in a corner creates an ergonomic kitchen layout.
3. Putting a sink in a corner increases floor space and makes a small kitchen feel spacious.
4. Hiding a sink in a corner creates more attractive, continuous and sleek kitchen design.
Corner sink cons
1. A dishwasher placement challenge.
2. Lighting in a corner can be insufficient.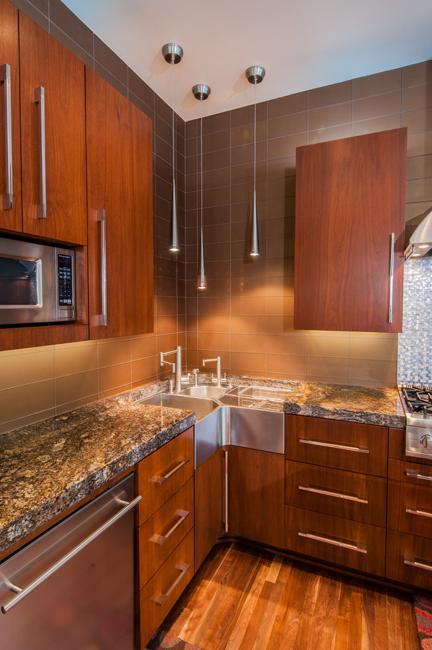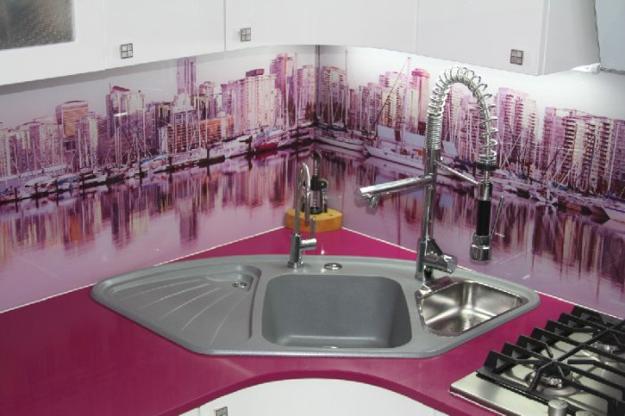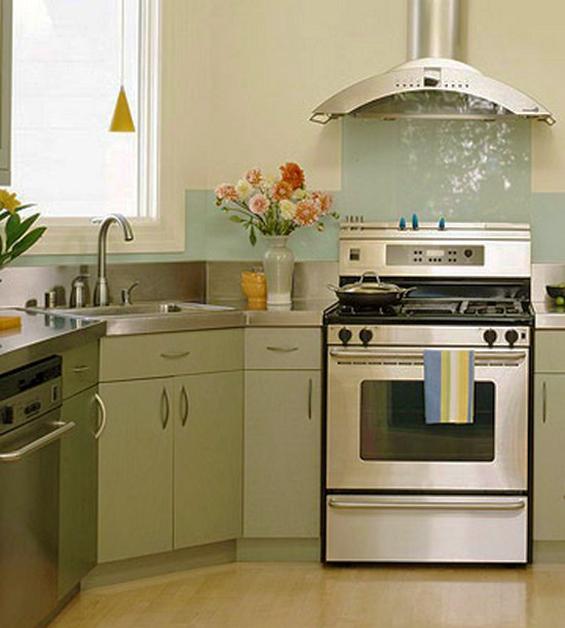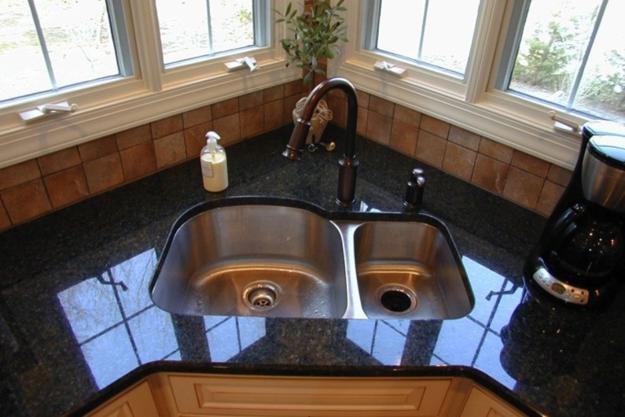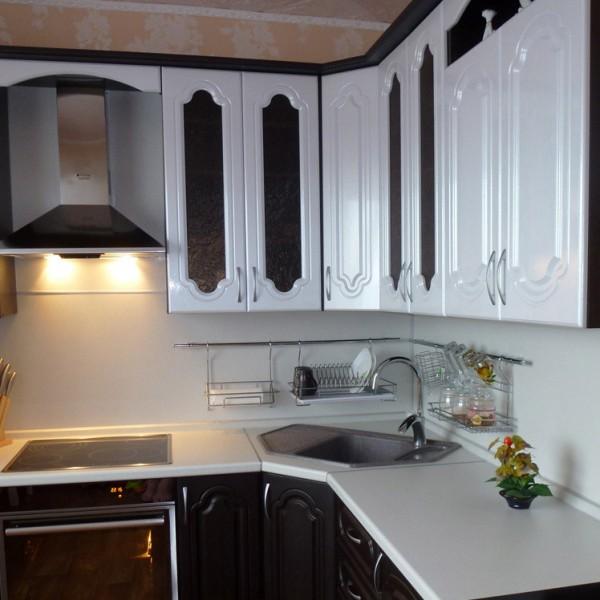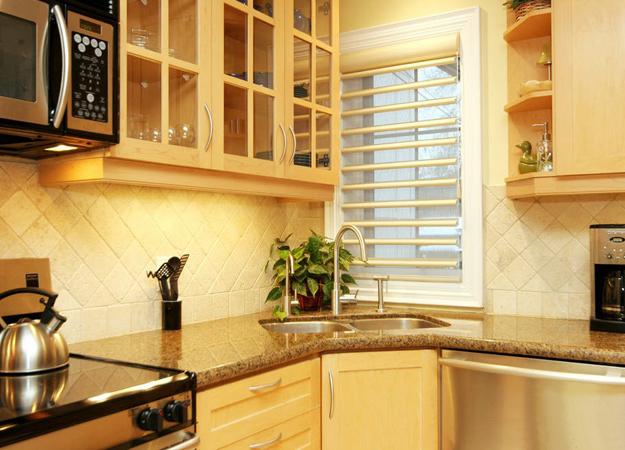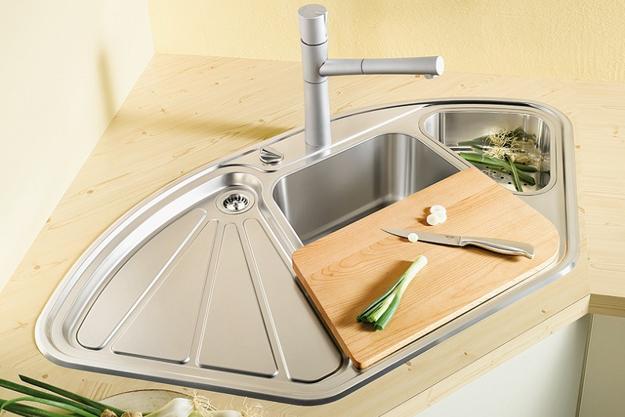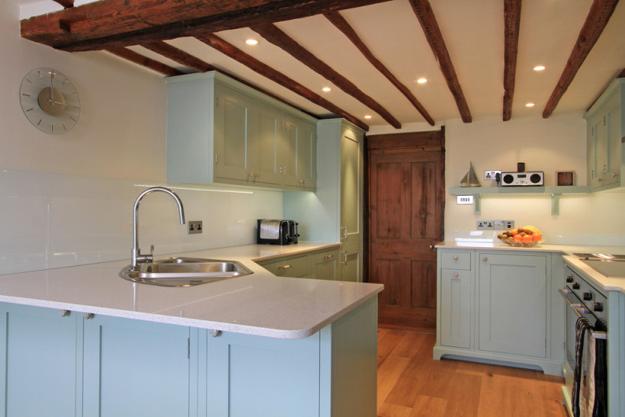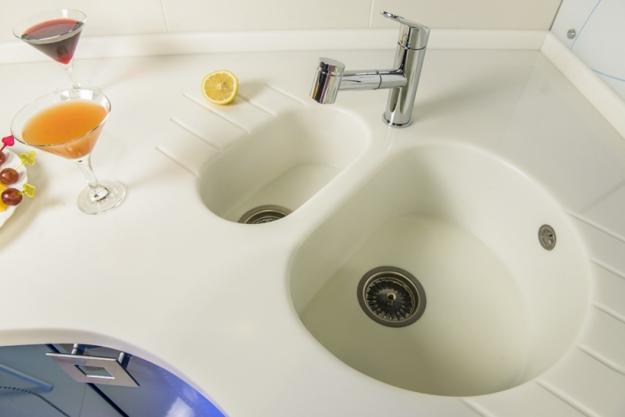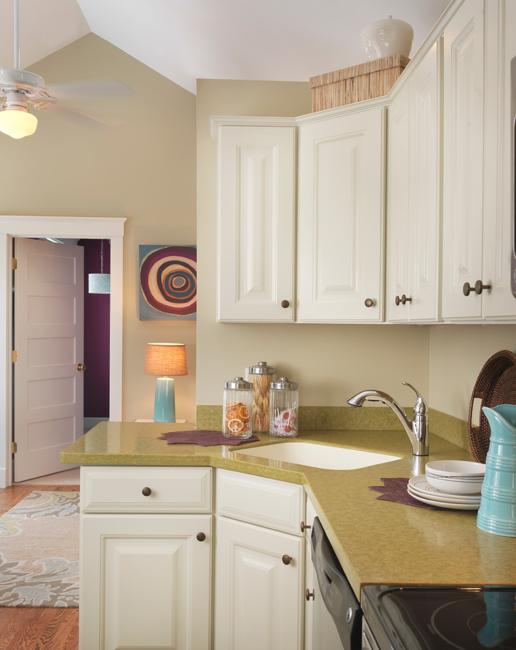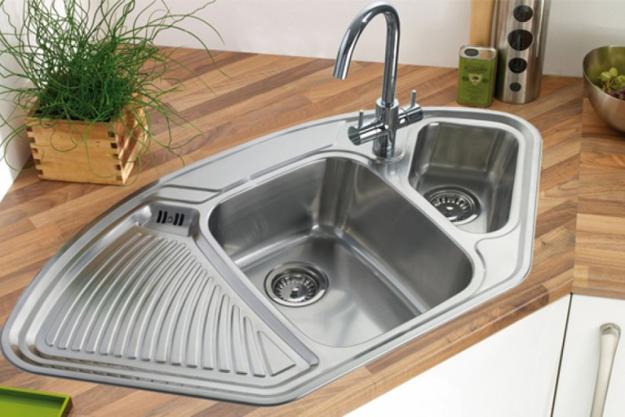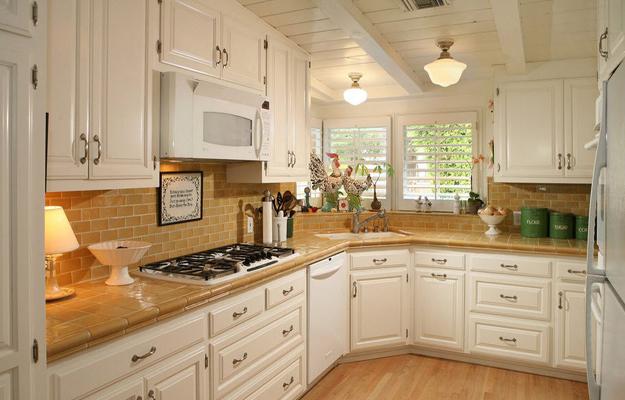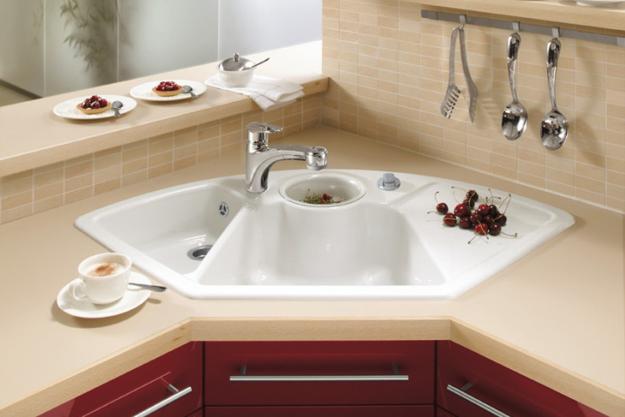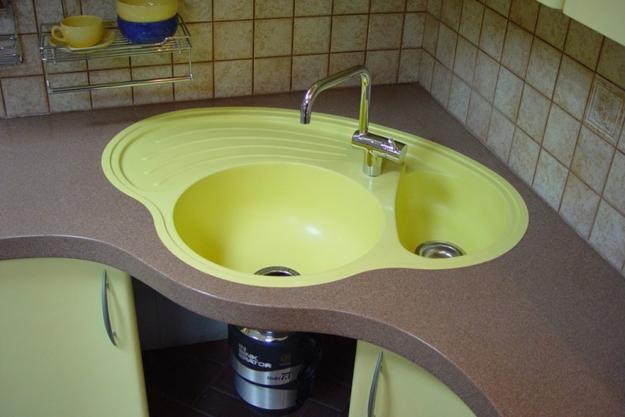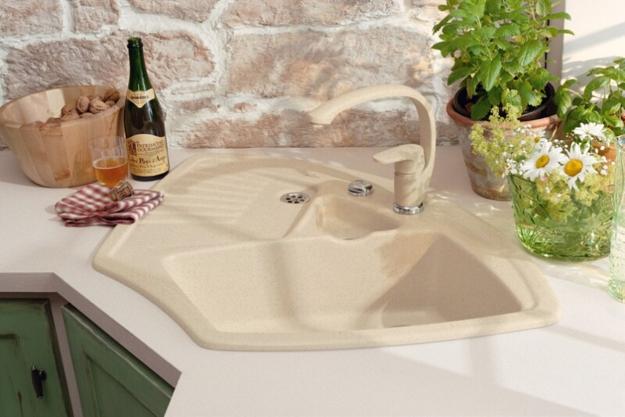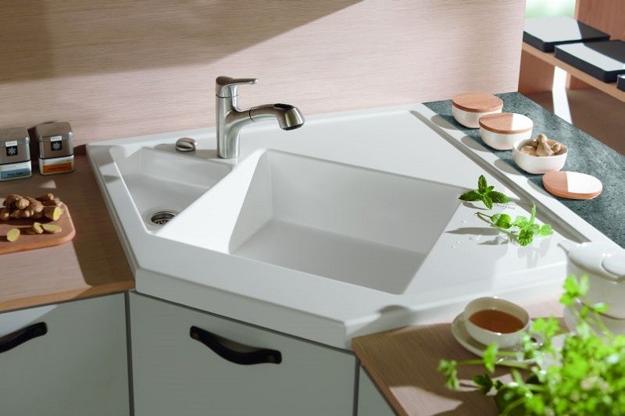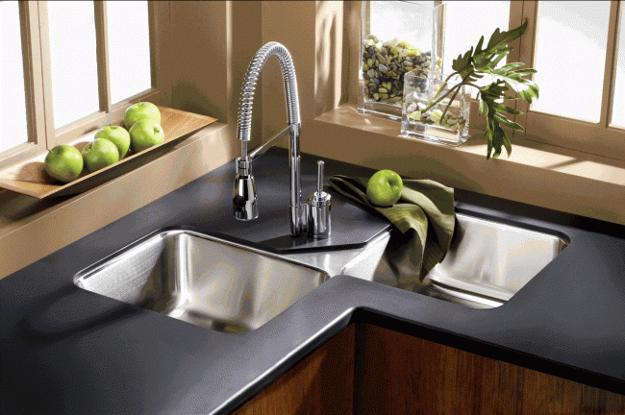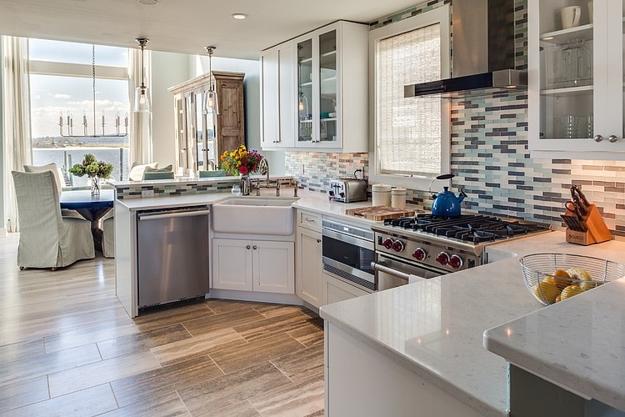 More from modern kitchens

From traditional ceramic tile designs to trendy wood-like, shiny metal, and mesmerizing glass, there is seemingly unlimited ways to brighten up...
and enjoy free articles sent to your inbox