Modern Kitchen Designs with Art Deco Decor and Accents in Art Nouveau Style
---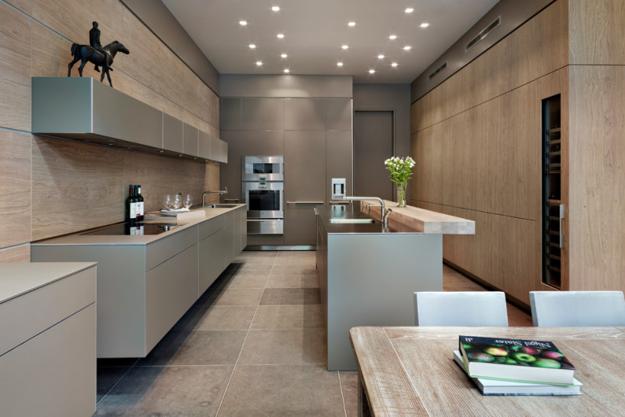 Beautiful kitchen designs in Modern style and Art Deco decor are great trends that help create truly unique, exquisite and artistic kitchen interiors. Attractive and bold kitchen designs in Modernist style reflect the busy contemporary lifestyle. Modern kitchen designs in Modernist style are functional, comfortable, simple and easy to maintain while offering spectacular, bold and elegant kitchen interiors with one-of-a-kind-elements.
Unique kitchen designs in Modern style, Art Nouveau and Art Deco decor ideas add chic to modern kitchen designs. Expensive and sophisticated kitchen design and decorating in these elite styles call for beautiful floral designs, rich natural materials, such as wood, marble, stained glass and outstanding ceramics.
Lushome shares a collection of modern kitchen designs in Modernist style which are very different. Comfortable and quiet neutral colors,  monochromatic color schemes and eye-catching Art Deco decor accents are blended into contemporary kitchens, perfect for people in large cities.
25 Modern Art Deco Decorating ideas bringing exclusive style into interior design
Kitchen design in Modern style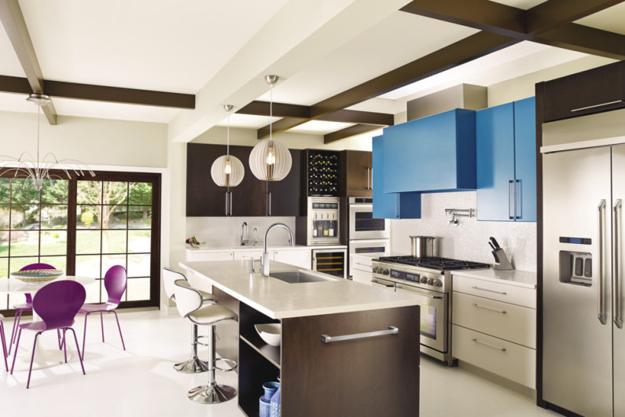 1. Light neutral colors, black accents, white decorating ideas and pale pastels are great kitchen colors for creating beautiful interiors in Modernist style.
2. Simple lines of kitchen cabinets and lighting fixtures add the simplicity to kitchen interiors which are comfortable and easy to clean.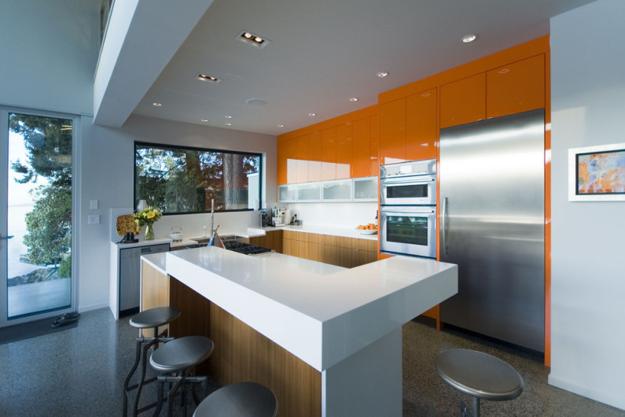 3. Large dining tables are important elements of modern kitchen design which is multifunctional and inviting. Contemporary kitchen island designs with plenty of storage add comfort and improve the functionality of kitchen design.
Stunning New York loft apartment ideas with Art Deco flavor
4. Monochromatic colors are ideal kitchen colors for interior design and decorating in Modern style. Gray color tones and black can be combined with white decorating ideas for giving elegant look to modern kitchen designs. Monochromatic color combinations work very well for kitchen interiors in Modern style.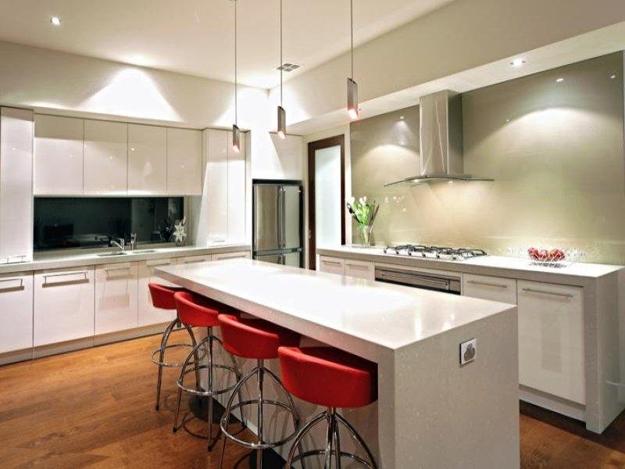 Pale pastels, soft light primary colors, such as yellow, red, blue, green, orange and brown color shades can be used for creating modern kitchen interiors in Art Deco, Art Nouveau and Modernist styles.
Luxury interior design ideas blending concrete surfaces with Art Deco decor
5. Modern kitchens with Art Decor decor and Art Nouveau elements are very attractive, original, comfortable and pleasant. Traditional tiles, laminate or engineered wood flooring ideas, glass tiles backsplash ideas and white ceiling designs are great for very unique, but functional and easy to clean kitchen interiors.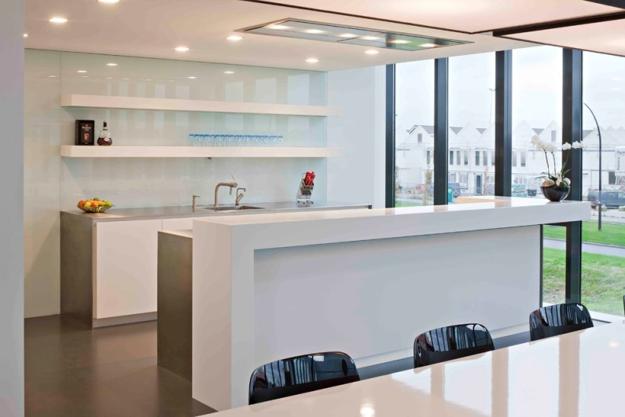 Metal, glass, enamel, plastic or acrylic, wood and ceramics can be used for creating fabulous and distinct modern kitchen designs with Art Decor decor and Art Nouveau details. High-tech style can be mixed with Modernist style, giving an eclectic look to modern kitchen designs.
Garden furniture for unique outdoor home decorating with Art Deco decor accents
6. The simplicity of geometric shapes and clean lines is charming and elegant. Kitchen cabinets bring simple geometric shapes into Modernist style kitchens. Built-in kitchen appliances, functional island designs and home bar designs, comfortable dining furniture and practical countertops create wonderful kitchen interiors in Modernist style.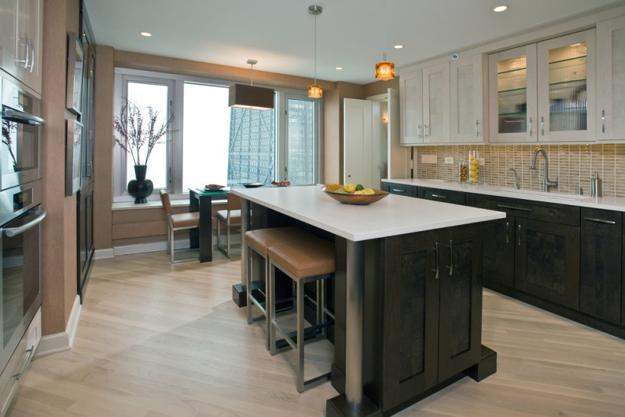 7. Smooth and shiny surfaces, simple details and Art Deco decor accents add elegant chic to Modernist kitchen design.
8. Window treatments are functional and simple.
Modern office design and Art Deco decor ideas
9. Kitchen lighting in Nouveau style adds nice hanging lamps in the center of the ceiling. Spotlights make great accents that enhance bright and beautiful kitchen interiors in Modernist style. Chandeliers, ceiling lights pendant lighting fixtures have simple geometric shapes of spheres, cubes and prisms.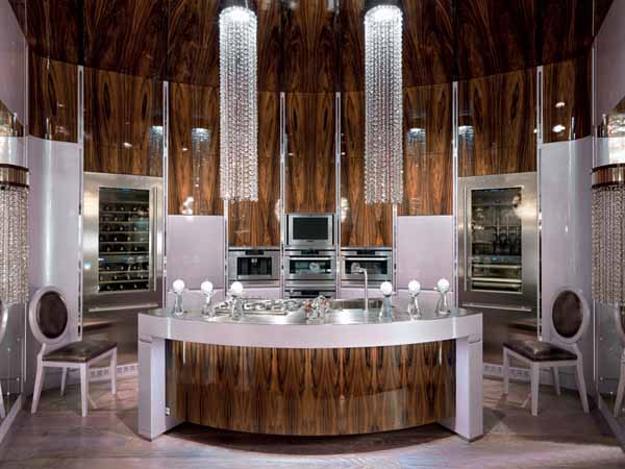 10. Unique art works enrich kitchen design in Modernist style, bringing Art Deco decor elements and Art Nouveau accents into beautiful kitchen interiors.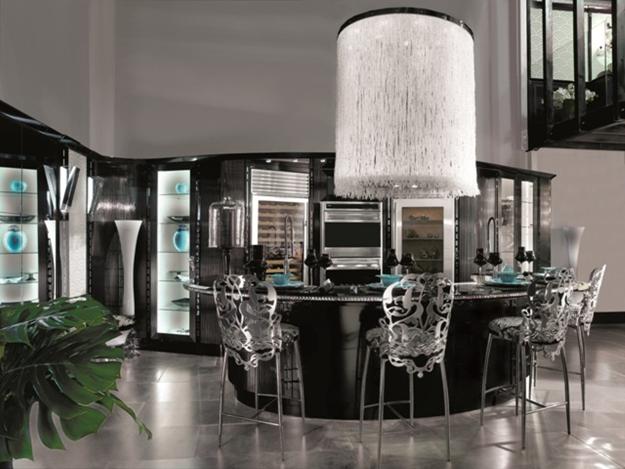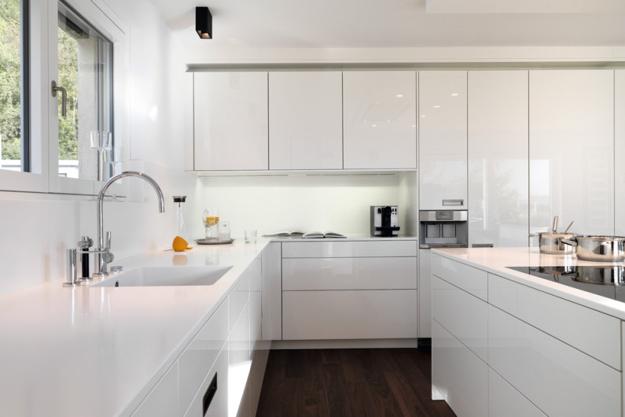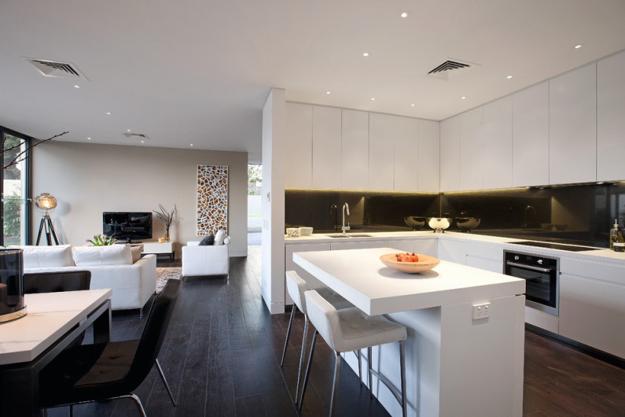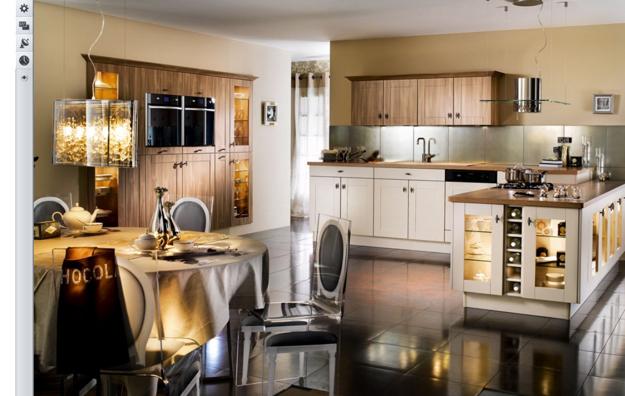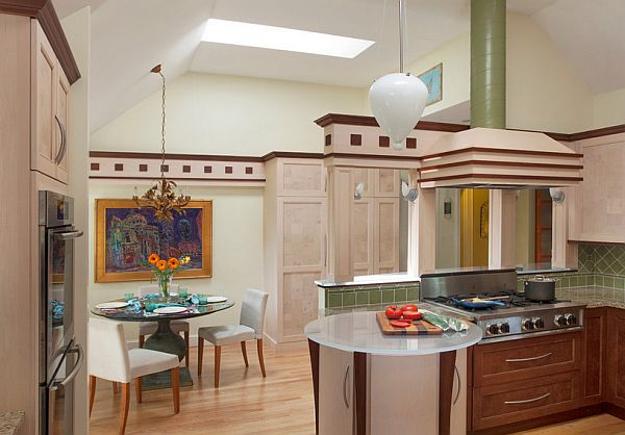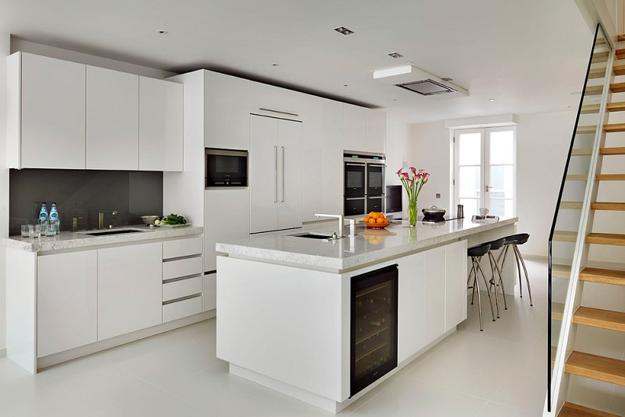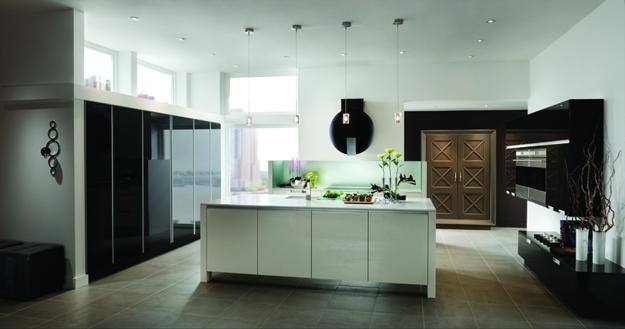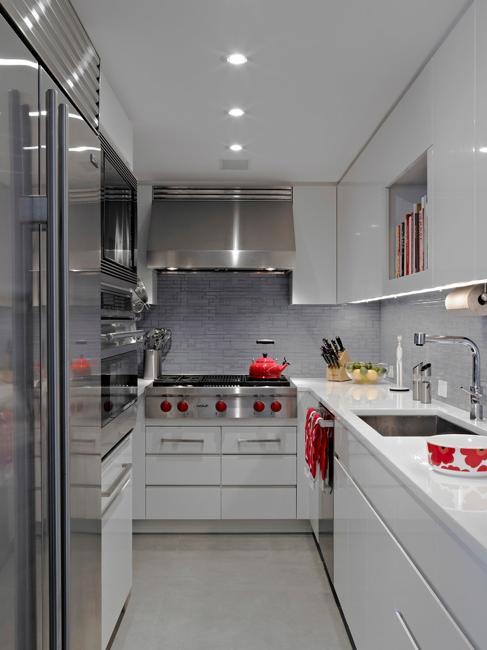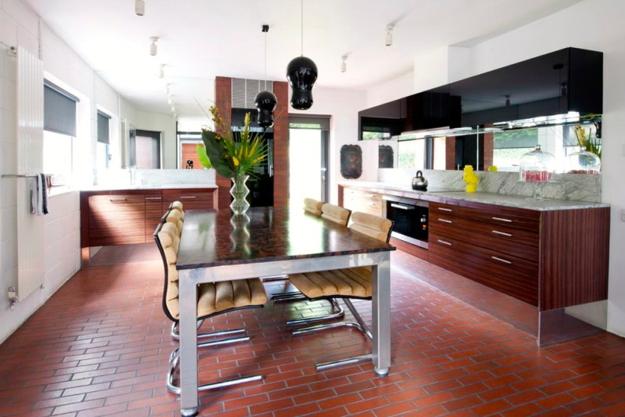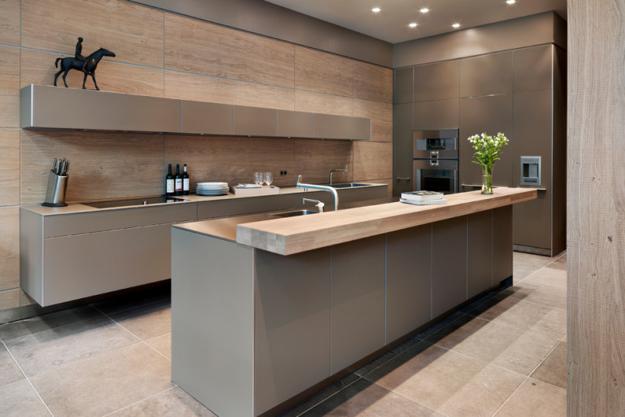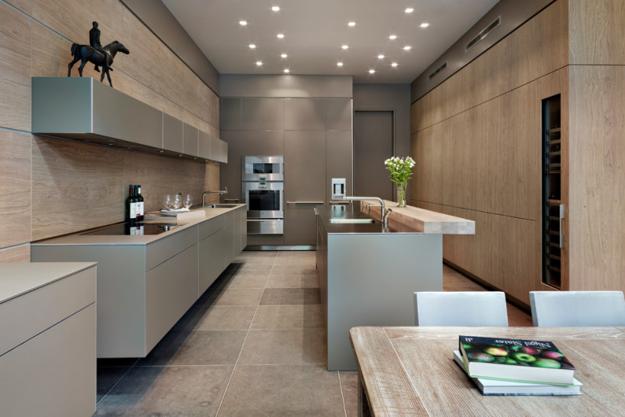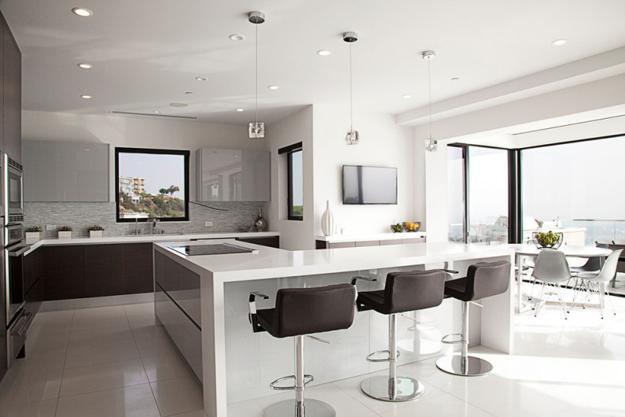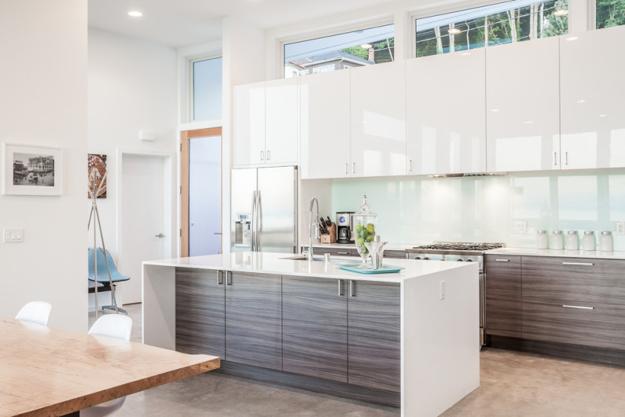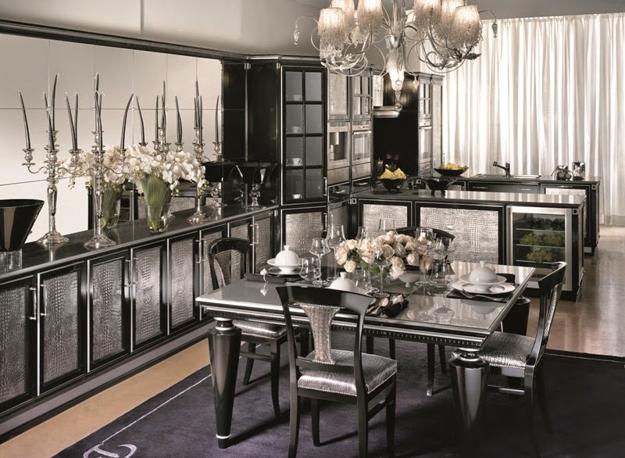 More from interior design styles

Here is a new design concept of Ibis Hotel in Sao Paulo, Brazil. The contemporary and original interior design invites everyone...