Modern Interior Trends, Dopamine Increasing Room Decorating Ideas

Room Colors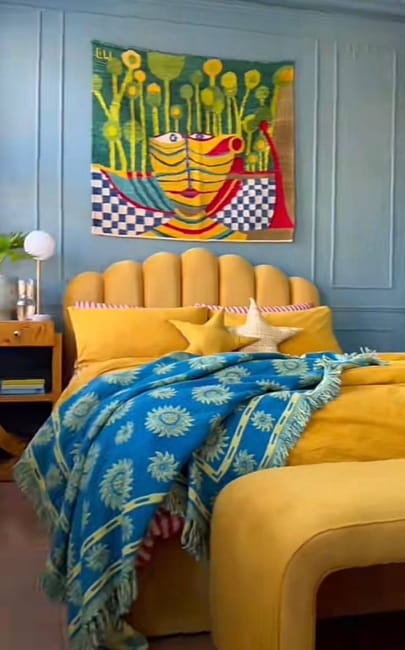 Bright bedroom design, yellow-blue color combination, vibrant wall art
interior trends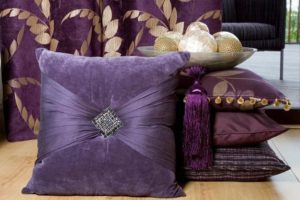 Dopamine room decorating is among the latest trends in creating exciting and modern interiors. Dopamine decor is about bright colors, fun patterns, and adorable trinkets. Dopamine is a chemical released in the brain that makes you feel good. Eating right, regularly exercising, and enjoying plenty of sunlighting increase the amount of dopamine, which is vital for your body and brain. Also, bright color design ideas raise dopamine levels and help nerve cells to send happy messages to each other. Here is the Lushome collection of cheerful room decorating ideas setting one of the brightest interior trends to make us feel happy.
Dopamine room decorating ideas give opportunities to spark joy in every corner of your home or office. Dopamine interiors feature loud and fun decorative elements and work as a neurotransmitter that offers a sense of pleasure.
The interior design trend blends vibrant colors, surprising combinations, unusual patterns, and whimsical elements that aim to spark a rush of dopamine.
Bright interior design ideas, color inspirations for home decorating
Colorful and modern interiors, color design inspired by movies homes
Creative painting ideas and vibrant hues, colorful interior design
Dopamine room decorating ideas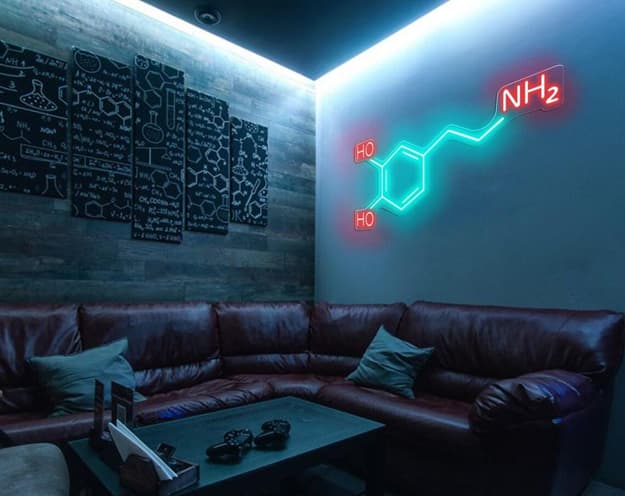 The dopamine effects in modern interiors allow getting away from minimalism. Bright colors, clashing decoration patterns, and full-on maximalism are a few room decorating ideas defining one of the latest interior trends. Dopamine interior design style differs from the various other styles. The key element behind dopamine room decorating is filling the house with anything colorful and fun that you like. Your favorite furnishings and interior colors spark joy, even if they clash aesthetically, breaking all design rules.
Artist's home decorating ideas, colorful modern interiors
Inspiring, colorful room decorating ideas
Bright interior decorating in an eclectic style
Bright colors can cover every surface of these modern interiors. Creative wall painting ideas and wallpapers with intricate patterns can line the walls, and vintage furniture, blended with functional, everyday items, modern accents, houseplants, vases, colorful wall art, and books, fills the strikingly bright rooms. Every corner looks bold and cheerful in dopamine interiors.

Artistic interior trends
Dopamine room decorating ideas are artistic and unique. These modern interiors might not be for everyone, but adding bright room colors to home interiors brings joy and make people happier when they love every bit of their room decorating. Dopamine interior decorating may seem over-the-top to some, especially since quiet, minimalist designs like mid-century modern, Scandinavian, huge, and Japandi have been dominating for years. However, the personalized, creative, and unique color design style has the meaning of creating personal comfort and pleasure.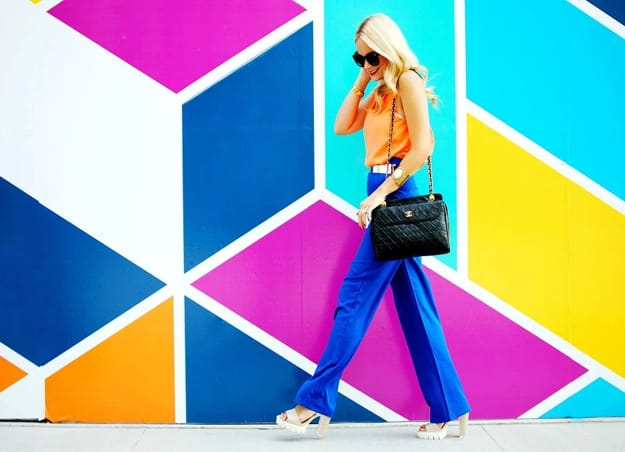 Personalized and comfortable modern interiors
Dopamine room decorating is about making a person feel good. Surrounding yourself with favorite objects and interior colors brings joy, comfort, and happiness. Vibrant room colors, vintage furniture, decor accessories, collections of quirky items, and artworks transform places into lovely homes with character. Dopamine room decorating reflects the personality and finds fresh interior design ideas by breaking the rules.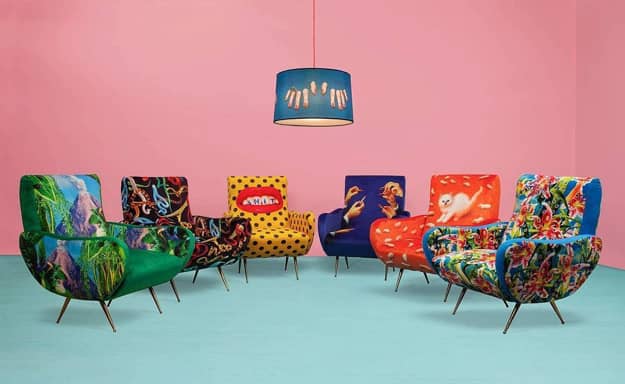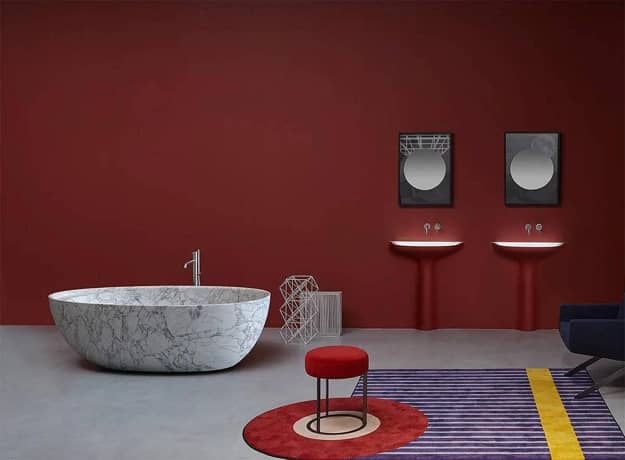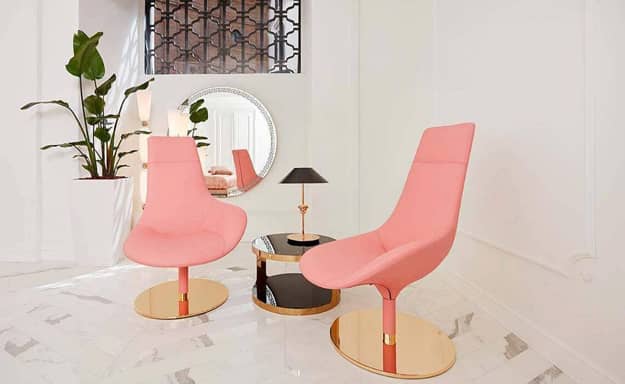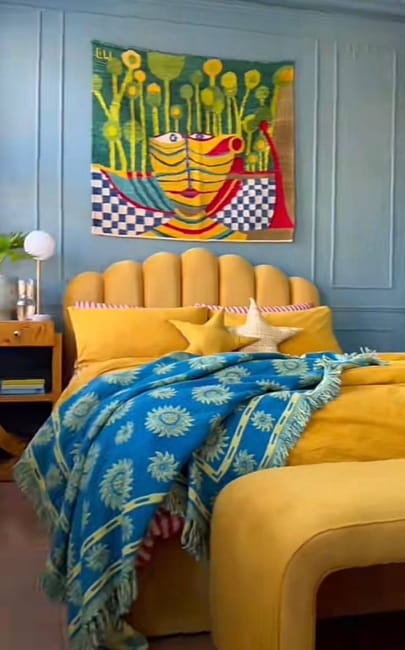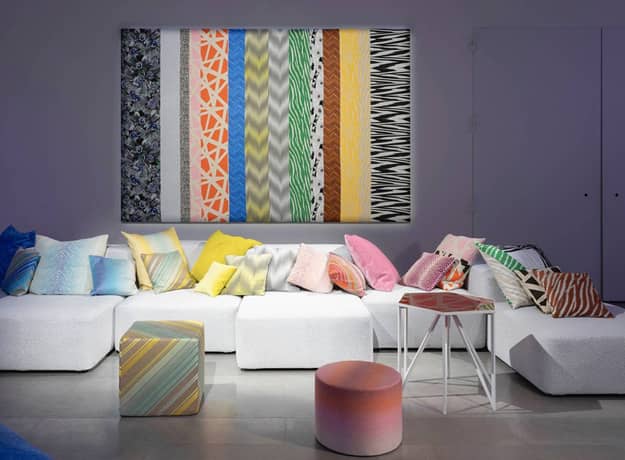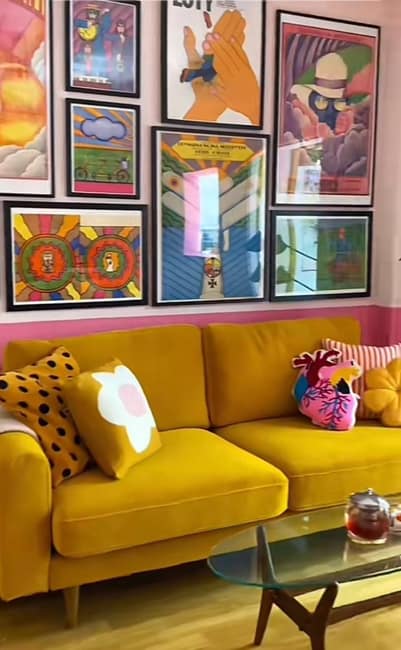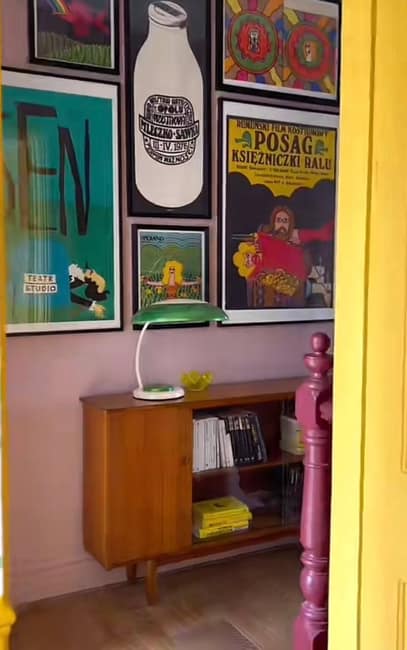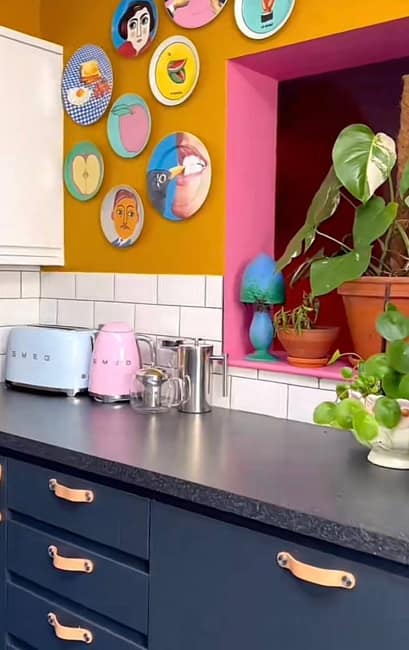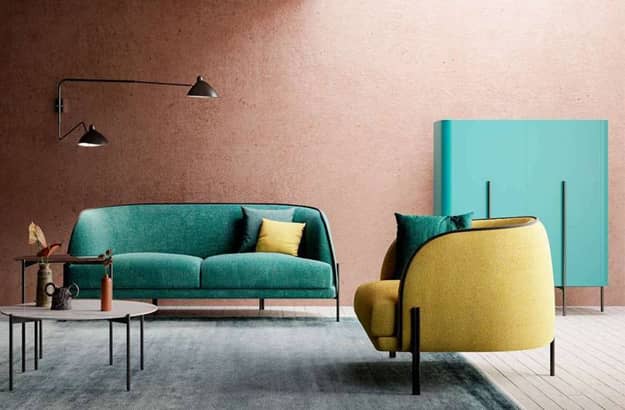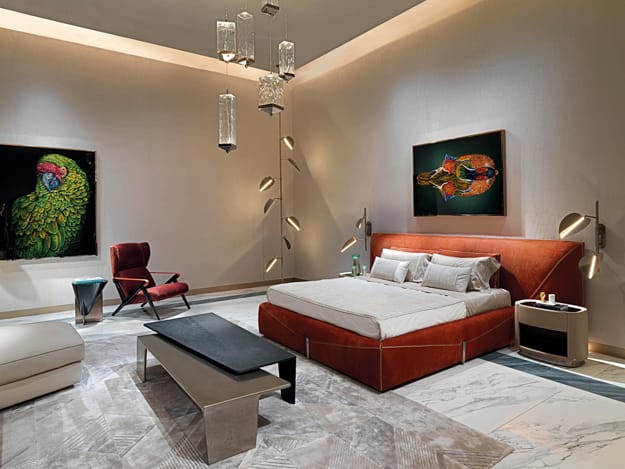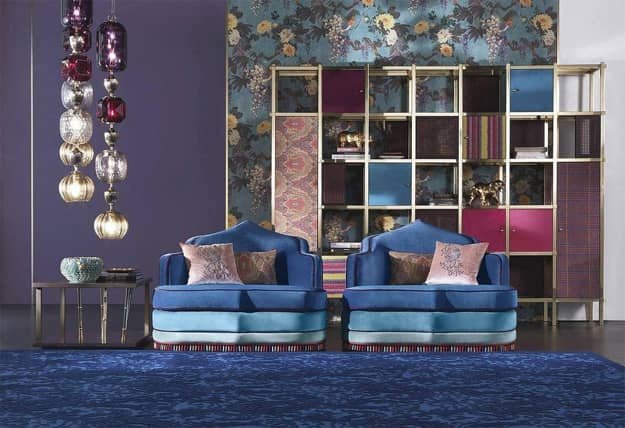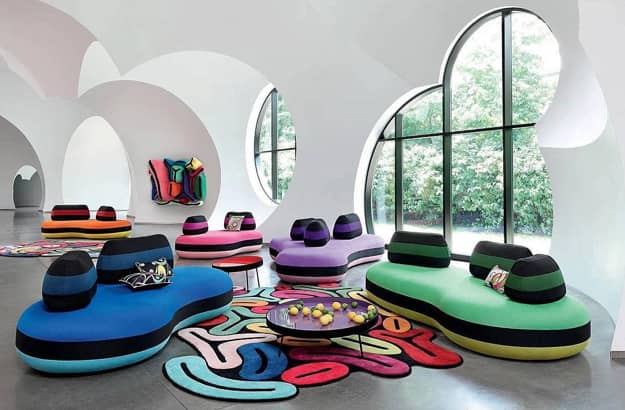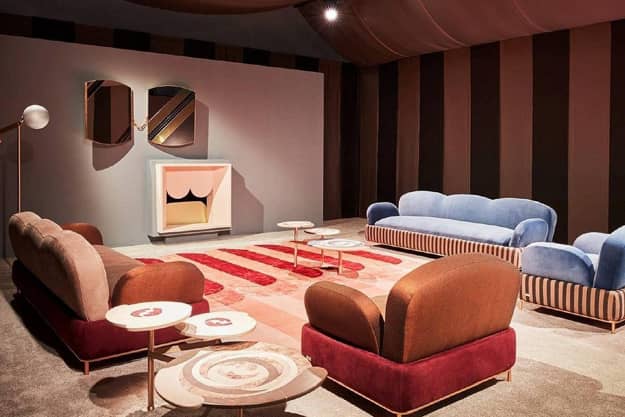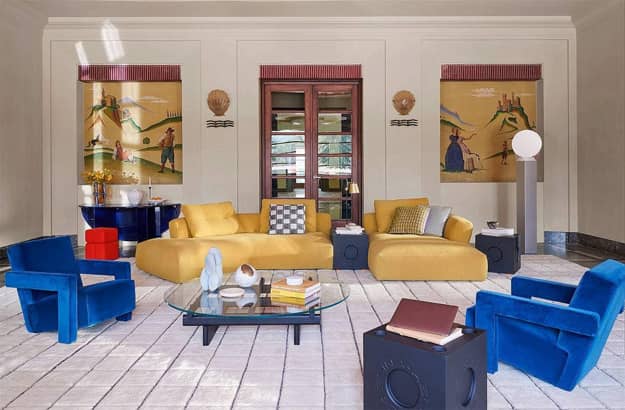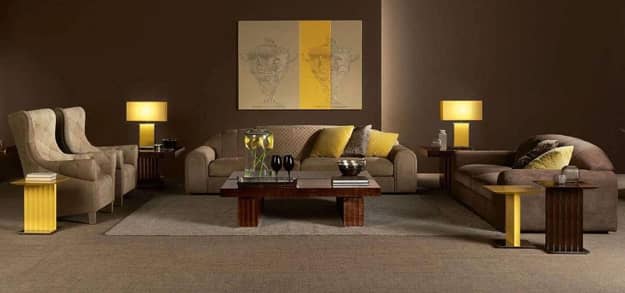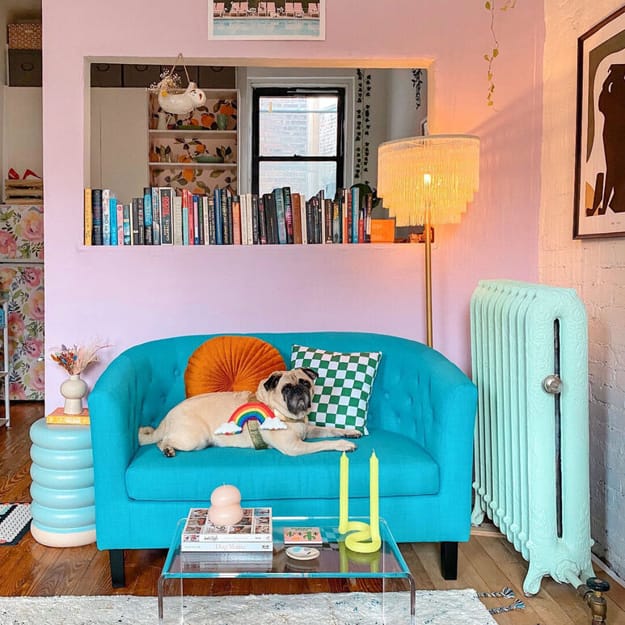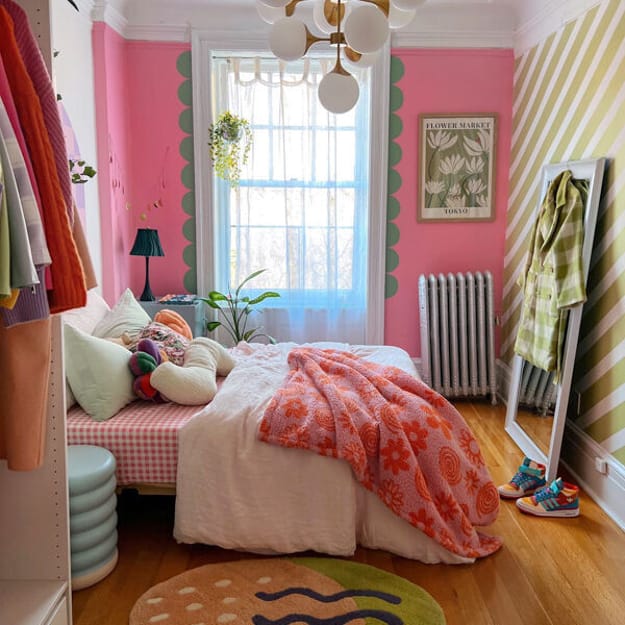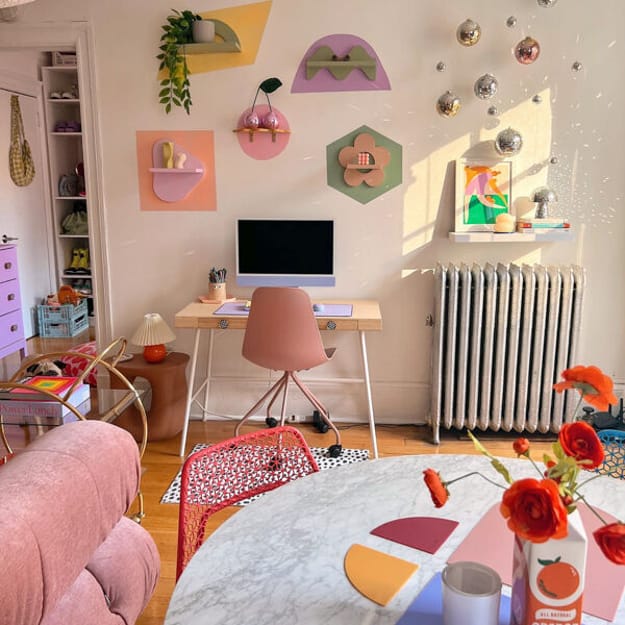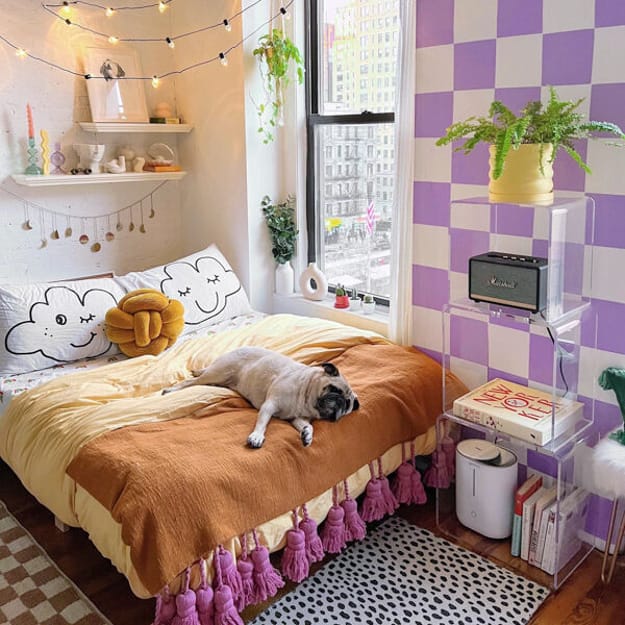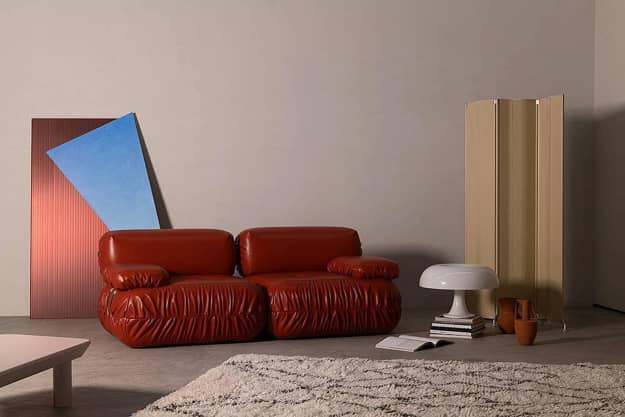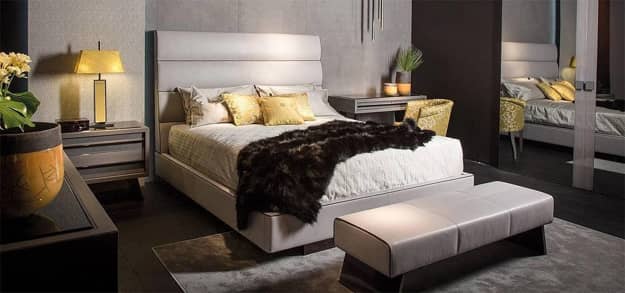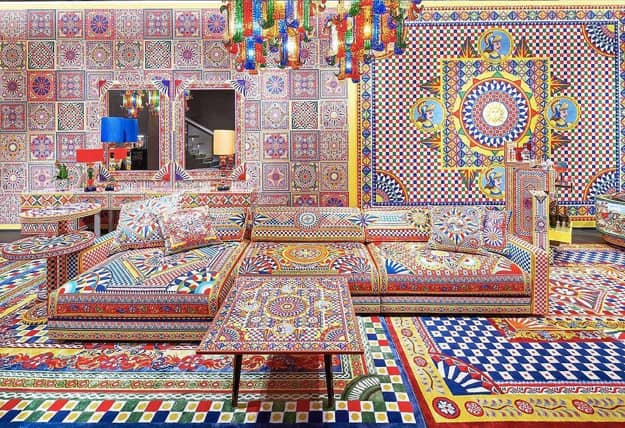 More from interior colors

Bright home interiors and amazing views of the ocean make this beach house a dream place. Large windows, light, neutral room...
and enjoy free articles sent to your inbox