Modern Interior Design and Luxury Apartment Decorating Ideas in Eclectic Style
---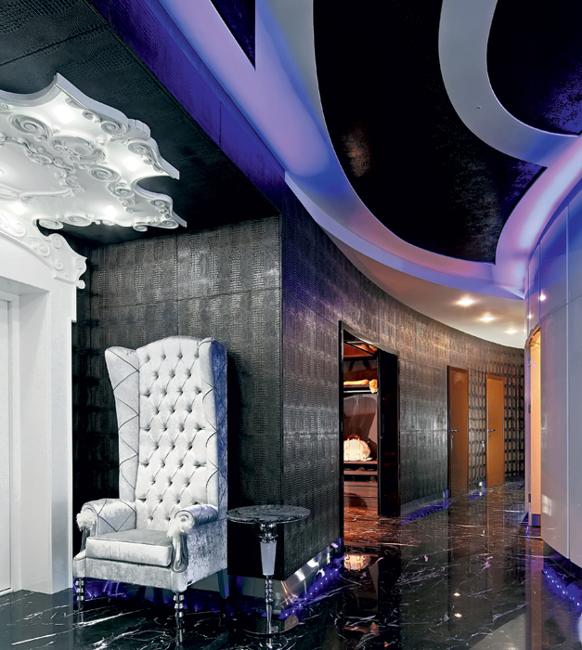 Fusion of styles, classic and contemporary, modern interior design in eclectic style
Modern interior design and decorating ideas blending contemporary lighting with classy furnishings and unique accents create spectacular rooms in eclectic style. Lushome presents an amazing interior design and decorating project by Dom-A studio, based in Moscow.
Modern interior design and decorating ideas combine stylish room colors with pleasantly neutral color tones, fabulous lighting and luxurious materials. The home interiors, room design and decor are not just beautiful, but impressive and comfortable, showing a functional blend of exclusive and unique solutions that reflect home owners personalities.
Modern interior design ideas in eclectic style created a rich and exclusive look, adding elegant details and amazing lighting to spacious and attractive rooms. Curved lines soften architectural interiors and allow blend the building and rooms with the nature. The building is surrounded by forest trees, which enhance luxurious apartment ideas by providing gorgeous views.
Luxury apartment ideas, customized interior design
Luxury apartment ideas and modern interior design with personality
Modern interior design and decorating in eclectic style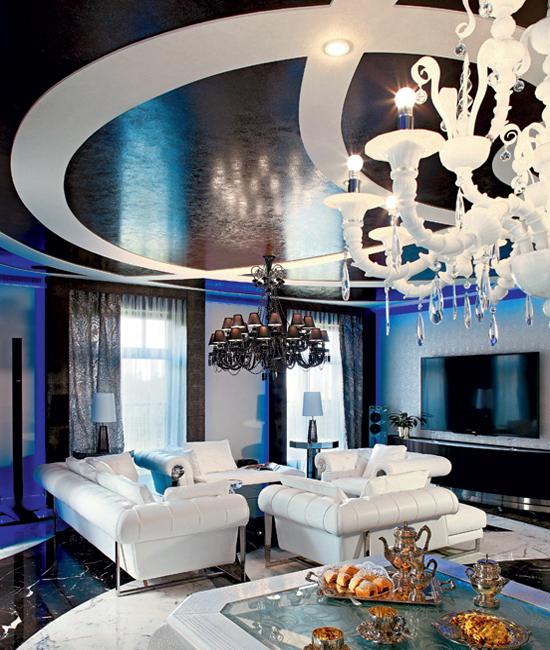 An attractive fusion of styles enrich modern interior design and decorating ideas. Quiet classy room colors and decorating materials add relaxing feel to spectacular, exciting and unique rooms. Neutral colors give a canvas for decorating with colorful contemporary lighting design.  LED lights are controlled by a smart home system with a few programs.
Wide variety of expensive decorating materials and textures enrich modern interior design and add interest to rooms in neutral colors. Lacquered panels for home bar design are combined with a genuine leather and concrete, creating an amazing fusion of styles. Natural wood and stone, green house plants and crystal glass bring pleasant warmth and freshness into modern home interiors in eclectic style.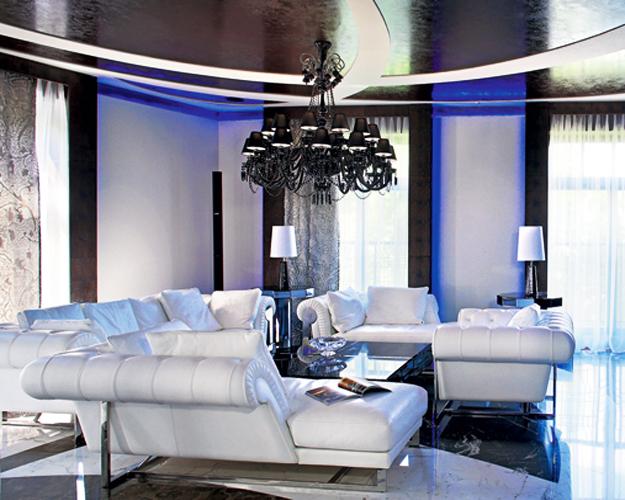 Functionality and style, luxury and comfort make the modern apartment ideas truly unique and impressive. A spa area with a waterfall and a fireplace feature an efficient ventilation system and provide a fantastic place to relax.
Modern interior design blending Italian style into luxury apartments in London
Breathtaking interior design of luxury apartments in Moscow
Black and white decorating ideas and unusual patterns create beautiful floor decor and ceiling designs. Oval shapes and curvy lines add charming softness to contemporary interior design. Classic details are used for entry door decoration and supported with classy furniture pieces. Metal details of room furniture and mirrored ceiling panels make living room design look airy and bright.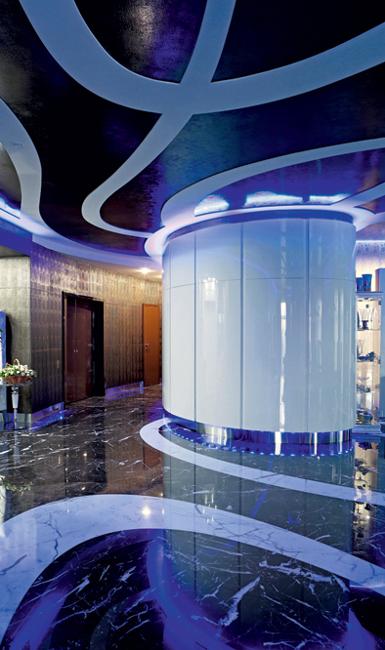 The modern interior design and ideas for decorating the apartment are designed reflecting the home owners lifestyle and taste for luxury. Decoration patterns, textures and interior decorating materials are selected to create truly personal and comfortable rooms, which emphasize the elegance and drama of the eclectic style.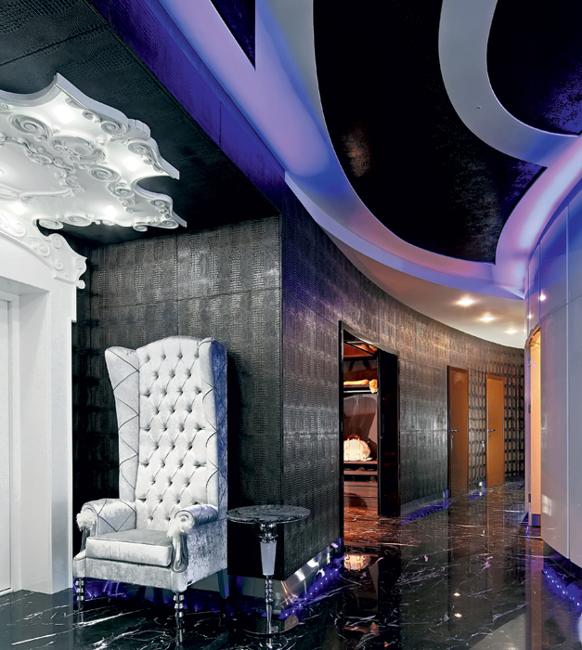 The home owners liked to use natural stones, so marble and onyx elements were added to modern interior design and decorating. Gorgeous stone slabs were imported from Italy to create majestic accents for timelessly elegant and bohemian interior design and decorating in eclectic style.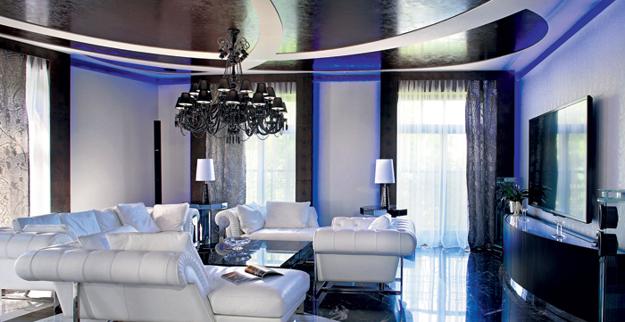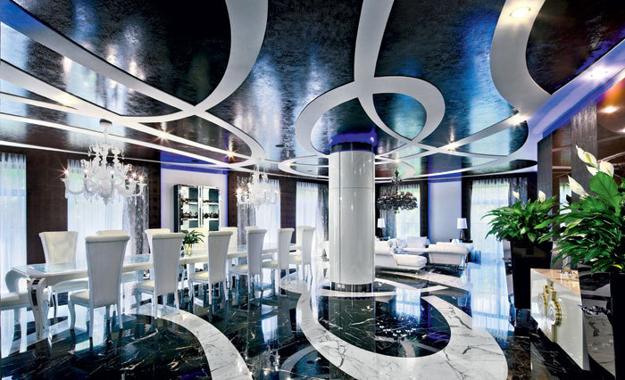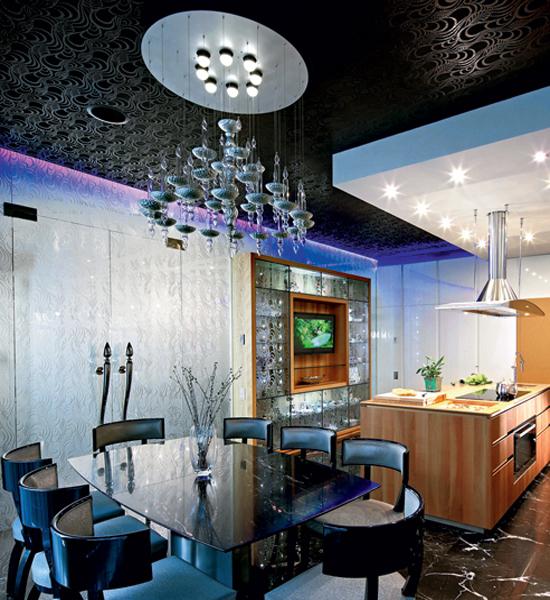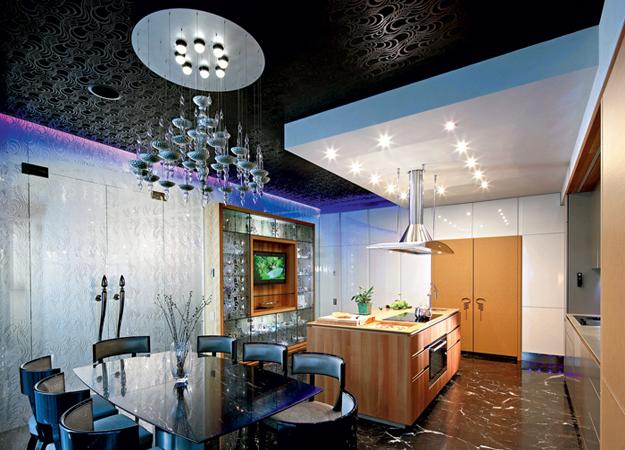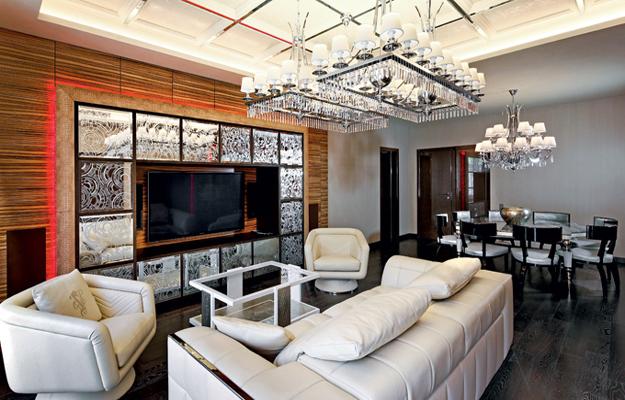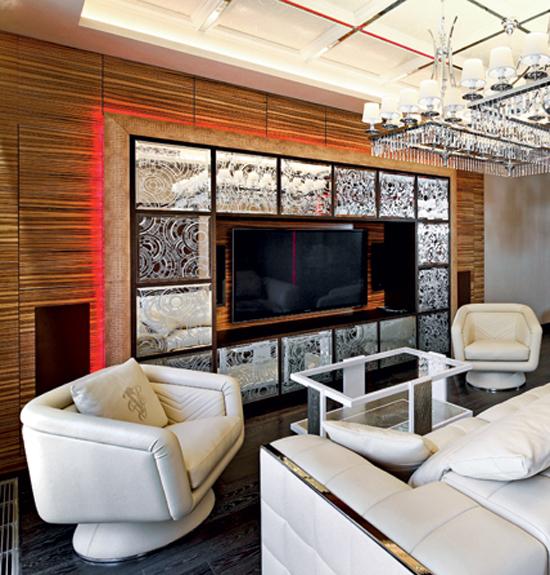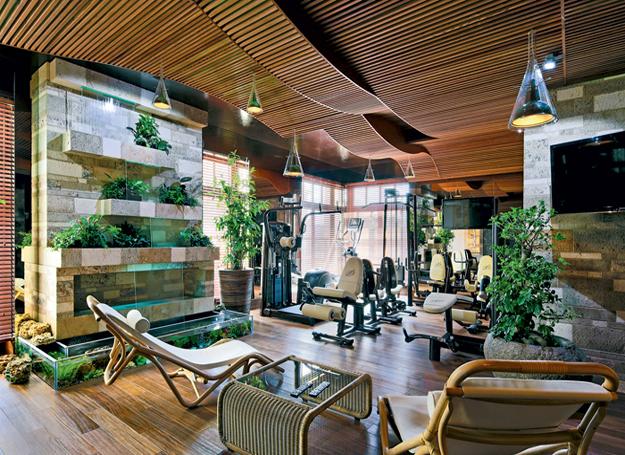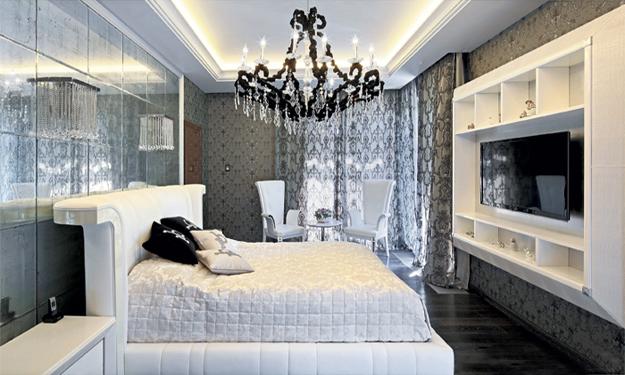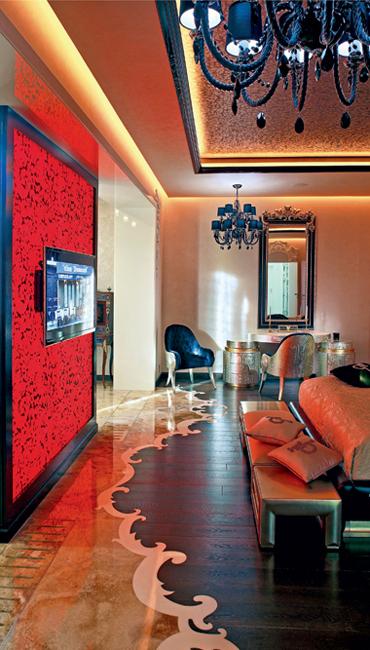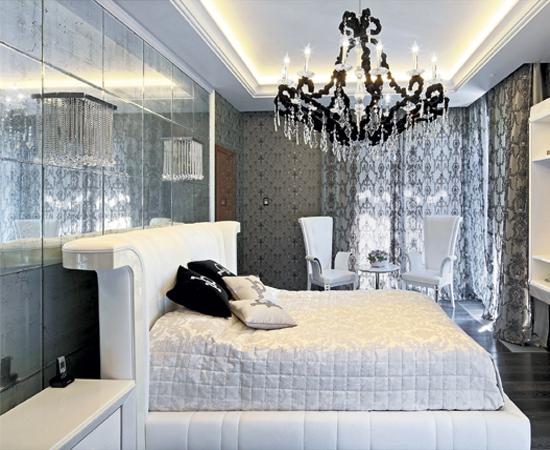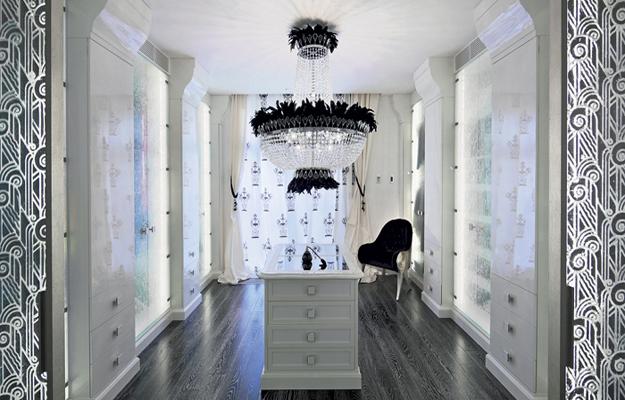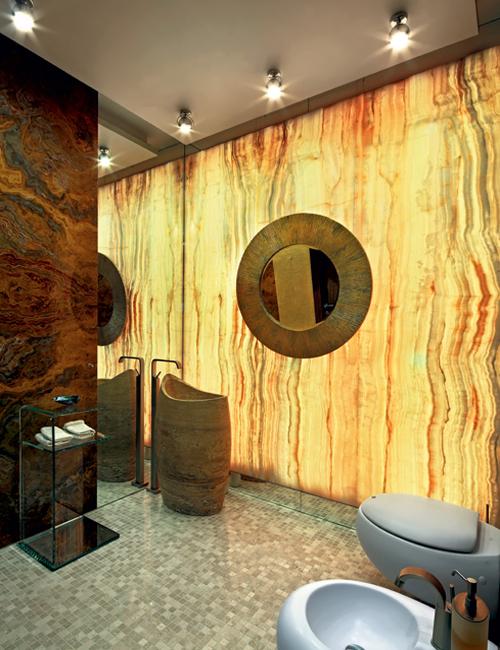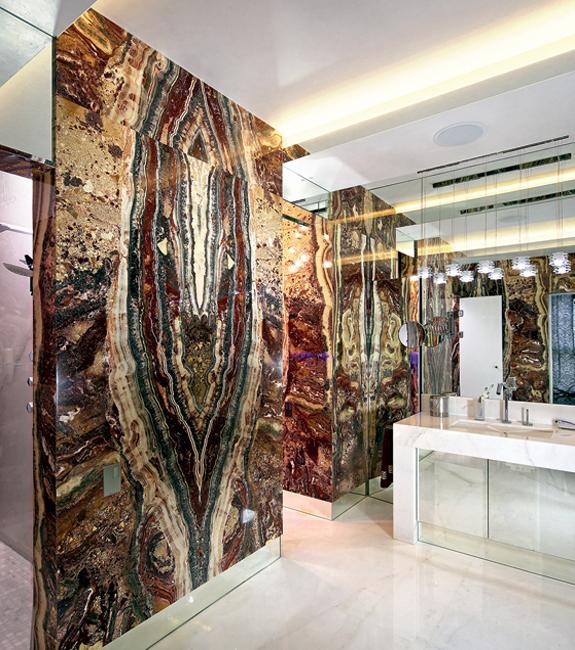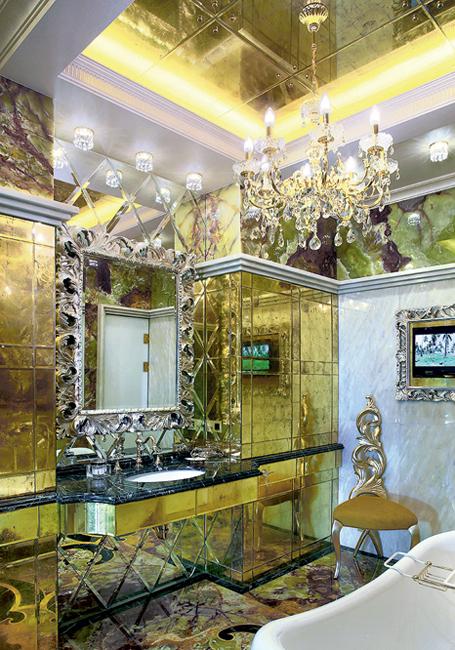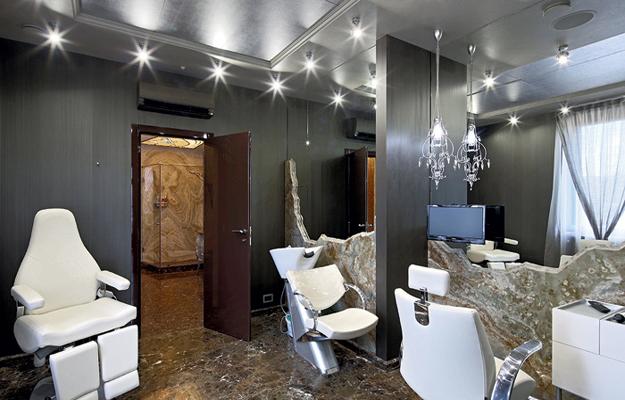 Photography by S.Morgunov
by Ena Russ
last updated: 17.10.2016