Modern Ideas for Teenage Bedroom Decorating in Unique Personal Style
---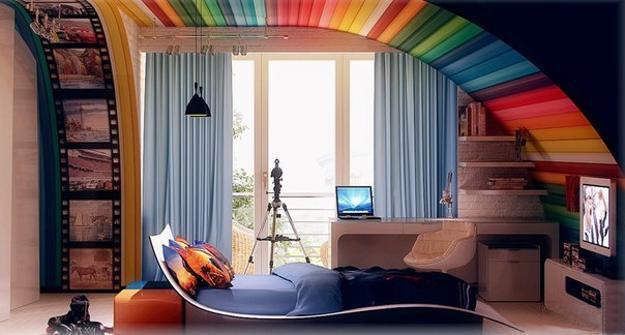 Modern bedroom furniture and colorful teens room decorations
Modern teenage bedroom decor feel comfortable and intimate when room colors, lighting fixtures, furniture and decorations reflect the personality of a teem. Teen bedrooms look unique, stylish and inviting when room colors, lighting fixtures, furniture and decorations meet the needs of a teen while providing a safe, healthy, comfortable and pleasant living space.
Modern ideas for teenage bedroom decorating can be inspired by your teens talents, hobbies, favorite room colors and decor themes. Teens are creative and can design nice grown-up living spaces to express themselves with original solutions and surprising interior design ideas. Teens need these personal living spaces to grow and flourish in beautiful and stimulating atmosphere.
Teenage bedroom decorating on a budget can use room furniture and decor accessories in vintage style, adding unique personality to teen room design. New lighting fixtures, bedroom furniture and decor accessories in contemporary style bring modern ergonomic designs and space saving items into teens rooms, helping to add comfort and spacious feel to small bedrooms.
Teenage bedroom furniture and interior decorating ideas for teens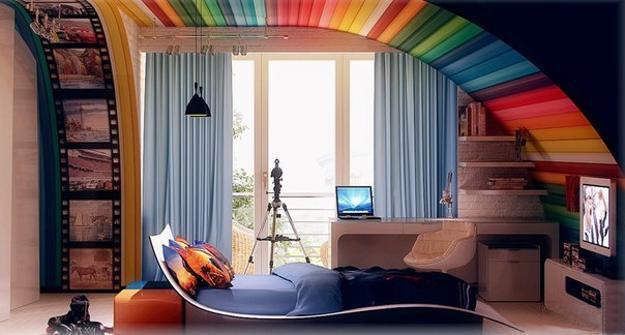 Strategic room furniture rearrangement can give a room a fresh, functional and modern look. Space saving loft beds and contemporary decks with chairs create stylish and elegant teen room designs. Bright and light room colors, interesting and dynamic wall decoration patterns and modern lighting fixtures improve teenage bedroom design and enhance the style.
Teens can create functional room furniture arrangements and select room colors, wall paints, modern wallpaper patterns and fabrics for their room decorating. Efficient storage spaces and an extra seating for a guest make teenage bedroom a wonderful place to relax and socialize with a friend. Teenage bedroom decorating ideas can be extravagant and eclectic. Experiments are a part of growing up. All teens concerns, wishes and desires for interior design and decorating can inspire unexpected and wonderful room decorating ideas.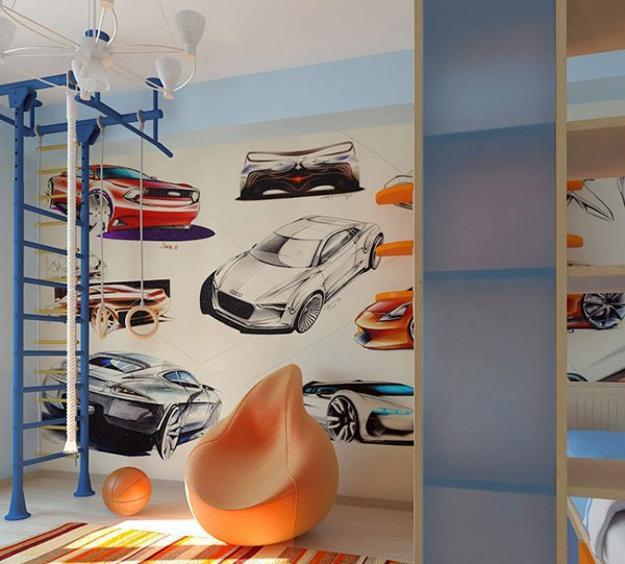 Teenage bedroom furniture with lots of storage, shelves and drawers makes it easy to organize room decor and store personal items and clothes in elegant style. Retro or modern teen bedroom furniture that blends the functional with style and look are the best choice for teens rooms. Teenage bedroom furniture plays an important role in the life of your teens. Lighting fixtures, bedroom furniture, decor accessories and storage ideas that are unique and attractive allow teens to express their sense of self and show off their own personal style.
Teen boys room design, organizing a functional living space
Ergonomic bedroom furniture for teens
Small bedroom designs can be decorated with charm and elegance. There are many inexpensive ways to add a spacious and airy look to small spaces.  Modern small bedroom designs can be the perfect inspirations for teenage bedroom decorating, creating a lovely room for your kid to hang out in, read, listen to their favorite music, watch movies, play games and sleep. Each teenage bedroom needs comfortable and stylish decor that will serve for several years.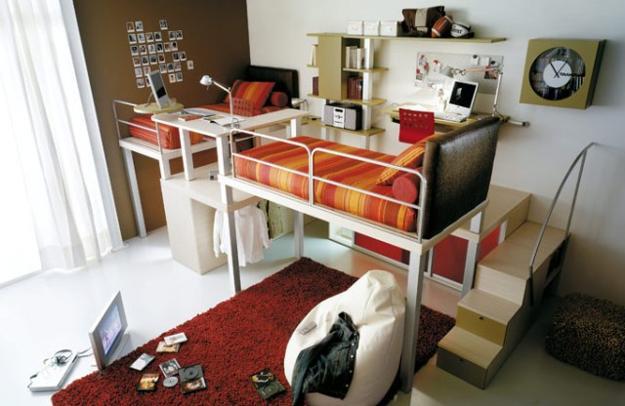 Bright wall paint colors, including white paint colors, are great choices for teen room designs. Light wall paint colors brighten up rooms and make even tiny bedrooms feel large, opening the living spaces and connecting teenage bedroom decorating with the nature.
Black color for bedroom wall decorating in teens rooms
21 loft beds in different styles, space saving ideas for small teenage bedroom designs
Teenage bedroom furniture can be arrange to create clean contemporary or cozy interior design in vintage style. Both choice are great for teen room designs, add they bring positive energy in the decor and create pleasant atmosphere. Small pieces of furniture and a few teens room decorations, combined with modern lighting fixtures create beautiful room decor for teens. One large furniture piece is a better than a few small items that may clutter your teens living space.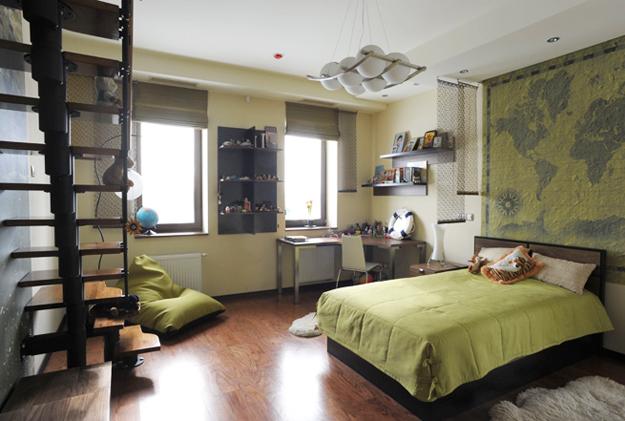 Teens room decorations add youthful and fresh feel to teenage bedroom designs. Kids can add as many decor accessories as they want as long as these accents match selected room colors and do not clash with each other. Teens room decorations can include unique items and traditional room decor accessories, like a floor rug, window curtains, throw pillows, blankets and throws, indoor plants in attractive containers, photo frames and symbolic images.
Cool teenage bedroom ideas, teenage bedroom furniture and storage solutions
Modern teenage bedroom design for two
Teens room decorations are excellent for bringing interest into interior design, personalizing living spaces and balancing room colors. Bright and colorful decor accessories and decorative accents in light colors are especially helpful when teens chose to use dark color shades for their bedroom decorating.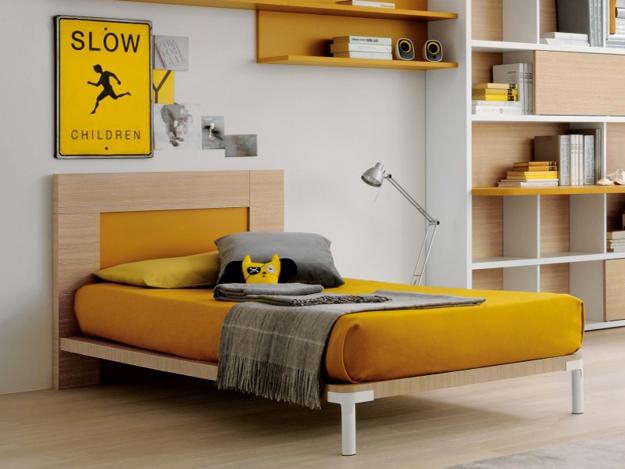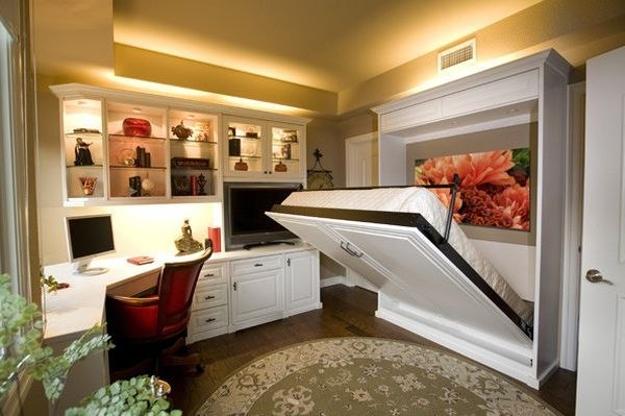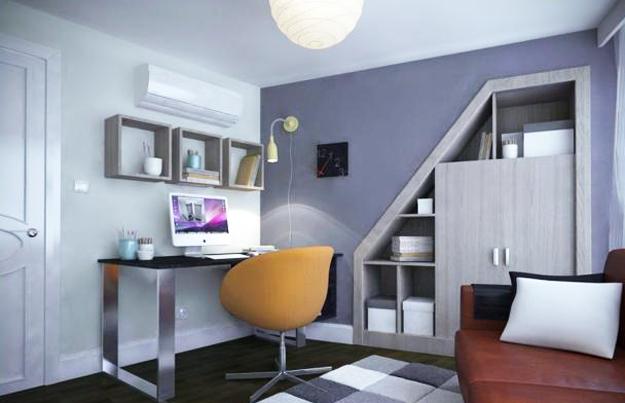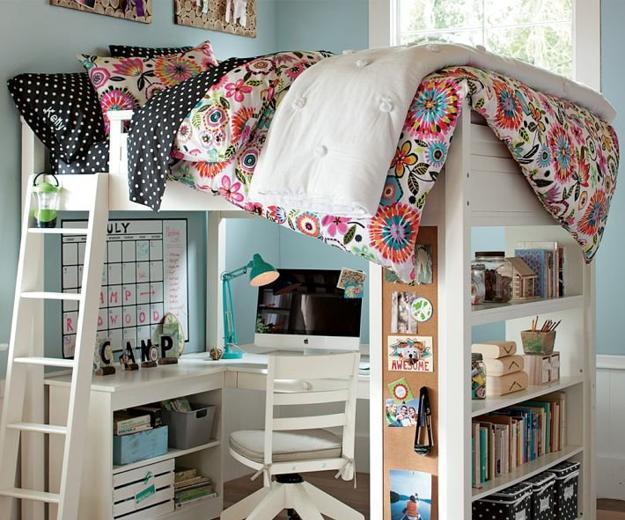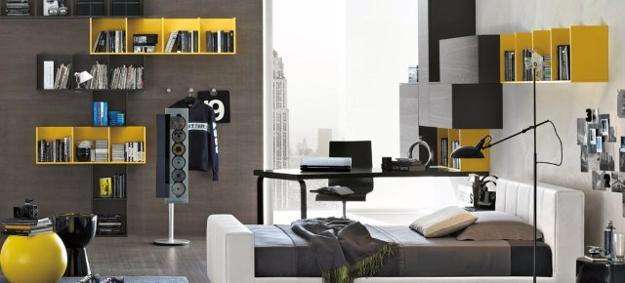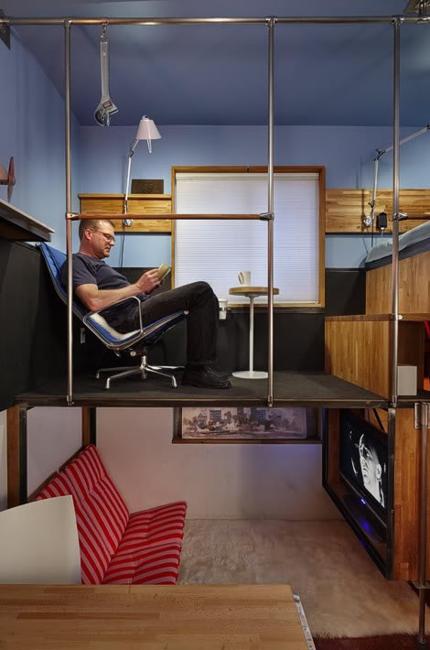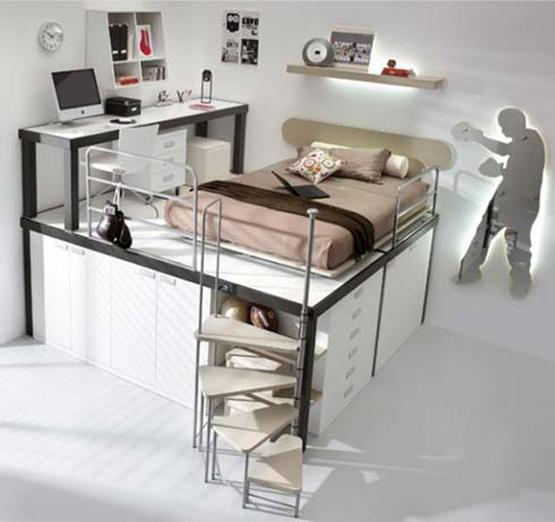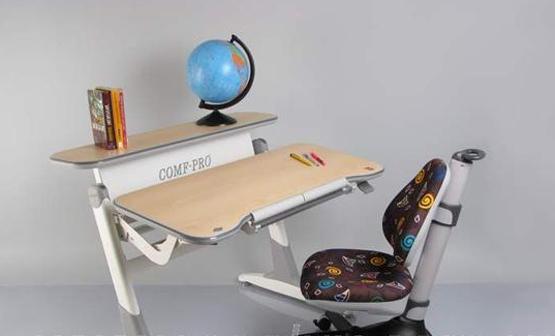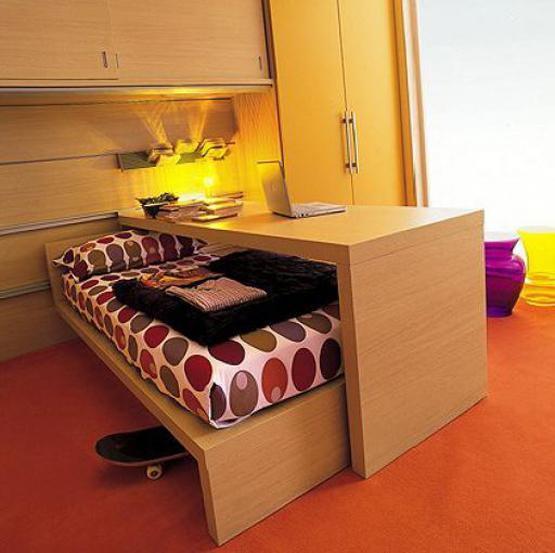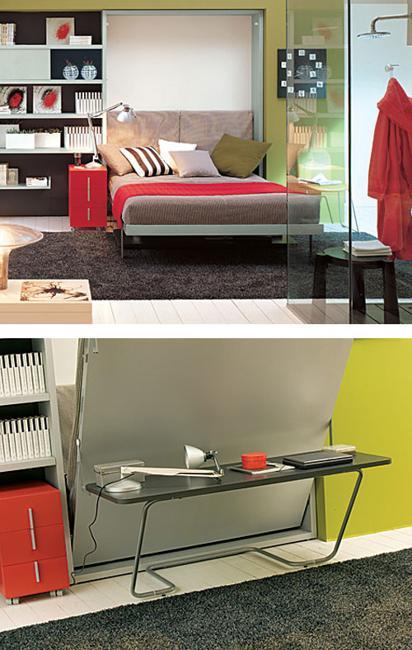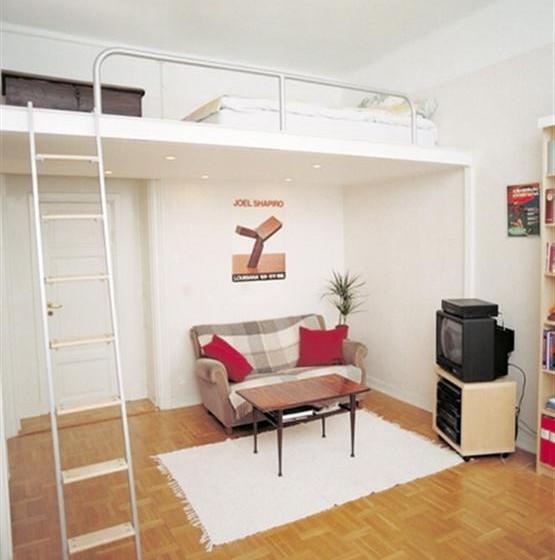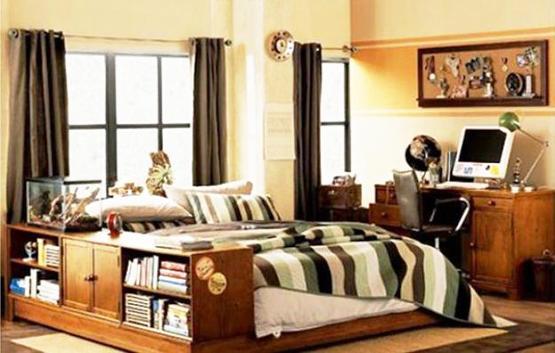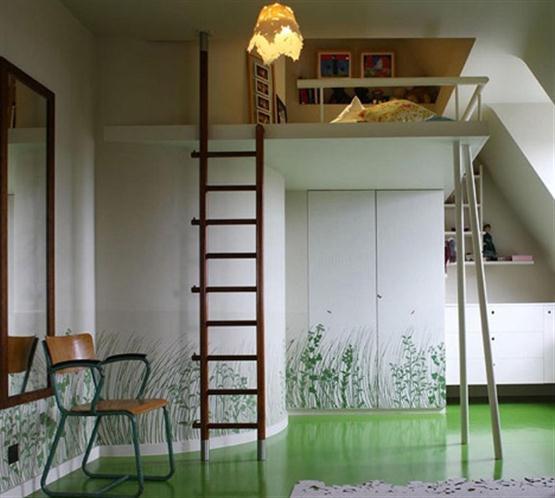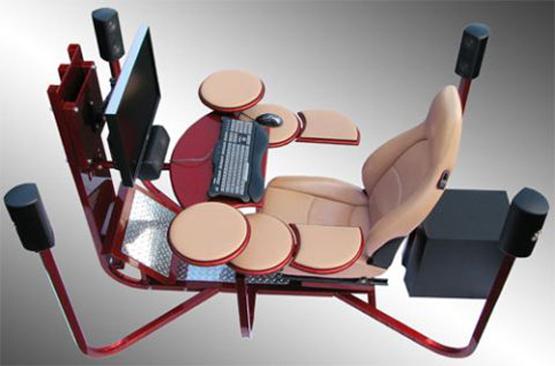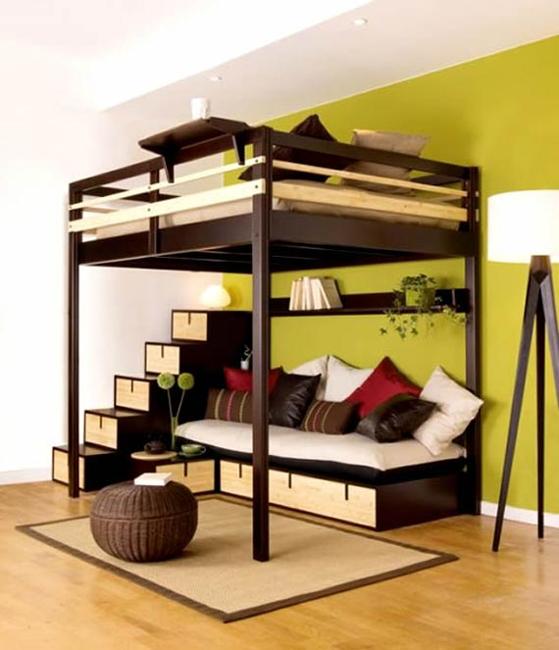 More from room decorating

Modern interior design trends come and go, and it is impossible to change your home interiors fast enough following them. To...