Modern Floor Decoration with Tape Strips Creating Cool Rainbow Design

Decorating Ideas

Room Colors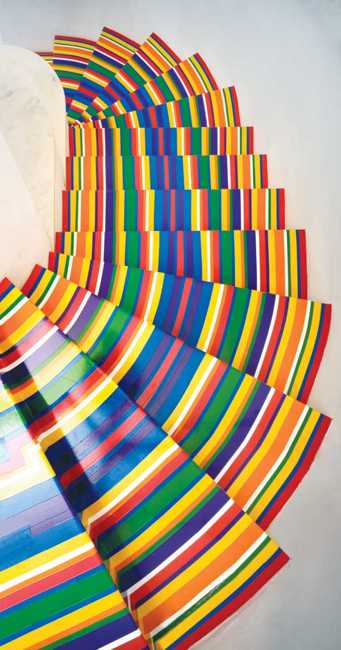 Colorful decorating design created with bright vinyl tape stripes
floor decoration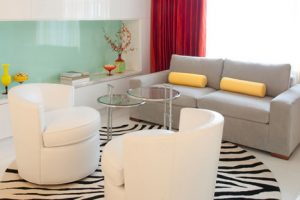 Modern floor decoration with colorful tape strips look unusual and bright. Modern ideas and bold color design turn interiors cheerful and striking spaces demonstrating unexpected decorating design. Colorful tape patterns in  bright colors impress, surprise and delight.
Created by Jim Lambie, www.jimlambie.com/, an expert artist, these innovative and modern interior design ideas incorporate a different vinyl tape medium into transformation decorating design. This floor decoration projects  take weeks to install. The artist incorporates geometric patterns and creates optical illusions to evoke many different emotions within these colorful and unusual interiors.
Covering an object somehow evaporates the hard edge off the thing, and pulls you towards more of a dreamscape. Surreal, bright and creative interiors blend creativity with patience and an extraordinary sense of color, producing amazingly dynamic and bright decorating design.
Creative installations and floor decoration with colorful tape strips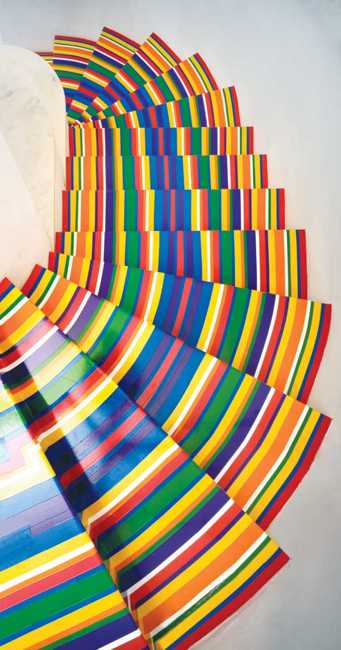 Glasgow-based artist Jim Lambie can transform any space into a visually appealing interior with his simple and dramatic geometric designs created with vinyl tape strips. Angles and lines in contrasting colors suggest powerful energy and movement, creating energizing interior design. Optical illusions add interest to geometric patterns and demonstrate the full potential of gorgeous color design inspired by rainbows.
An empty and quiet, lacking any visual interest room can be transformed into an energetic and bright interior with vinyl tape strips, showcasing the artwork which interact with the viewer, stimulate senses and encourage. The labor-intensive artistic installations take weeks to complete, turning simple floor decoration with tape strips into the art of decor.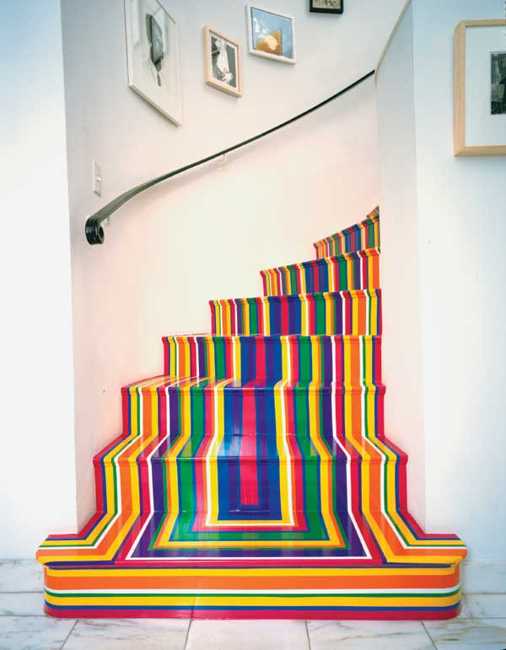 The artist says that his decorating design is expanding and contracting, bringing life and motion into spaces. e. A former musician, the artist draws on musical references as inspiration. The titles of his decorating design projects refer to iconic bands or songs, including The Doors, Morrison Hotel (2005), and Careless Whisper (2009).
Modern interior design with stripes for energetic look
Wooden stairs with painted stripes updating interior design in creative style
3d marker drawn murals and impressive installations
3d art by Joe Hill reinventing modern floor painting and decorating ideas
These installations are unique, as the length of colorful vinyl tape strips depends on the architecture of the space. The stunning color design can not be exactly reproduced anywhere else, but it gives great inspirations for designing original, fresh and creative wall and floor decoration ideas.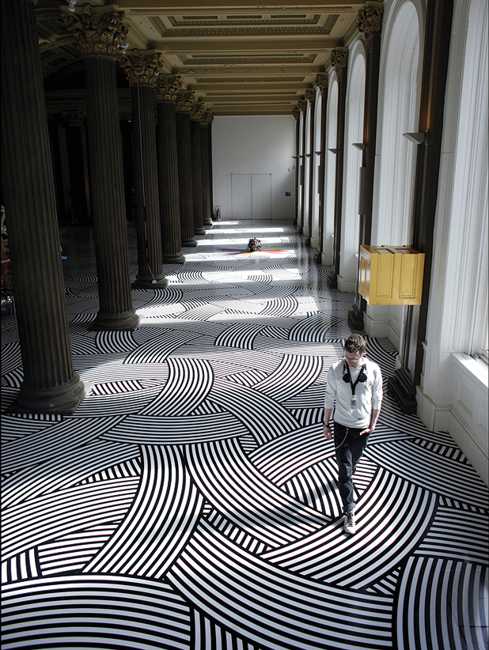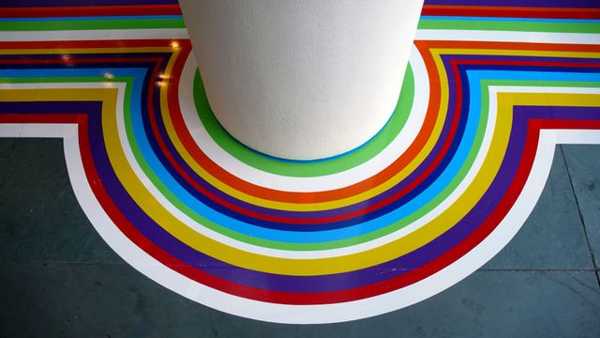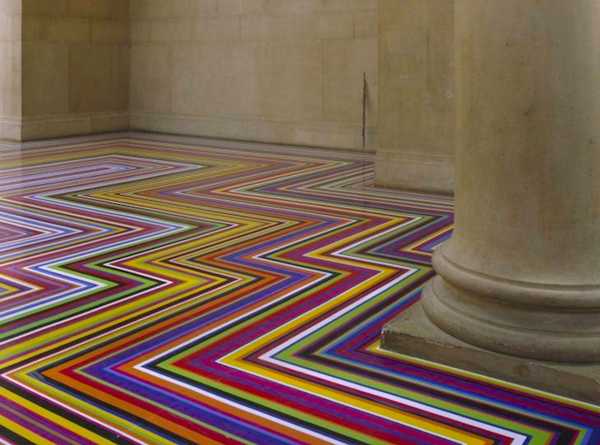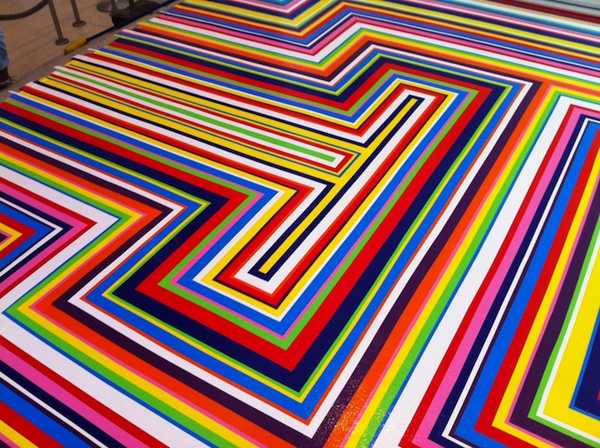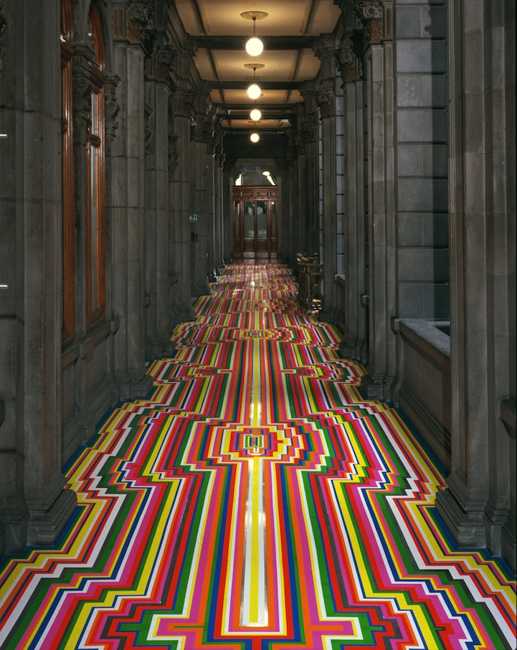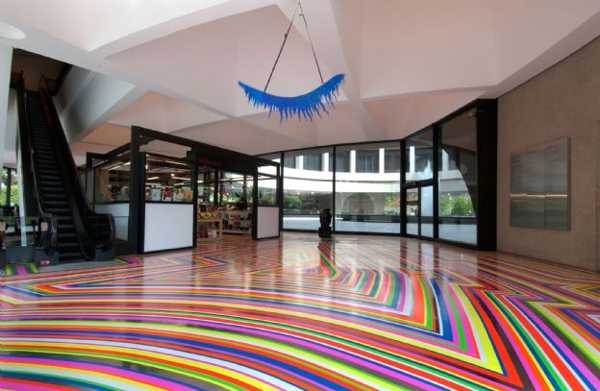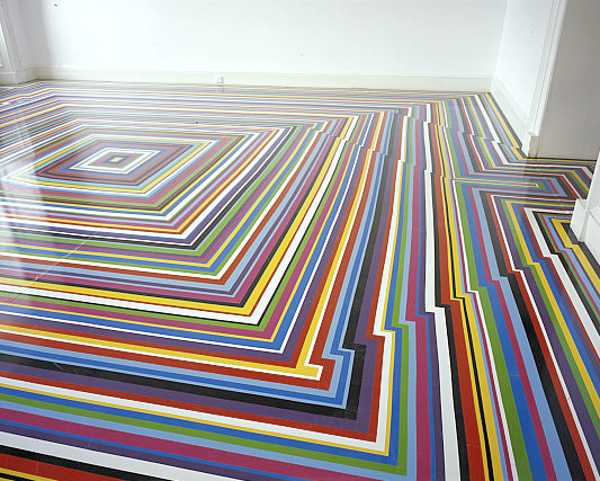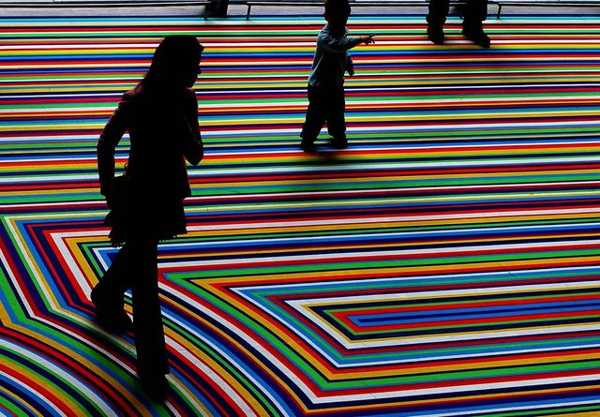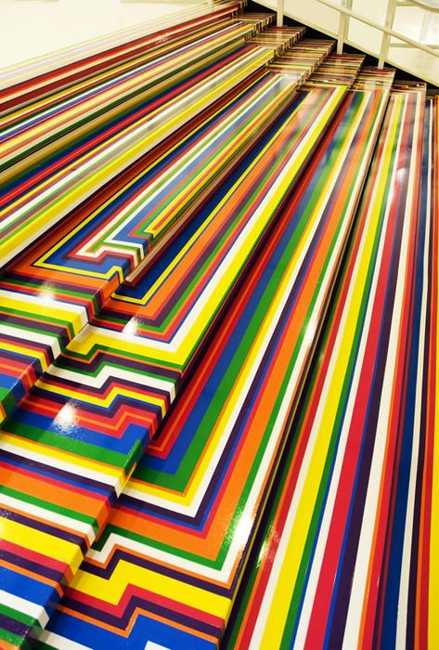 Warm metal accents are easy to incorporate into modern kitchen designs. Metal lamps, hardware, metal tiles, elements of kitchen designs will...
and enjoy free articles sent to your inbox