Modern Chair Design Inspired by Wheelbarrow
---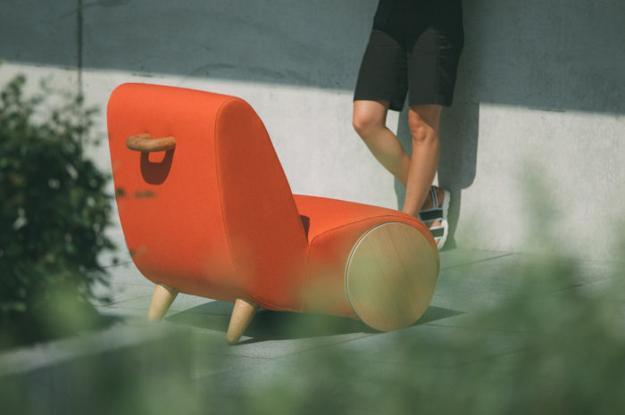 This modern chair in wheels is inspired by garden carts and wheelbarrows. It is portable and light, perfect for moving around a yard. Lushome presents this new design idea for convenient, attractive and modern furniture from Estonian design studio Onemandu.
The modern chair has two built-in front wheels and a soft upholstered seat that make this unique furniture piece so comfortable, functional and attractive. The modern chair design combines a lovely softly curved shape, stylish appearance, bright color and functionality, and makes this mobile chair as beautiful as easy to use around a home, office or yard.
The modern chair is called Rapide. It features a nice wooden handle for moving it. This unusual chair can be uses as a wheelchair or just a fun furniture piece that adds an attractive accent to home decorating and makes life easier. The lounge chair is a blend of the simplicity, practicality, comfort and functionality. The modern chair can be easily and quickly moved anywhere with a little effort.
Handicapped friendly bathroom design ideas
Two inspiring design ideas, DIY unique garden decorations
Wheelchair inspired by wheelbarrow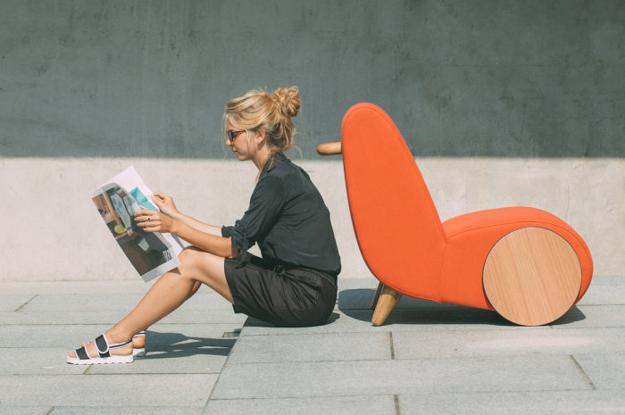 This unique furniture piece can be rolled back and forth just like a garden cart or wheelbarrow. Wooden wheels and handle create a comfortable feel and add beautiful details to the chair design.
The wheelchair Rapide looks very playful and attractive. All elements of the design work well together creating a nice furniture item which is elegant and functional. The unique furniture design idea is inspiring and ergonomic, opening new horizons for novel and original solutions for modern chairs on wheels.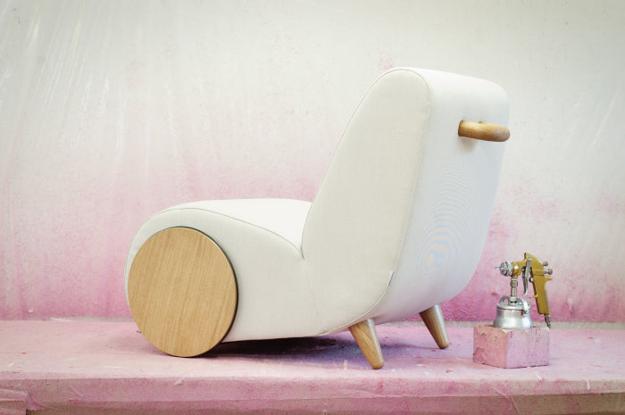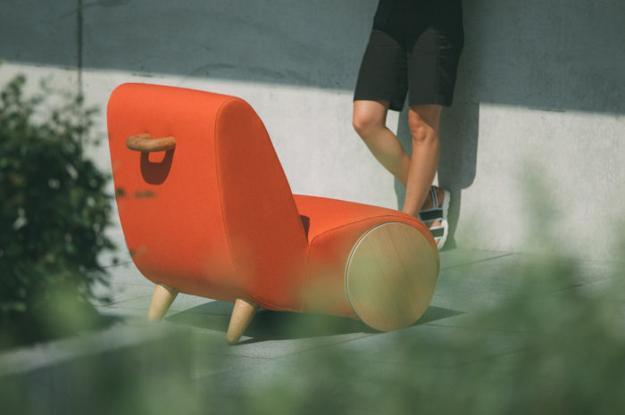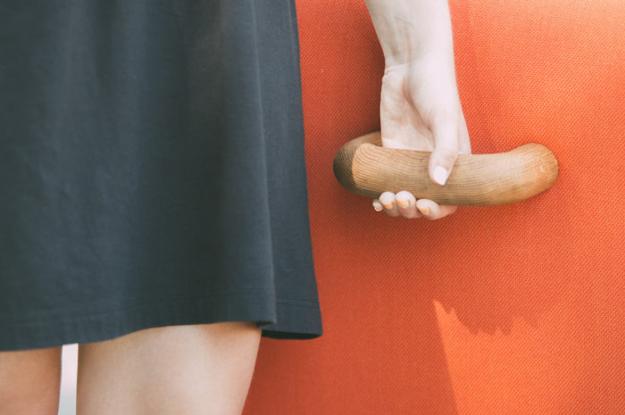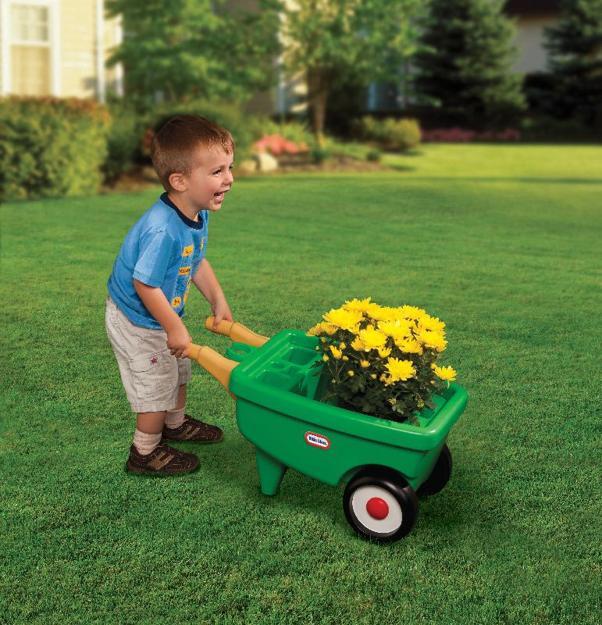 by Ena Russ
last updated: 08.10.2014