Modern Bathroom Design and Decorating with Wallpaper
---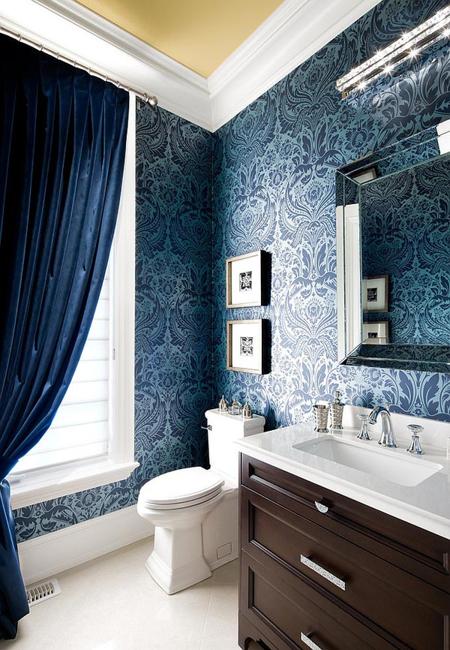 Modern wallpaper patterns, colors and textures can add beautiful accents to modern bathroom design and decorating. Beautiful wallpapers give character and create truly unique, comfortable and very attractive modern bathrooms. Lushome shares a collection of modern ideas for using wallpaper in bathroom design and decorating.
Beautiful wallpapers come in black-n-white or with colorful patterns. Modern wallpaper is one of popular ways of interior design, bathroom remodeling, home staging and decorating. A wide range of wallpaper patterns, textures and color combinations allow to choose the best wall coverings for each bathroom or toilet room. Modern wallpaper patterns, colors and textures are great tools to emphasize the luxury, beauty and comfort in bathrooms and toilet rooms.
Modern wallpaper patterns and textures are great for interior decorating and home staging also. Wallpaper patterns can help expand small spaces of bathrooms and toilet rooms, balance proportions of large and small spaces, raise the ceiling or create a spacious room effect. A bathroom can be as beautiful and chic as the rest of your home.
22 modern bathroom ideas blending green color into interior design and decor
Modern bathroom decorating with wallpaper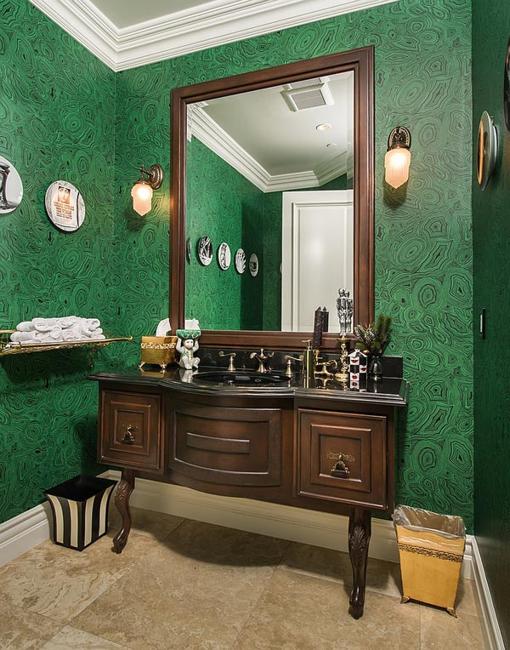 Graphic wallpaper patterns, black-n-white wallpaper designs and beautiful wallpapers created by digital printing are sophisticated ways to brighten up large and small spaces, design and decorate bathrooms and powder rooms in style.
Wall decorating with wallpaper  can be used to add color to bathroom design or create an unusual effect with bold prints emphasizing bright and contemporary bathroom design.  Floral wallpaper patterns, bold colors and calming tones, contrasting color combinations and classic wallpaper designs are ideas for traditional bathrooms and powder rooms. Spectacular photo prints and graphic wallpaper are great for contemporary bathroom design and decorating.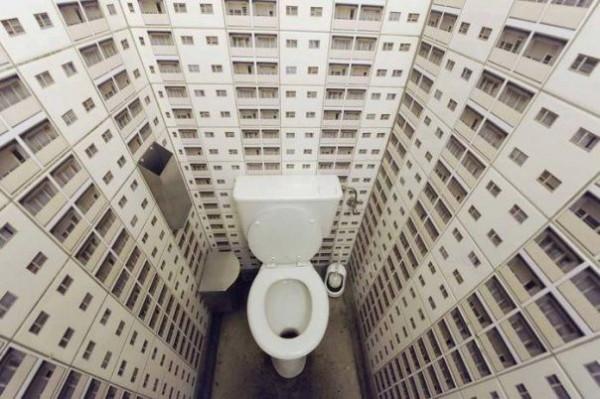 Textured wallpaper designs look especially fresh and interesting. Modern wallpaper designs can have textures of soft fabrics, silk and velvet or tapestry. Graphic wallpaper patterns on the walls  looks stunning, especially with contemporary bathroom lights and decor accessories.
25 modern bathroom ideas adding sunny yellow to bathroom design
Modern bathroom colors for bright bathroom design
Fine combinations of noble classy bathroom colors can enhance the royal charm and luxury of modern bathroom design, bringing the elegance and refined taste into small spaces. Monochromatic color combinations with a touch of silver or golden colors talk about ealth and luxury.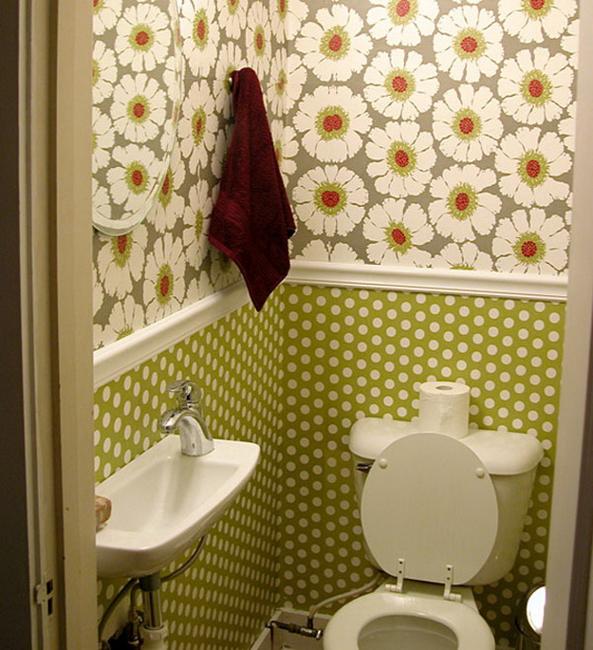 Modern wallpaper patterns that are interesting and playful help add a light look to bathroom design. Digital printing and retro styles prints bring unique themed into decor and create truly amazing atmosphere. To personalize bathroom design you can add designer wallpaper which is a unique accent that is great for exclusive and original interior design.
Modern bathroom remodeling ideas and redesign inspirations
Modern tiles for unique kitchen and bathroom design
Bathroom colors are an important factor to consider before choosing beautiful wallpapers for your bathrooms and powder rooms. White and off-white color tones give clean and simple look to modern bathrooms and toilet rooms, while dark bathroom colors create cozy small spaces.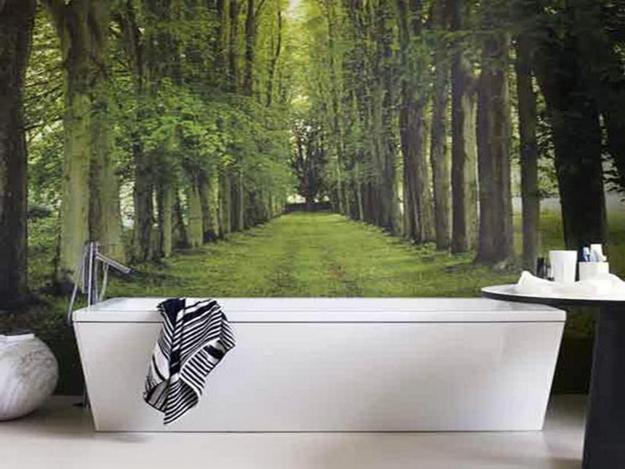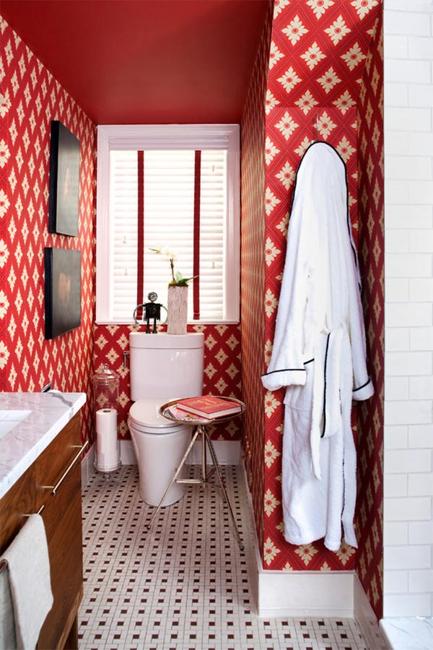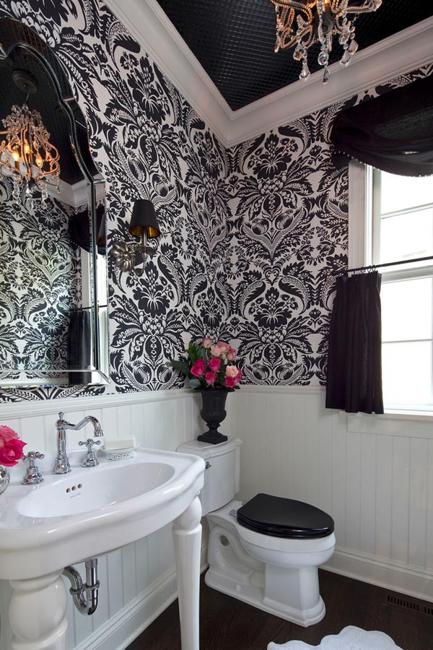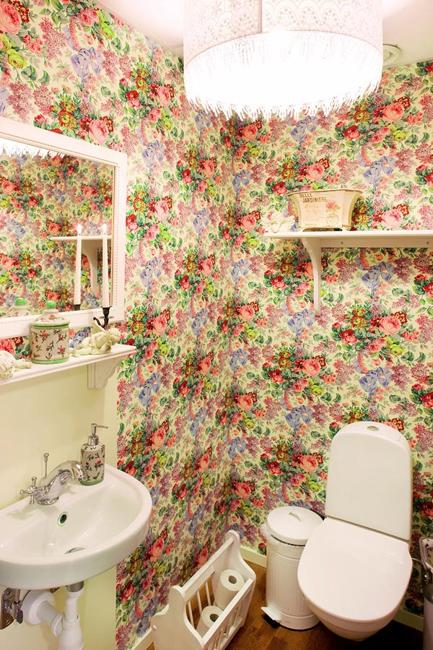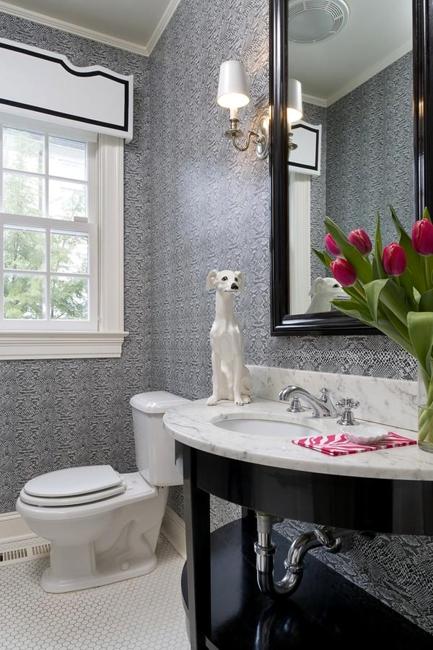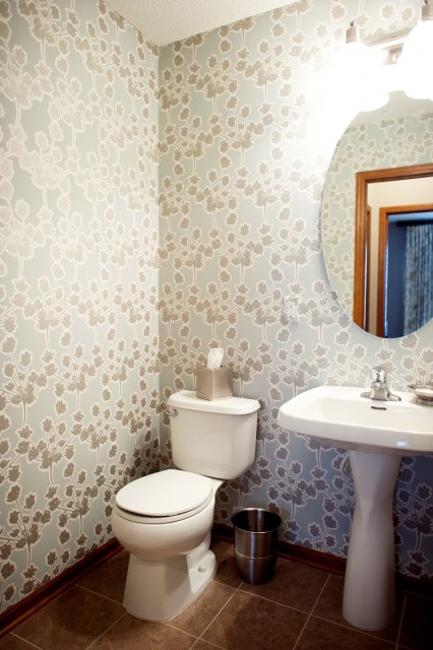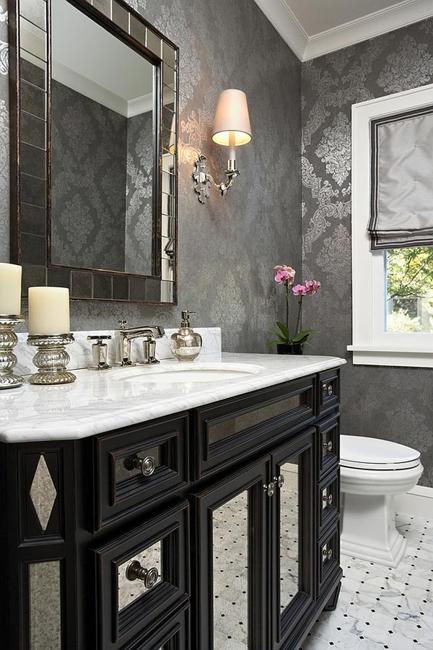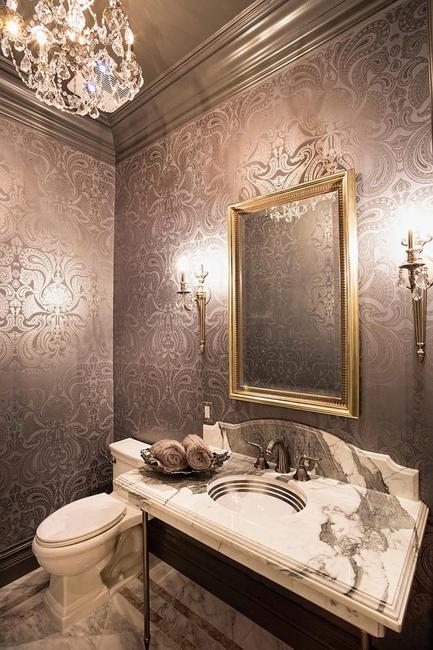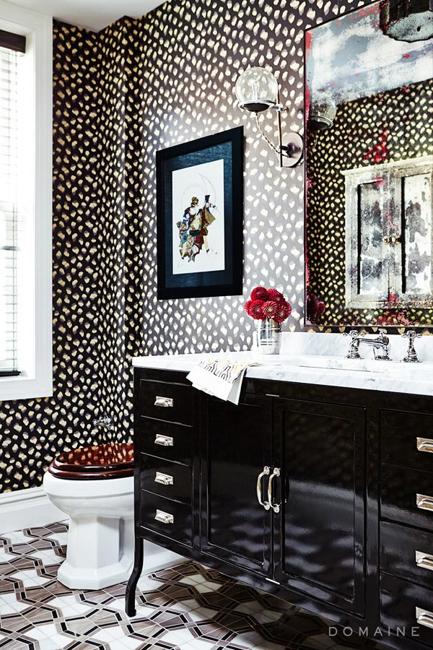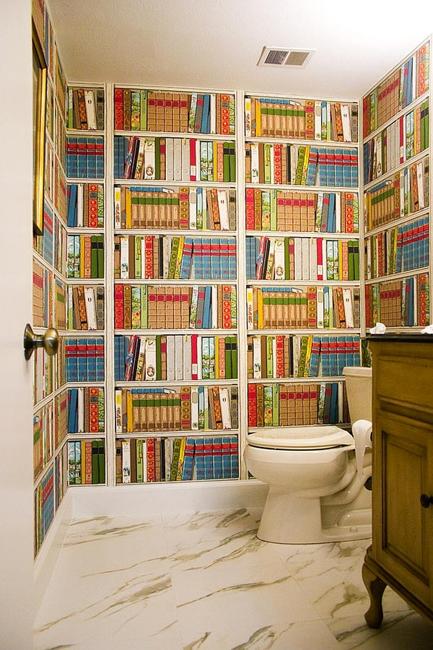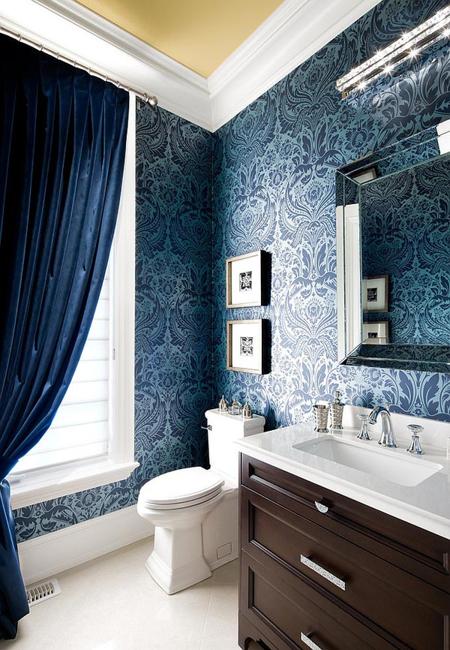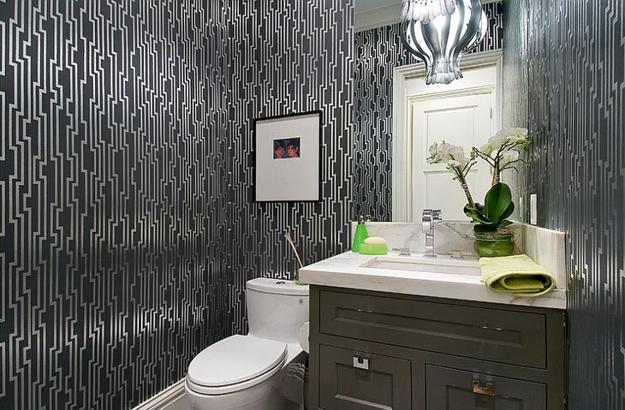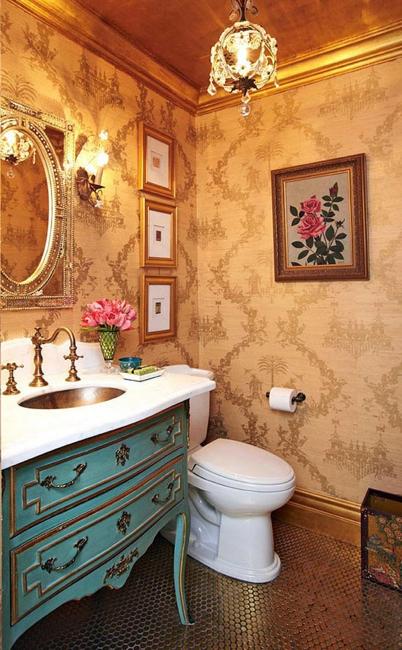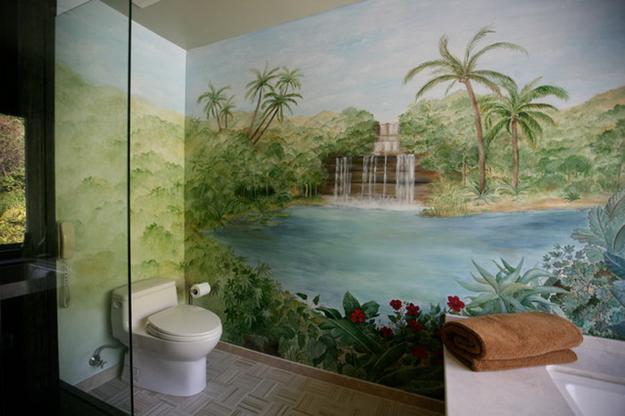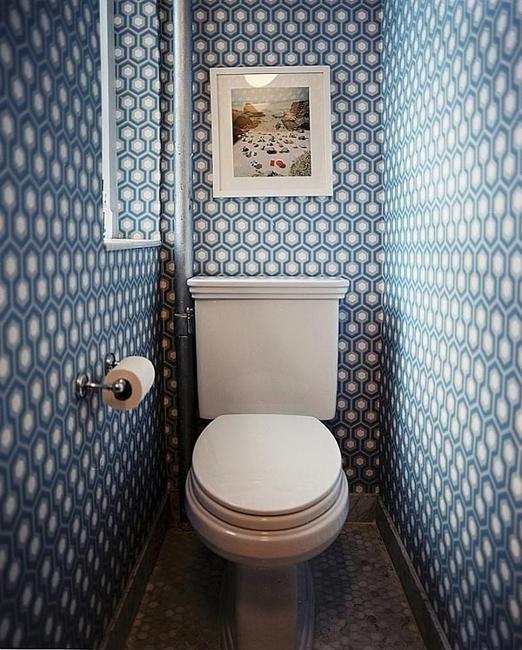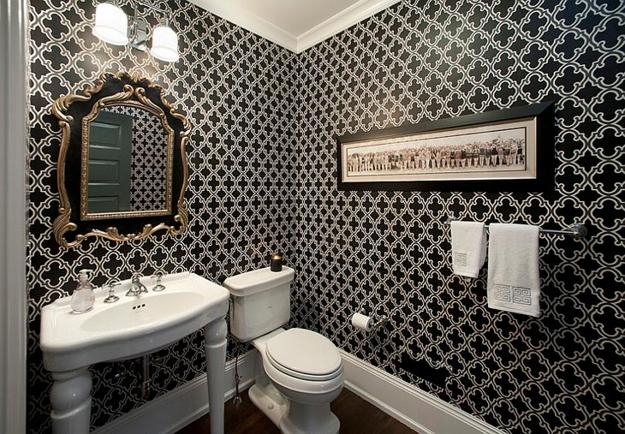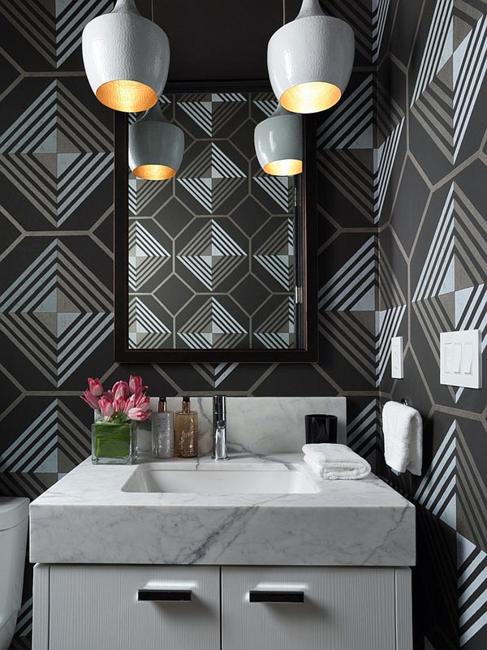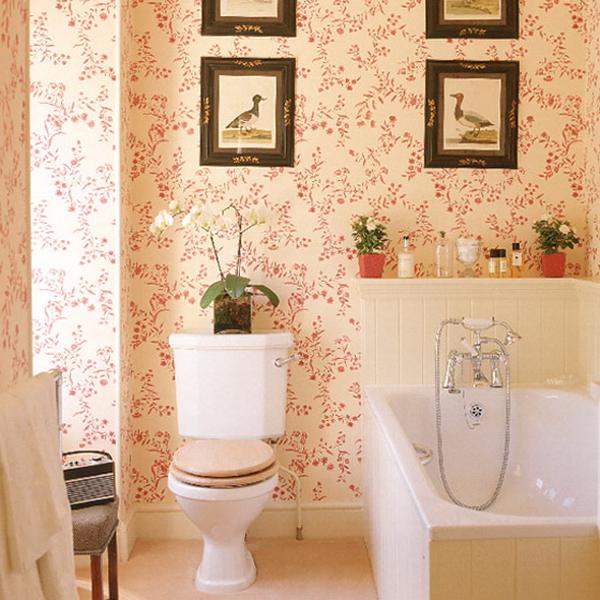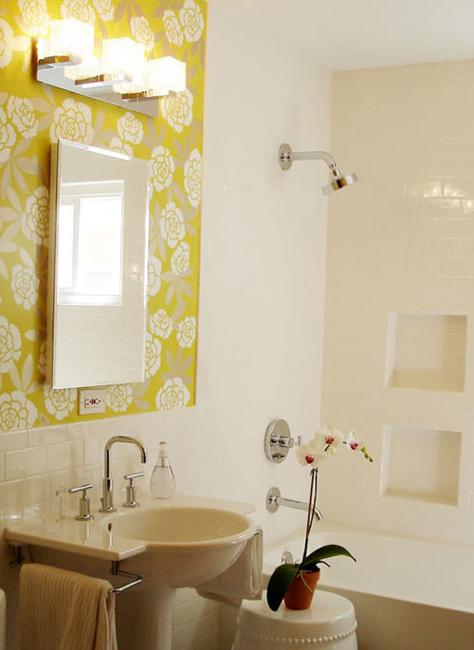 by Ena Russ
last updated: 14.04.2015