Luminous Murals Adding Mystery and Originality to Modern Interior Design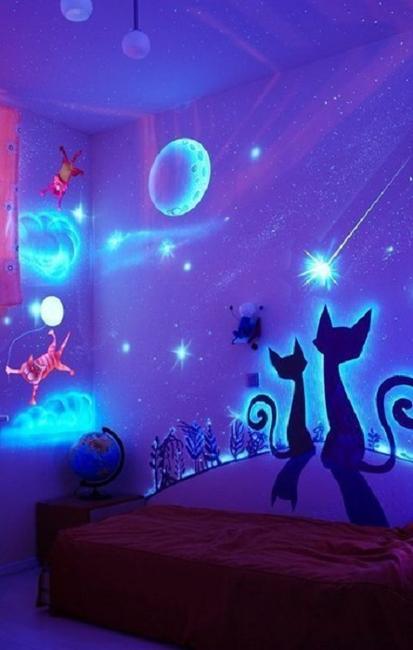 Kids room decorating with luminescent paints
Glowing in the dark murals are something extravagant, original and unique. Luminescent paints are one of the latest trends in decorating living spaces. Made with phosphorescent powder paints create fantastic wall decoration bringing spectacular themes into dark rooms and creating one-of-a-kind interiors. Lushome shares tips and ideas for decorating with luminous paintings.
Modern wall murals that glow in the dark can transform any room in your house. From children bedroom to bathrooms and family rooms, glow in the dark paintings create a magical and intimate spaces. Phosphorescent powders come in many colors, but neutral powder is the most versatile for dark room decorating. Also, you can use glow tapes to add terrific geometric shapes to your walls.
Modern glow in the dark paint and luminous powder products are used by artists and DIY decorators to design glowing accent walls or transform the entire room, all walls, and ceiling by creating fabulous murals. A luminous paint can absorb and store the light energy and release that energy in the form of bright light and glow in dark rooms for hours. Luminescent murals are brilliant, mysterious, and fascinating.
Wall painting ideas for unique interior decorating
Changing color modern furniture, glow in the dark trends in decorating
Mural art, stunning paintings in modern interiors
Glow in the dark murals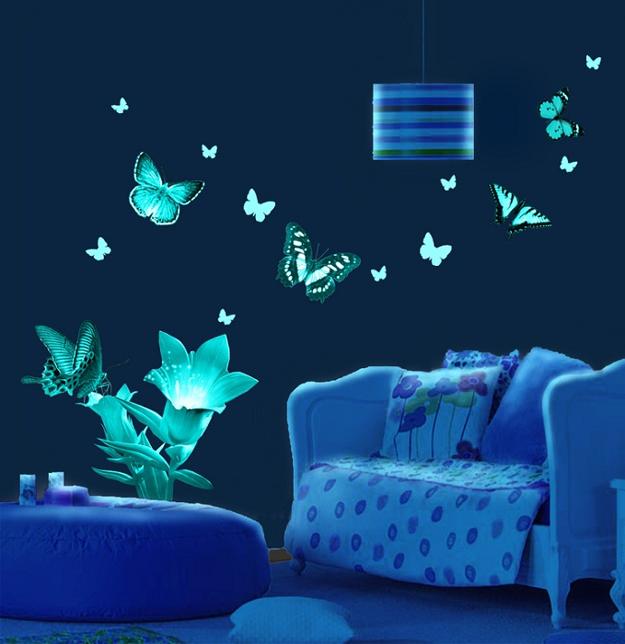 Whether you like to buy a luminous paint, make a glow in the dark paint at home using phosphorescent powder or make it using everyday household items, the glowing at night paintings are fantastic for modern and creative room decorating. Also, it is easy to make luminescent paints, for instructions go to How to make luminous paint.
If you find that murals are too difficult to create, then simple lines, geometric shapes, letters and signs on walls can work for your DIY painting project. You can paint small items, like table lamps or switch plates, add a bright touch to room furniture or your night light. You can do many creative things to add a mysterious feel to a modern interior design.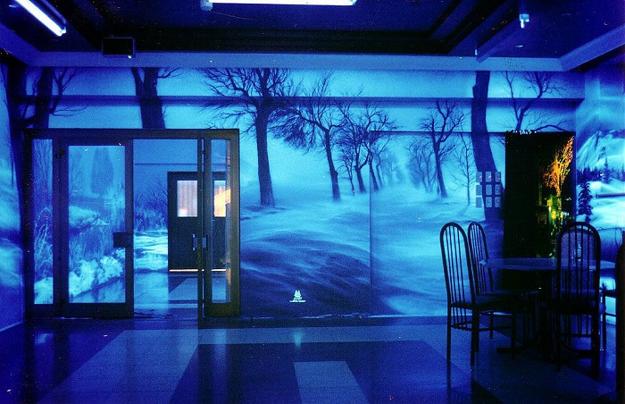 Glowing paints are versatile decorating ideas, suitable for all interior design styles. Luminescence transforms ordinary living spaces into impressive rooms adding a Bohemian touch to a contemporary interior design and emphasizing classic interiors in a unique style.
30 glowing in the dark ceiling designs with hidden LED lighting fixtures
20 unusual wall decoration ideas creating spectacular displays and murals
Glowing in the dark paintings set a brilliant trend in decorating. While luminous colors brighten up body art and hair styling, they give character to empty walls and add gorgeous murals to modern interior design.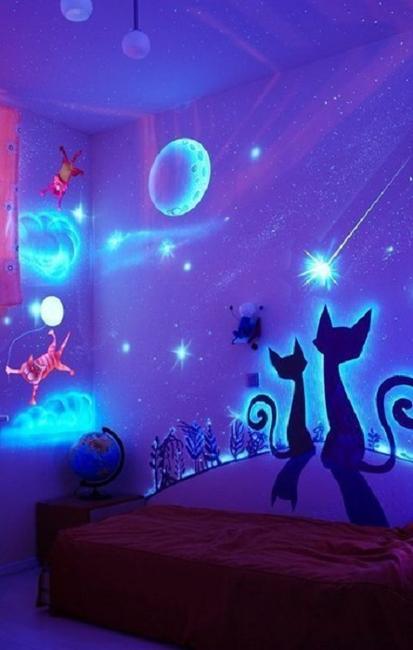 You can paint aquarium decorations or add a touch of radiance to houseplants. You can decorate your outdoor rooms and create spectacular party decor. Get inspired by fantastic paintings and look for possibilities to jazz up your modern interior design and brighten up outdoor living spaces.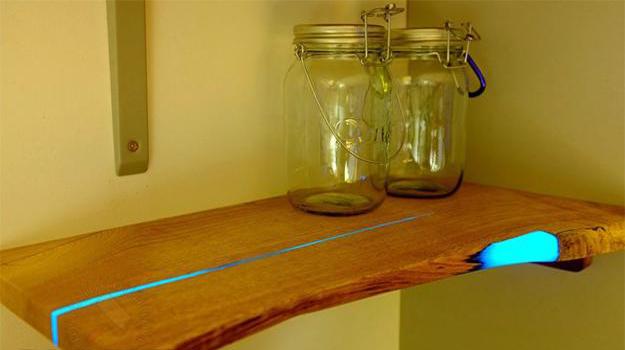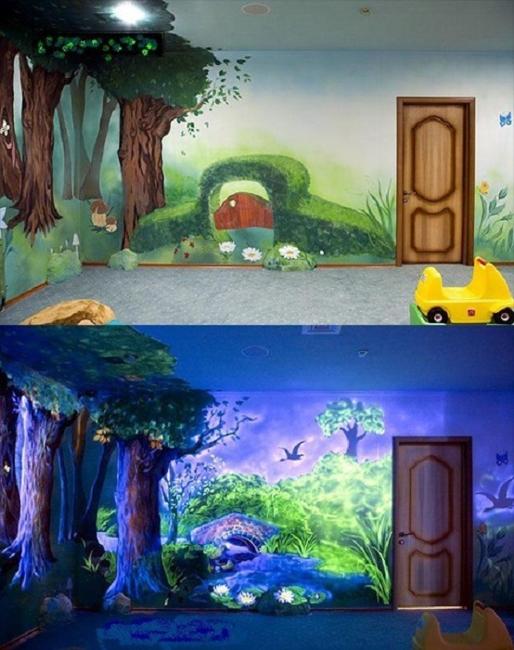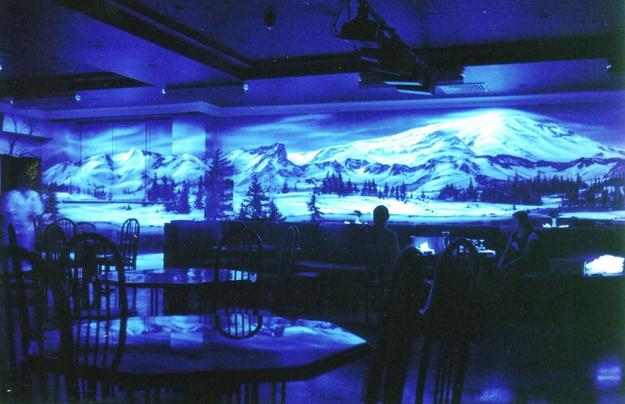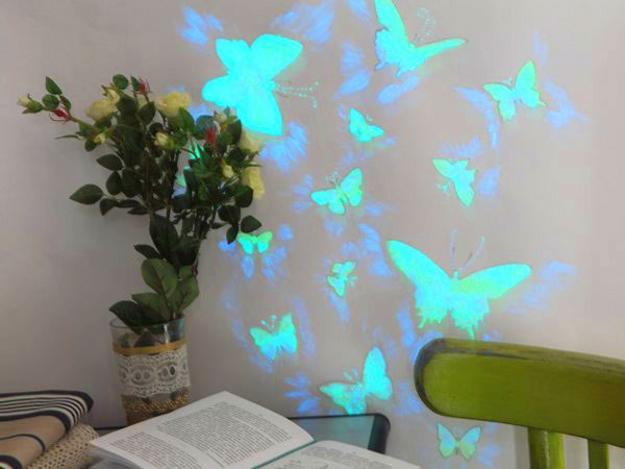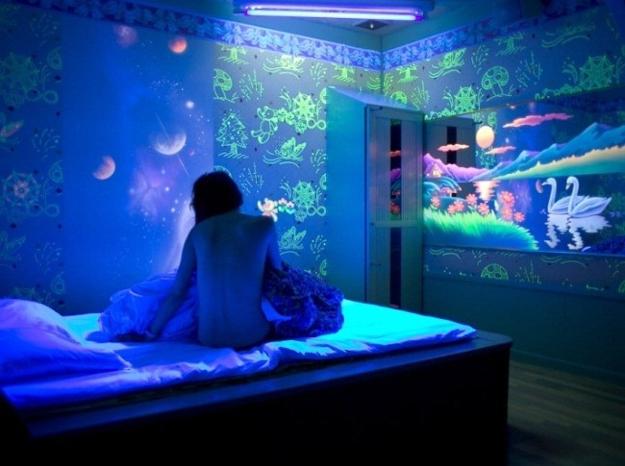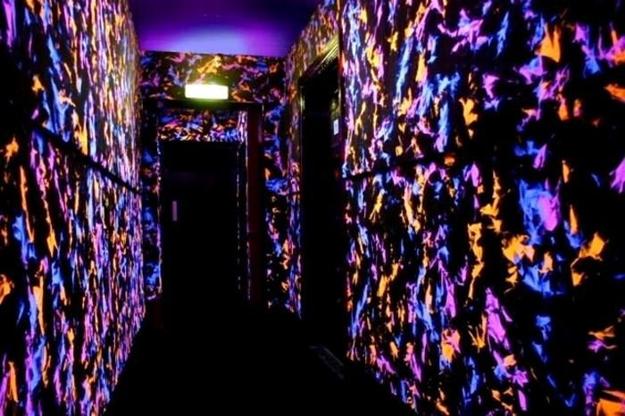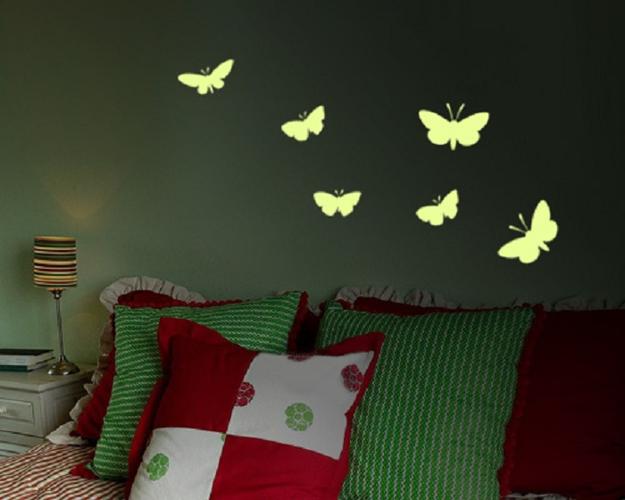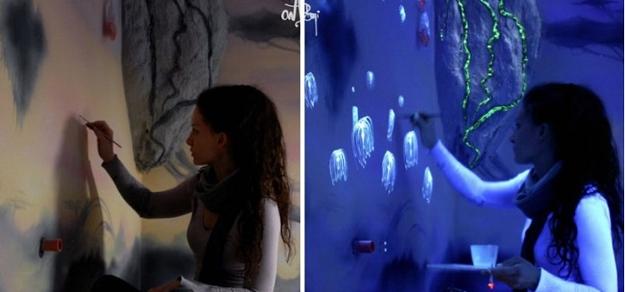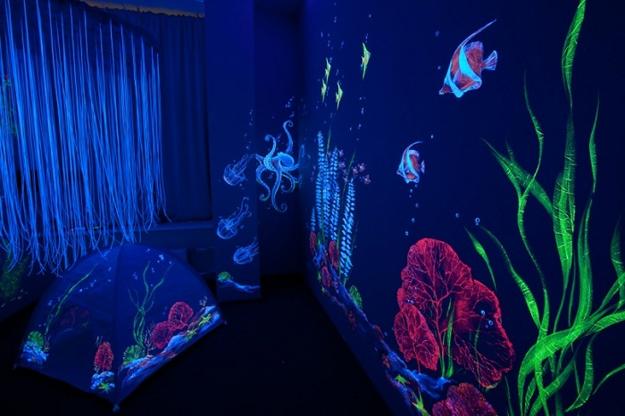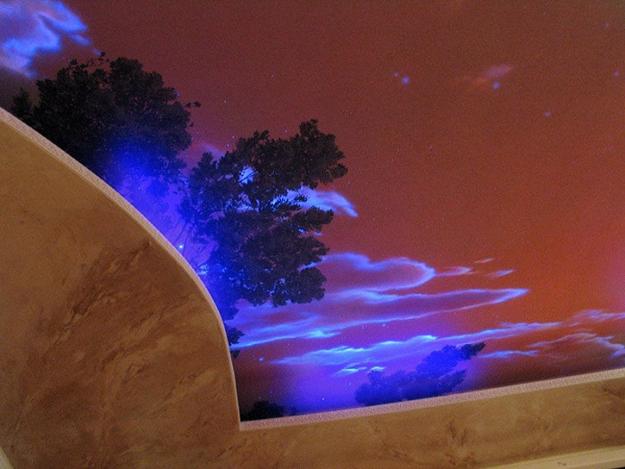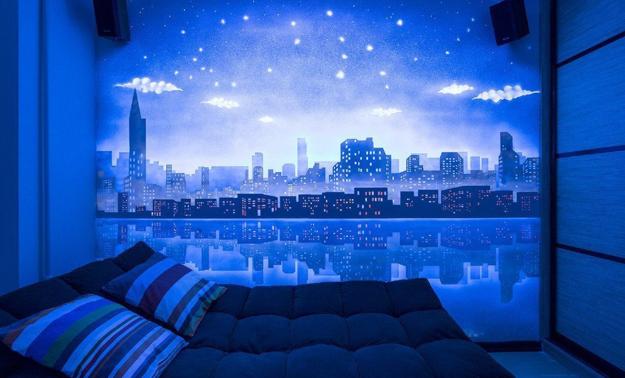 More from lighting design

Ceramic tiles are beautiful elements of modern kitchens which are not just functional interiors for cooking, but the open living spaces...