Lakefront Cliff House Design with Rocks Integrated into Interior Design and Spectacular Windows

Interior Design Ideas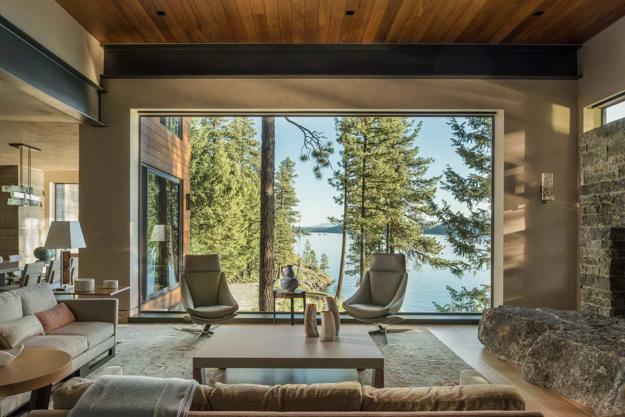 Beautiful seating area
VALENTINES DAY IDEAS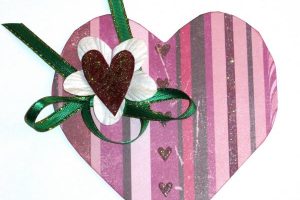 This modern house design is spectacular and fantastic. The house features beautiful architectural elements and blends harmoniously with the surrounding landscape. The cliff property offers spectacular panoramic views of the lake and forest. Large windows make every room look fabulous, bright, and chic. Beautifully designed stairs connect three floors. The staircase designs are unique decorations for the modern home interiors. The sculptural architectural designs work well with large windows creating a pleasant optical illusion of moving up and down the hill.
The house design integrates the living spaces into the landscape, adding a sense of harmony and beauty to the spectacular dwelling. Natural rocks inside the home interiors connect the living spaces with outdoors. Wooden walls and furniture in a contemporary style help create warm but fresh and stylish interior design. The house is built on the picturesque lake in Idaho, the USA, envisioned by Mc Call Design and Planning.
Spectacular lakefront house designs
Beautiful lakefront house with large windows
Lakefront house design featuring unique geometry
Stone and wood interior design, modern home on Lake Travis
Home renovation turns an old house into the contemporary family home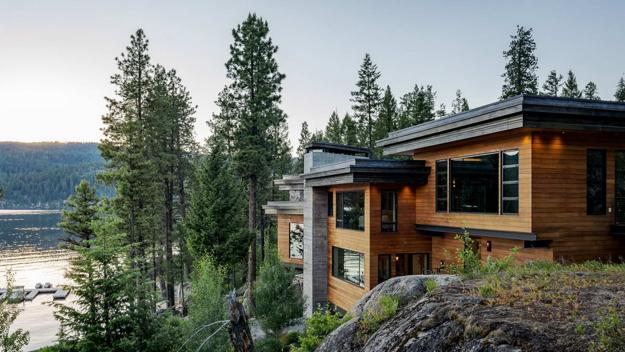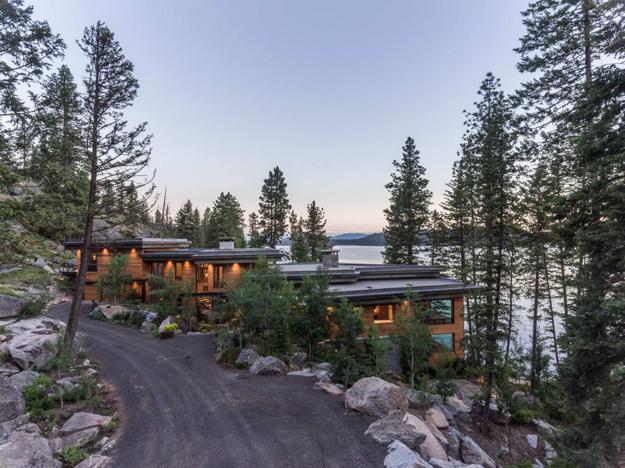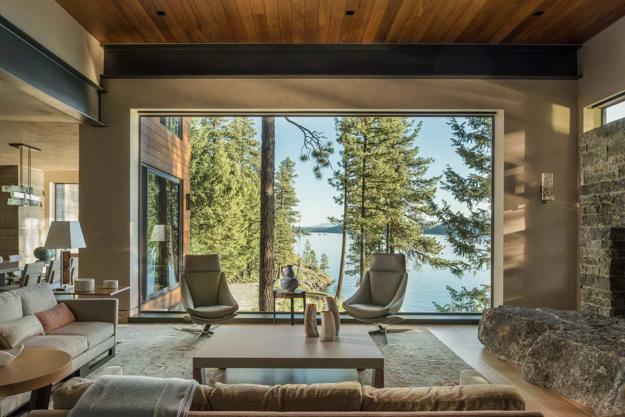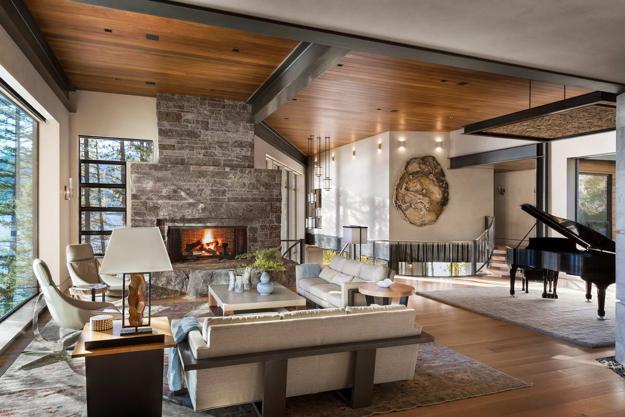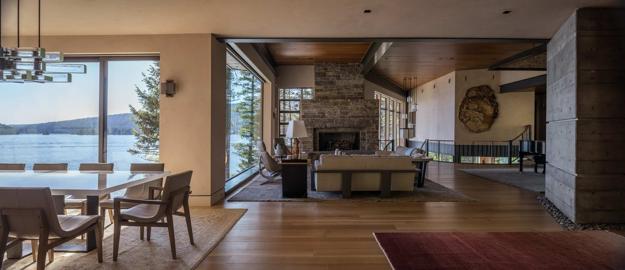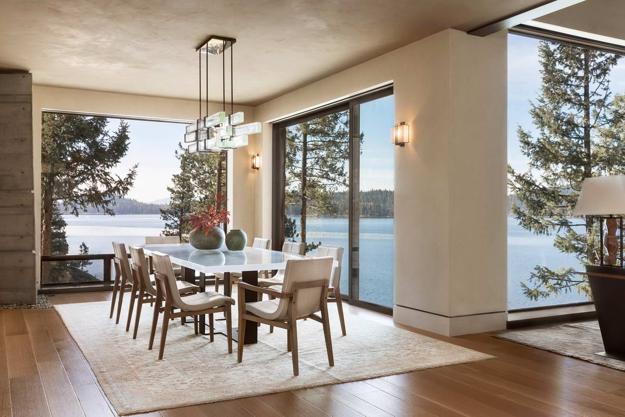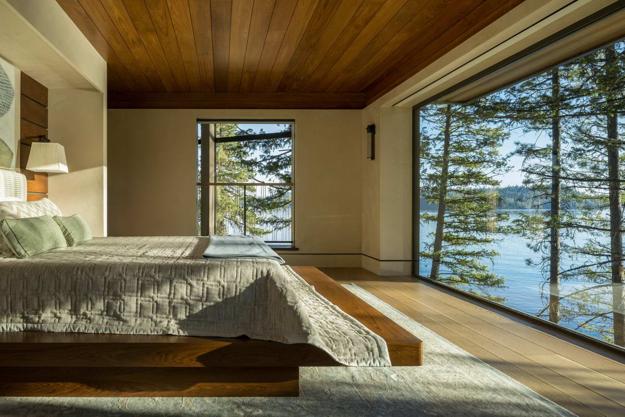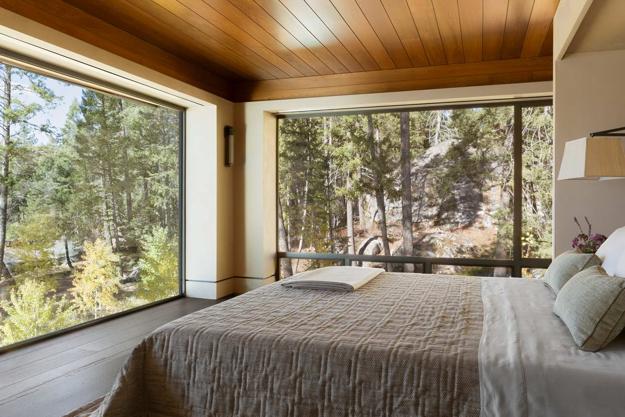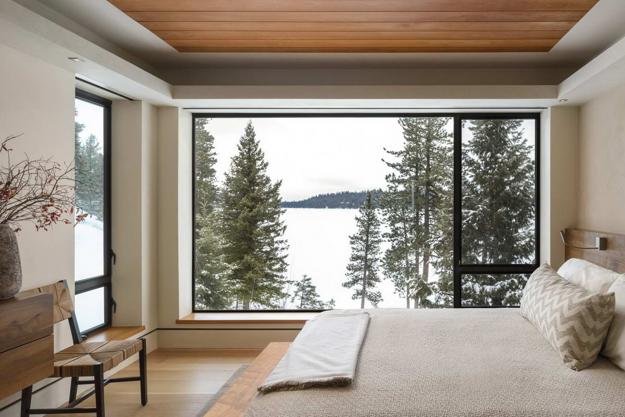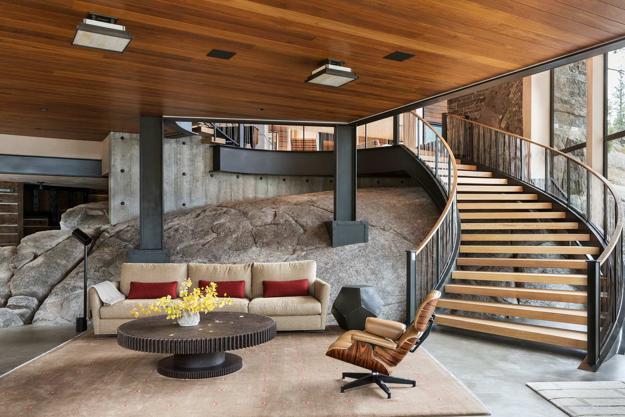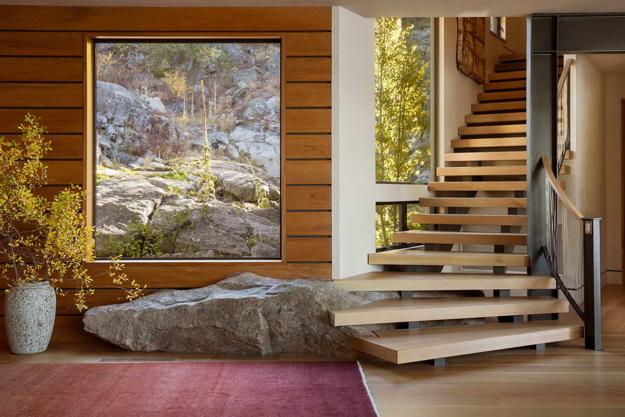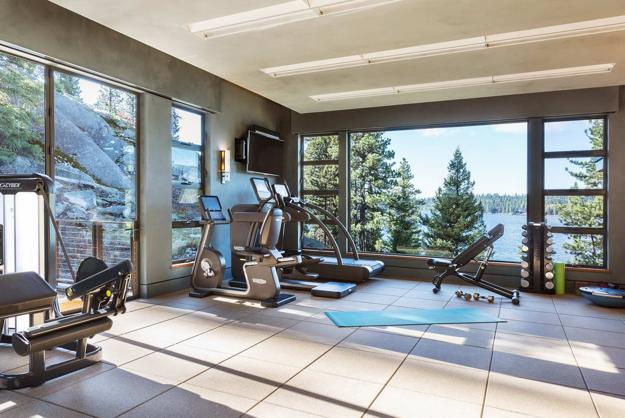 Modern house design in Japanese style celebrates the functionality and elegance of minimalism. Airy, bright rooms look inviting and comfortable. Natural...